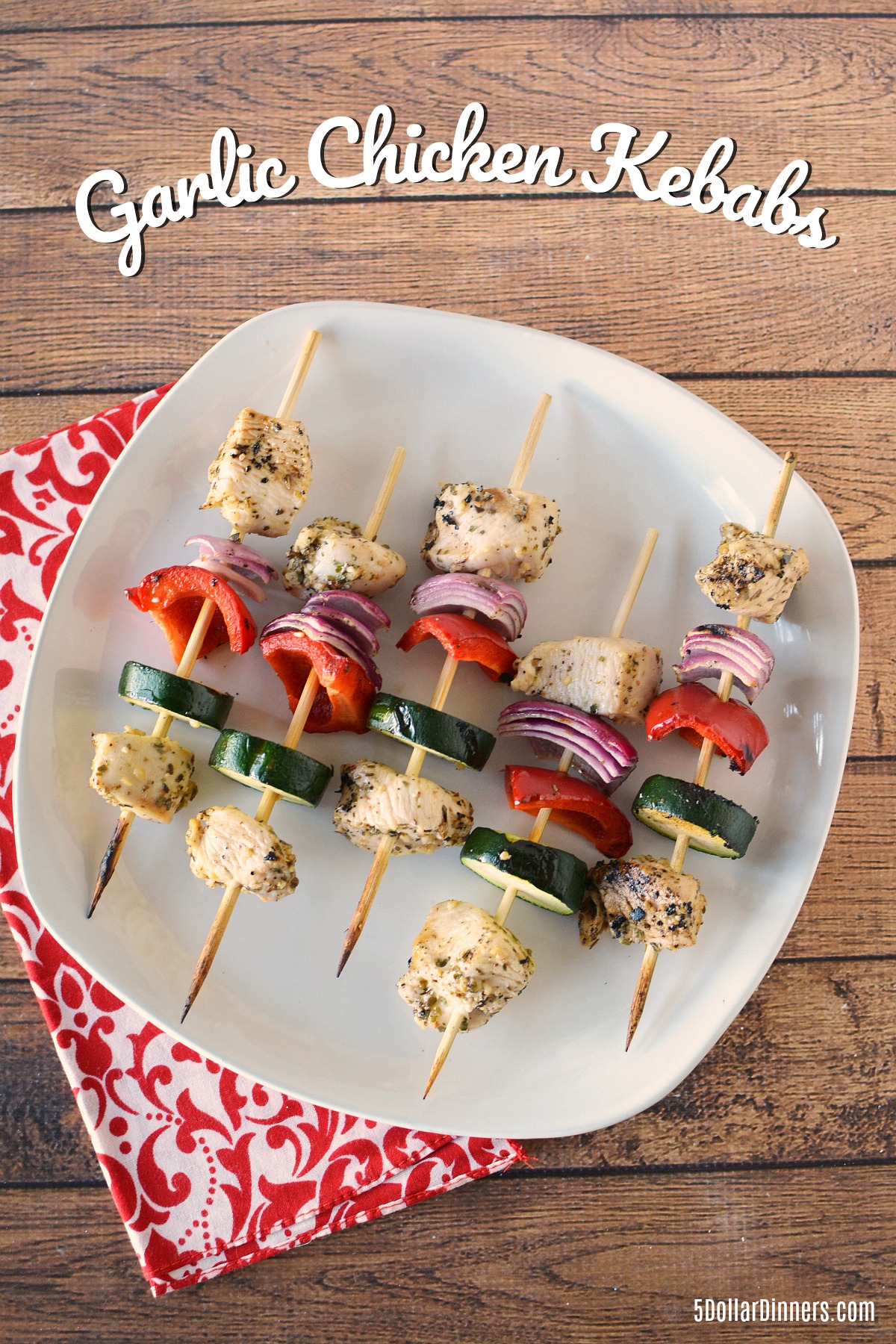 Grill time!!
These Garlic Chicken Kebabs will rock your socks off and here's why. The chicken marinates in a simple, homemade lemon and garlic marinade. The acidity from the lemon juice both softens and adds flavor to the chicken. The end result is a perfect bite of chicken, waiting for you on the kebab.
And if you're wondering if these are freezer friendly, the answer is yes! Because the way that the peppers, onions and zucchini cook on the grill, you don't need to do anything special to them before adding them to skewers and putting into the freezer. I do recommend making the kebabs and then freezing them in a disposable foil tray, or other container that will keep them from getting squished by other meals you might have in the freezer.
Enjoy!
Ingredients
3

Tbsp

olive oil

3

Tbsp

lemon juice

3

Tbsp

minced garlic

2 tsp oregano

Salt and pepper, to taste

2 boneless, skinless chicken breasts, cut into bite size pieces

1

small

red onion, cut into chunks

1 red bell pepper, cut into chunks

1

small

zucchini, cut into chunks

Fresh salad, as side dish
Instructions
Cut the chicken into 1-inch or bite size pieces.

In a large bowl, add the olive oil, lemon juice, minced garlic, oregano and salt and pepper. Mix in the chicken and *let marinate for at least 30 minutes in the fridge, tossing every 10 minutes.

Cut up the veggies into chunks and set them out to string the skewers.

Once the chicken has marinated, thread the chicken pieces, red onion pieces, bell pepper pieces, and zucchini pieces onto skewers.

Grill for 10-15 minutes, rotating 2 or 3 times, until chicken is cooked through and veggies have softened. Grilling time may vary depending on heat on the grill and size of the chicken pieces.

Prepare side salad.

Serve Garlic Chicken Kebabs with side salad.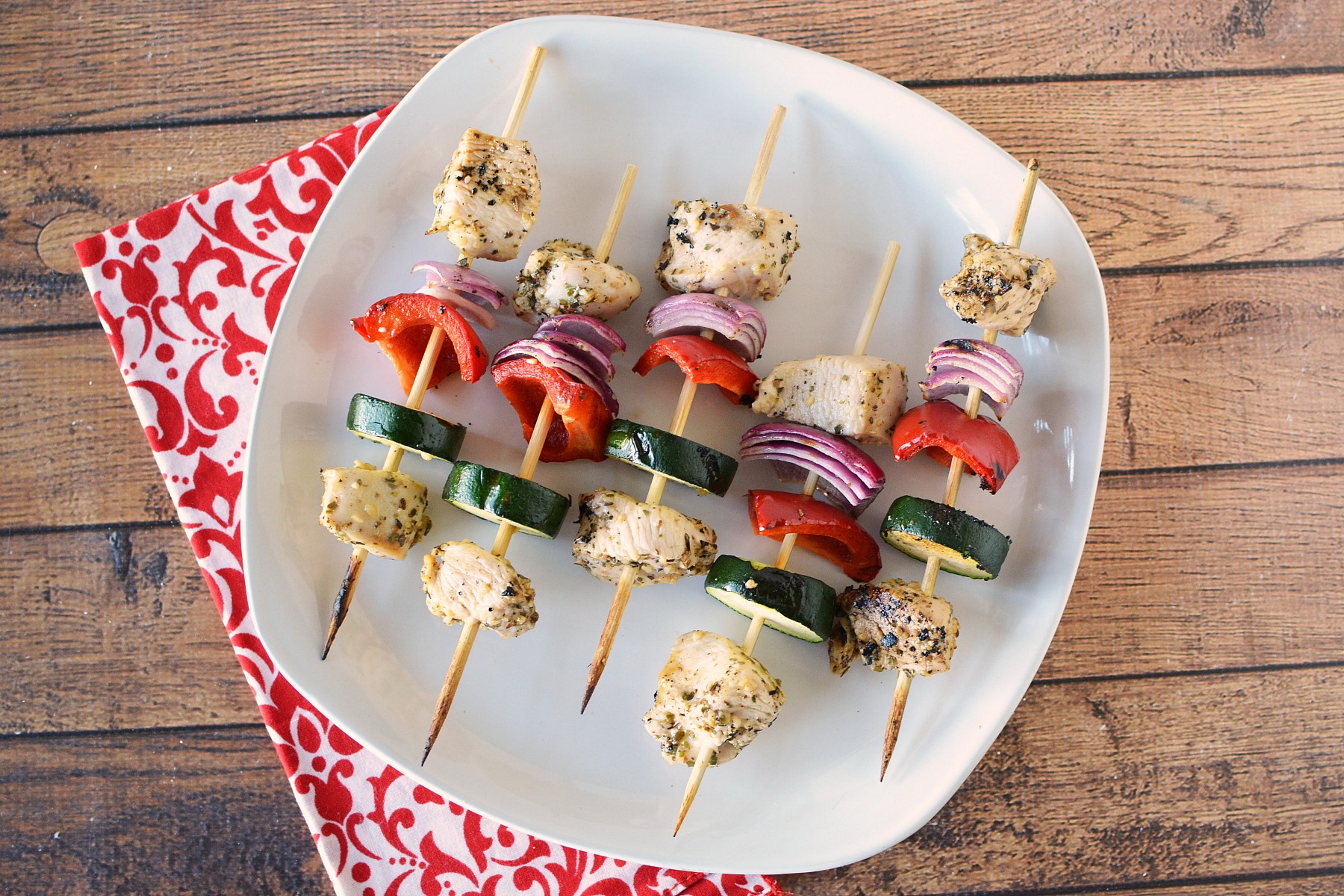 This recipe is featured on Meal Plan Monday #224.