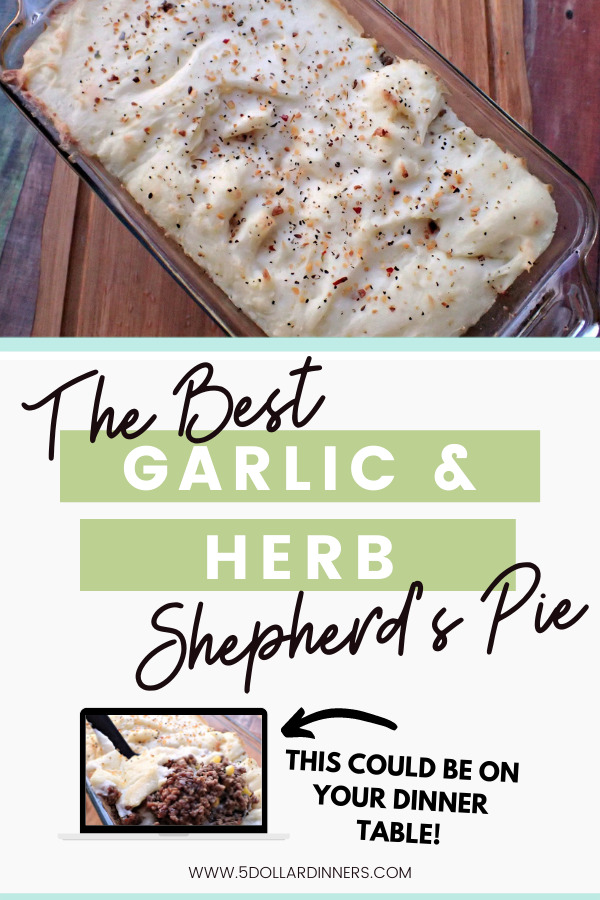 Two Shepherd's Pie in one week. (Here are the "dinner cupcakes," if you missed them!)
Yup yup.
Because…meat and potatoes is the name of my feeding 5 boys game! 😉
I love a great Shepherd's Pie meal because it's hearty, filling and budget friendly to boot!
This garlic and herb shepherd's pie tasks the flavor up a few notches…and is the perfect savory dish for a family dinner at home!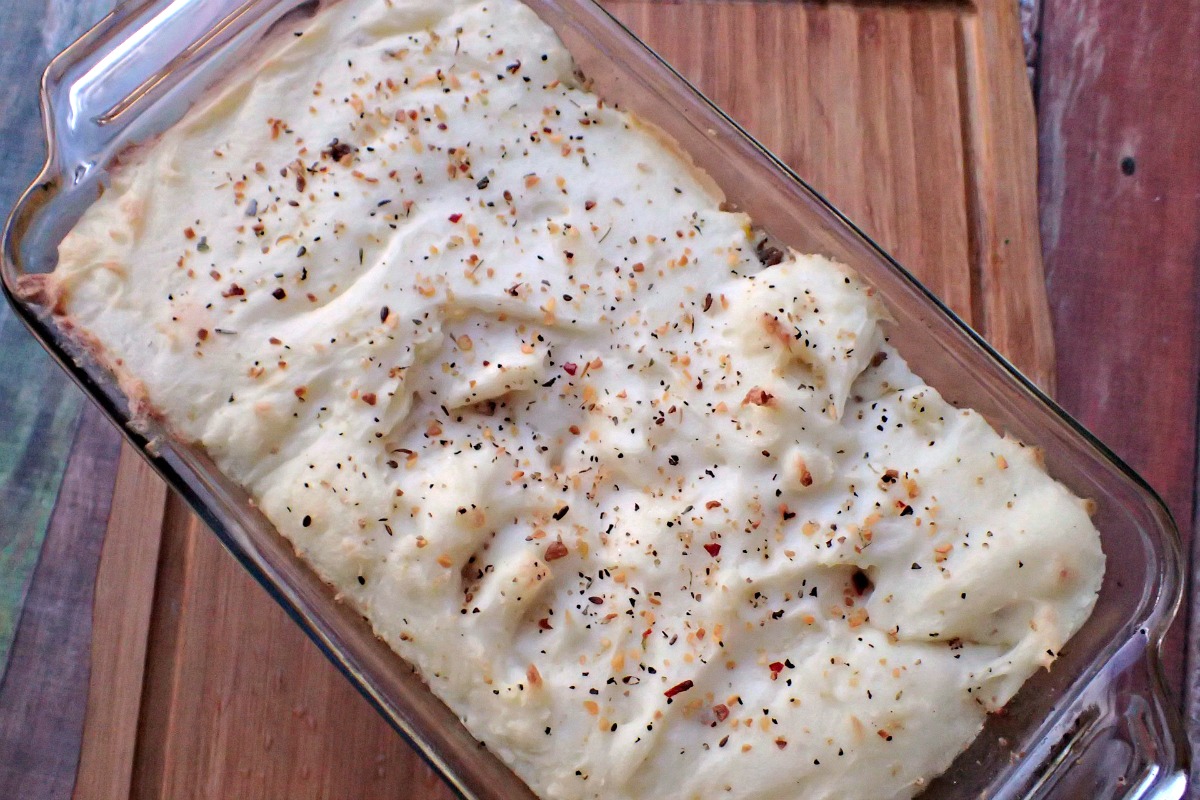 Delightful flavor in this dish!
Ingredients
1

lb.

ground beef

1

cup

frozen veggies

2

eggs

1

clove garlic, minced

1/8

cup

minced onions

1/2

tsp

parsley

1/2

lb.

potatoes

1/2

cup

milk

1/4

cup

butter

Salt and pepper, to taste

2

tsp

Weber roasted garlic and herb seasoning (or similar seasoning)
Instructions
Peel, chop and boil potatoes. Drain when finished cooking.

Brown ground beef with minced garlic and onions.

Mix frozen veggies and two small eggs into browned meat.

Preheat oven to 350 degrees.

Blend cooked and drained potatoes, milk, and butter withyour mixer creating creamy mashed potatoes.

Spread ground beef mixture and veggie mix along the bottom of a loaf pan.

Sprinkle with 1 tsp Weber roasted garlic and herb seasoning.

Layer mashed potatoes over meat leaving mild peaks.

Sprinkle remaining Weber roasted garlic and herb seasoning over mashed potatoes.

Bake until peaks of potatoes have browned, about 25 to 30 minutes.

Serve Garlic & Herb Shepherd's Pie hot.