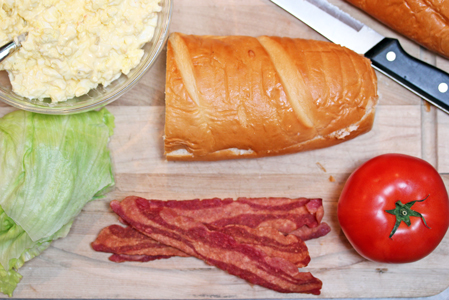 Back in January, I spent a lot of time traveling promoting my 2nd cookbook. I often stopped for meals at Subway…and during one of those stops, I was looking over the menu in hopes of finding a new sandwich to try. The BLT caught my eye and then it got me thinking about what else would work with a BLT.
Tuna salad would work…especially with some melted Swiss on top.
What about egg salad?! I wonder if that would work…
It does! This is a perfect sandwich for this summer…and I can't wait to try it with perfectly ripened, warm tomatoes…straight from the garden.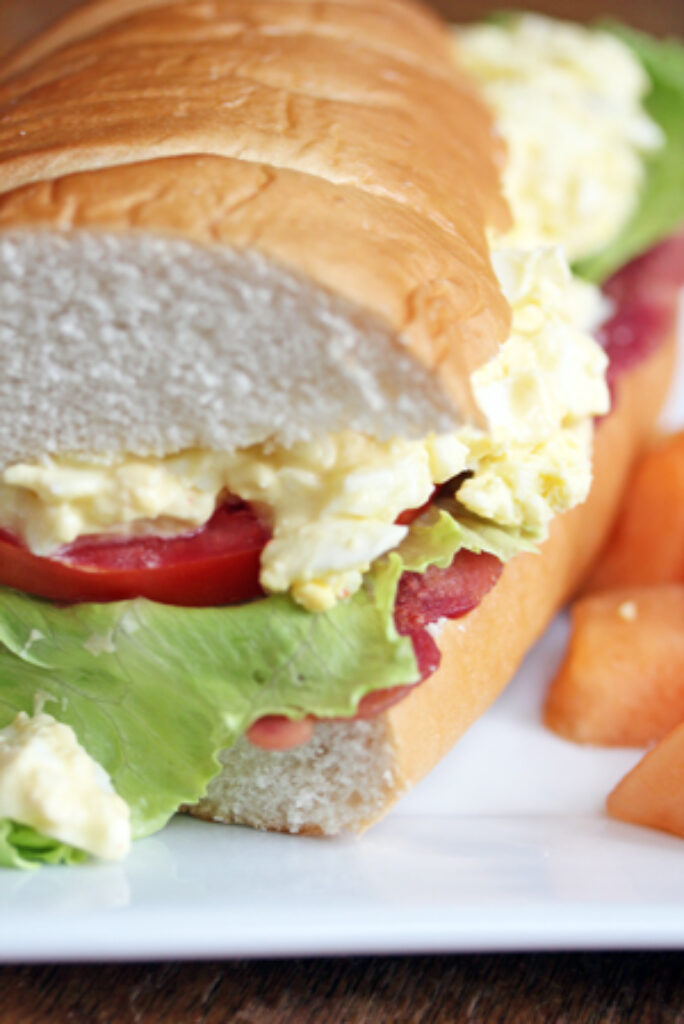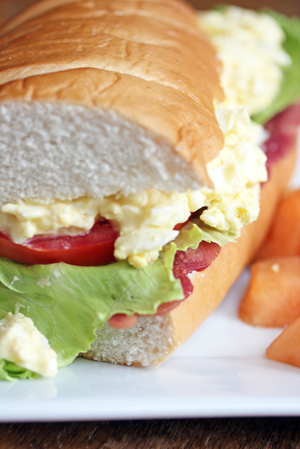 I really enjoyed the sweet-salty combination of the egg salad and bacon.
Egg Salad Tips and Tricks
1. Use your pastry blender to cut the eggs when making egg salad. It's a no fuss way to get the perfect amount of egg "chunkiness" in your salad.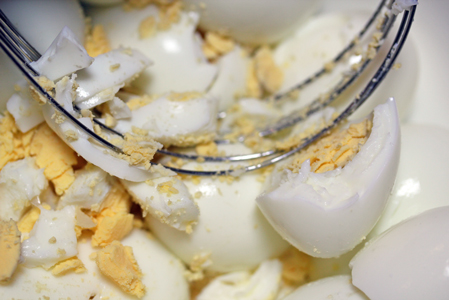 2. Use Sandwich Spread. I'm surprised when I find out that friends don't know about this secret ingredient. It's found amongst the mayo in the grocery store and I use it with mustard on sandwiches…I use it to make tuna salad…and I use it to make egg salad. It has a delicious tangy, yet sweet, flavor that is perfect for tuna and egg salads.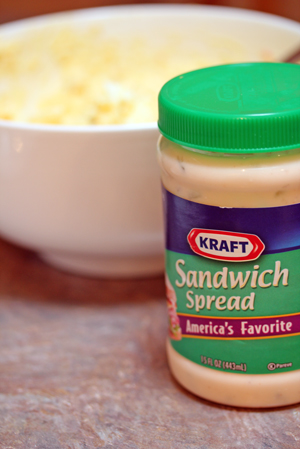 Ingredients
8 eggs, hardboiled ($.80)

about 1/2 cup sandwich spread ($.50)

12

slices

turkey bacon, cooked ($.50) Used some from $.99 package in the freezer

1

large

tomato, sliced ($.89)

Couple leaves of iceberg lettuce, or other favorite variety ($.10)

2 loaves sweet French bread ($1.19) Manager's Special, sliced sandwich bread will work too 🙂

Cantaloupe, or other fresh fruit as side dish ($.75)
Instructions
In a small mixing bowl, cut up the hardboiled eggs with a pastry blender or knife and fork. Stir in the sandwich spread. Cook the bacon as directed on package.

Slice the bread and assembly the sandwich with the egg salad, bacon, lettuce and tomato slices. In whatever order suits your fancy.

Enjoy Egg Salad-BLT Sandwiches with a side of fresh fruit.