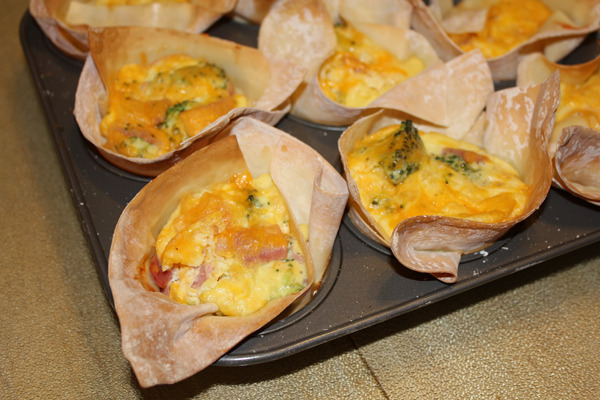 When putting together our weekly meal plans I always like to have a breakfast for dinner night once a week because it's a great way to reduce our grocery budget, since breakfast entrees are typically cheaper. These wonton quiche cups are a fun way to prepare and serve eggs for supper, or we also like to have them for holiday brunches because they're simple to prepare but look so elegant when served.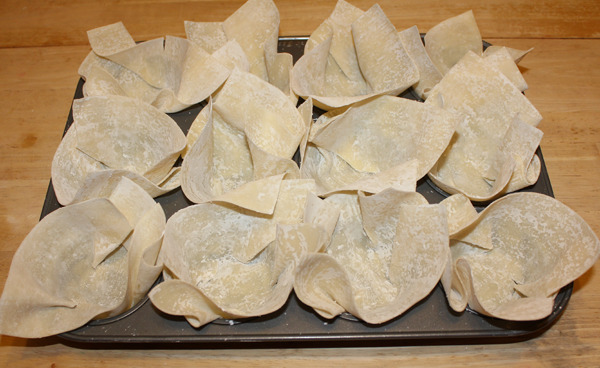 Start by gently pushing the wonton wrappers down into a well greased muffin pan.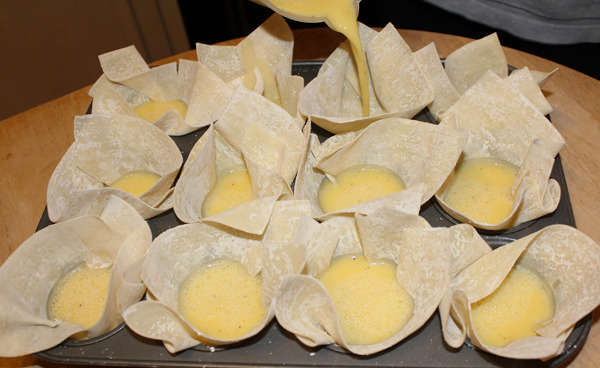 Pour the egg mixture evenly into each of the wonton cups.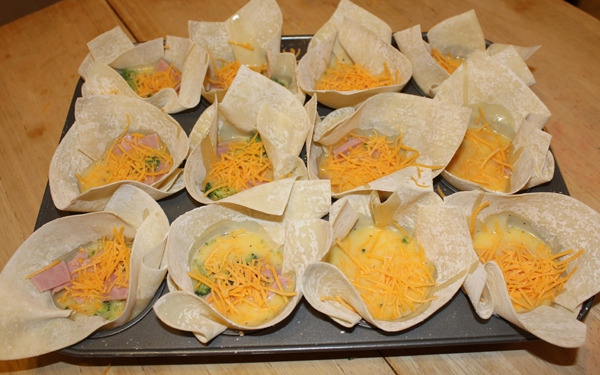 Next you can add your favorite ingredients to the cups before baking. We like to do ham, cheddar and broccoli or sometimes we'll do bacon, Swiss and spinach. You can add anything you'd like, or if you have picky kids to please then let them add their own ingredients so they can leave out the things they don't want.
Wonton Quiche Cups

Yield – 12 servings

Preparation Time – 10 minutes

Cooking Time – 20 minutes

Ingredients

1 package of wonton wrappers
8 oz or 1 cup of diced cooked ham, bacon or crumbled sausage
1/2 cup shredded cheddar cheese
1/2 cup broccoli florets
6 eggs
1/4 cup milk
1/2 teaspoon ground pepper
1/2 teaspoon salt

Directions

Stuff wonton wrappers into a well greased muffin pan with the corners facing up.
Whisk the eggs, milk, salt and pepper together in a bowl then divide the egg mixture equally between each of the wonton cups.
Combine the meat, cheese, and broccoli in a bowl then add a heaping tablespoon to the egg mixture in each of the wonton cups.
Bake in a preheated oven at 350 degrees for 15 to 20 minutes or until the eggs are set.