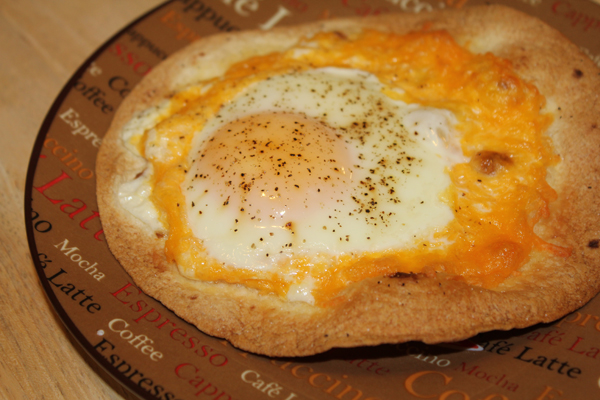 We love to make these southwestern style eggs in a basket for breakfast on the weekend or even for a late night snack. They're super easy to make and we almost always have the ingredients on hand. Egg in a basket is usually made with toast and has many other names like egg in a nest and toad in a hole. Equally delicious by any name, switching the bread for a tortilla is a fun alternative way to serve eggs.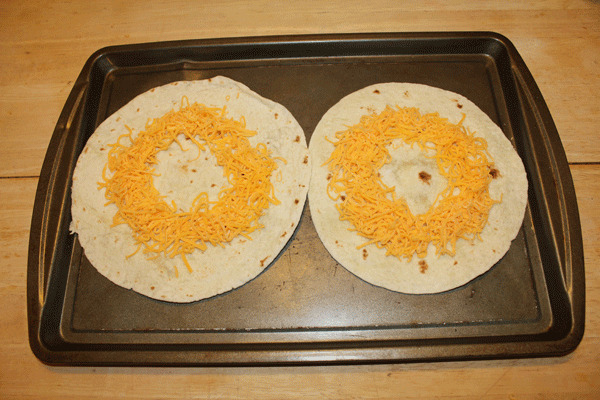 Sprinkle shredded cheddar cheese in a circle about an inch inside the edge of a tortilla.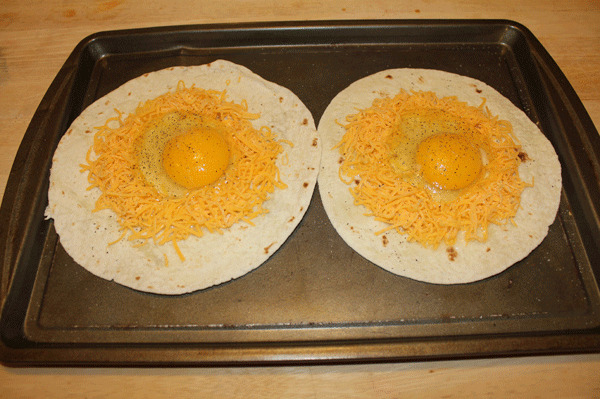 Drop an egg in the middle of the cheese and add a dash of salt and pepper. Easy peasy!
Southwestern Egg In A Basket

Yield – 1 serving

Preparation Time – 5 minutes

Cooking Time – 10 minutes

Ingredients

1 egg
1 small flour or corn tortilla
1/4 cup shredded cheddar cheese
dash salt
dash pepper

Directions

Preheat oven to 400 degrees.
Place tortilla on a baking sheet and sprinkle 1/4 cup shredded cheddar cheese in a circle near the outer edge of the tortilla.
Break an egg and drop into the center of the shredded cheese.
Add a dash of salt and pepper.
Bake at 400 degrees for 10 minutes.

Cost $0.56