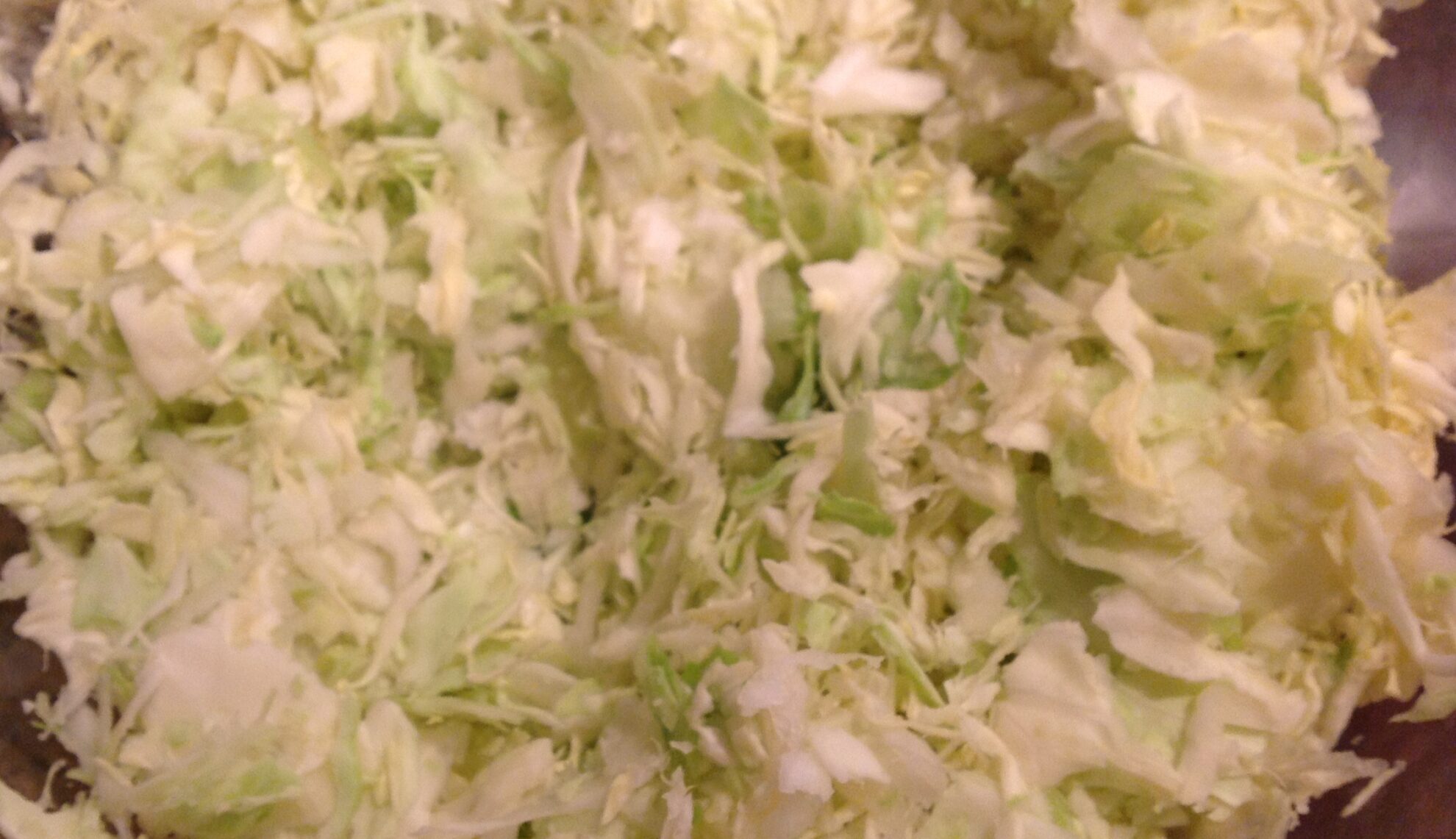 Cabbage is an often overlooked veggie. But at less than 50 cents per #, it is a wonderful, inexpensive option to add to your vegetable rotation. Cabbage is rich in fiber and vitamin C.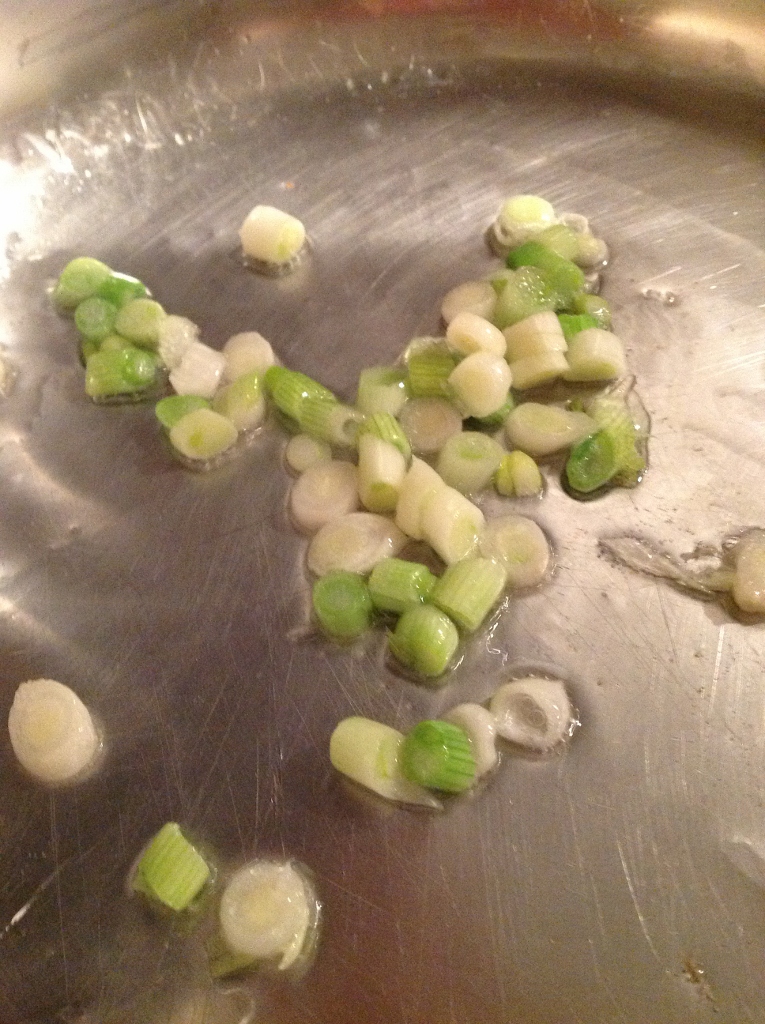 One of my favorite ways to prepare cabbage is to stir fry it with onions. Stir frying it allows it to slightly caramelize which really makes it yummy! This recipe is a very simple but delicious way to add more cabbage into your menu plan.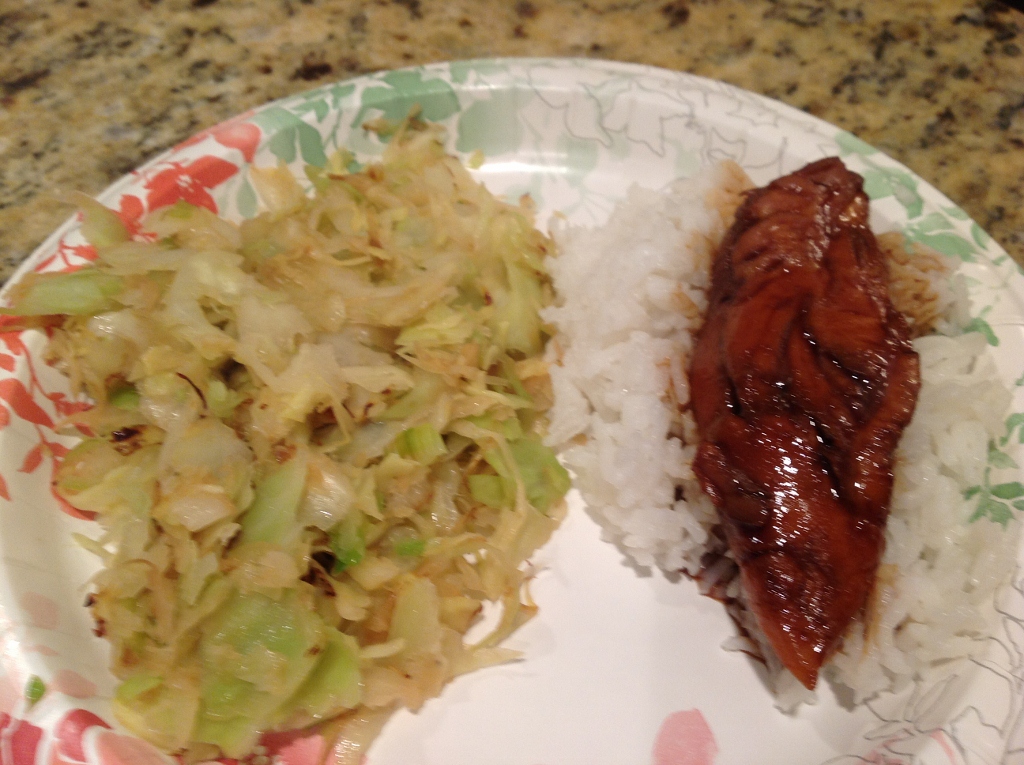 I served the cabbage with my Citrus Teriyaki Chicken over white rice. Enjoy!
Stir Fry Cabbage

Adapted from Ellie Krieger's Recipe

Yield – 4+ servings

Preparation Time – 7 minutes

Cooking Time – 7 minutes

Ingredients

1 head green cabbage, shredded (50 cents)
1 bunch green onions, sliced (35 cents)
2 tsp oil (10 cents)
1 tbsp low sodium soy sauce (5 cents)

Directions

Heat the oil over medium-high heat.
Add green onions and cook 2 minutes.
Add cabbage and cook until starting to wilt; around 6-7 minutes. Add soy sauce. Serve and Enjoy!

Cost $1.00