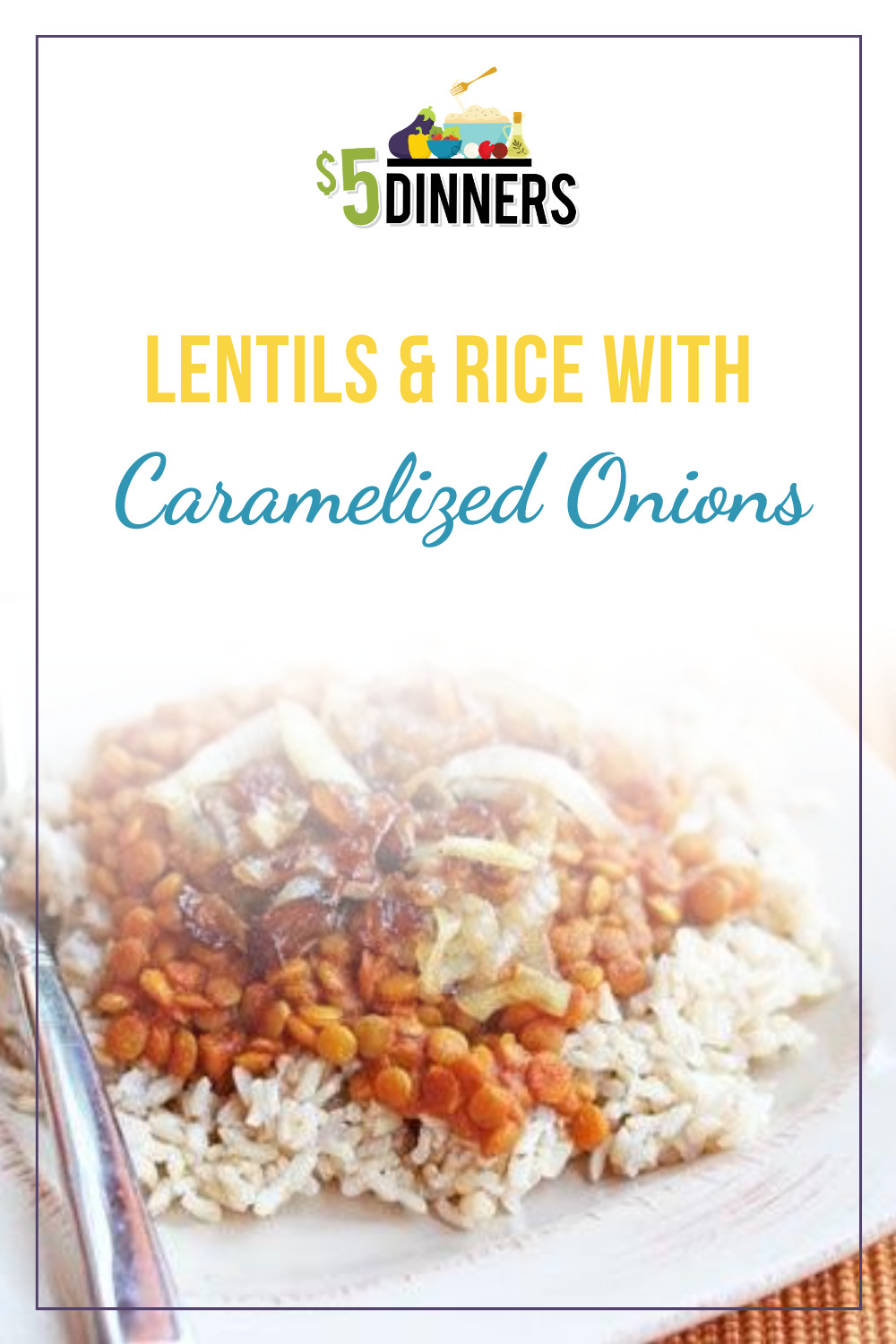 Balance.
This dish is all about balance.
Balance of flavors. Balance of textures. Balance of sweet and heat.
Cooking these lentils in the sauce, as opposed to cooking the lentils, then adding in the sauce, really makes a difference in the depth of the flavor of the entire meal. I thought about adding another teaspoon of curry powder (cuz I love me some curry!), but I thought it might be too much for the little people's taste buds. So I just stuck with 1 teaspoon. If you're feeling daring…please add more. And perhaps a little crushed red pepper too.
I hope you enjoy this really inexpensive dish as much as we did!!!
(Use vegetable stock to make it vegetarian.)
Balance of flavors. Balance of textures. Balance of sweet and heat.
Ingredients
Caramelized Onions
2

tsp

olive oil

4

small

white onions, sliced into half moons

2

tsp

sugar
Lentils & Rice
15

oz

can tomato sauce

15

oz

cans worth of chicken broth or stock

1

tsp

curry powder

1

tsp

garlic powder

1/2

tsp

ground ginger

Salt and pepper to taste

1 1/4

cup

green dried lentils

1

cup

brown rice

fresh or frozen veggies as side dish
Instructions
In a medium skillet, add the olive oil, sliced onions and sugar. Bring to a sizzling saute over medium heat, then reduce heat to low and cook for 30 minutes, stirring often. This will "caramelize" the onions. Once browned and sweet, remove from heat and set aside. They will be used to top the lentils and rice.

In a medium saucepan, whisk together the tomato sauce and chicken stock. Stir in the curry powder, garlic powder, ground ginger, salt and pepper. Bring to bubbling, then add the lentils. Cover and cook over medium high heat for 15 to 20 minutes, or until the lentils are tender.

Cook the brown rice as directed.

Prepare veggies.

Serve Curried Lentils over the rice with Caramelized Onions on top.