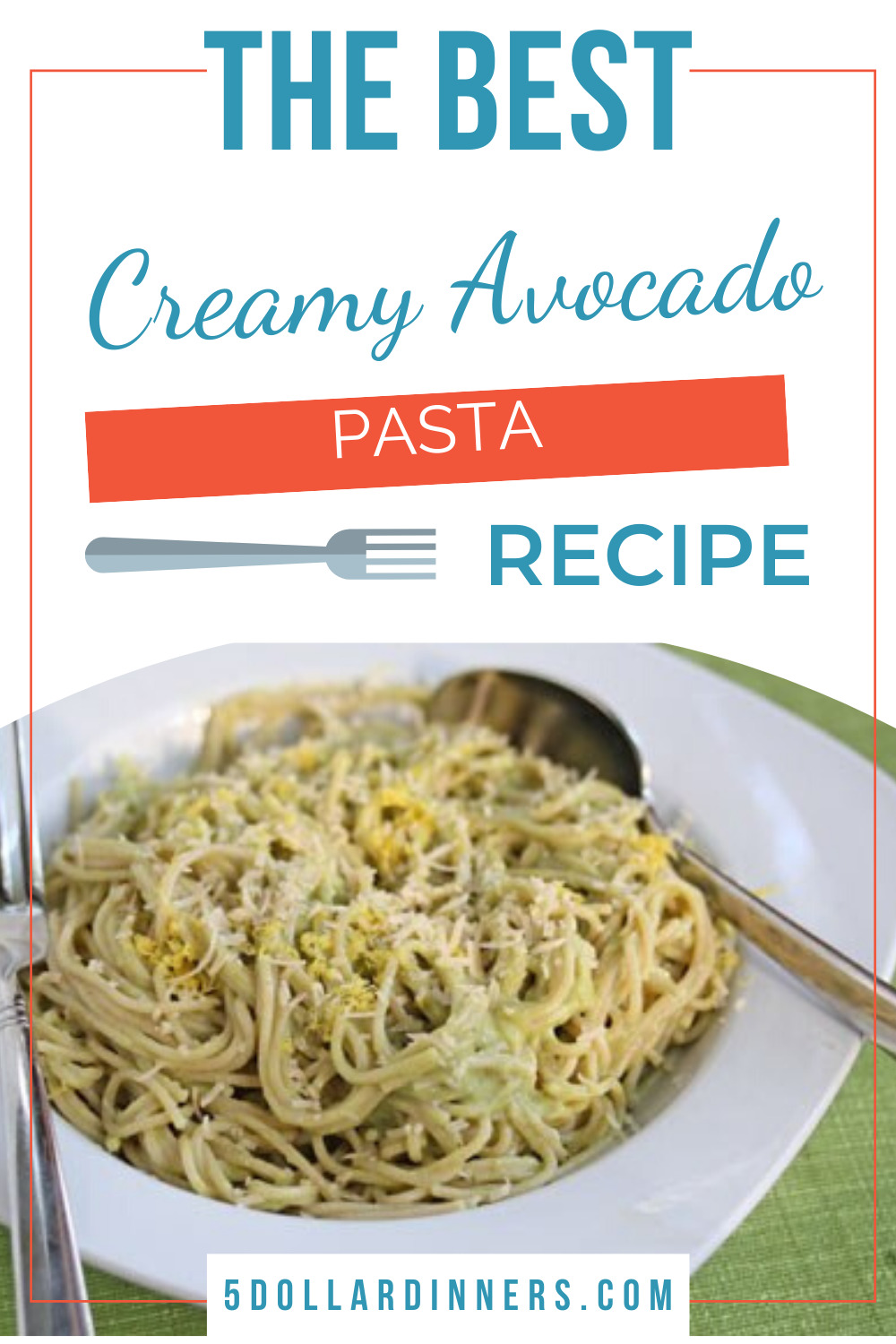 Kelly sent this recipe for 15 Minute Creamy Avocado Pasta from Oh She Glows. She'd made it, loved it, and thought it might be helpful for those dealing with food allergies…and can't do white sauces with pasta.
I was mainly intrigued because it was "something else to do with spaghetti noodles." We eat spaghetti on average 3-4 times a month…usually with a meat or marinara sauce and on occasion with garlicky-olive oil sauce. So I was ready for something new…and this was just it.
I (big, giant, thumping heart) love avocados. (imagine the emoticon here.)
I often tell friends over a bowl of guacamole that if I had to choose one food to eat for the rest of my life…it would be avocado. And that I'd want chips and guacamole for my last meal.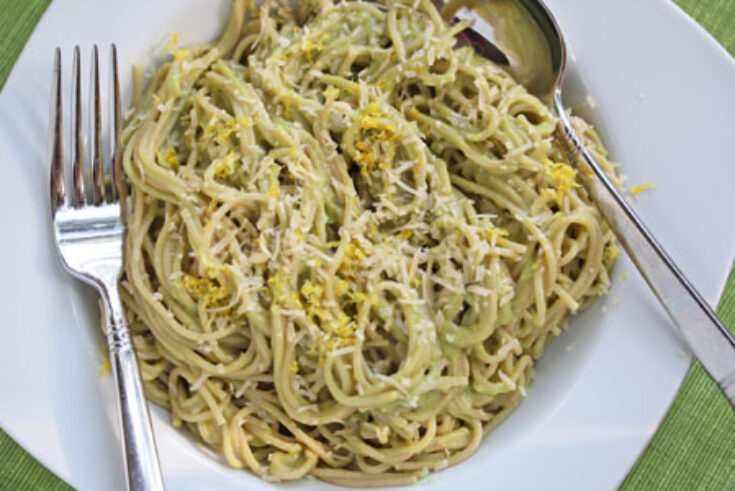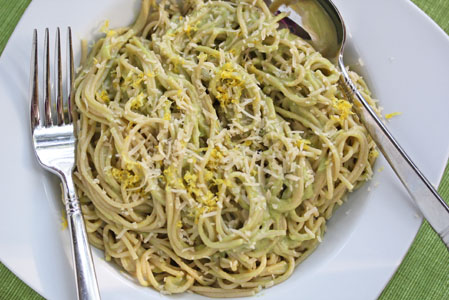 So yes, I jumped at the chance to make this. The original recipe called for just 6 oz. of pasta…and we generally need 12 oz. for our family. So I doubled the sauce (didn't end up needing it all), but I'll include it for a good hearty 4 portions.
I used a box of whole wheat thin spaghetti noodles…wanted to make sure the water could boil and pasta cook in less than 15…trying to keep in step with the original recipe. And also…this box of noodles was FREE. Bought when on sale for $1, with a $1 off coupon. Yippee!
A fabulously inexpensive dinner. And if you wish to go non-vegetarian and add some grilled chicken on top or on the side, you could still make this for less than $5!!!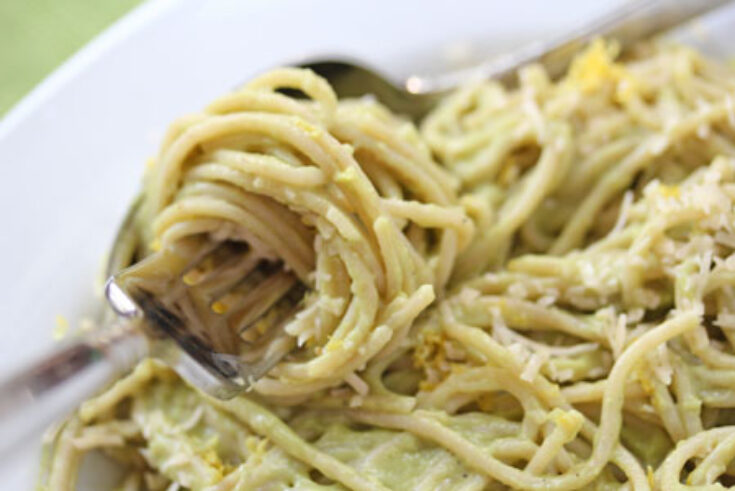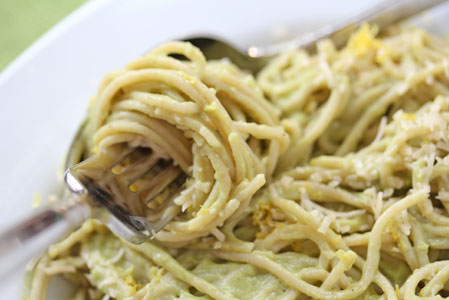 Oh, and we had a super fun time "twirling" the noodles against a spoon…we hadn't taught the kids to do that yet…probably because the meat sauce we usually have with spaghetti noodles gets in the way and doesn't make for "smooth twirling." 🙂
Yes, you can put avocado on everything. Even pasta.
Ingredients
12

oz

whole wheat thin spaghetti noodles

2

medium

avocados

1

Juice and zest from lemon

3

Tbsp

olive oil

2

tsp

minced garlic, or 3 cloves crushed

6

fresh basil leaves, optional

Salt and Pepper to taste

Sprinkles of Parmesan cheese

2

broccoli heads
Instructions
Boil the noodles as directed in salted water.

Meanwhile, add the avocados, lemon juice, olive oil, garlic to food processor or blender. Puree. (I did have to add a little water to get the blender to make the puree.)

Drain the noodles, toss with the creamy avocado sauce. Garnish with Parmesan cheese and lemon zest.

Serve Creamy Avocado Noodles with Broccoli.