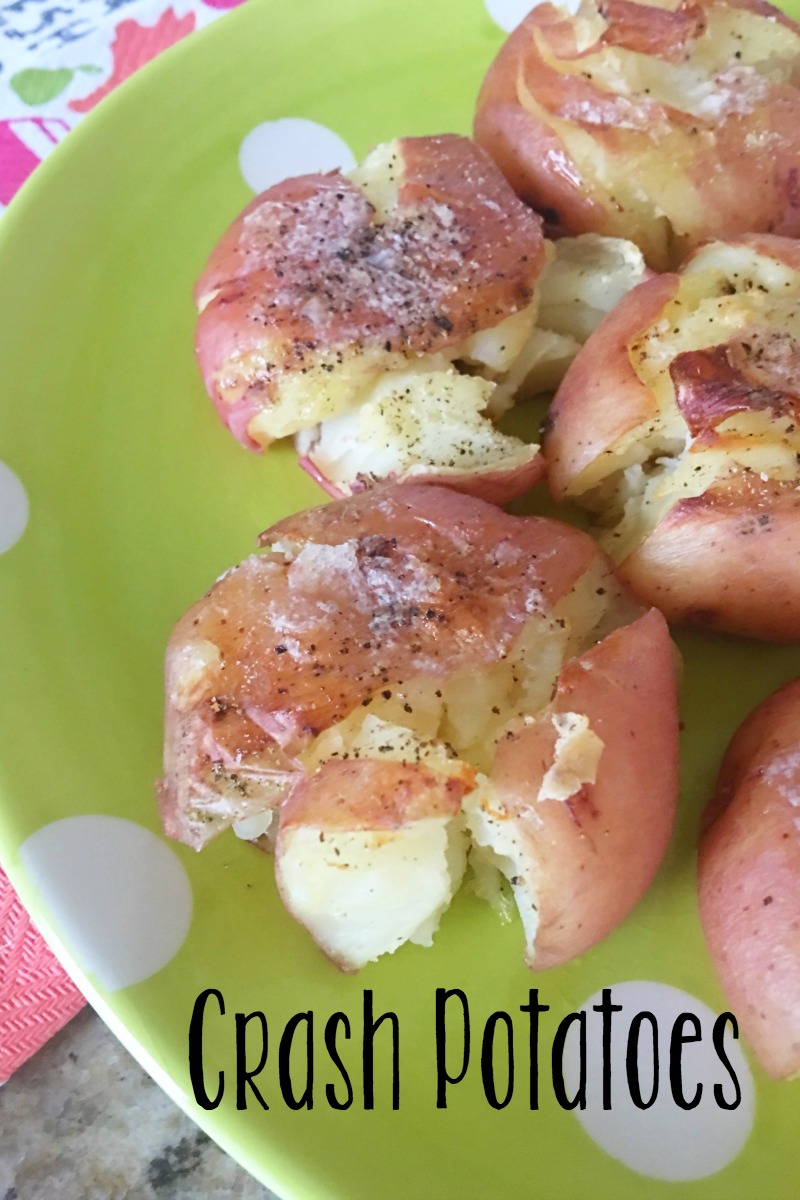 Adore these potatoes. When I serve red potatoes in this "crash" style, plates are polished. My boys love them. And they also love talking about "crashing things" – because BOYS.
It starts as "mom, are these those crash potatoes?"
And then they proceed to tell me their best crashing stories. I try to sit there and try not to cringe, I try to be a good "boy mom" who doesn't panic about these kinds of things. Although I'm not above reminding the boys how much it costs to go to the ER…if they are getting dangerously close to crashing/hurting themselves. I give them plenty of "free reign" (because BOYS), but this whole boy mom thing is not for the feint of heart.
So back to these crash potatoes. Simple ingredients…but pay close attention to the directions on these.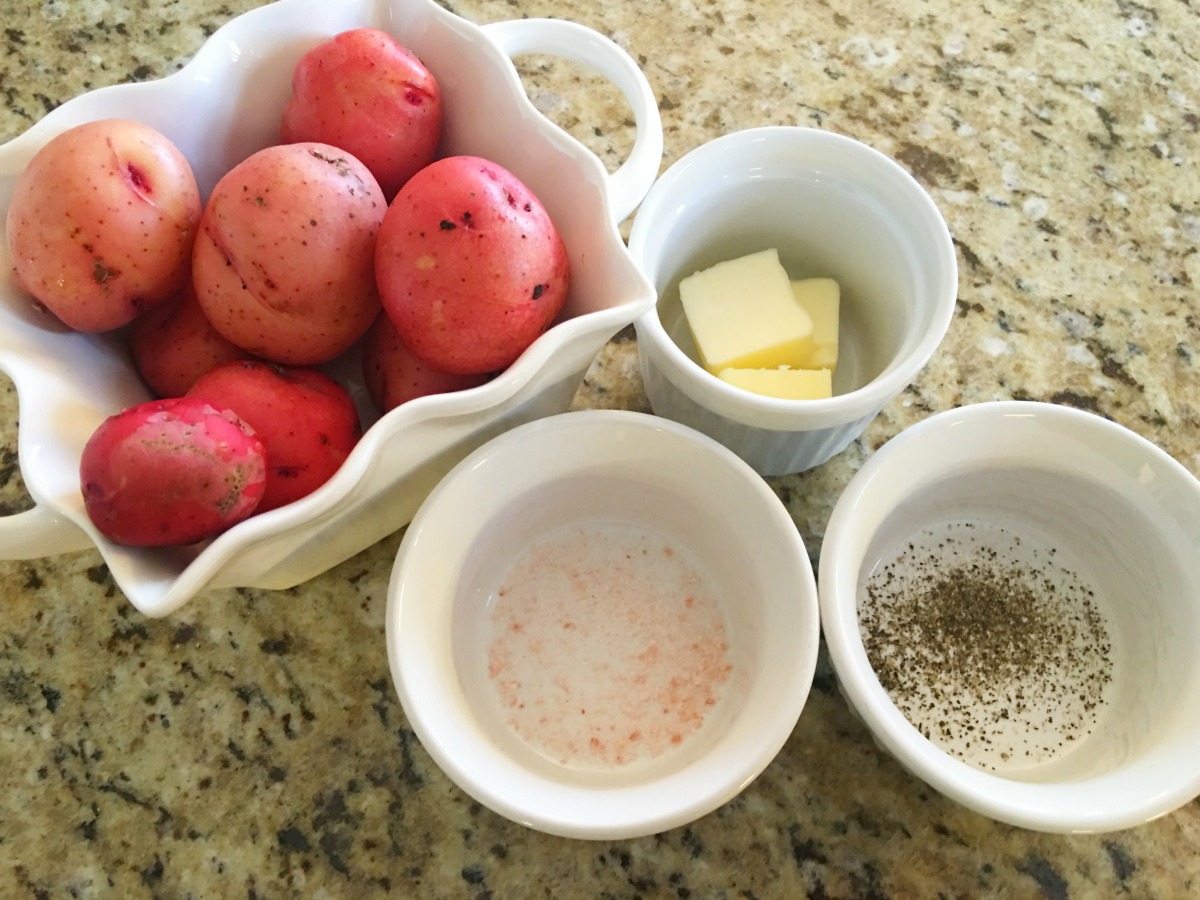 Yes, it's this simple. Just these ingredients.
It's the cooking method – a 2-step method – that you need to pay close attention to 🙂
Boil them whole.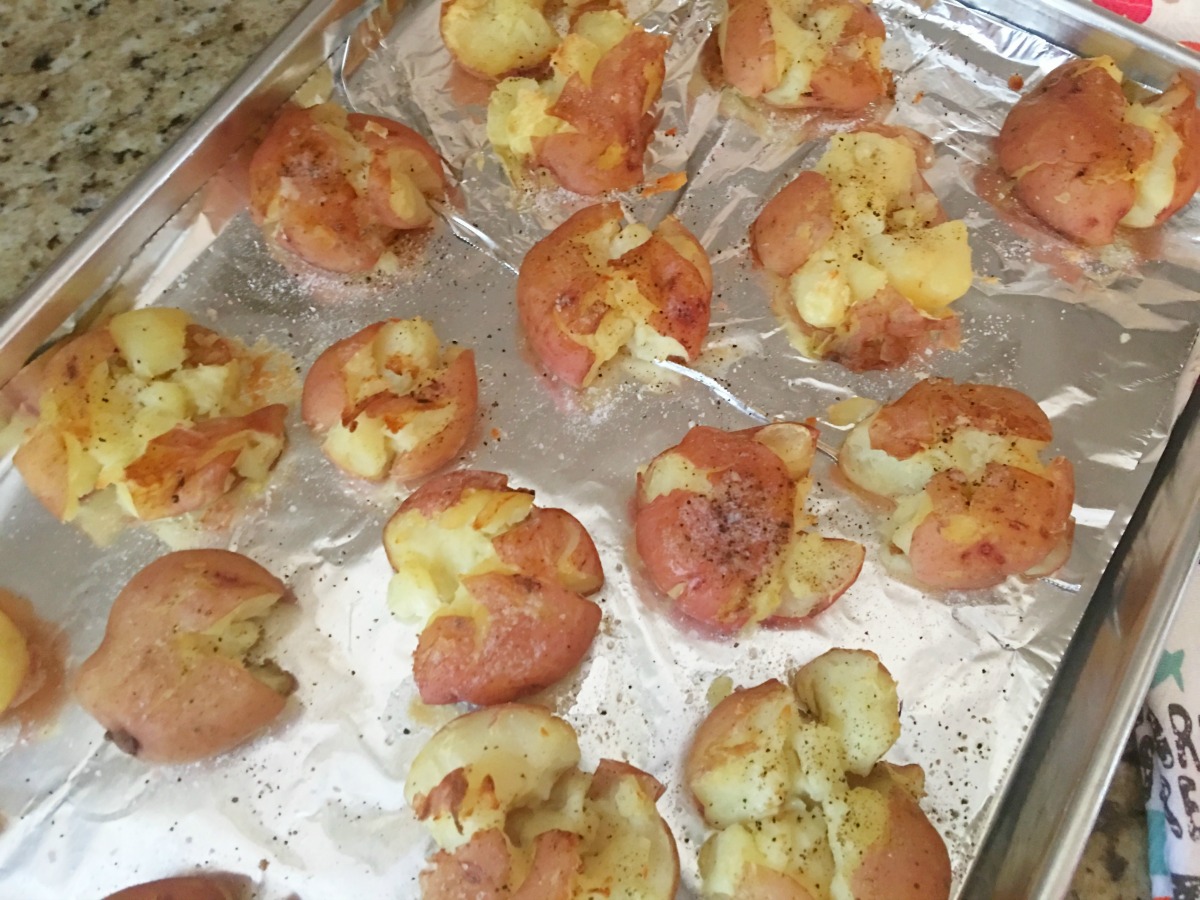 The spread them out and mash gently with flat end of potato masher or other flat and heavy utensil. (You could use a metal spatula and your fist to "crash them.")
"Crash" the potatoes. Press them down just enough to break them open, but ideally not so much that they fall apart.
Add dollop of butter and S/P to each one, then bake a few more minutes.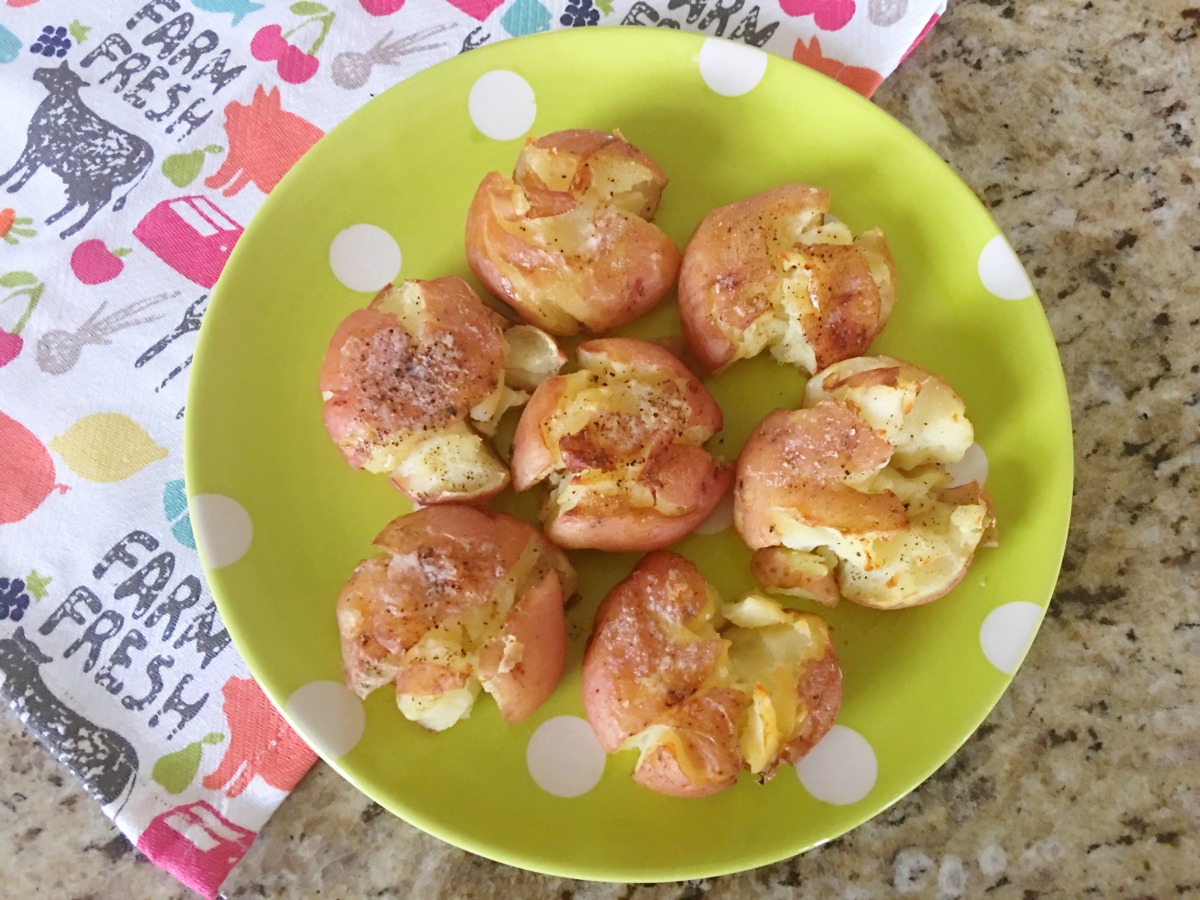 PERFECTION on a plate.
Also, check out my grilled version of "grill-crash red potatoes."
Simple ingredients, superb flavor!
Ingredients
3

lbs

small redskin potatoes

Butter

Salt and pepper
Instructions
Add thepotatoes (whole) to large pot of boiling water and boil for 30 minutes, to soften them.

Preheat oven to 450 F. Line a baking sheet with foil.

Once finished boiling, use tongs and place thepotatoes onto the prepared baking pan, about an inch apart.

Using a potato masher or other flat utensil, carefully mash each potato so it breaks open, but doesn't fall apart.Season each potato with salt and pepper. Place a dab of butter onto each potato.

Bakein the preheated oven for 15 minutes.

Serve Crash Potatoes, hot right out of the oven.