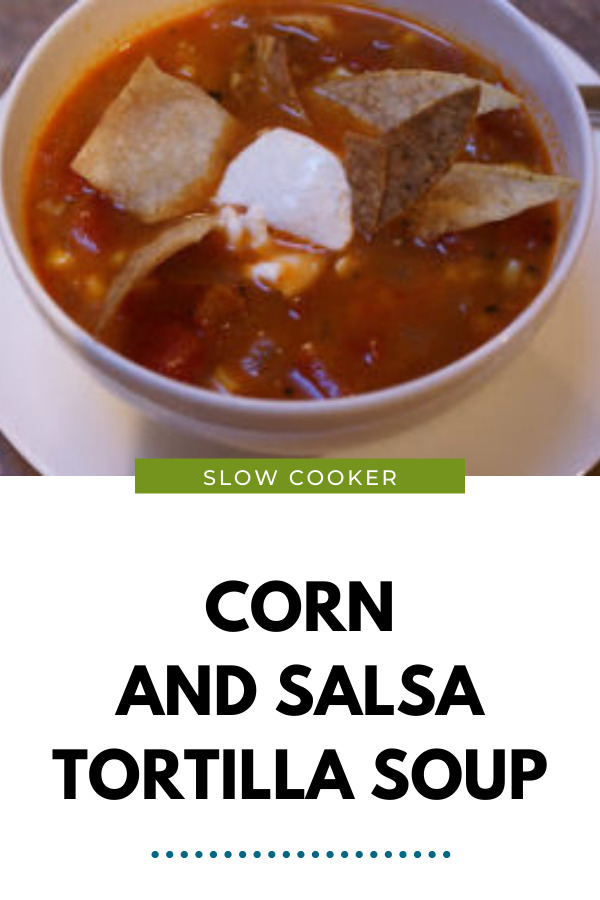 Saturday's around here mean 2 things.
Long runs…today I ran 9 miles. Just me and my Shuffle Ipod! I'm proud to say I ran the whole way with one stop at a traffic light to stretch my legs. I'm training to run the Rock and Roll half marathon in San Antonio with my sister next month!
College football! We're a little confused around here about who we're rooting for. Where does your college football loyalty lie??? Mine lies with the Horned Frogs of TCU, my alma mater! Go Frogs! What about yours?
This recipe is my version of the one I found in a recent Rachael Ray Magazine.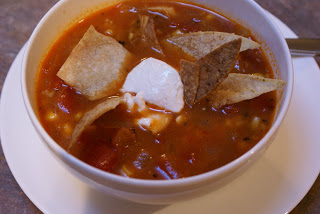 Such great flavor in this cozy soup!
Ingredients
10

corn tortillas

2

Tbsp

oil

1

Tbsp

cumin

16

oz

bag frozen corn

1

can fire roasted diced tomatoes

1/2

onion, chopped

2

garlic cloves

1/4

cup

Muir Glen salsa

Salt/pepper

3-4

cups

Broth

Lime juice

Sour Cream

Distinctively Dole Southwest Salad
Instructions
Heat oven to 400. Cut corn tortillas into strips. Toss with vegetable oil and cumin. Spread onto baking sheet and bake for 10 minutes until crispy and golden brown. I used some for the soup and some as chips. The boys liked the chips not in their soup.

In saucepan, add 1 T oil and the corn. Cook a few minutes until the kernel edges brown. Add garlic, onion, salt and pepper. Then add broth and can of tomatoes. Let soup simmer for awhile, giving the flavors time to mingle!

Ladle into bowls. Add tortilla strips, a squeeze of lime juice and a dollop of sour cream! Serve with side salads.