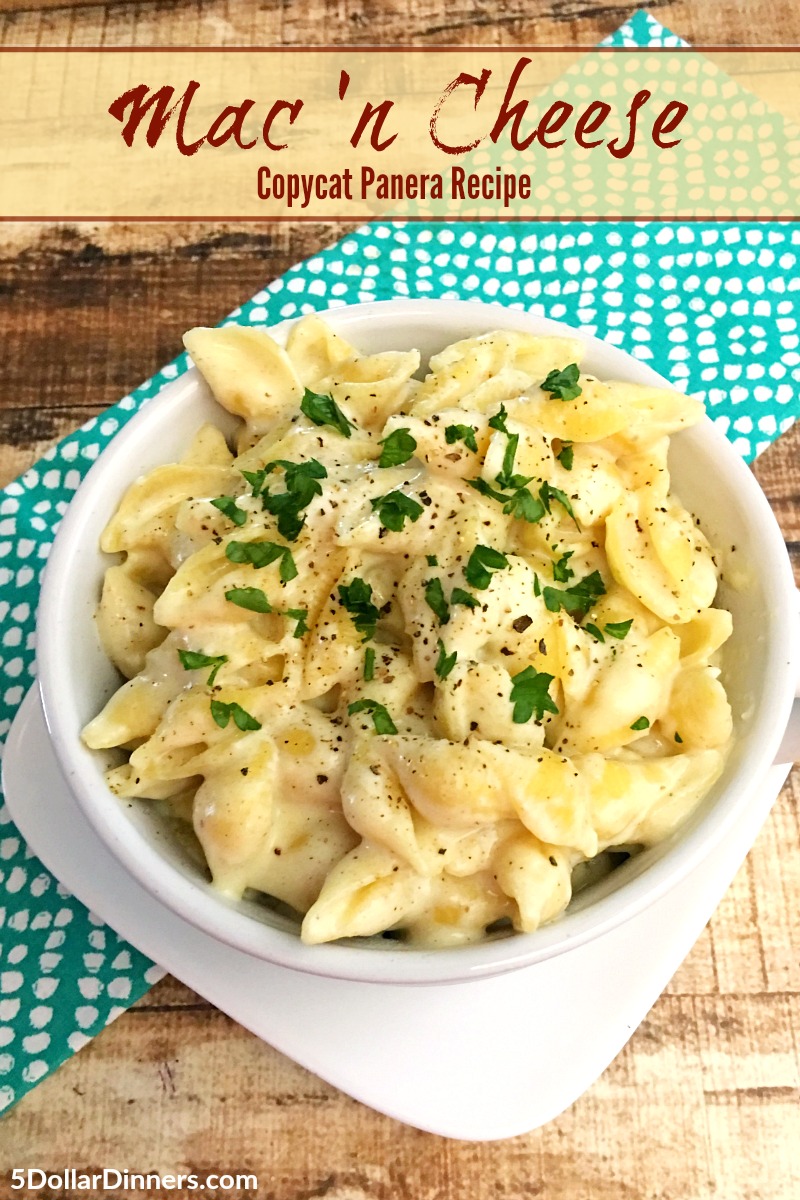 It's the white cheddar.
WHITE CHEDDAR.
And if you can splurge on some white cheddar from Vermont…DO IT.
Because, it's so so so so so so good!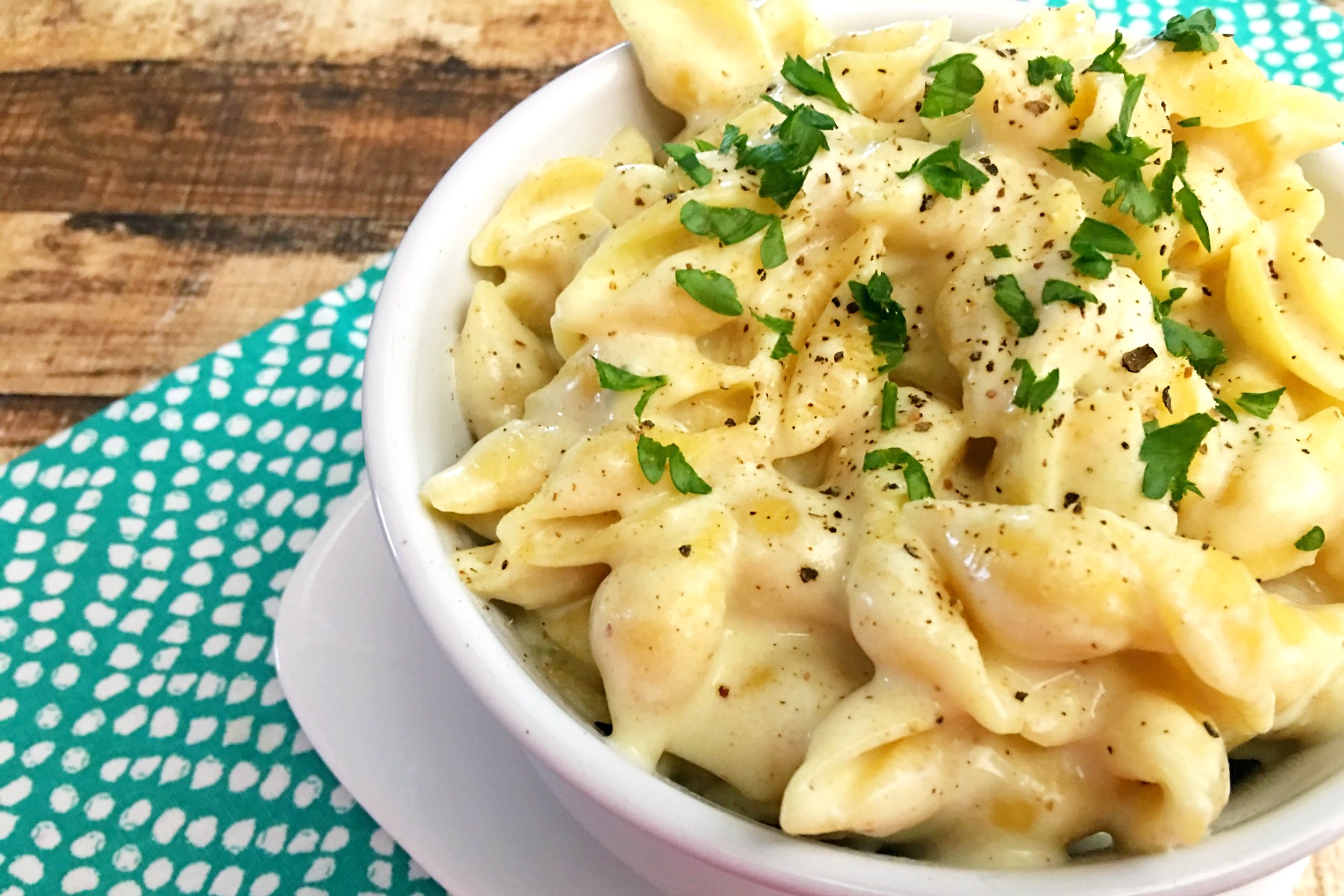 And the cracked pepper. There's just something about cracked pepper on homemade macaroni and cheese.
This Copycat Panera Mac 'n Cheese is outstanding!
Totally worth the fancy cheese!
Ingredients
3

cups

elbow or other small shell pasta noodles

3

cups

whole milk

1

Tbsp

spicy brown mustard

1

tsp

garlic powder

2

dashes nutmeg

Salt and pepper, to taste

2

cups

shredded Vermont white cheddar cheese

Parsley or basil garnish
Instructions
In a medium saucepan, add the pasta, milk, mustard, garlic powder and nutmeg and turn on the heat on medium-high.

Bring the milk to a simmer (just as you start seeing little bubbles form).Quickly turn it down to LOW. You dont want the milk to heat too fast and boil over into a mess!

Let the pasta cook in the milk mixture over the low heatstirring often. And by often, I mean oftenevery 30 seconds. It will take 6-8 minutes from this point for the pasta to soak up all the milk. You need to stir because the pasta on the bottom will absorb the liquid, and you dont want the pasta on the top to be chewy. So it needs to be turned over. Youll see what I mean when you try it!

If you think it needs a little more liquid, add water 1/4 cup at a time. I didnt need anybut you can if you need it. (This is cool to watchand would be a great little experiment or cooking science lesson for kids.)

Once the pasta is al dente, remove it from the heat and stir in the shredded white cheddar cheese and let it melt into the sauce and coat the pasta.

Serve Copycat Panera Mac 'n Cheese with optional parsley or basil garnish.