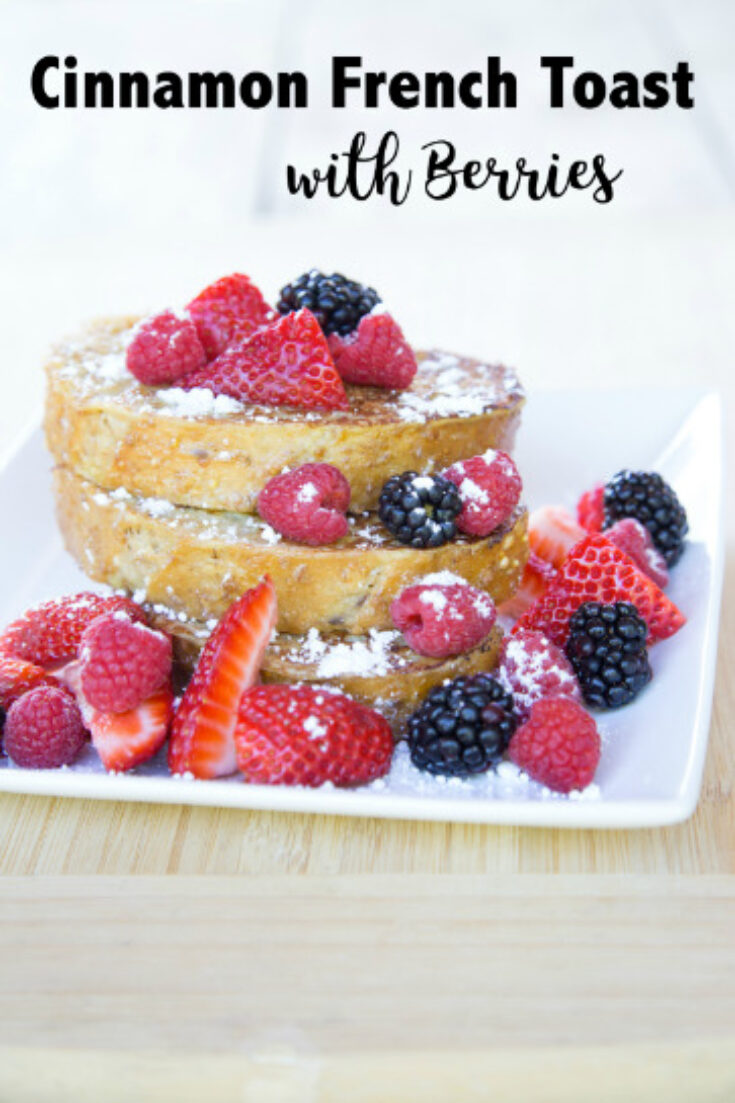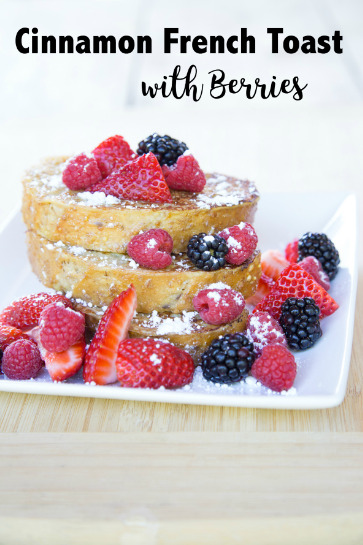 Gone. Wiped out. Polished clean. And there might have been some licking of plates. (Because, when else does mom include sugar with dinner!?!)
Pretty much only at a 'brinner' like this!
We love breakfast for dinner at our house – love it. And this recent 'brinner meal' brought everyone to the table quickly, and everyone literally cleaned their plates.
(Yes, we had a manners moment about licking our plates!)
Give this delicious and simple 'brinner' a try sometime soon, then let me know how you enjoyed it!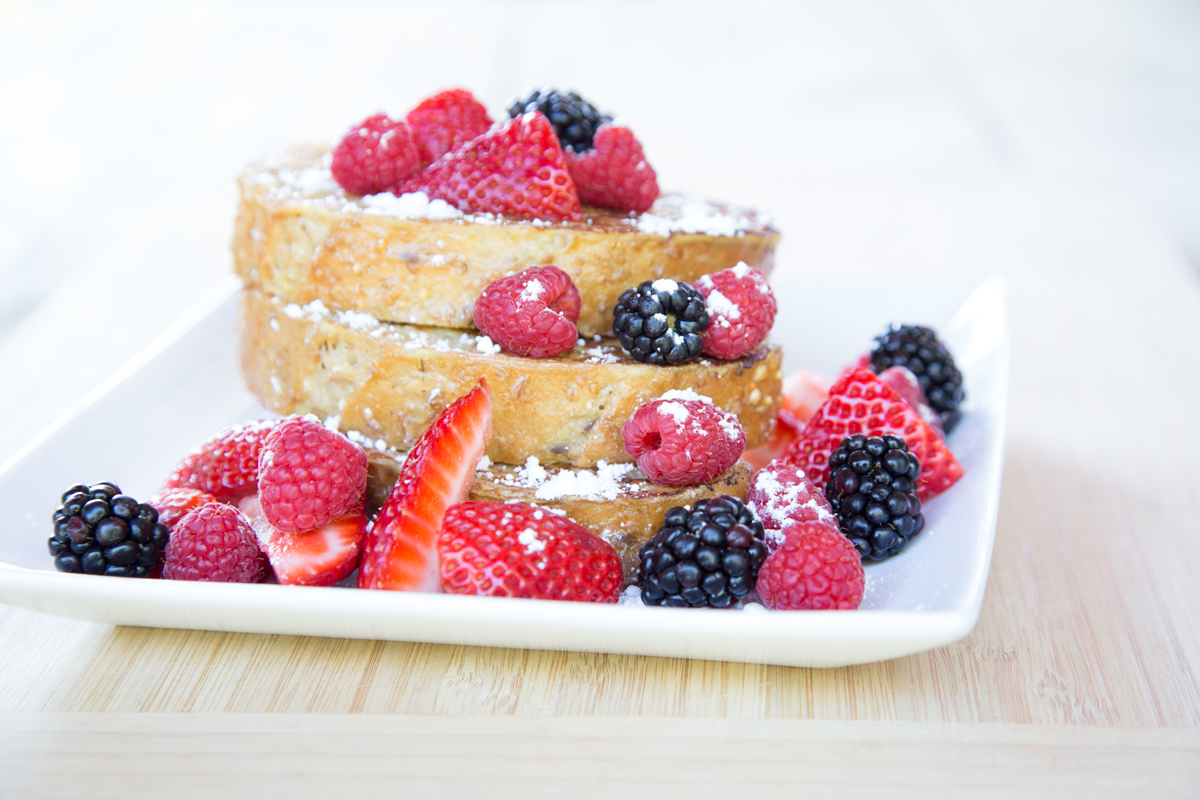 Perfect breakfast, even better dinner.
Ingredients
1

French loaf bread

sliced

4

eggs

1

cup

milk

1

tsp

vanilla

1

tsp

cinnamon

Fresh mixed berries

Dusting of powdered sugar

Syrup, optional
Instructions
Preheat the electric griddle or skillet over medium heat.

In a small bowl, whisk together the eggs, milk, vanilla and cinnamon.

Slice the French loaf about 3/4-inch thick. Dip both sides into the egg bath, and then place onto hot griddle/skillet. Cook for about a minute on each side, or until golden brown.

Slice the strawberries and get fruit ready for the toast.

Place 2-3 slices of French toast onto the plate and add berries and then dust with powdered sugar.

Serve Cinnamon French Toast bread for breakfast, brunch or "brinner."