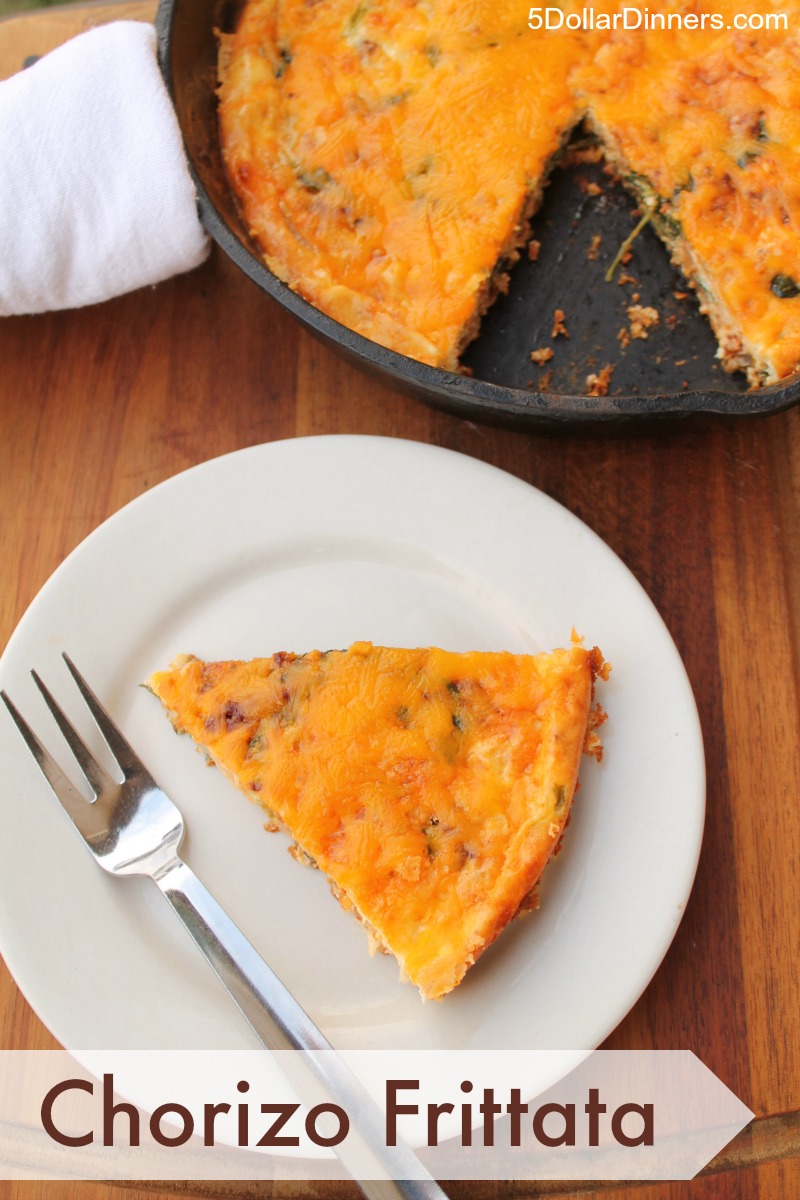 Love me some chorizo!
It's my favorite kind of breakfast taco to order from our nearby jalisco. (A jalisco is a type of Tex-Mex restaurant here in San Antonio, specializing in food made from the Jalisco region in Mexico.) There's one about 10 minutes from our house that has the very.best.breakfast.tacos.ever.
We don't go out for breakfast very often (once every 2 months or so!), but when we do it's usually to this tasty spot for tacos. My fave is the chorizo and egg. Talk about a celebration on your taste buds first thing in the morning. Well, the flavors from my favorite breakfast tacos have been recreated here in this delicious frittata!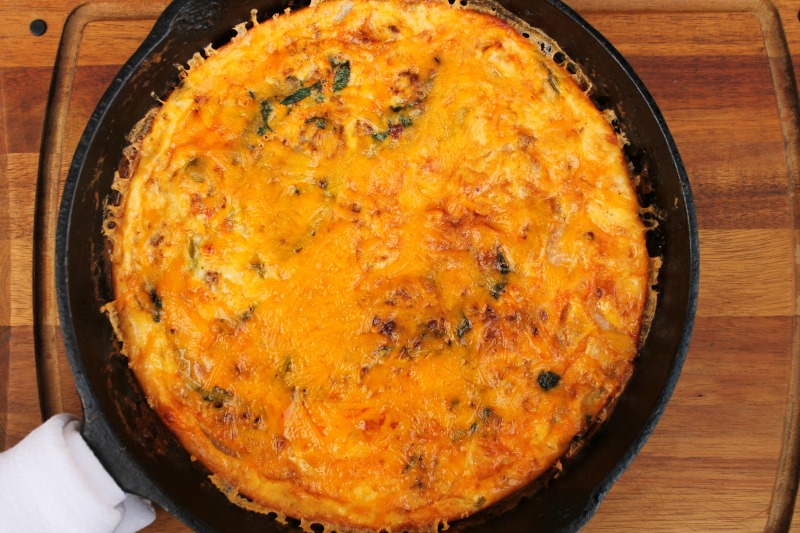 P.S. If you're a Costco shopper, keep an eye out for the large jar of green chilies! I cook with them quite often and add the perfect amount of additional spice this is frittata! Or you can make your own when they are in season!
Ingredients
6

eggs

1/4

cup

heavy whipping cream

4

oz

beef chorizo

1/2

small

onion, chopped

2

Tbsp

roasted hatch chiles, chopped

5

oz

fresh baby spinach leaves

1

cup

shredded monterey jack cheese
Instructions
Preheat oven to 350.

In small bowl, combine eggs and whipping cream. Whip for about 30 seconds and set aside.

In oven proof iron skillet, cook chorizo over medium heat until almost done. Then, add onions and saute until onions begins to soften slightly.

Stir in chiles and spinach and cook until spinach begins to wilt.Stir in egg mixture and cheese.

Place pan directly in oven and bake for 25 minutes or until toothpick inserted in the center comes out clean.

Serve Chorizo Frittata warm with a side of fresh fruit.