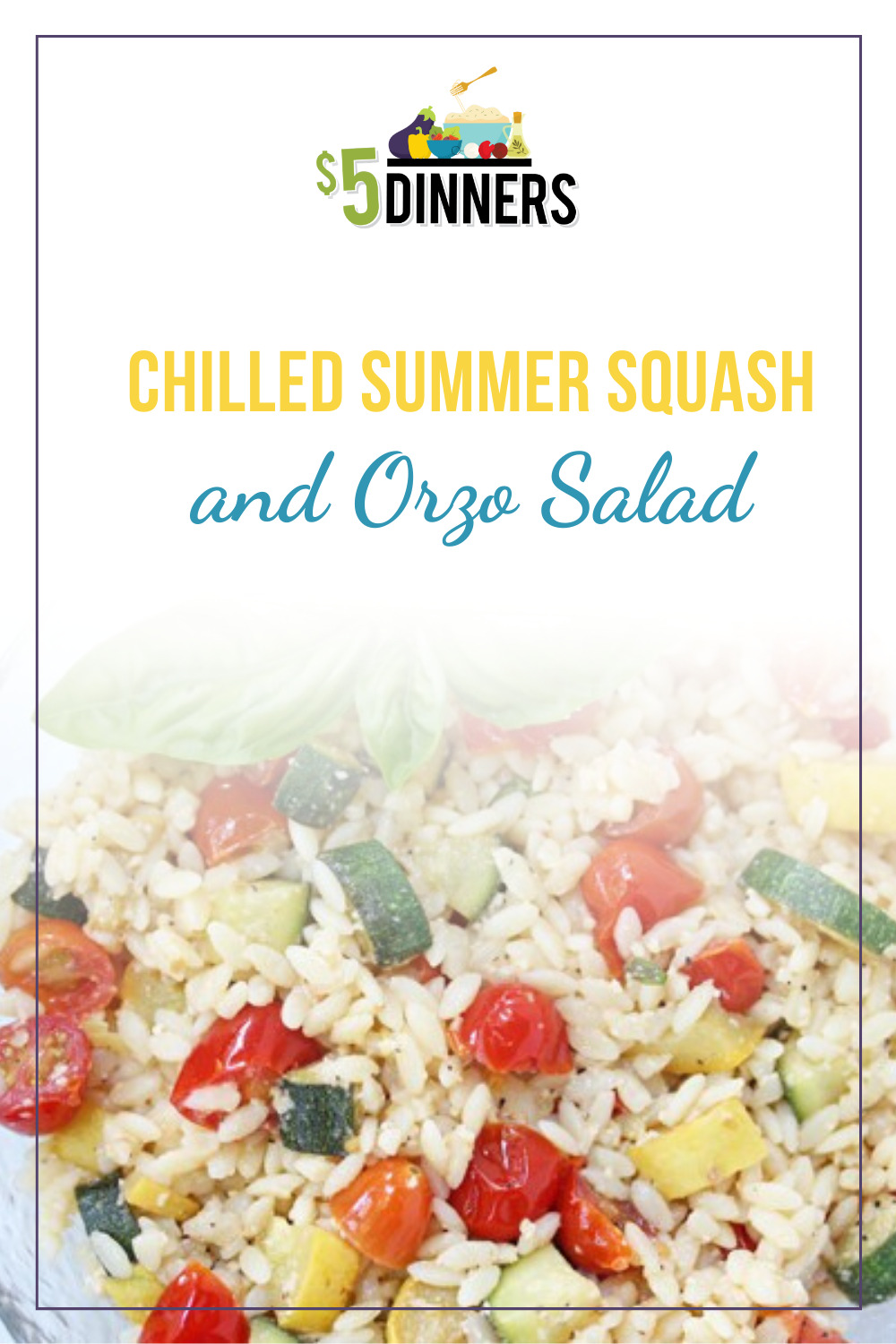 Hello garden goodies!
It's that time of year when the zukes, squash, and tomatoes and abundant in gardens across the land. And I've got the p.e.r.f.e.c.t recipe that will use them all up in one shot!
There's just something about a chilled orzo salad during the summertime it just makes my tongue, my tummy and my heart happy! Orzo is the perfect size, texture and does beautifully in a salad with lightly sauteed vegetables and fresh herbs from the garden.
This pasta salad is perfect for the first picking of cherry, grape or other smaller varieties of tomatoes. And, in the summer months, zucchini and squash can be purchased for as little as 50 cents per pound at farmer's markets and even the grocery store.
Pick up some orzo at the store and some squash and tomatoes from the garden or farmer's market and enjoy this pasta salad for lunch or dinner next week!
The perfect salad for summer!
Ingredients
1

cup

orzo pasta

2

Tbsp

olive oil

1

tsp

red wine vinegar

1

medium

zucchini, about pound, diced

1

medium

yellow squash, about pound, diced

1

pint

grape tomatoes, halved

Salt and pepper, to taste

Fresh basil to garnish
Instructions
Cook the orzo according to the package directions. Drain.

In a medium skillet, add the olive oil and red wine vinegar and saut the diced zucchini, diced yellow squash and halved tomatoes for 4 to 5 minutes, stirring occasionally.

Toss the cooked vegetables with the orzo.

Chill at least two hours in the refrigerator before serving.

Serve summer squash and tomato orzo Salad for a light lunch, or for dinner with a side of grilled chicken or fresh fruit.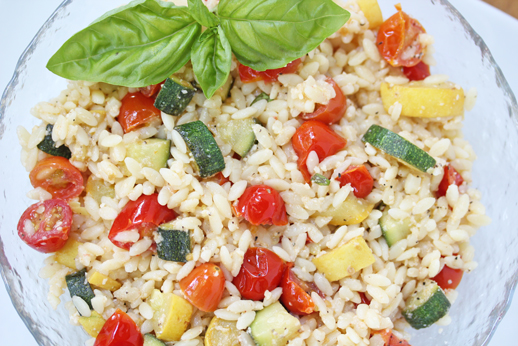 Do you have a favorite chilled pasta salad that you enjoy every summer?!
Recipe originally posted on SCJohnson.com.