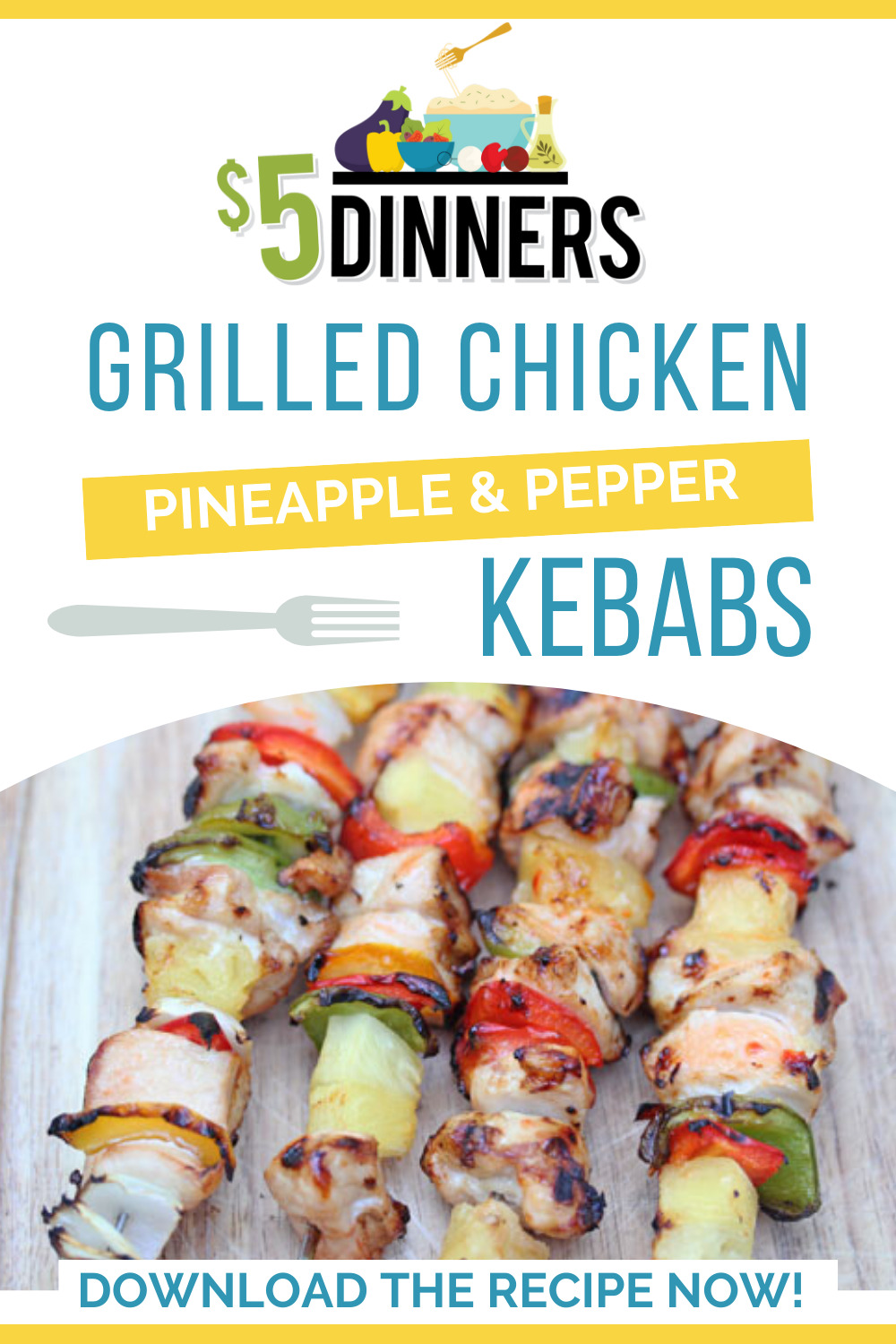 This weekend I was really craving some teriyaki kebabs…I knew I had the canned pineapple (new coupon out for Dole…save and use with $1 sale for $.50 cans!), the chicken and we had a few peppers in the fridge that we didn't use last week. So I thought teriyaki kebabs would be perfect. I figured I had some teriyaki sauce on hand…because I usually keep some, "just in case."
But, of course…I didn't!
I quadruple-checked the "condiment row on the fridge door, and nothing. But my eye caught the Frank's Sweet Chili sauce…we had a little leftover from the Spicy Mandarin Orange Chicken. So we doused the chicken pieces in the sweet chili sauce…and my husband poured the remainder over the length of each kebab after they hit the grill.
After taking one bite, I'm so glad I didn't run to the store for teriyaki sauce. (We all know what happens when you go in for just 1 item!) I loved these…we all loved them.
If you've got a bottle of Frank's Sweet Chili sauce on hand…please make these. A wonderful combination of tastes and textures!!!
(And if you don't have a bottle on hand…keep an eye out for sales and coupons, then grab a bottle when it's super cheap, or even free!)
A wonderful combination of tastes and textures!!!
Ingredients
1.2

lb

package chicken breasts or thighs, cut into bite size pieces

1/2

cup

sweet chili sauce, divided

1

red pepper

1

yellow pepper

1

green pepper

1

onion

15

oz

can pineapple chunks

1

cup

rice, uncooked
Instructions
Marinate the chicken breasts in 1/3 cup sweet chili sauce, for at least 20 minutes in the fridge.

Cut the peppers and onions into large kebab-size chunks. Drain the pineapple.

Prepare rice as directed on the box, package. If making brown rice, start early, as it will take 45 minutes to cook.

Skewer the chicken pieces, peppers, onion and pineapple. Grill for 10-15 minutes, or until chicken is cooked through.

Serve the kebabs over cooked rice. Or as is. Or with toast.