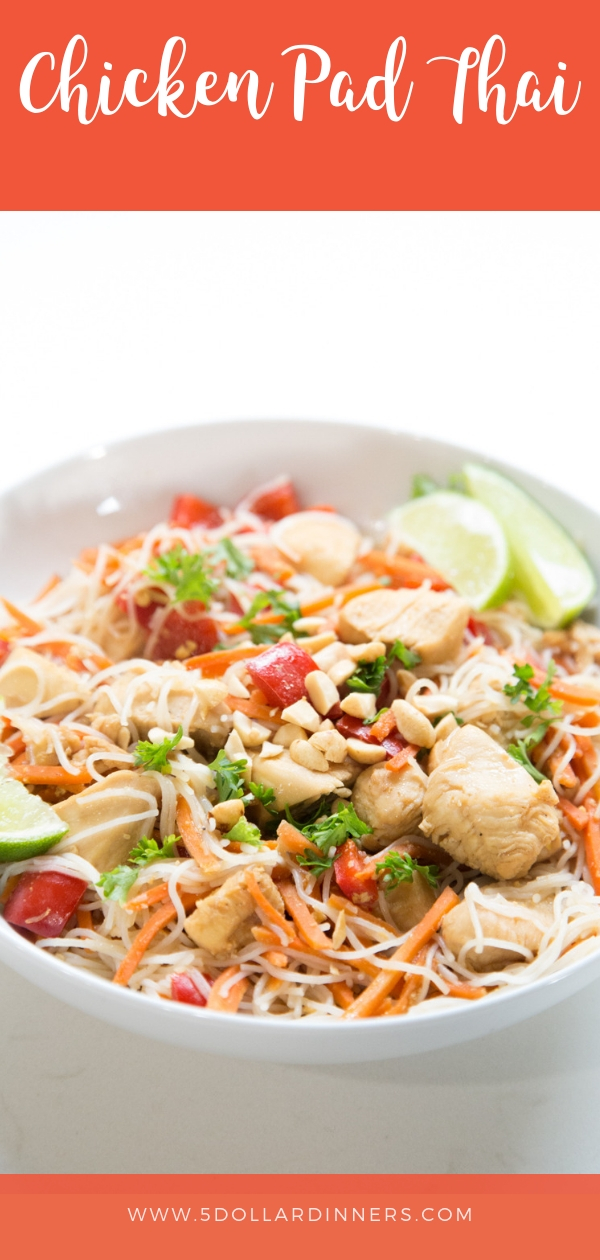 TBH – I wasn't sure about this one…specifically, the boys liking this one.
They tend to enjoy curries and other "exotic" flavors, so it wasn't the flavors and taste that had me.
It was the rice noodles.
I wasn't sure how the rice noodles are going to go over. I kept telling myself…they're pretty close to spaghetti, so…should be fine. But, what if…
What if they don't like the rice noodles, then they won't touch it.
All.
The.
Mom.
Worry.
For.
Nothing.
They LOVED this and gobbled it all right up…rice noodles and all!
(One kid moved the peanuts off his portion, but otherwise…success!)
This dish is lovely and easy…just read the directions closely on how to make this work in 1 skillet! (Well, the rice noodles are cooked separately, but the rest can be done in the same skillet.)
Enjoy!!!
This dish is lovely and easy...just read the directions closely on how to make this work in 1 skillet!
Ingredients
4

small

boneless chicken breasts

1

Tbsp

canola oil

1/4

cup

brown sugar

1/4

cup

soy sauce

2

Tbsp

rice vinegar

1

Tbsp

lime juice

1

Tbsp

fish sauce

1

red bell pepper

1

cup

matchstick carrots

10

oz.

package rice noodles

2 eggs

Salt and pepper

Garnish: chopped peanuts

Garnish: lime juice

Side: salad
Instructions
Cook the rice noodles, as directed.

Cut the chicken breasts into bite-size pieces.

Seed and slice the red bell pepper.

In a large skillet, add the canola oil and saute the chicken pieces for 5 to 7 minutes, or until cooked through. Remove from the skillet and set aside on a plate.

To the same skillet, stir the sliced red bell peppers and matchstick carrots together and saute for 3 to 4 minutes. Push the veggies to the side and crack in the eggs and scramble them with the veggies.

Add the chicken and sauce, and cooked rice noodles in with the veggies and eggs. Toss well.

Prepare the salad.

Serve Chicken Pad Thai with salad.

Freezer Friendly Instructions are on MyFreezEasy!