This is a Must Try Delicious, Addictive and Healthy Appetizer Recipe – Chicken Guacamole Bites
These little bites of goodness are sure to bring a smile to your face, and everyone's at your gathering.
I've teamed up with ¡Yo Quiero!™ Brands to bring you some new delicious recipes this year! Because I want to help you find affordable, fresh ingredients that are packed with flavor AND make meal prep quick and easy.
I adore products that are healthful, flavorful and super easy to use in your kitchen. And I'm thrilled to be creating recipes and yumminess with ¡Yo Quiero!™
(Yes, more delicious recipes to come! Specifically, recipes using their queso!)
First up, I'm putting their guacamole to the test. I really had a tough time deciding between trying their queso or guacamole first, but I went with guacamole….
Oh, and scroll all the way to the bottom for the keto version!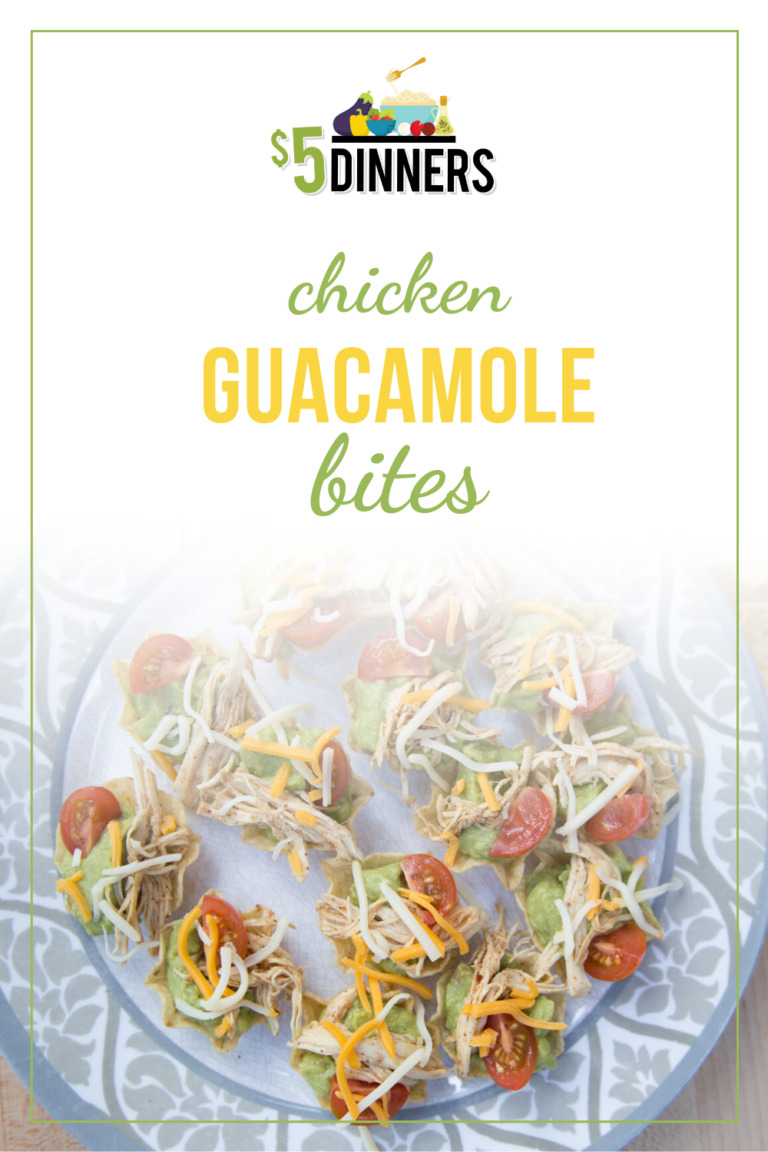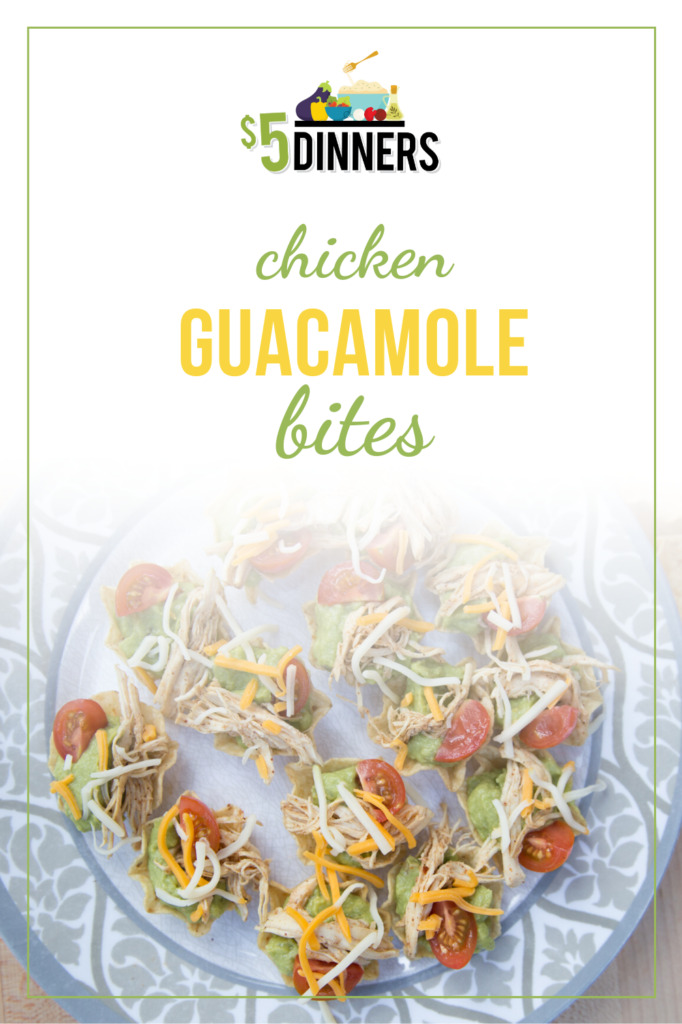 And landed one these perfect bite-sized appetizers.
A rounded chip, a hefty dollop of ¡Yo Quiero!™ Original Guacamole, a pinchful of shredded cheese, a bit of shredded chicken, and a tiny sliver of cherry tomato.
I say this is an appetizer, but it could totally double as a dinner.
We had this as a light dinner, and my boys gobbled them all up!
How to Make Chicken Guacamole Bites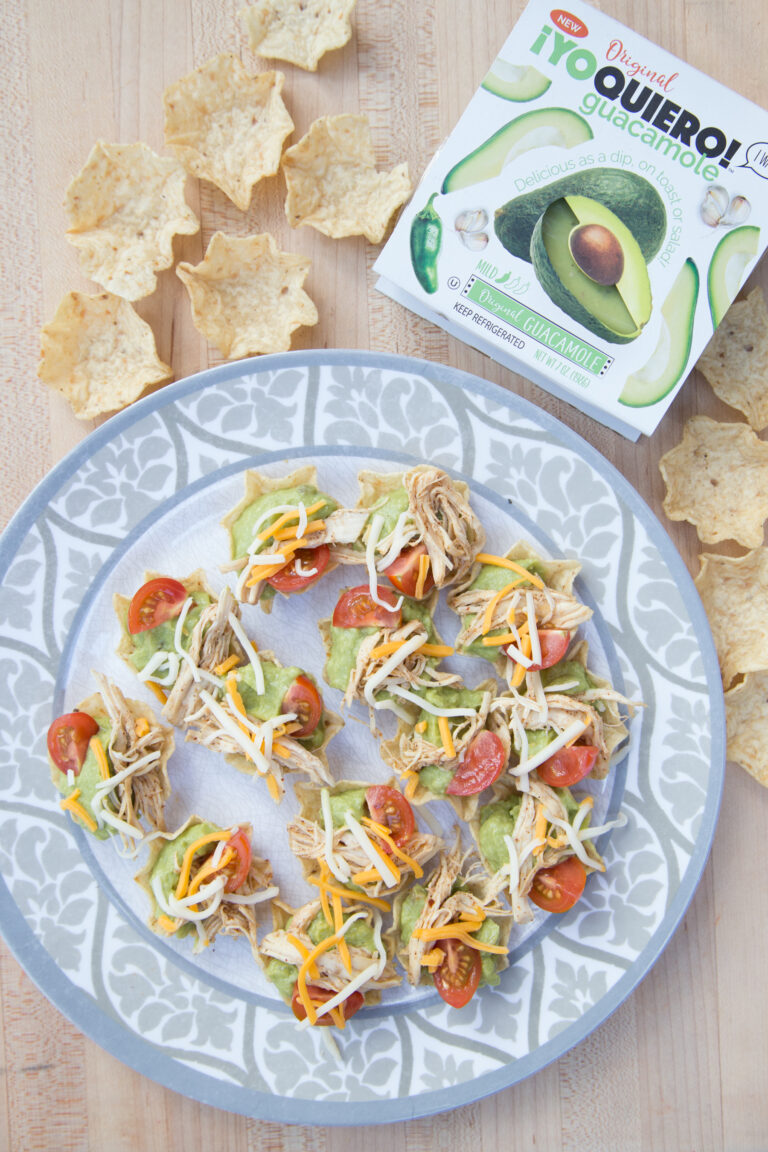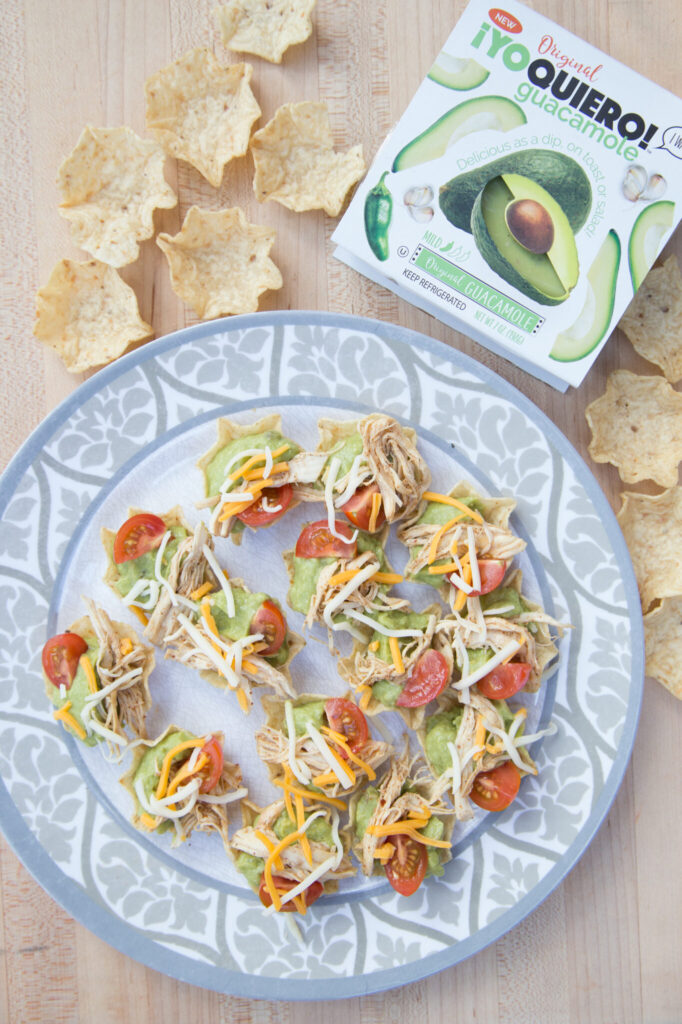 These bites and the recipe written below calls for shredded chicken.
Cooked, shredded chicken is one of those ingredients that I love to keep on hand in the freezer. I'll make a large batch of it in the slow cooker or Instant Pot, and then use it in different recipes.
For this meal, I made a big batch of chicken with taco seasoning, shredded it up, and used some for this meal and saved the rest for later.
You could do it in reverse too – make a batch and use in another meal and then save some for this recipe.
I've been 'doubling up' on shredded meats like this for many, many years and highly recommend for easy meal prep.
There is an important note about this recipe, if using the tortilla chips. You'll want to serve and eat these immediately, to keep the chips from softening. We devoured them, so it wasn't an issue. But if you were to make these and transport them to an party or potluck or something, you might end up with soggy chips. You could avoid that by placing the chicken and cheese on the bottom, or you could take the same set of ingredients and turn into nachos with guacamole dollops on top!
¡Yo Quiero!™ is BRINGING THE FLAVOR and FRESHNESS!
I used the Original Guacamole for the bites pictured above, but they also have snack cups (perfect individual portion size!) and other flavors in the meal size pack.
¡Yo Quiero!™ Guacamole Flavors include:
Original Guacamole
Chef Inspired Guacamole
Guacamole with Kale
Guacamole with Bacon (SWOON)
Spicy Guacamole
¡Yo Quiero!™ brings you the finest ingredients they can get their hands on, flavor galore, fewest additives and handy packaging— all wrapped up in a smile. 🙂 🙂 🙂
Their guacamole and salsas are Whole30, Paleo and Keto compliant too.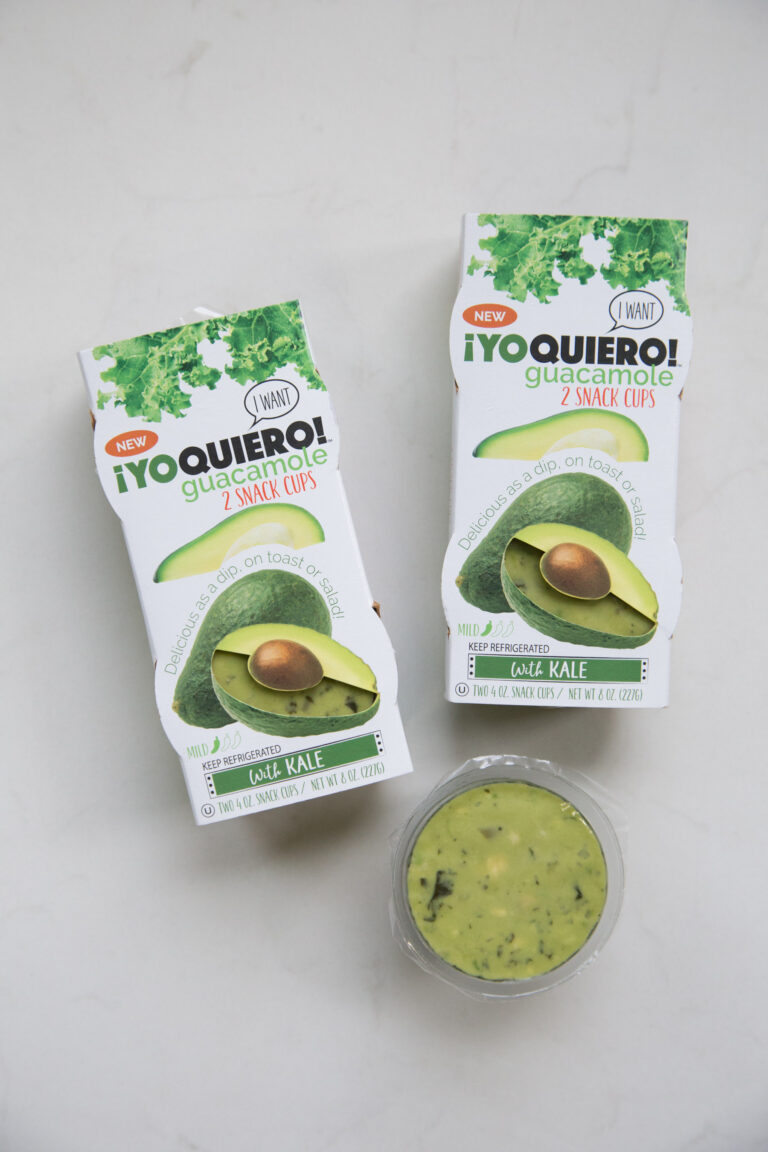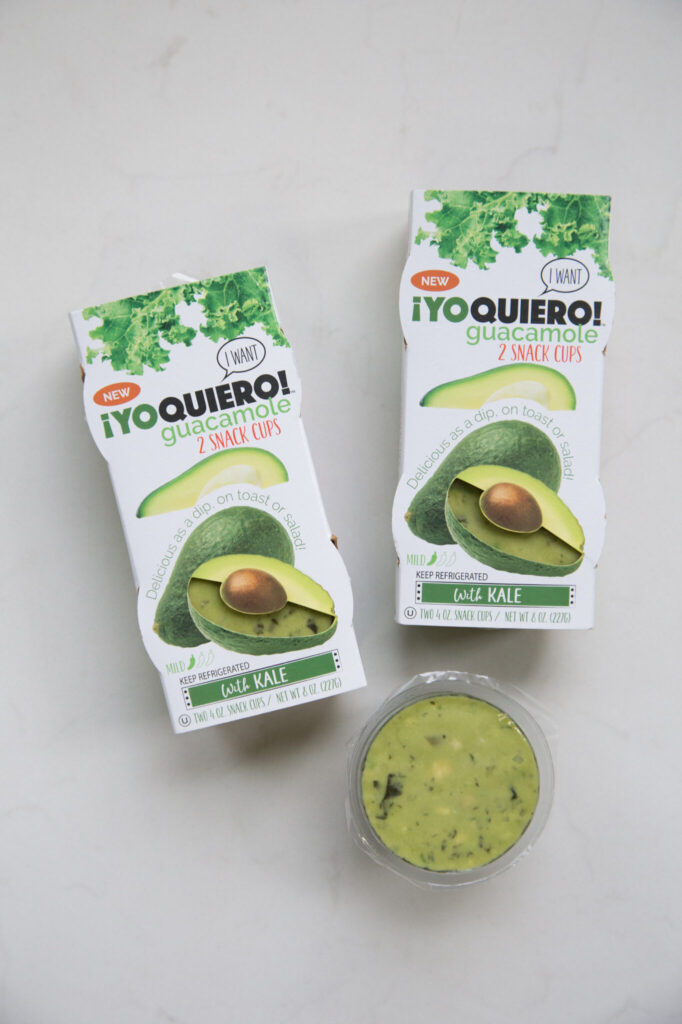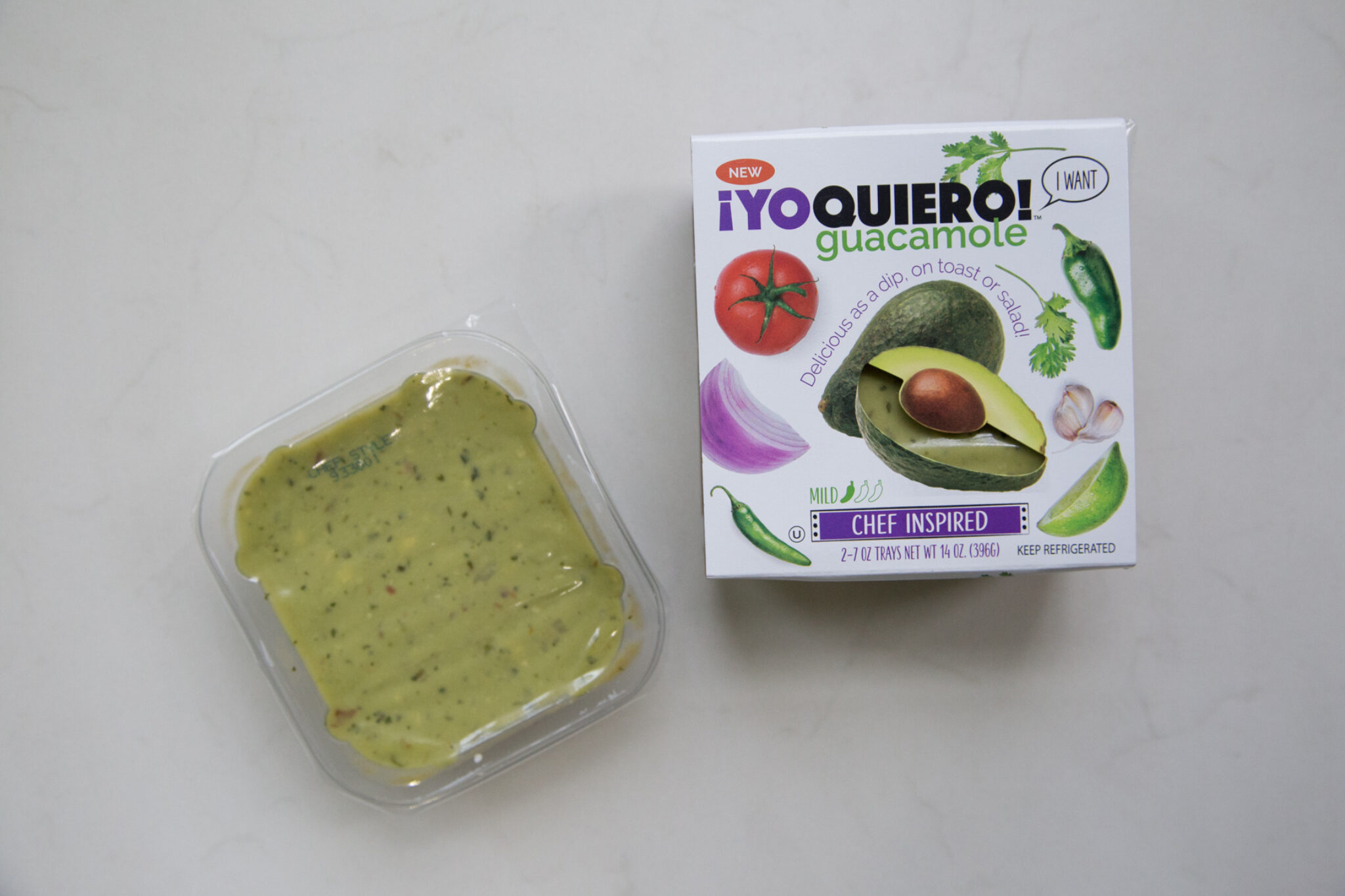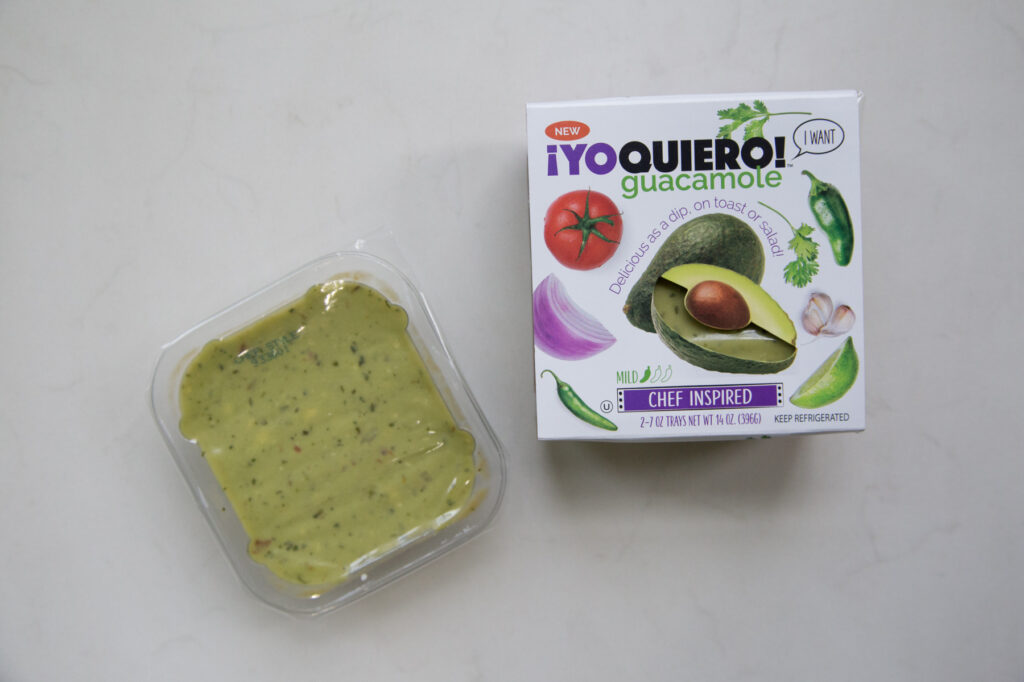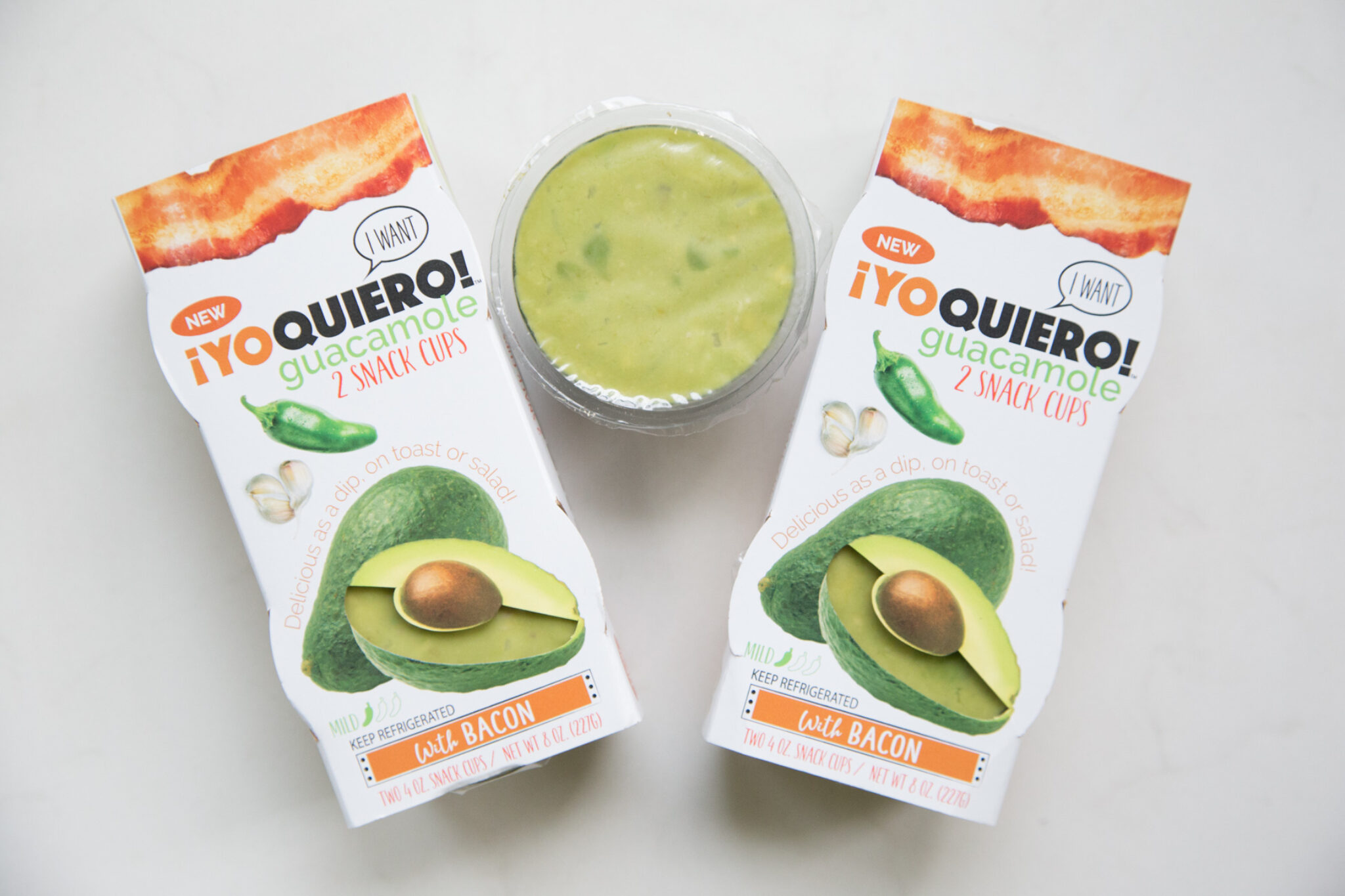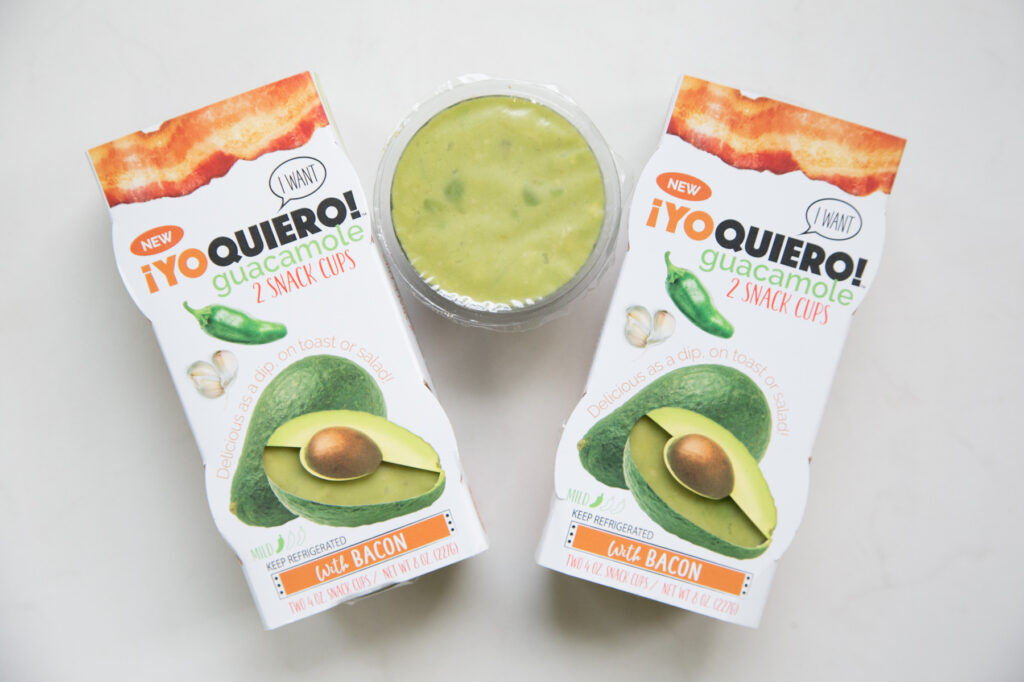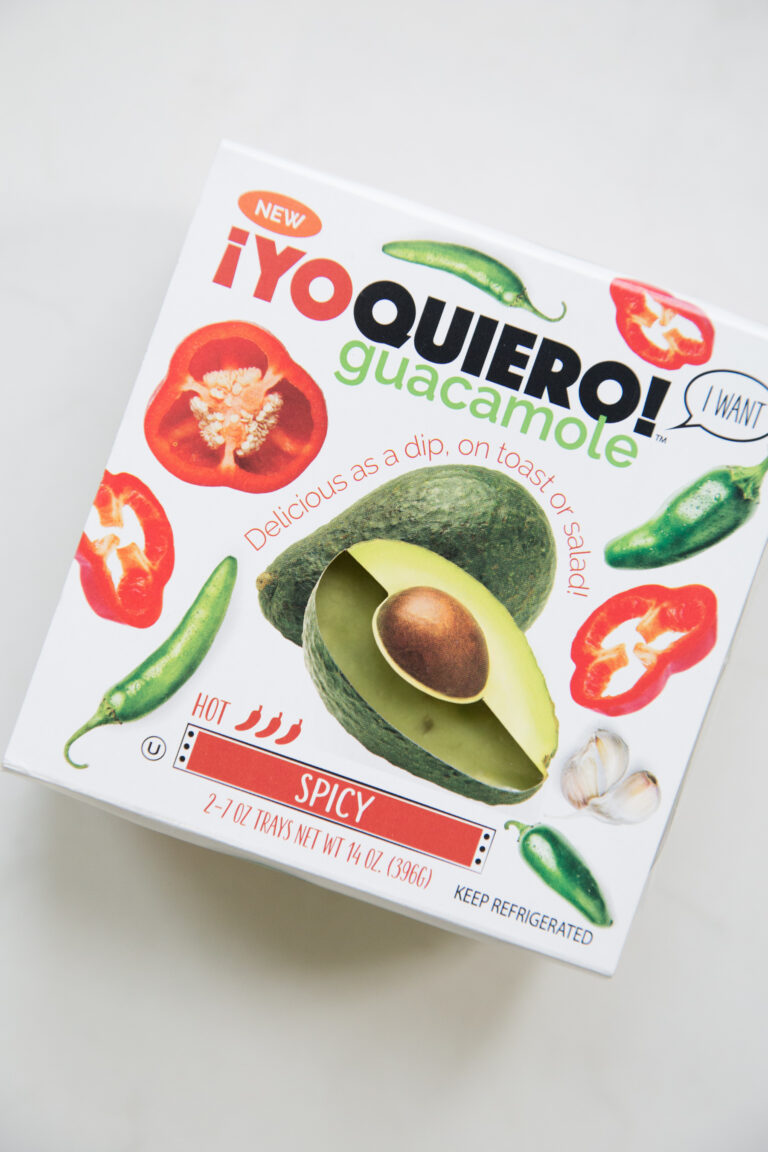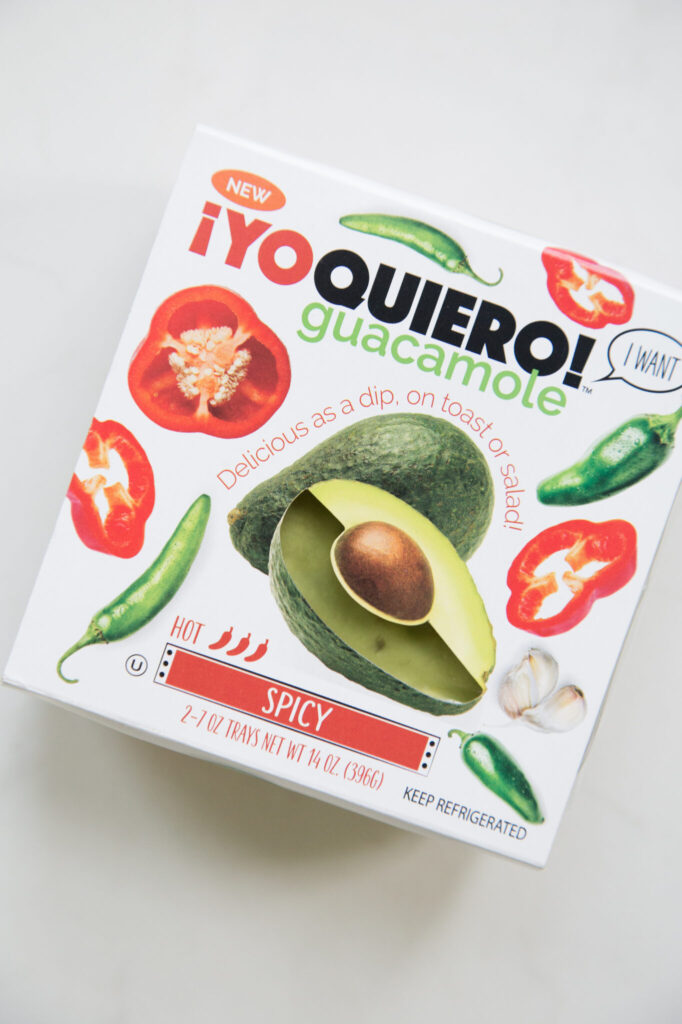 Where to Buy ¡Yo Quiero!™ Guacamole
Right now, ¡Yo Quiero!™ brand products – guacamole, queso, and salsa – are available at Randalls, Tom Thumb, and Albertsons across Texas.
Plus a few other locations in PA, NY, CA and LA.
And yes, they should be available in more stores soon 🙂
You can check their store locator here.
And now for the recipe…
I say this is an appetizer, but it could totally double as a dinner. 
Ingredients
1

bag

Scoops or rounded tortilla chips

7

oz.

pack Yo Quiero original guacamole

1/4

cup

shredded cheddar cheese

1

cup

shredded taco chicken meat

8

cherry tomatoes

quartered
Instructions
If needed, cook 2 boneless, skinless chicken breasts in the slow cooker with 3 Tbsp taco seasoning, on low for 8 hours. Shred and strain from juices. Use in this recipe, and save leftovers to repurpose later.

Place the tortilla chips onto serving platter or plate.

Add dollop of Yo Quiero original guacamole into each chip. (Note: if you don't plan on serving immediately, add chicken and cheese first, then the guacamole to prevent chips from softening.)

Add pinchful of shredded chicken and shredded cheddar cheese.

Add a slice of cherry tomato. Serve immediately!
(Keep scrolling – the keto version is below!)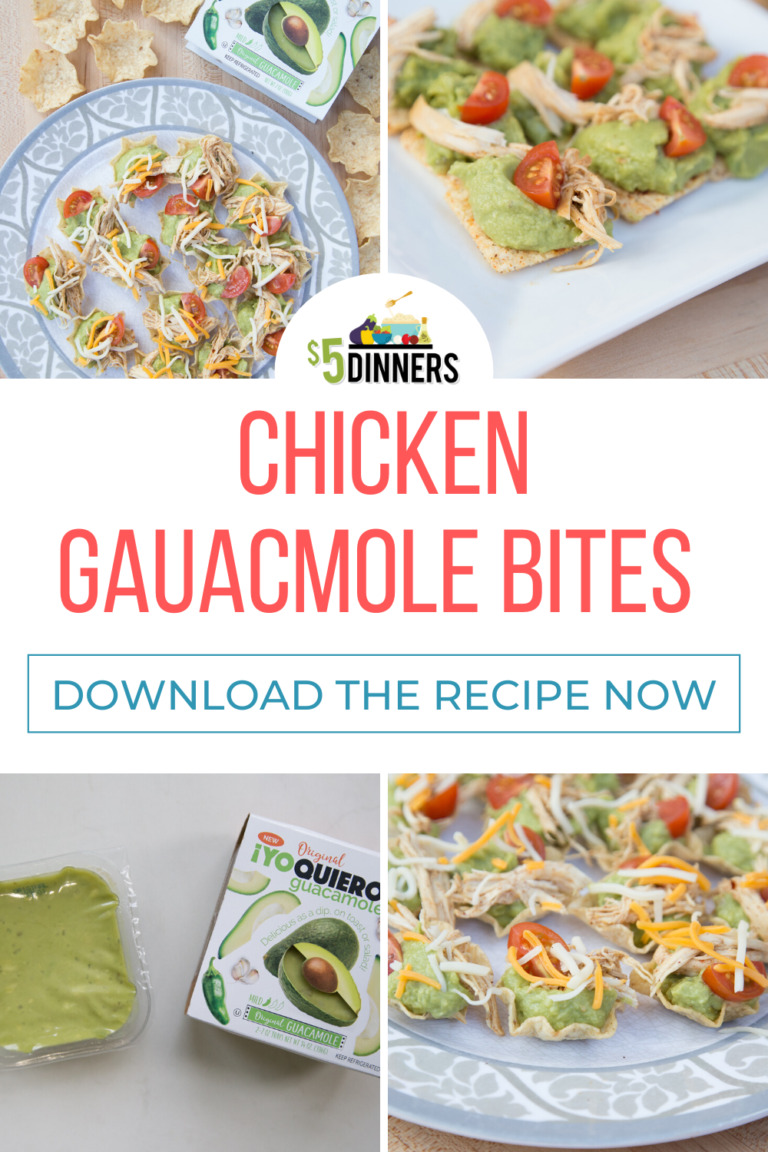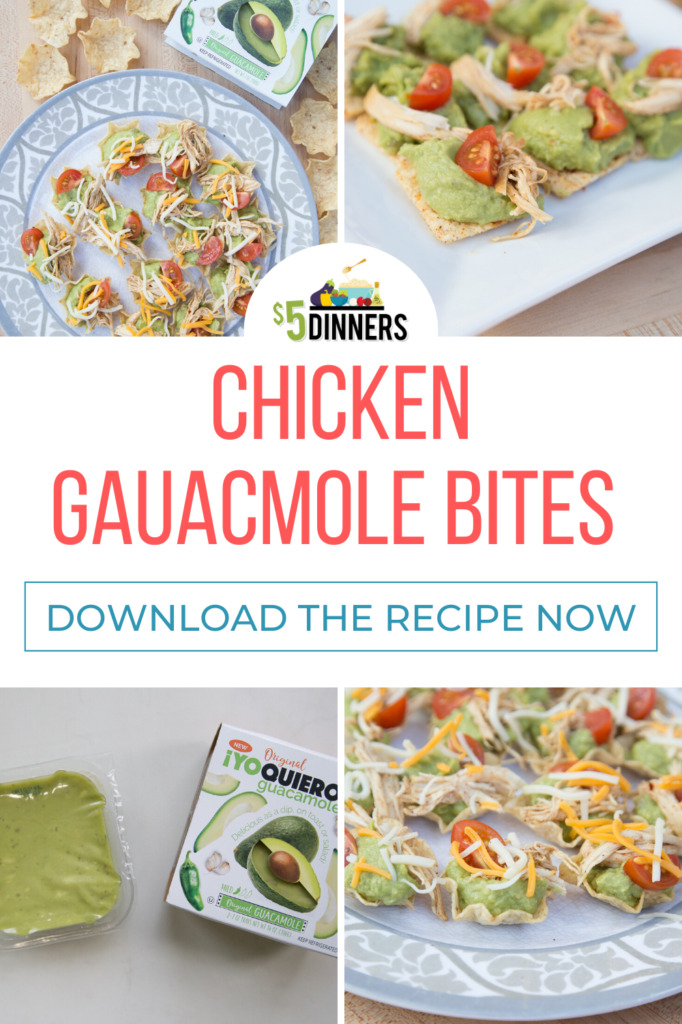 Keto Chicken Guacamole Bites
This appetizer is super easy to convert to a keto recipe. You just use cheese crisps in place of the tortilla chips.
I prefer the Pepper Jack cheese crisps, for an extra pop of flavor and spice.
They are a perfect complement to the ¡Yo Quiero!™ guacamole!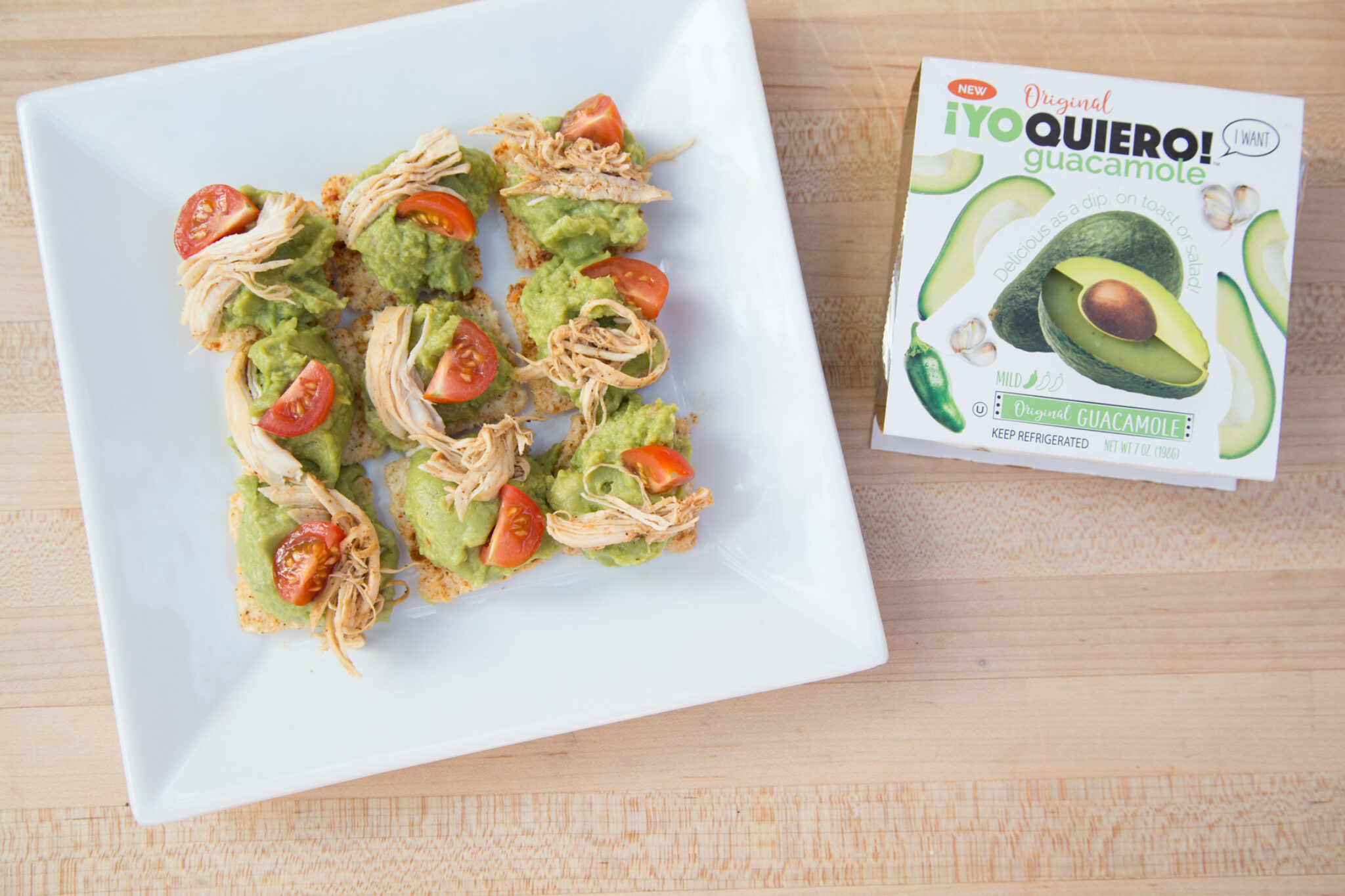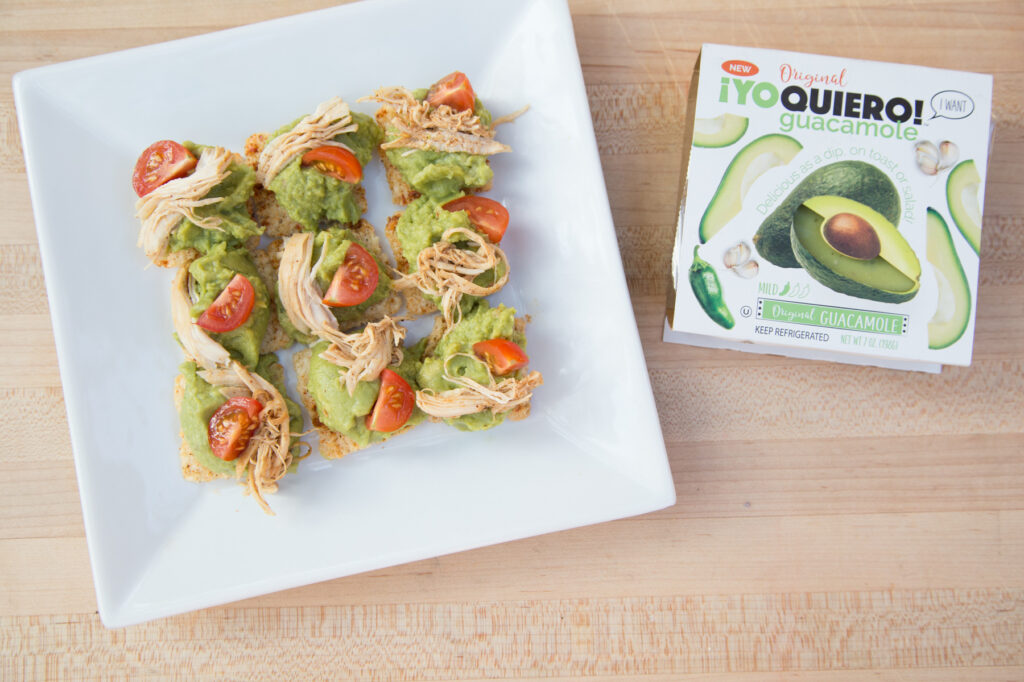 Look closely, under that amazing guacamole and you'll see the cheese crisps.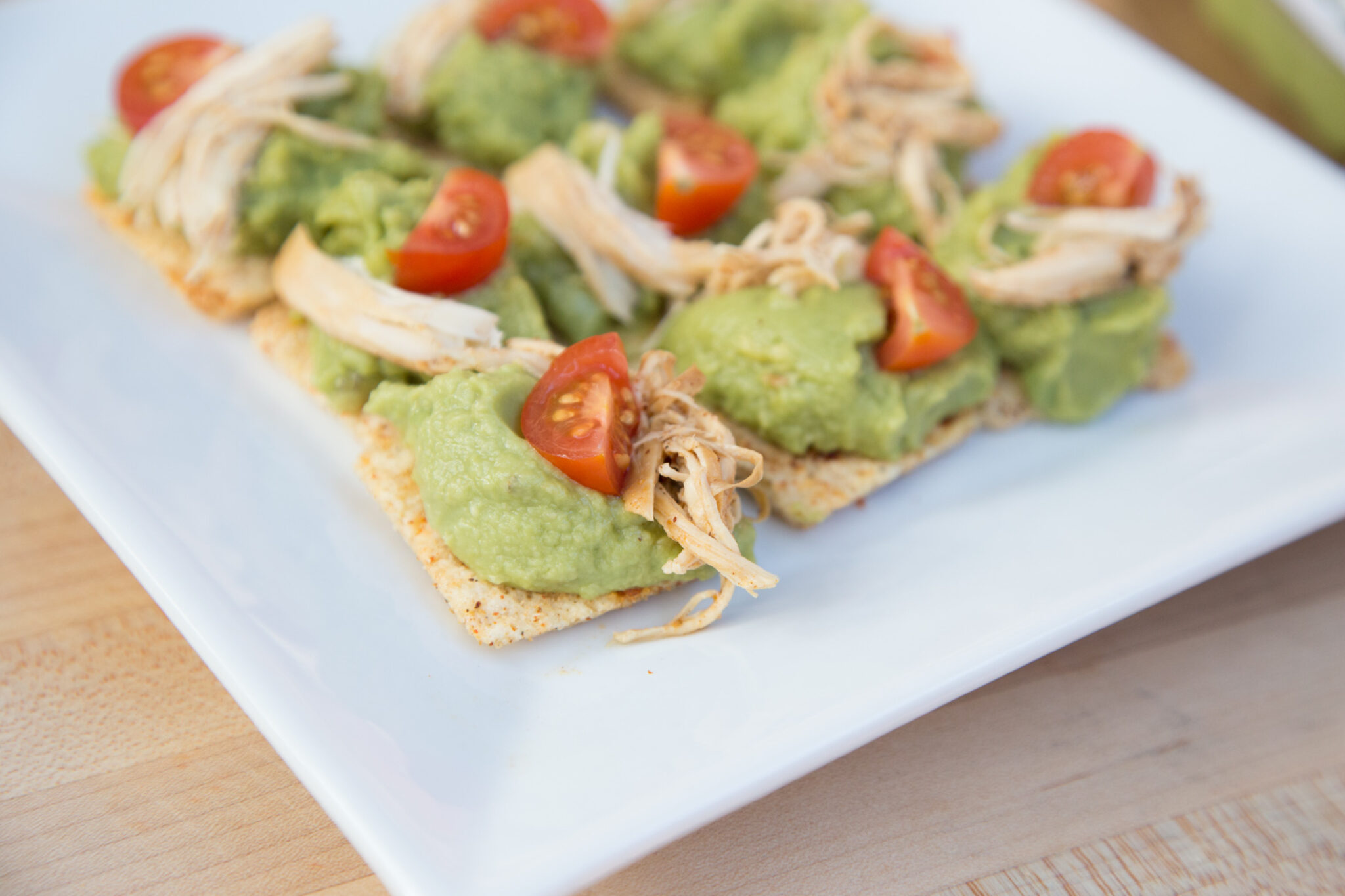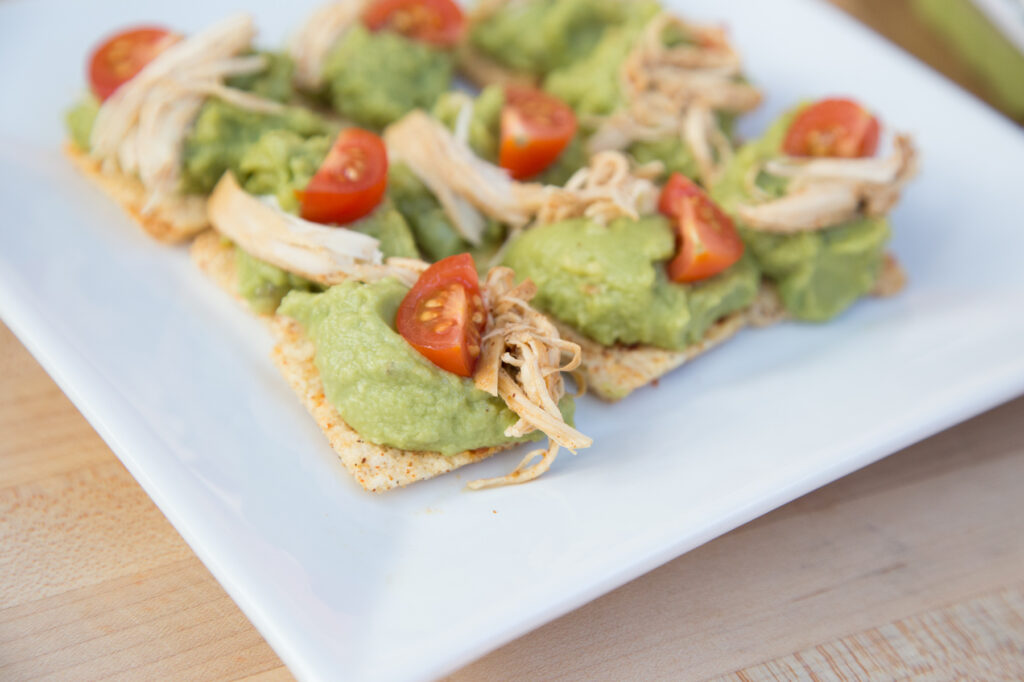 Ahhhhhhh – so much delicious!!!
Go ahead, reach through the screen and have a bite! (IF ONLY!!!)
And get yourself some ¡Yo Quiero!™ guacamole to enjoy!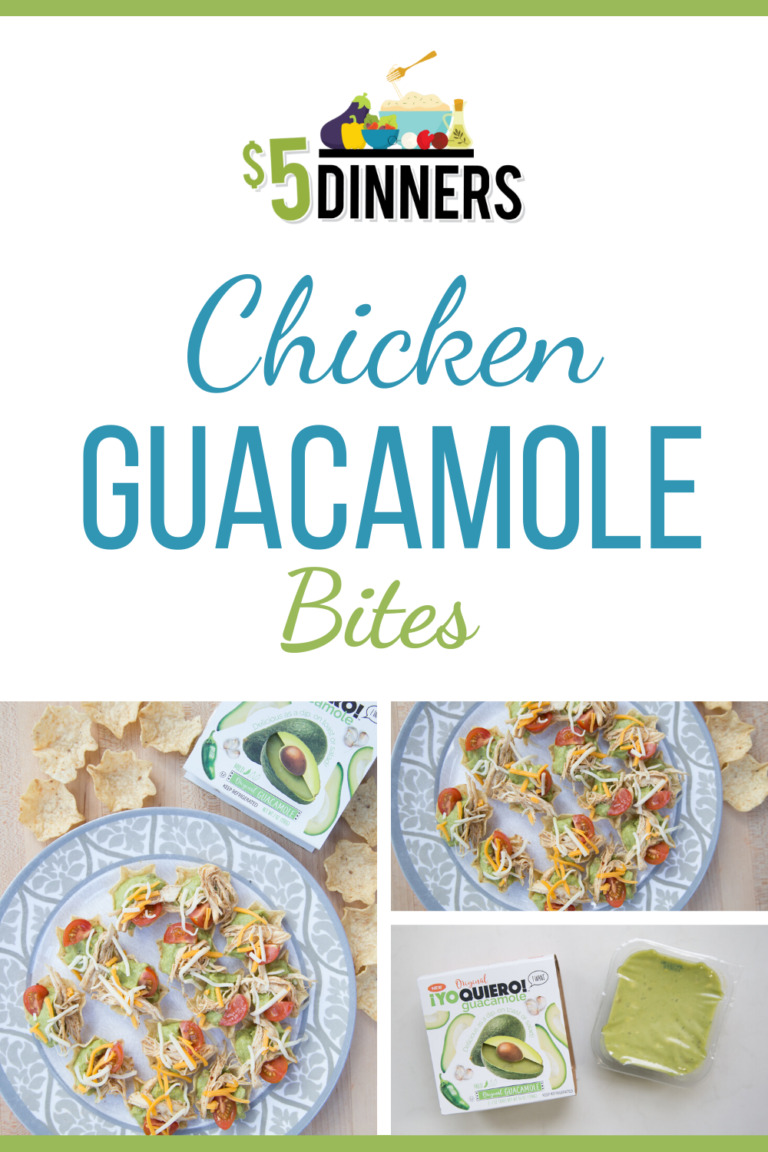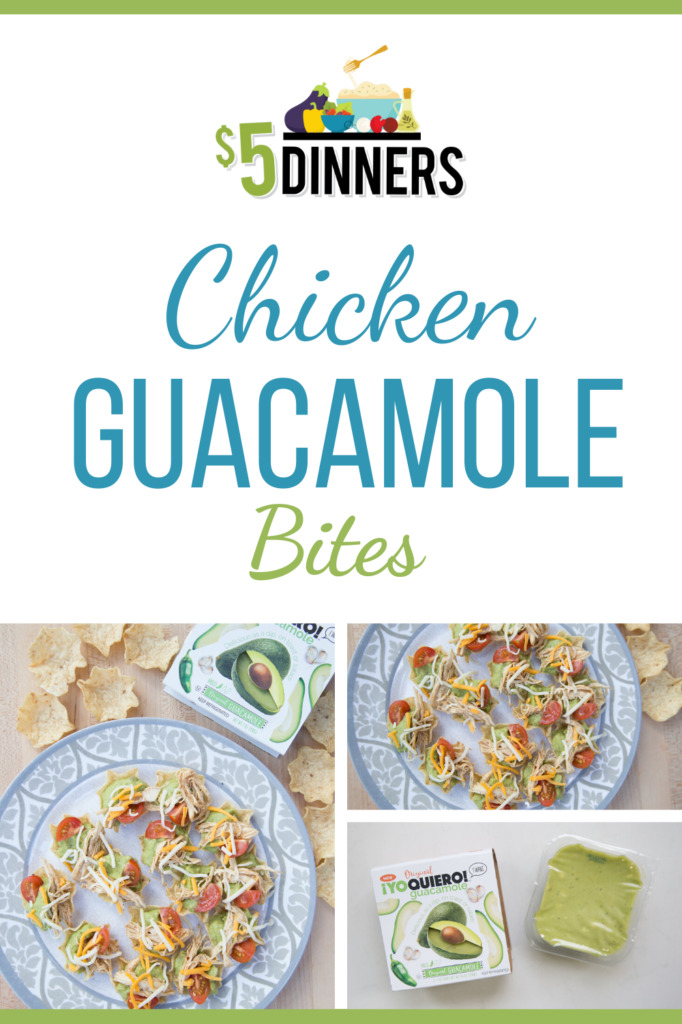 Disclaimer: $5 Dinners has partnered with ¡Yo Quiero!™ brands to bring you amazing recipes and flavors, using their guacamole, queso, and salsas. Recipe and opinions are my own.
This recipe is featured on Meal Plan Monday #200.