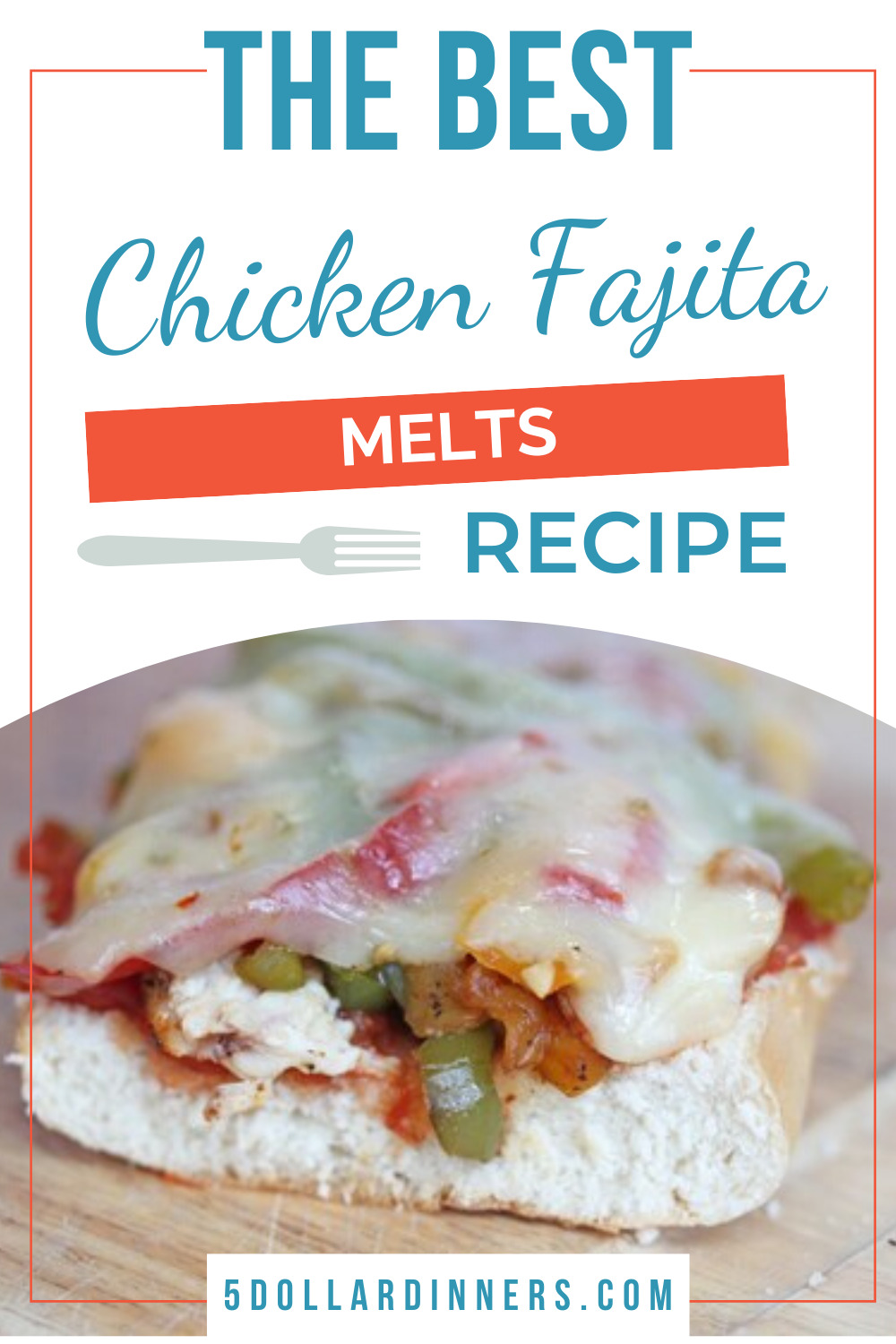 The final recipe from this month's pantry challenge. This is a new one to me. Maybe not to you.
In the freezer I found chicken breasts, peppers and onion blend, loaf of reduced priced bread, slices of pepper jack cheese. And the pantry did make a contribution to the meal…some jarred salsa!
Once I had it all out on the counter, it occurred to me that I bought some fajita seasoning at Penzey's Spices…so it was a no brainer!
Make a melt…with grilled chicken strips, topped with sauteed peppers, some melted cheese on top.
And since I had not purchased any of these items in the very recent past, it really did feel like this meal didn't cost anything. (Even though it did. On other weeks.)
That's the beauty of coming up with meals from the pantry and freezer!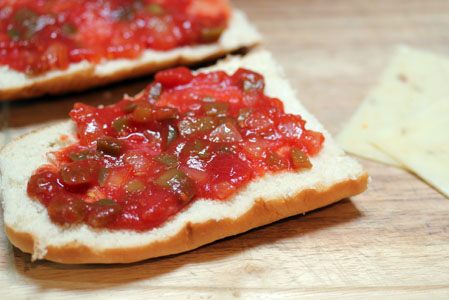 Cut bread to the size sandwich that you want. Add salsa.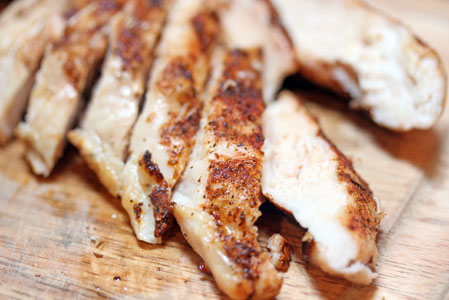 Slice up the grilled chicken. Or use batch grilled chicken.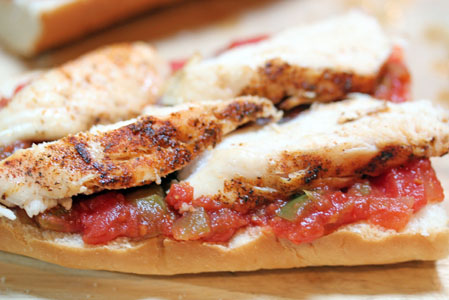 Lay a couple strips of grilled chicken over the salsa.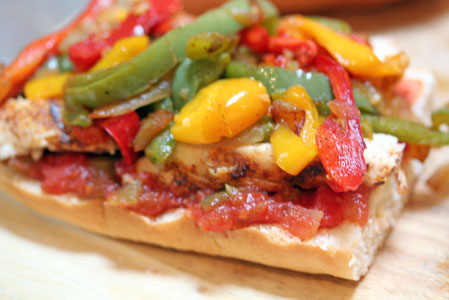 Top with sauteed veggies. Then cheese. Melt in microwave or under broiler. Serve.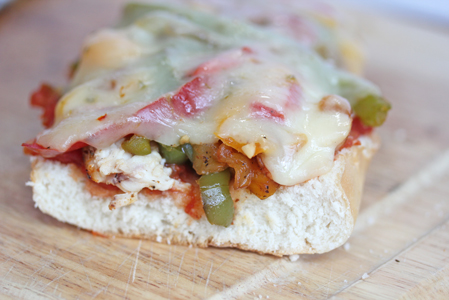 A lovely "no cost" dinner! 😉
I know fajitas are supposed to be in tortillas, but trust me on this one!
Ingredients
1

loaf French bread, sliced in half

2

chicken breasts, grilled

1

tsp

fajita seasoning

for the chicken

12

oz

bag frozen peppers and onion blend

1

tsp

fajita seasoning

for the veggies

1/4

cup

salsa

4

slices

Pepper Jack cheese, or Cheddar

Fresh fruit
Instructions
Slice the bread open lengthwise and then cut into sandwich size.

Season the chicken breasts with the fajita seasoning (or homemade taco seasoning) and grill on both sides until cooked through. Let cool slightly, then slice into thin strips. (Save a step: use up your batch cooked grilled chicken slices.)

Saute the frozen peppers and onions with some fajita seasoning for about 3-5 minutes, or until the water has cooked off.

To assemble, spread the salsa on the bottom of the bread. Add the grilled chicken slices, then the sauteed peppers and onion, then the cheese slice.

Microwave or put under the broiler to melt the cheese.

Serve Chicken Fajita Melts with fresh fruit.