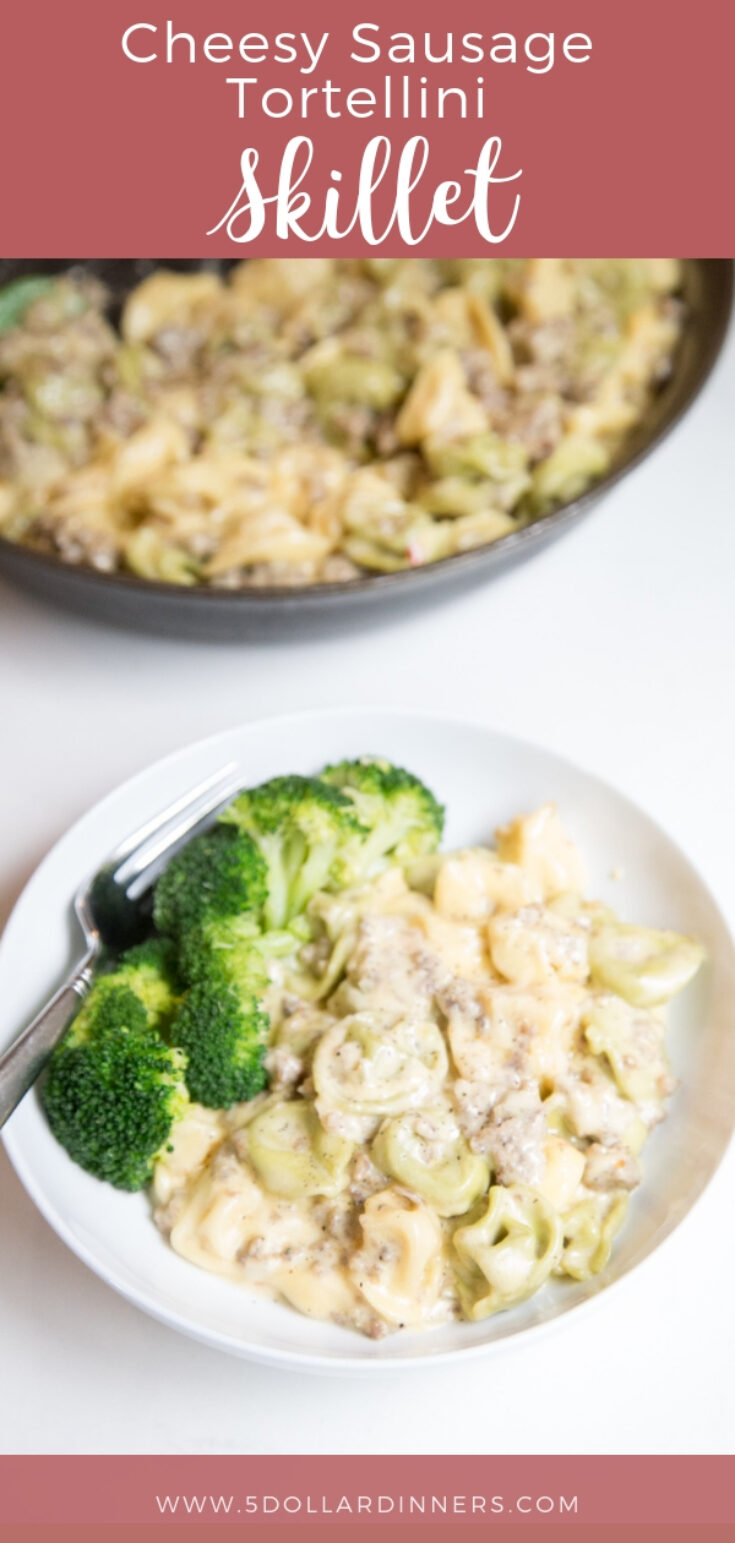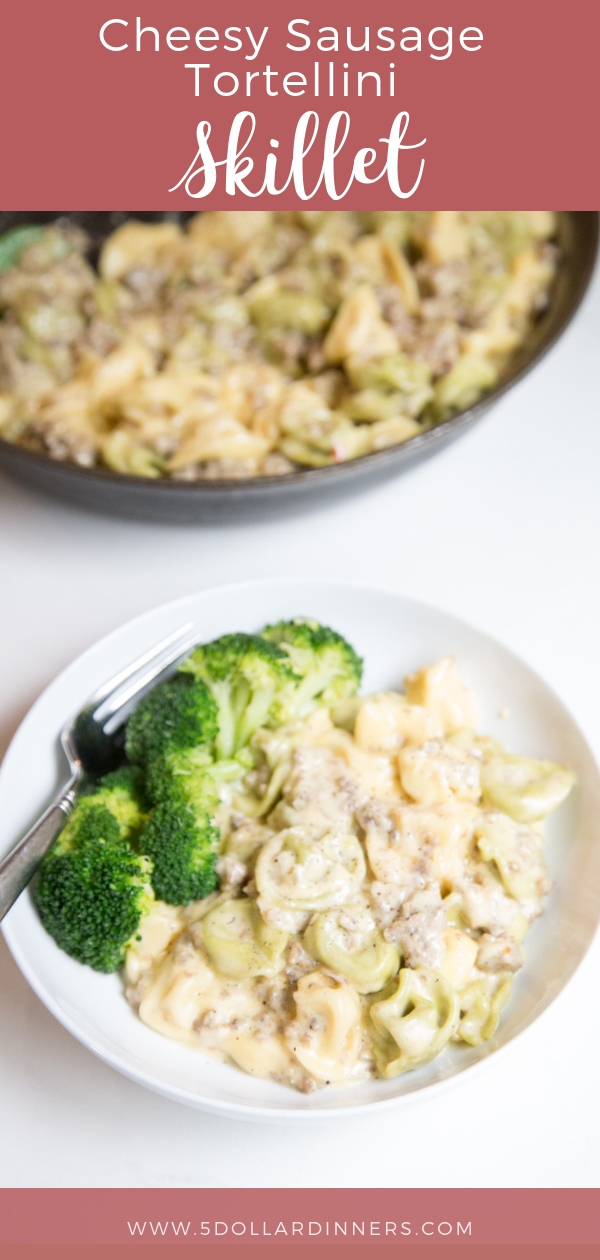 Is it inappropriate to just start eating right out of the skillet?
Please tell me no.
Because I might have done this…
I was prepping this amazing tortellini meal and realized I'd forgotten to start the broccoli. This is a skillet dinner and is super quick to prepare, and in my haste and getting it going, it dawned on my that the broccoli wasn't cooking yet.
So I removed the skillet from the stove onto the countertop, to let it cool down some before serving it. (And also, because the cheesy-cream sauce thickens a little as it cools too.)
I started the broccoli and was kinda just standing their waiting…
And took a bite.
And then another bite.
And then another.
And thought, I should just make my bowl now.
And then another……
You see where this is going.
I probably ate about half of bowl's worth straight outta the skillet.
Because PASTA AND CHEESE.
This meal is one of those "simple ingredients" that result in MONSTER flavor!
Hope you enjoy it as much as I did…and yes, I do believe it's totally appropriate to eat your portion's worth right out of the skillet. 😛
Ingredients
1

lb.

ground Italian sausage

2

Tbsp

minced onion

1 tsp garlic powder

3

cups

chicken broth

20 oz. box fresh or frozen tortellini

Salt and pepper

2

cups

heavy cream

1

cup

shredded white cheddar cheese

1

cup

shredded mild cheddar cheese

Side dish: veggies
Instructions
In a large skillet, brown the ground Italian sausage with the minced onion and garlic powder. Drain and return to the skillet.

Stir in the chicken broth and tortellini, and bring to bubbling.Cover and cook about 7 minutes, or until tortellini is swollen and cooked.

Then stir in the heavy cream and sprinkle the cheese over the top. Cook over low heat another few minutes, until cheese is melted and sauce begins to thicken. Season with salt and pepper to taste.

Prepare veggies.

Serve Cheesy Sausage & Tortellini Skillet with veggies.