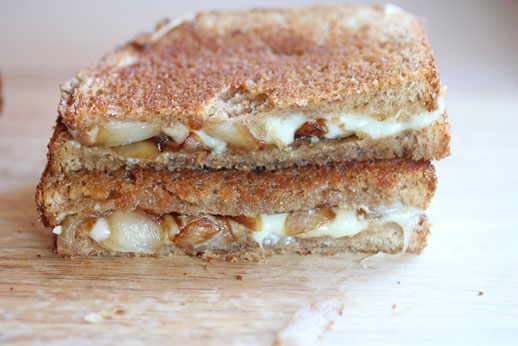 While it's difficult to say what my favorite soup is…because I love soup. All kinds of soups. But at the top of the list is French Onion Soup. With a thick-ole slice of bread and topped with Swiss cheese. Nom.
I didn't realize this would happen when I was making this sandwich, but turns out…it tastes just like French Onion Soup. Just less drippy 🙂
I don't eat a lot of cheese, or dairy for that matter. Except when I'm pregnant. I listen very closely to my body and it's cravings…and there are certain times that I just c.r.a.v.e cheese. Any and all kinds of varieties, typically in sliced form. I'm sure it's because baby is having a little growth spurt and my body knows it needs extra calcium. So I listen, and I oblige.
A few weeks ago, I was craving cheese and decided to step it up by adding some caramelized onions. And a little Parmesan too.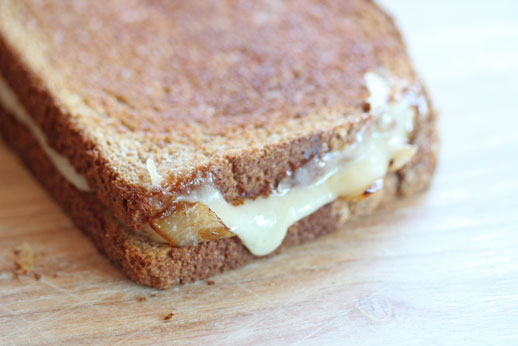 This melty, gooey, delicious-ness hit. the. craving. on the head!