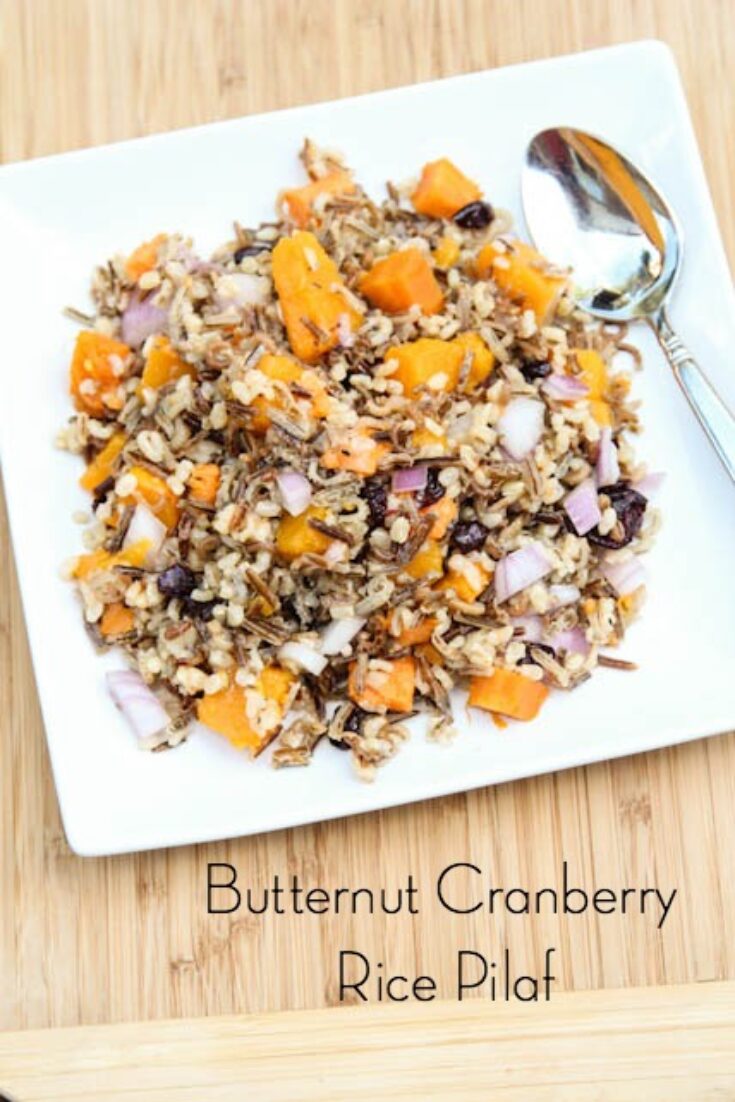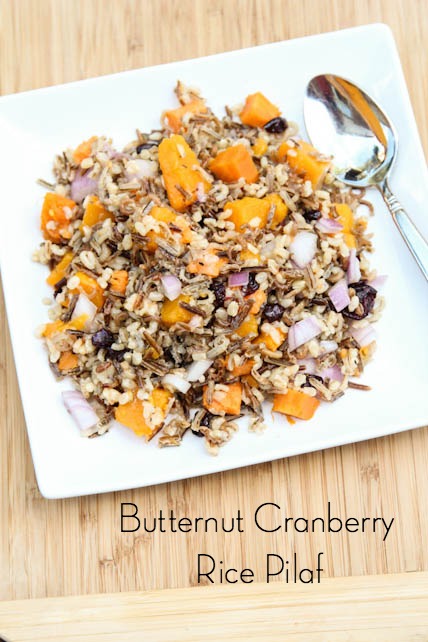 All the flavors of fall in a dinner dish.
That's this rice pilaf!
When making this, I used 1/2 cup of wild rice because I have some in the pantry and I'm trying to use it up! You could use all brown rice or even all wild rice if you have some. Wild rice is expensive, which is why I try to use it sparingly and stretch it out!
This pilaf has roasted butternut squash, roasted sweet potatoes…along with sweet cranberries and a bite from the red onion. Topped off with a tangy vinaigrette dressing…mmm.mmm.mmm!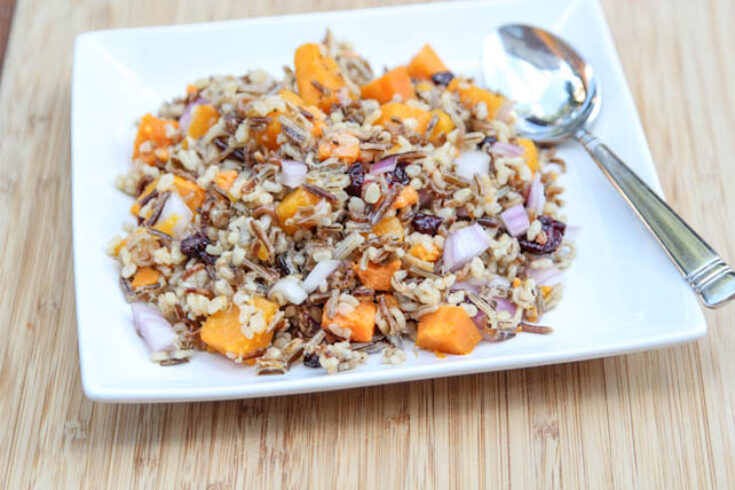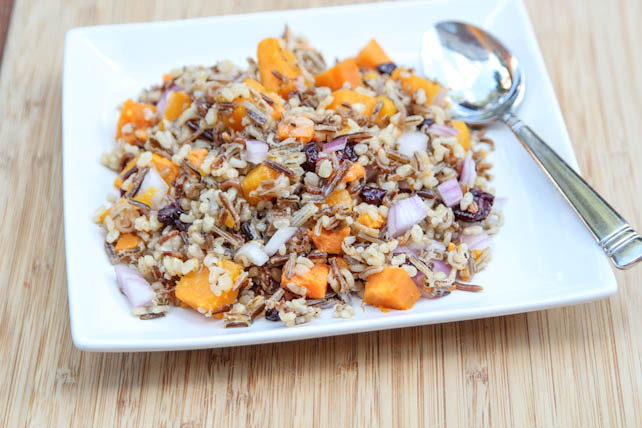 I prefer to roast butternut squash from scratch, but you could save yourself from cutting up the squash if you purchase the already cubed butternut squash from the freezer. BUT…since fresh butternut squash will be ridiculously cheap in the coming months, I prefer to spend less and cut them up myself!
Here's the recipe for ya…enjoy!
All the best flavors in one dish!
Ingredients
1

small

butternut squash

2

sweet potatoes

1

cup

brown rice

1/2

cup

wild rice

1/2

cup

dried cranberries

1

tsp

cinnamon

1/2

tsp

ground ginger

Tangy vinaigrette dressing

1

small

red onion, chopped
Instructions
Preheat oven to 400 F. Add 1/4 inch of water to a 9x13 inch glass baking dish.

Slice the top off the butternut squash, then cut it in half, lengthwise. Place the 2 pieces, flesh side up in the baking dish. Roast for 1 hour, or until flesh is soft all the way through. Cut into bite size pieces.

Cook the rice, as directed. I mixed the brown rice and wild rice together in my rice cooker with 3 1/4 cups of water.

Cook the 2 sweet potatoes (with a slit) in the microwave for 5-6 minutes, or until soft. Cut them up into small bite size squares.

Once everything is cooked and cubed, combine the rice, butternut squash cubes, sweet potato cubes, and cranberries in a large mixing bowl. Add in the cinnamon and ground ginger. Then add dressing, to taste.

Serve Butternut Cranberry Rice Pilaf with red onion garnish.

To Freeze: Before adding the red onions, add the cooled rice pilaf into a plastic container or freezer baggie.

To Thaw and Reheat: Thaw in the refrigerator overnight. Add to a saucepan with about 3/4 cups of water and cook over medium low heat, tossing often until heated through. Add red onions before serving.
Follow $5 Dinners' board 31 Days of Freezer Cooking Recipes on Pinterest.