This made for a perfect after church meal. Quick and easy…well, only if you bake the potatoes before you leave for church! Leftovers tonight.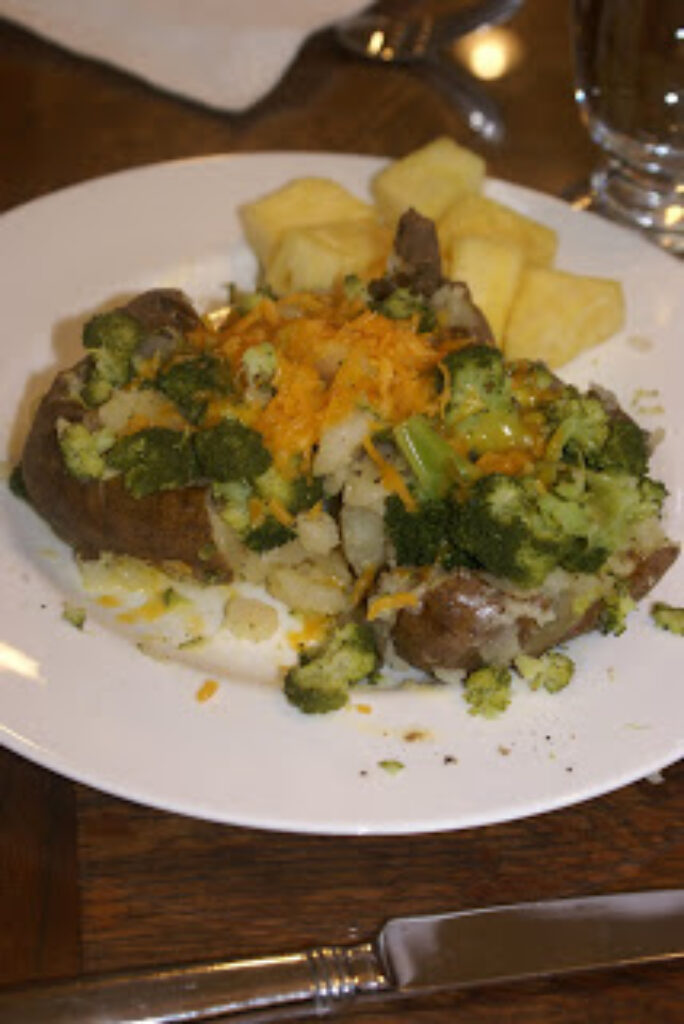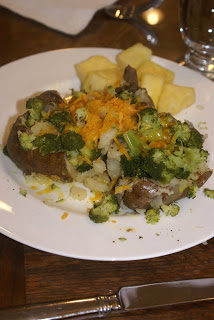 Ingredients
6-8

medium

white potatoes ($.75) Potatoes are cheap everywhere right now!

2-4 T butter ($.35)

Salt and pepper, to taste

2 heads of broccoli ($1)

2

cups

cheese ($1.22) There is a Shortcuts.com coupon for Kroger shredded cheese.

1/2 pineapple ($1) On sale this week at Kroger.
Instructions
Pierce potatoes. Bake in baking dish for 1 hour at 350. Remove from oven and let cool.

Steam broccoli for 3-5 minutes in steamer.

Open up potatoes and mash. Add butter and salt and pepper. Top with broccoli and then cheese. Assemble quickly so cheese will melt over broccoli. If necessary, microwave to melt cheese. Serve with sour cream or ketchup or other favorite potato toppings.

Serve with fresh pineapple.
Cost $4.32