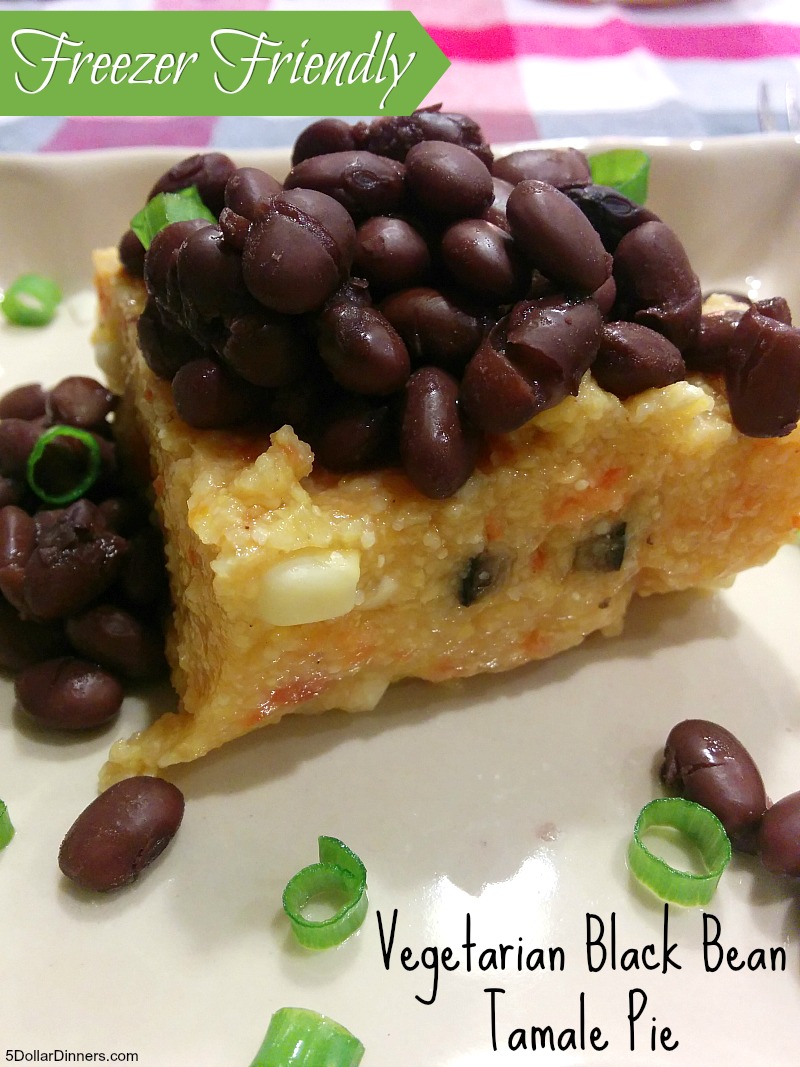 A Mexican New Year's food tradition is tamales. These are made of corn flour and are wrapped and steamed in a corn husk. They are very pretty and have a wide variety of flavors that can take you from breakfast to dinner.
I enjoy tamales as long as someone else makes them. They take up a lot of space to store and cook, are challenging to reheat in large quantities, and require time to cook that I rarely have in my house.
In my kitchen, the next best thing is a tamale pie. I generally double this recipe as it freezes well, especially without the beans on top. (Beans do freeze, but plastic wrap can stick to the top of the cornmeal layer, sealing in air.) Topping options range from avocados to sour cream. And while it's a complete meal itself, I like to serve a salad on the side for the color contrast and something cooler for the tongue.
If you need a gluten-free recipe, then this recipe is easy to do! Just make sure the cornmeal you use says GF on the package! I also prefer the stone-ground cornmeal that uses the entire grain because this offers more fiber and is more filling.
The next best thing to homemade tamales is this tamale pie!
Ingredients
16

oz.

jar red salsa

2

cups

water

1

cup

cornmeal

1/2

cup

corn

1/2

cup

black olives, sliced

15

oz.

can black beans

rinsed, drained, and warmed

salt to taste

green onions

optional garnish

shredded cheese

optional garnish
Instructions
Combine salsa, water, and salt in a medium saucepan and bring to a boil.

Whisk in cornmeal, return to a boil, and reduce heat to low.

Stir regularly to prevent lumps. Once thickened, about 10 minutes, turn off burner.

Stir in corn and olives.

Pour mixture into a 9 x 9 pan and spread evenly.

Top with beans, green onions and/or cheese.

Enjoy with a splash of hot sauce.