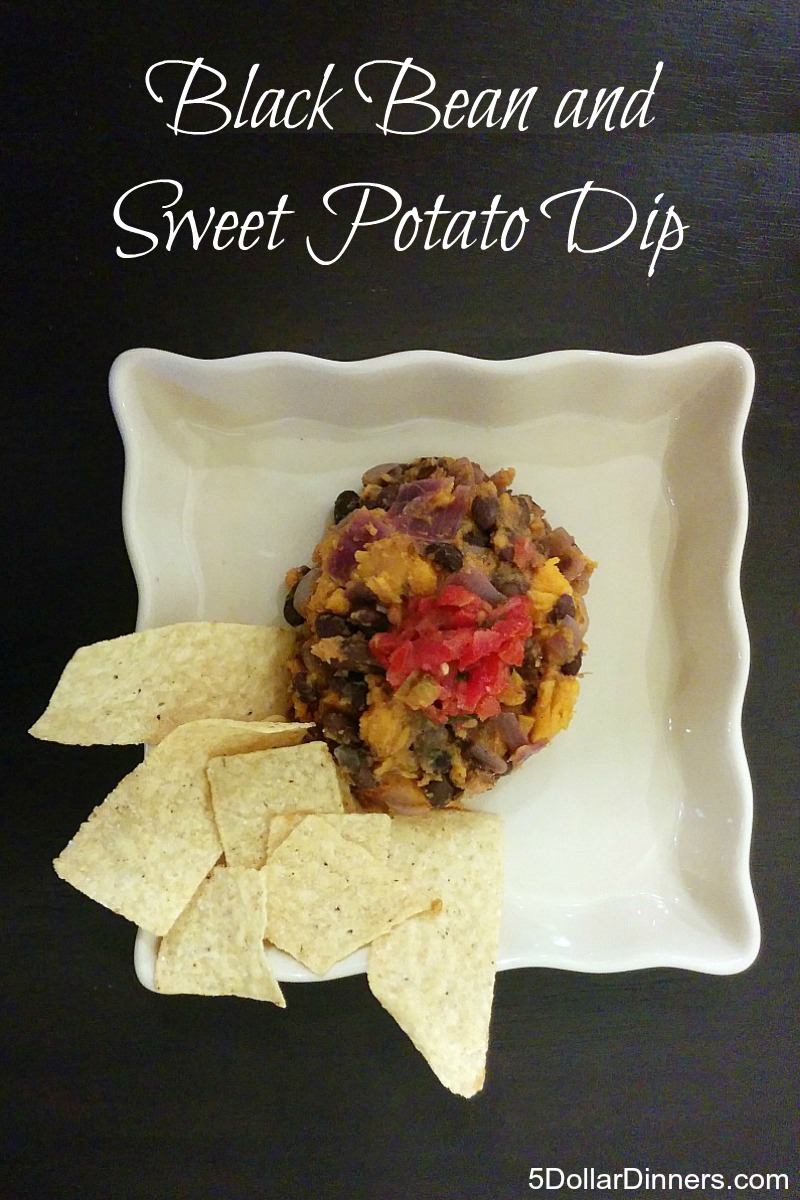 We're coming up on the spring time of the year when sweet potatoes go on sale for a short window of time, dredging up memories of autumn that have been all but covered by mounds of snow. And these same awesome sweet potatoes remind us that the beauty of spring is here to revive us again.
Therefore, it seemed appropriate to use baked sweet potatoes in an enchilada-inspired dip. Precooked potatoes make this dish come together quickly. If you don't have baked sweet potatoes, you can micro-bake them in a glass dish in about the same length of time it takes to soften the onions.
Avocados would have looked and tasted good on it, but they weren't on sale this week, and we've finished the freezer stash. So we had plain salsa. But Plain Jane was still really good.
One thing I love about this recipe is that it's gluten-free if you serve it on rice or gluten-free tortillas. And because of the vegetable and protein in the dip, it's also a one-pot meal, making this recipe valuable in my house.
So when you see the price of sweet potatoes go down in your area, I hope you remember this recipe.
And I hope you have avocados in the freezer.
This is the most scrumptious dip!
Ingredients
2

leftover sweet potatoes, baked

1

Tbsp

oil

1

small

onion, diced

1

15 oz. can black beans

(about 1 1/2 cups)

2

cloves garlic, minced

3

Tbsp

lemon juice

2

Tbsp

tomato paste

2

Tbsp

vegetable broth or water

1

tsp

salt

1

tsp

cumin

1/2

tsp

chili powder
Instructions
Cut sweet potatoes in half and cut a grid in the flesh, then scoop it out. (Note: Some of the pieces will get mashed, some will stay cubed.)

Saute onion in oil over medium-high heat until translucent.

Stir in beans and sweet potatoes and heatthrough.

Meanwhile, combine remaining ingredients in a bowl or jar.

Pour sauce on bean and sweet potato mixture and stir until combined. Mash a few beans or sweet potatoes along the way if you like.

Enjoy with chips, on a tortilla, or over hot rice!