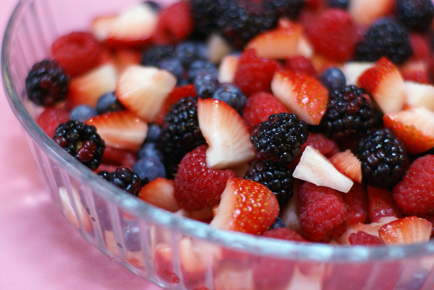 So my friend Christan and I have been trying to get our families together for dinner…oh, for about 2 months now!  And it finally happened just before Thanksgiving!
She made Stack-E-Up-Es…and I brought this.
Christan's family has been transitioning to the Nourishing Traditions lifestyle, so I *tried* to make as healthy as a dessert as I could!  This Quadruple Berry Pudding Cake has no refined sugar, no white flour, no gluten, no dairy, no soy, but it does have eggs. It's the best I can do!
And the other best part…berries were on sale for $2/pack last week when I made this…so it's as cheap of a healthy dessert as I could come up with too!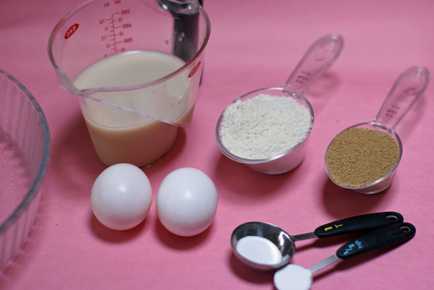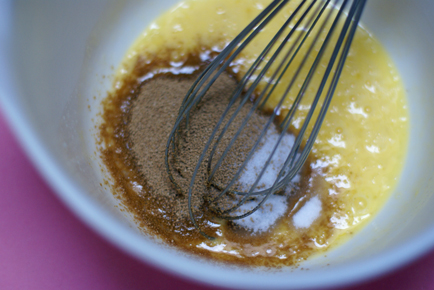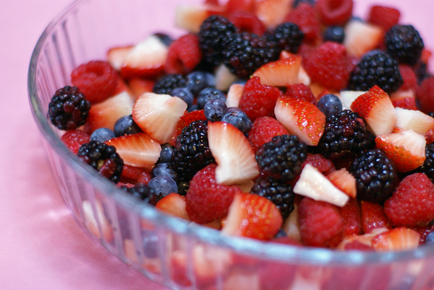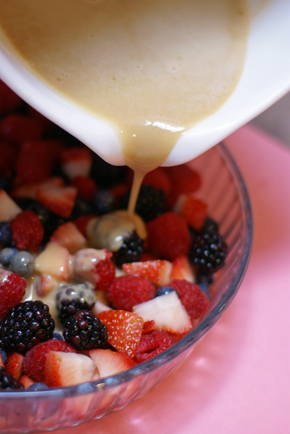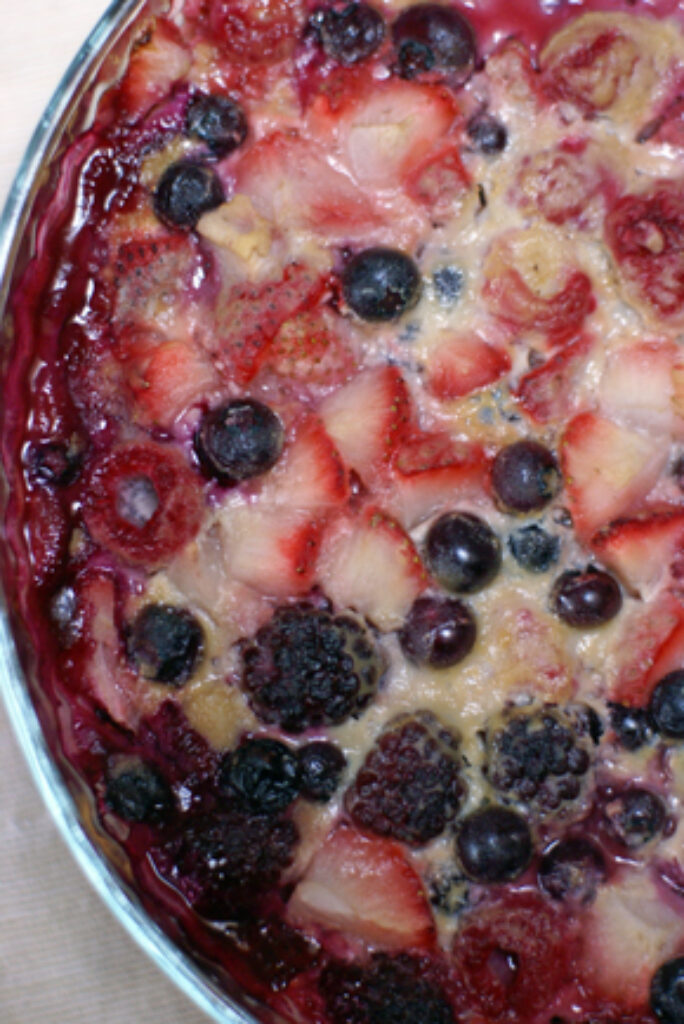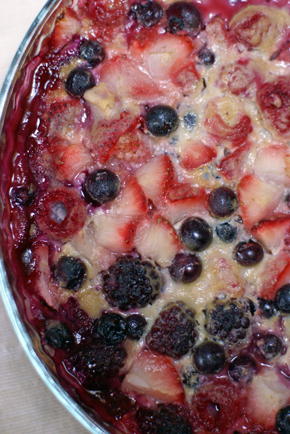 See that thick purple juice along the rim on the baking dish…
Pure. Pure. Awesomeness.
Quadruple Berry Pudding Cake

Adapted from Berry Pudding Cake

Ingredients

2 eggs
1/4 cup sucanat (or white sugar if you want it to taste a little sweeter)
1 tsp vanilla

(

or use homemade vanilla extract

!)

1 /2 tsp salt
1 cup rice milk (regular milk works too)
1 cup brown rice flour (all-purpose flour works too)
1/2 tsp baking powder
6 cups fresh berries – blackberries, blueberries, raspberries, strawberries

Directions

Preheat oven to 400. Lightly grease a pie plate or quiche baking dish, or deep dish pie plate with nonstick cooking spray.
In a bowl, whisk the eggs, then whisk in the sucanat/sugar, and salt. Stream in the milk and vanilla.  Then whisk in the flour and baking powder.
Rinse all the berries and place them in the base of the baking dish. Pour the batter over the top.
Bake at 400 for 25-30 minutes, or until golden on top.  Berries and their juices will be bubbling with joy!
Let cool slightly before serving.  Slice and eat. Devour, rather!
Disclaimer: As an Amazon Associate, I earn commissions on qualifying purchases. Reviews, opinions are my own.