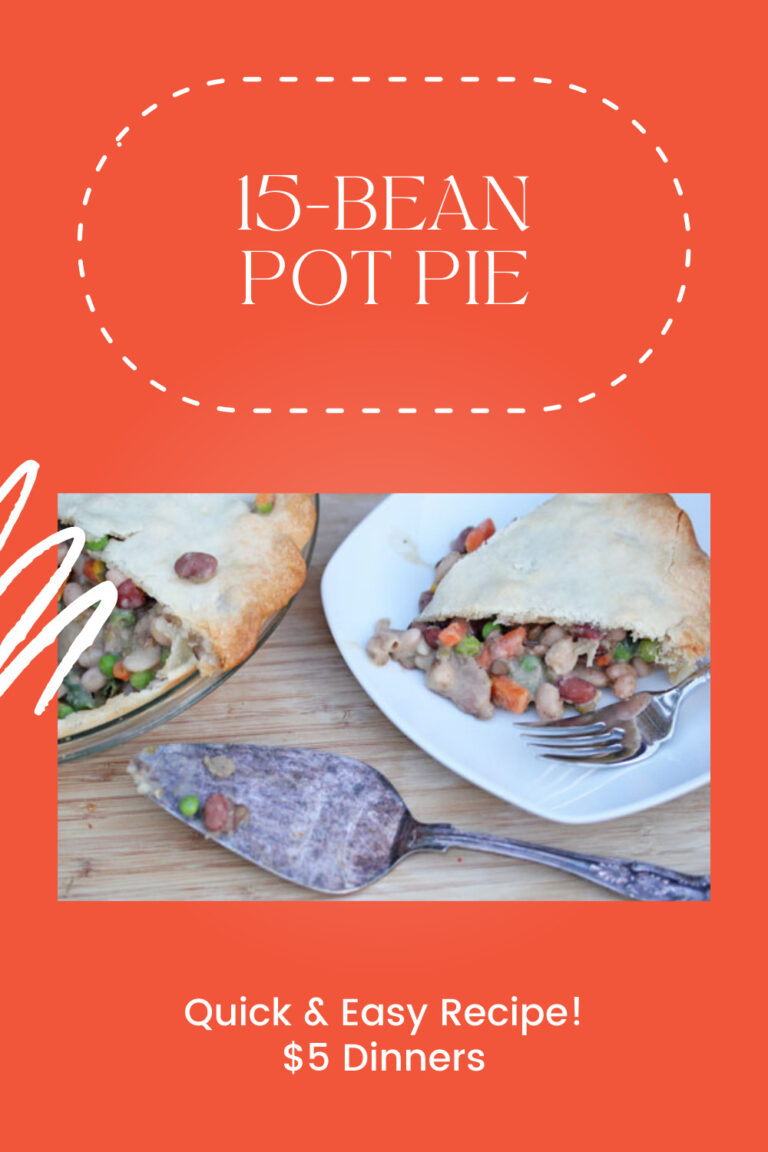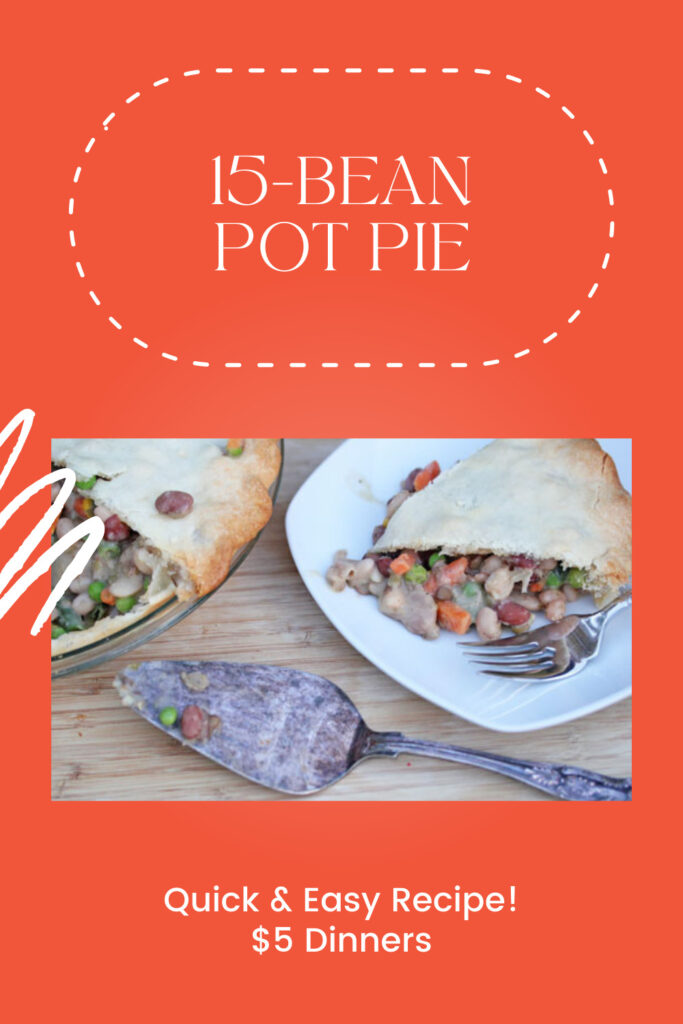 So I can't claim this idea. It came from a friend…and I knew I had to try it out with the Hurst Beans.
And boy, oh boy. It worked.
And by golly, it's delicious!
So all you vegetarians out there, this one's for you!
(And anyone else who likes pot pie too!)
(Beans are much cheaper than chicken…just sayin'.)
It's amazing that something so simple can be so savory and so scrumptious.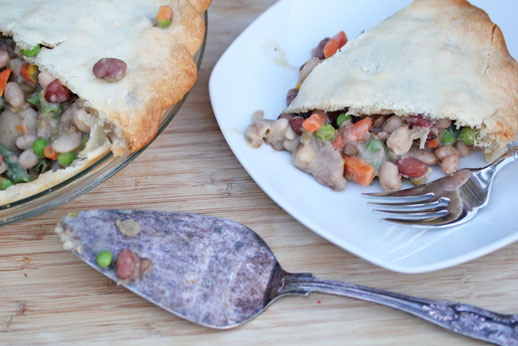 And the bonus…I had enough beans and mixed veggies leftover that I made extra filling for the freezer. I just froze the 2 together and will add the rest of the filling in next time. (Another start to a meal that I've got in the freezer for after baby arrives!)
Hope y'all enjoy my vegetarian version of a pot pie 🙂
Vegetarian version of pot pie!
Ingredients
3

cups

cooked 15 Bean Soup beans

(Note: 1 bag of 15 Bean soup mix made enough beans to make 2 pot pies...perfect for a double batch!)

2

cups

mixed vegetables

1

tsp

onion powder or minced onion

1

can cream of celery soup

Salt and pepper

2

pie crusts
Instructions
(Cook the dried beans according to package instructions, if needed.)

Preheat oven to 425.

In a large mixing bowl, combine the cooked beans and the mixed vegetables with the minced onion and canned soup (as is, do not dilute).

Place one crust on the bottom of a lightly greased pie plate. Pour the filling into the crust. Top with the remaining crust and pinch the crust together around the edges. Make a few decorative slits in the top crust to vent.

Bake in the preheated oven for 35 to 40 minutes, or until crust is golden on top. Use a pie crust shield if needed to keep the crust edge from burning.

Serve warm with favorite side dish.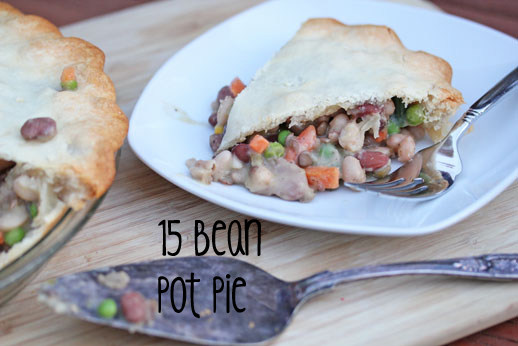 Look for the 15 Bean Soup mix by Hurst Beans in the dried bean aisle…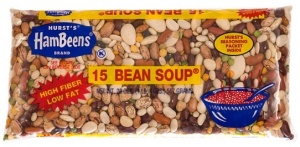 Disclosure: This post is part of an ongoing campaign with Hurst Beans. As always, opinions are my own.