Beachy Cupcakes are a must-try recipe this summer!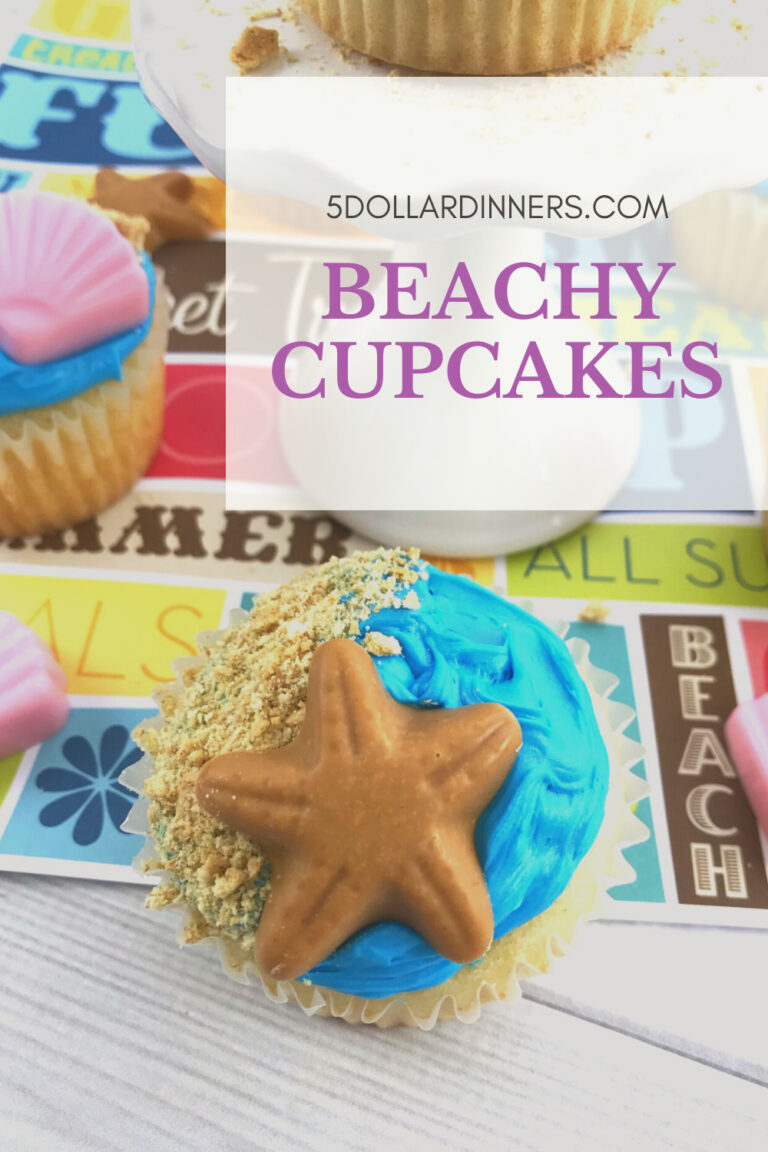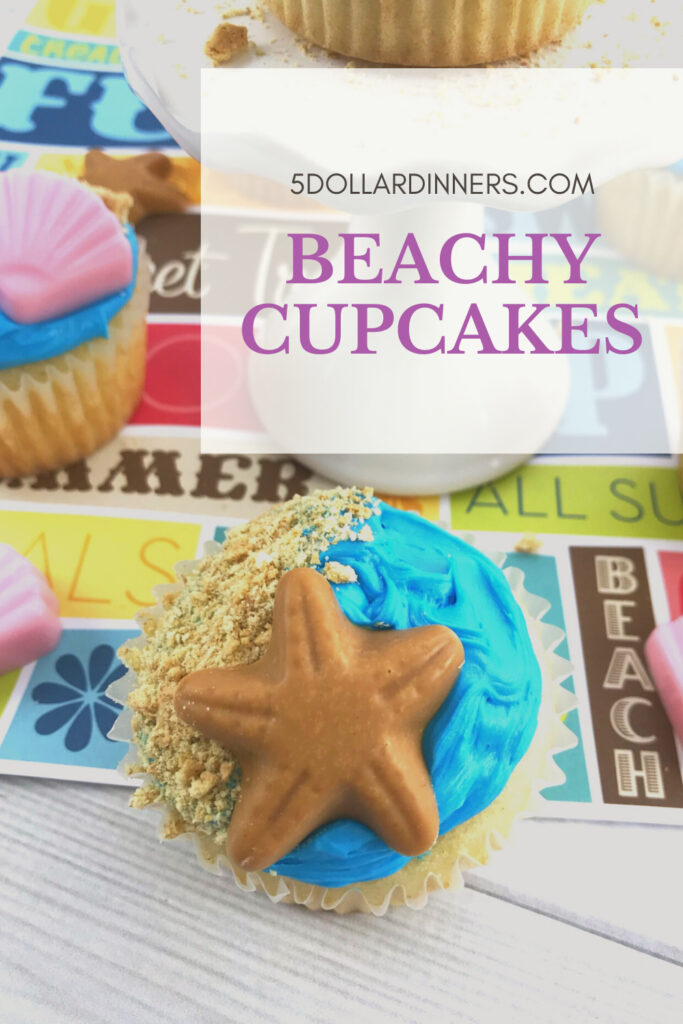 I love doing fun and creative things with food….that are also simple enough for me to actually pull off! (I've tried a number of fancy types of cakes and cupcakes and I'm just going to stick to budget friendly meals, with the occasional fun treat like this!)
These Beachy Cupcakes are perfect summer treat and fun for the kids to help make too. And you can't go wrong because it's just easy – thanks to the candy molds!
Hope you enjoy making these this summer~
And if you haven't seen our Beachy Fruit Kebabs, they are super fun and might confuse your children. (One of my boys thought it was real sand – LOL.)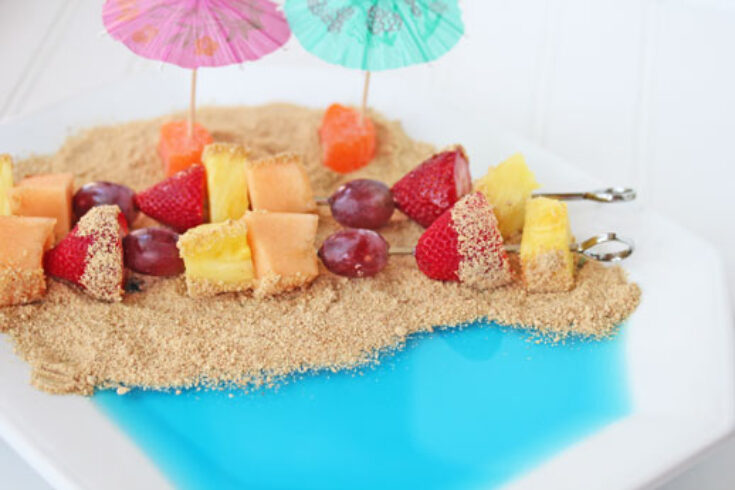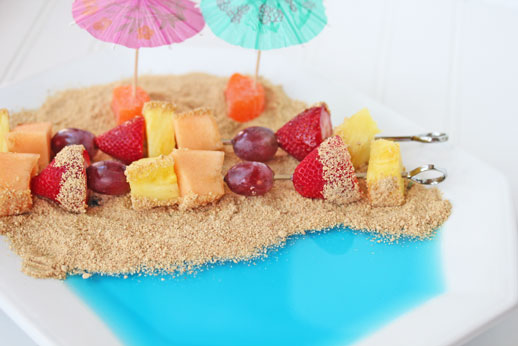 Here's the rundown on how these Beachy Cupcakes work!
Melt the candy and add to the molds.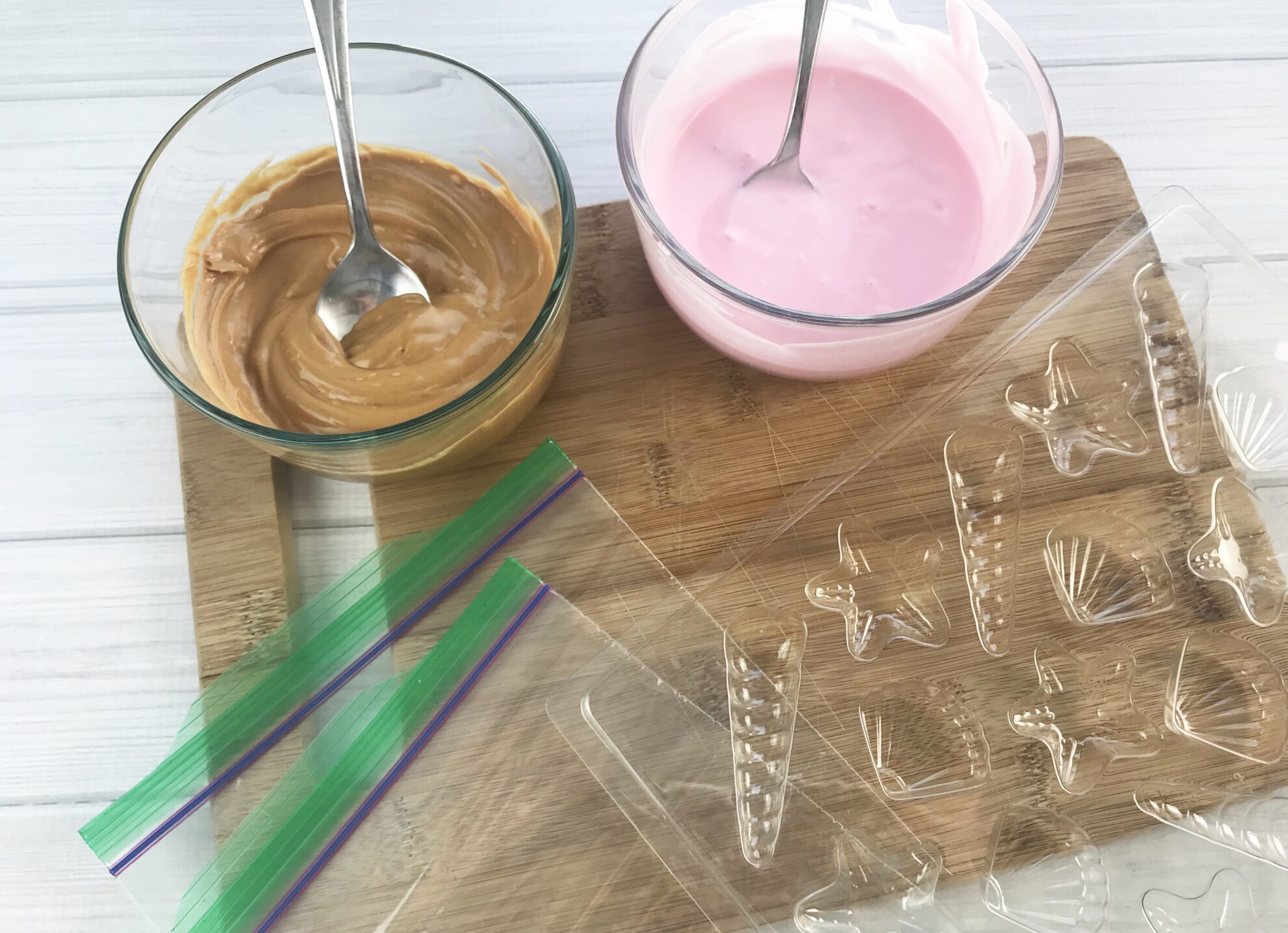 (I like to do this before making and baking the cupcakes, so they are all set and ready to add to cupcakes when they are baked and cooled.)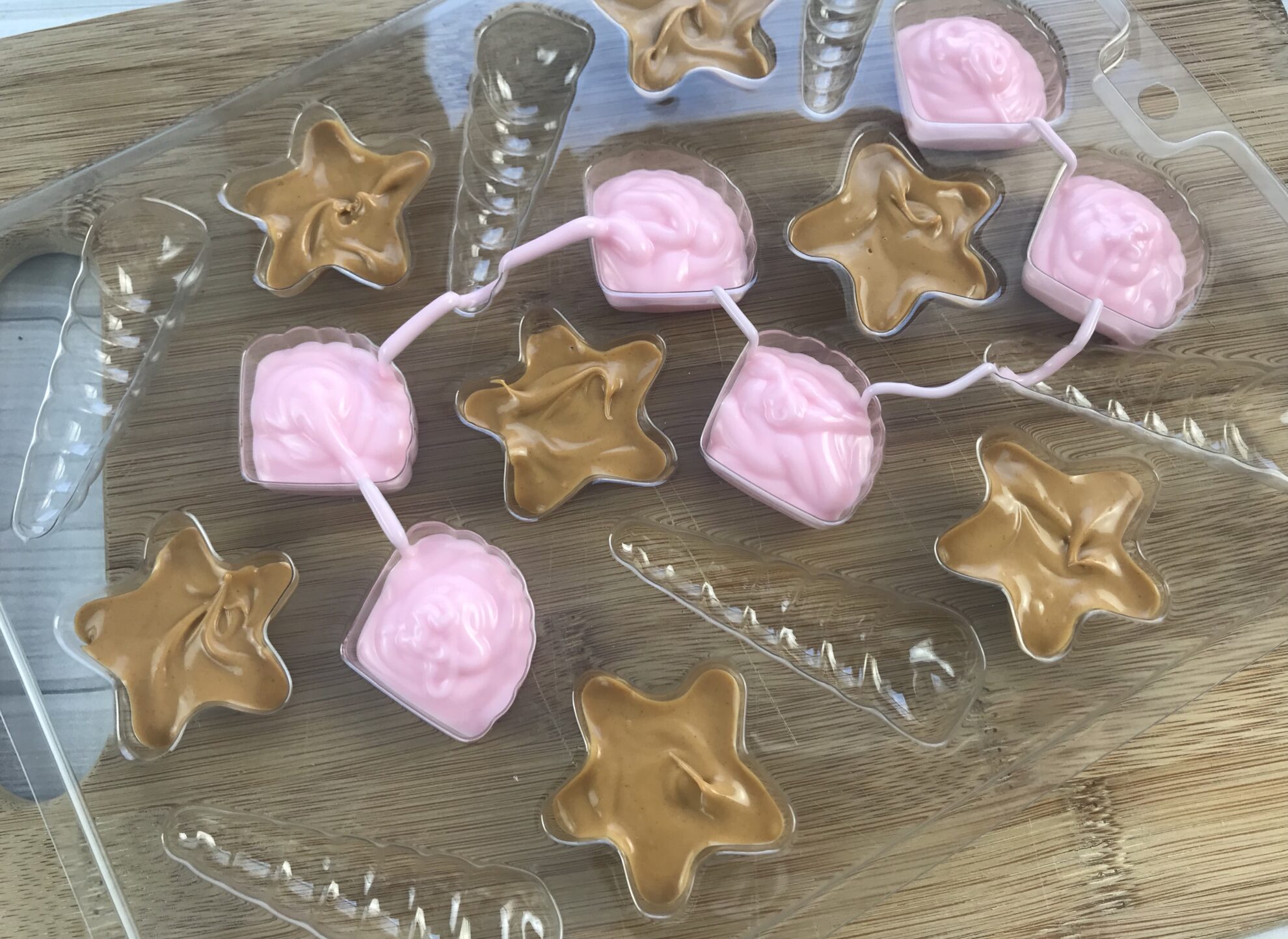 Let set at least 30 minutes in the fridge.
Meanwhile, crush the graham crackers and mix up the ocean blue frosting.
And bake the cupcakes 😉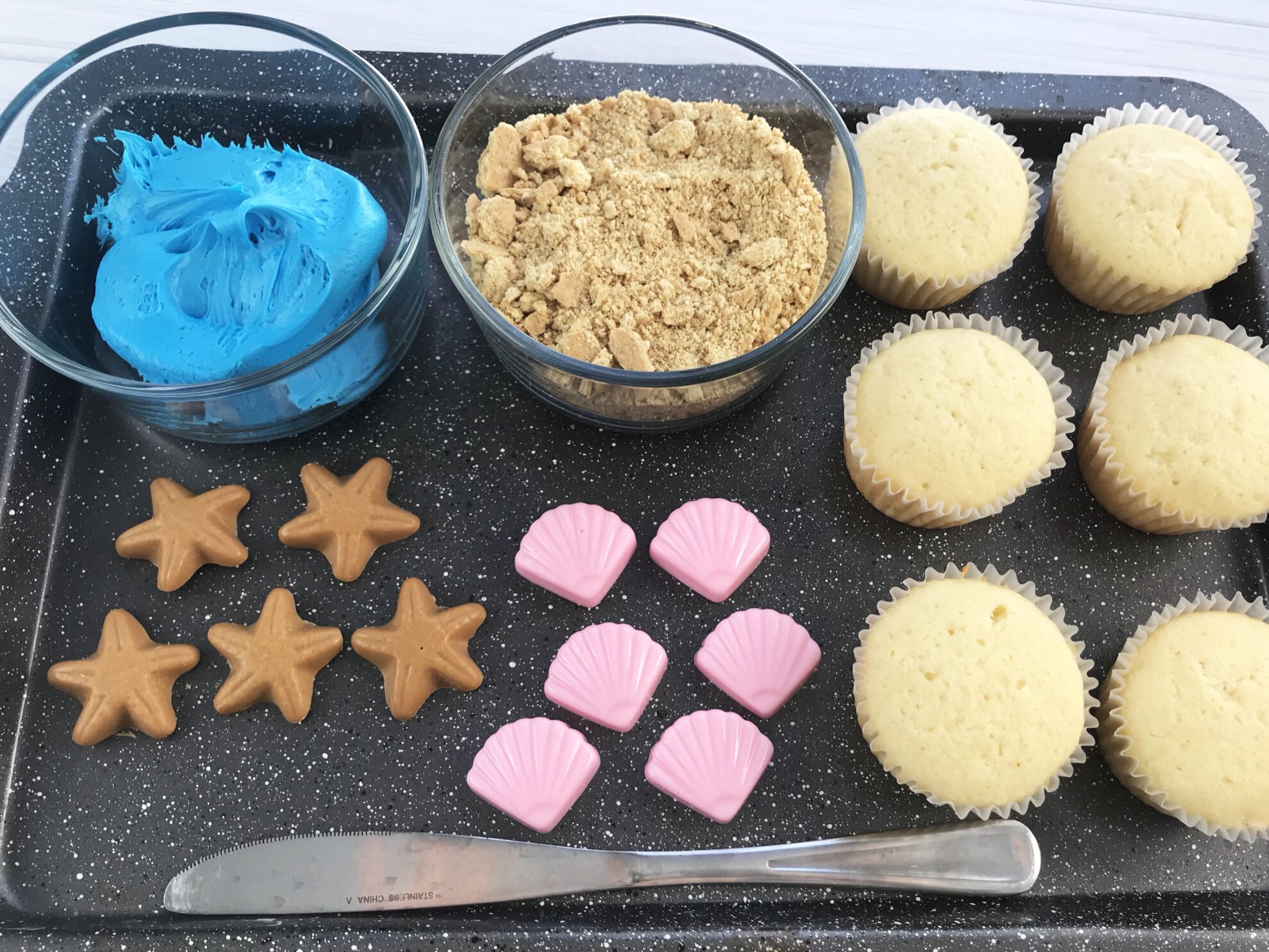 Get everything together and organized…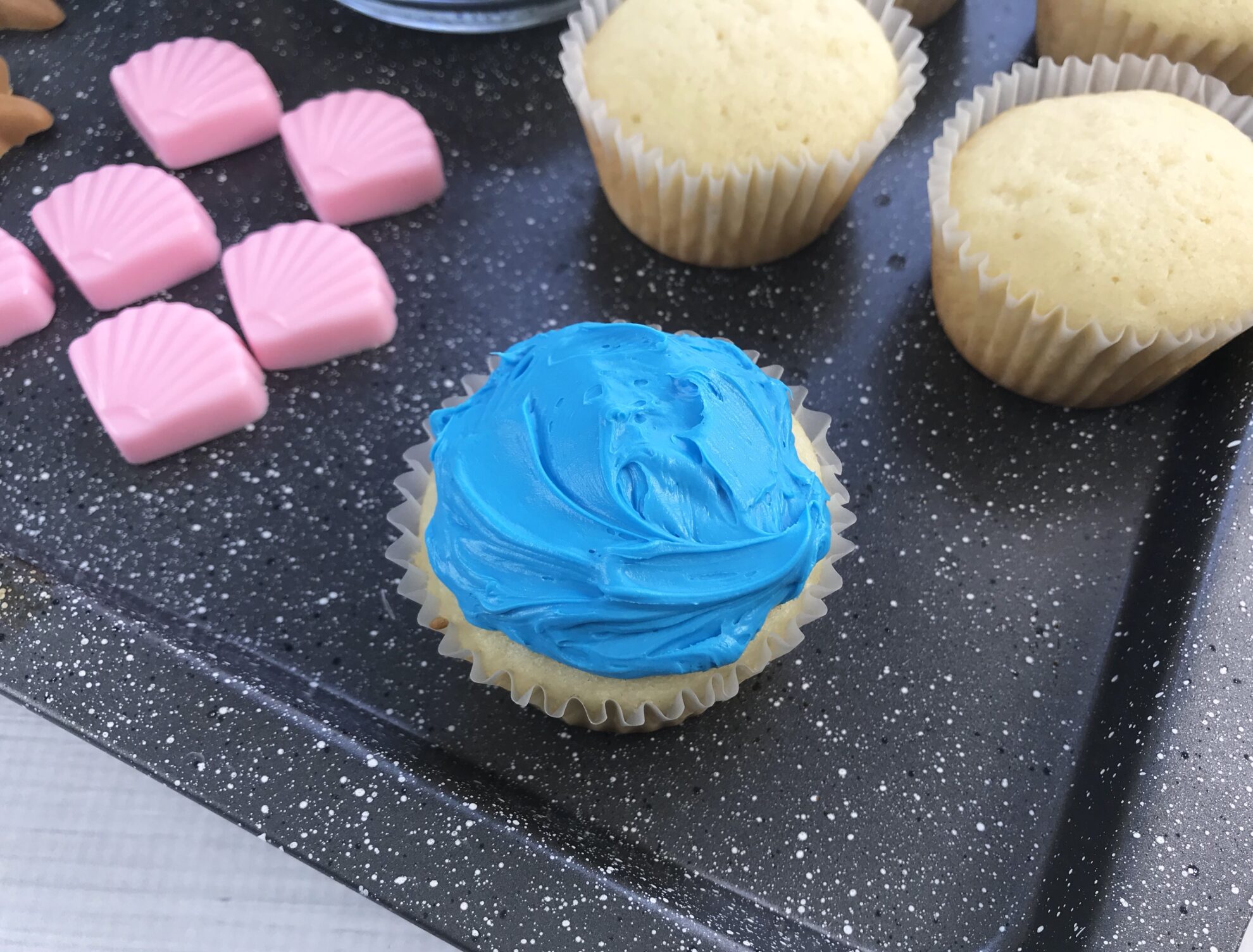 Frost with the ocean blue frosting.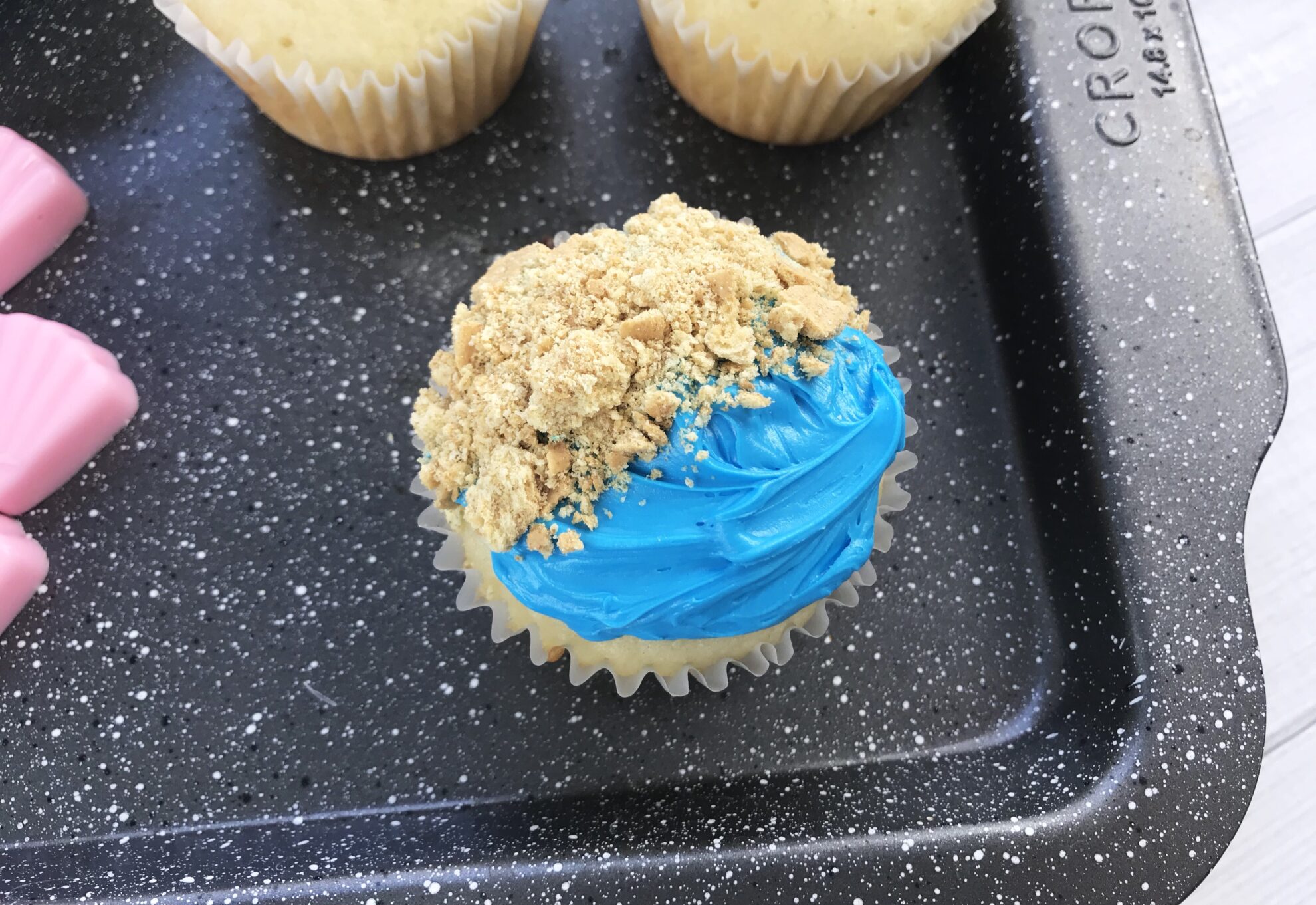 Turn upside down and dip half into the 'graham cracker sand.'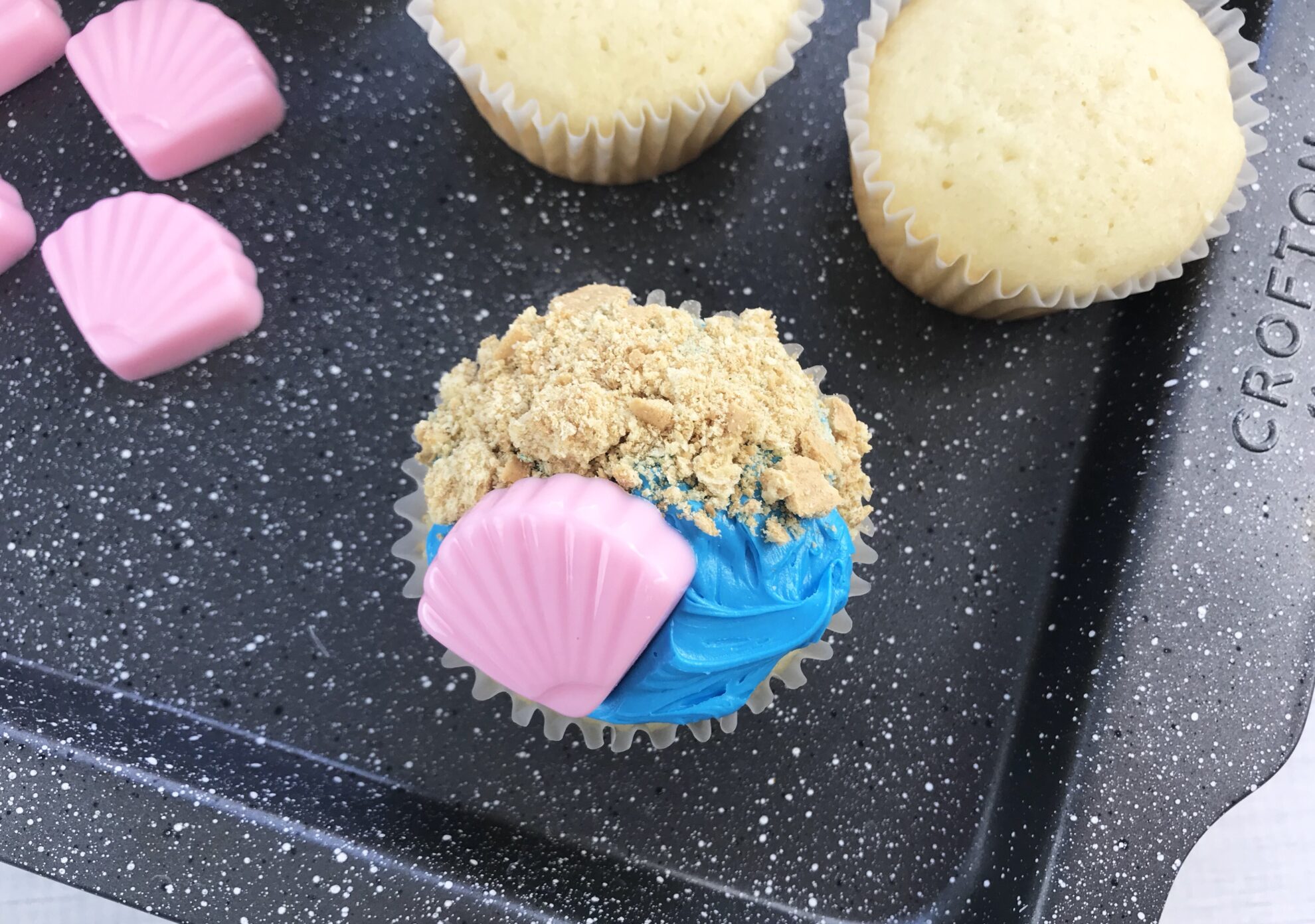 Add shell or starfish.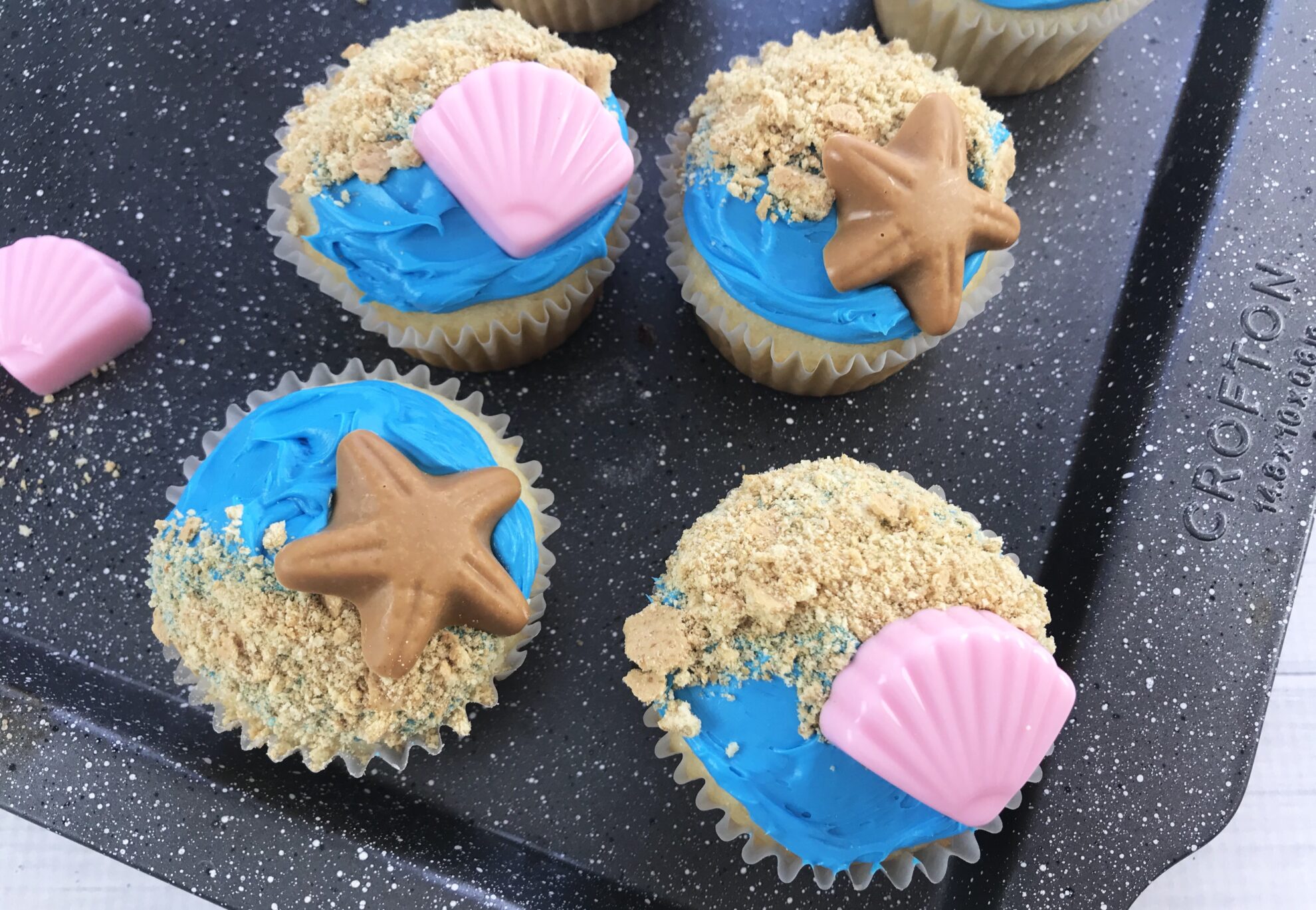 Repeat until they are all made.
Enjoy!!!!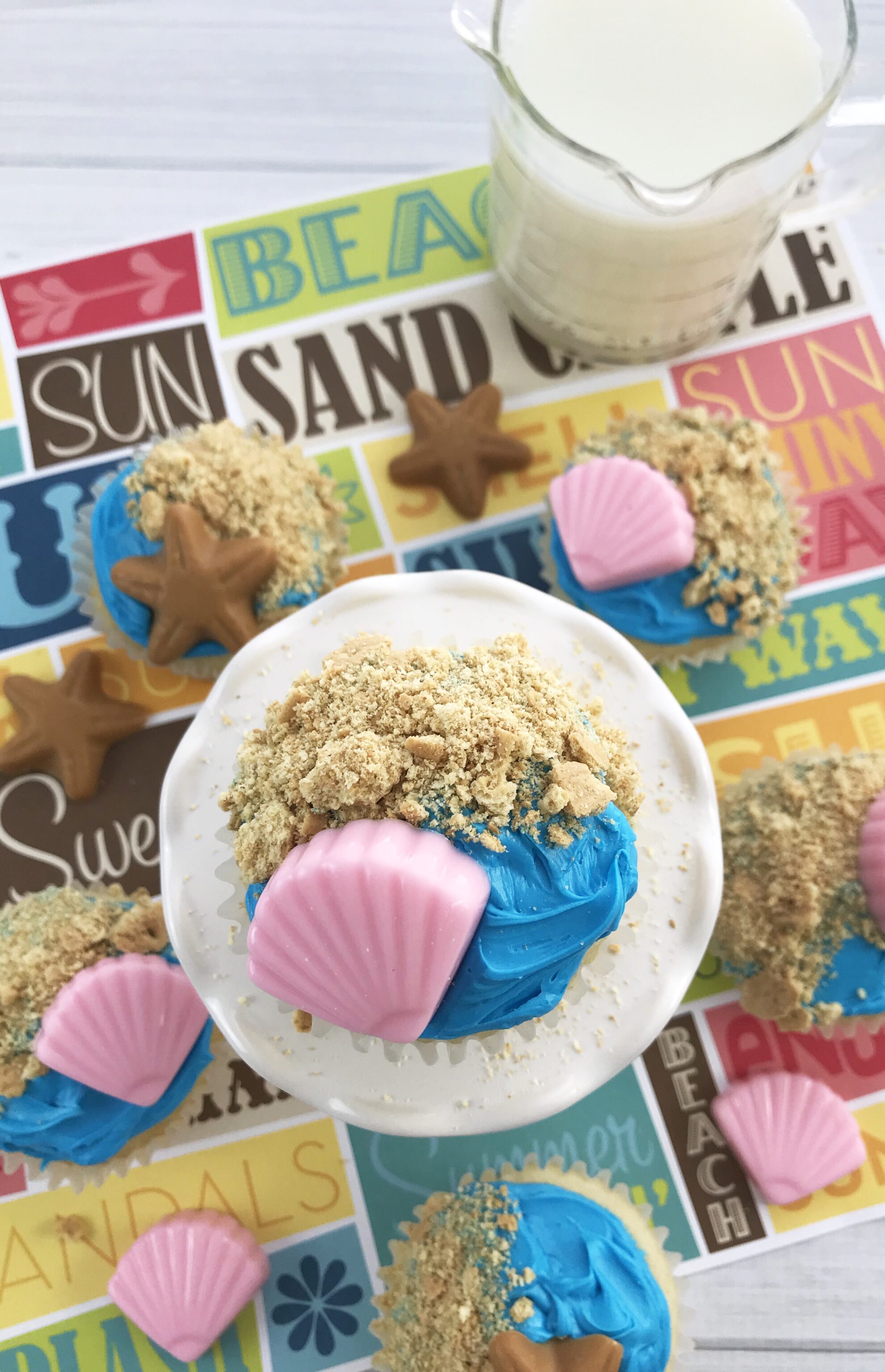 So fun, and so easy to make!
Ingredients
1 1/2

cups

flour

1

cup

granulated sugar

2

eggs

1/2

cup

better, melted

2

tsp

vanilla extract

2

tsp

baking powder

1/2

cup

milk

12

oz

Wilton light pink candy melts

12

oz

Wilton peanut butter candy melts

Seashell candy mold

1

sleeve graham crackers, crushed

White frosting, any brand

Blue gel food coloring
Instructions
Preheat the oven to 350 F and line a 12 count muffin tin with cupcake liners.Lightly greaseliners with non-stick cooking spray.

In a large mixing bowl, combine the sugar, eggs, melted butter, vanilla extract and milk. Slowly fold in the flour and baking powder.

Fill the cupcakes wells about 2/3 full.

Bake in the preheated oven for 18 to 20 minutes.Remove from the oven the let cool.

While the cupcakes are baking, pour 1/2 of the light pink and peanut butter candy melts into separate microwave safe bowls.

Microwave in 30 second increments, stirring occasionally until melted.Fill the candy mold with melted chocolate. (We did brown starfish and pink shells!)

*Place in the fridge to set about 20 to 25 minutes.

Add a few drops of blue food coloring to the white frosting and mix. Once cooled, generously frost each cupcake.

Dip 1/2 of the cupcake into the crushed graham crackers for the sand and then add a seashell and/or star fish.

Repeat with all cupcakes.