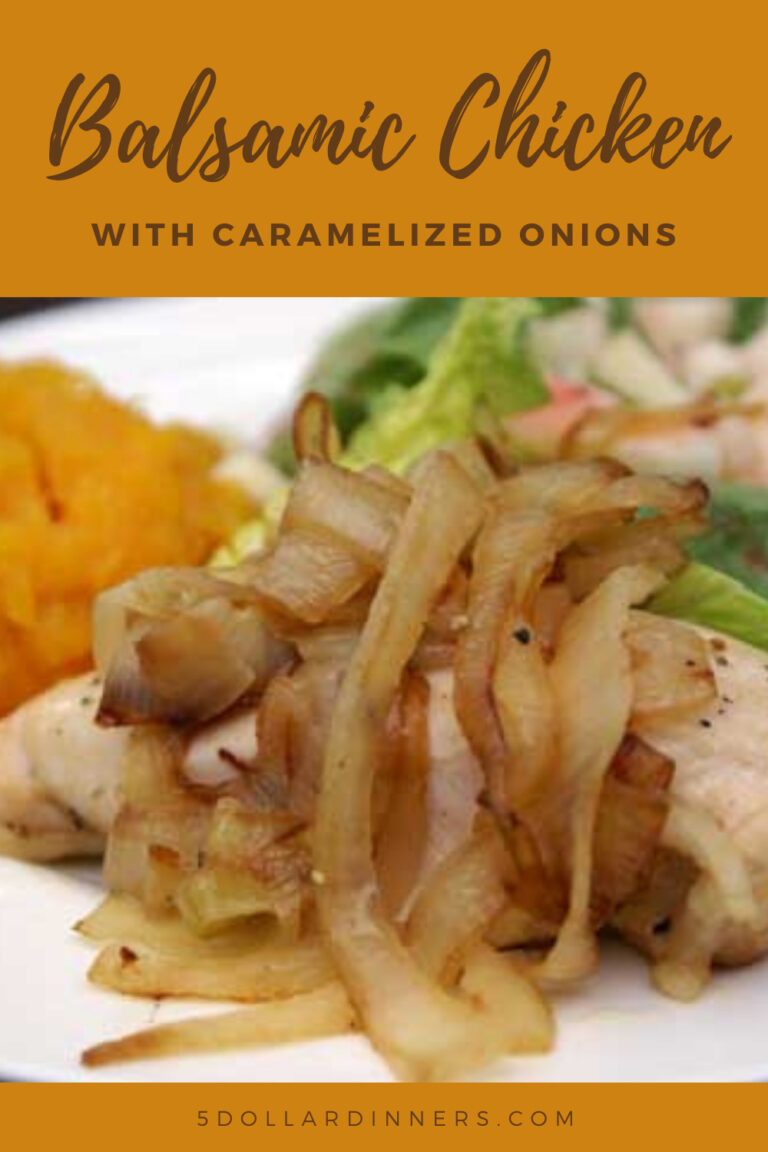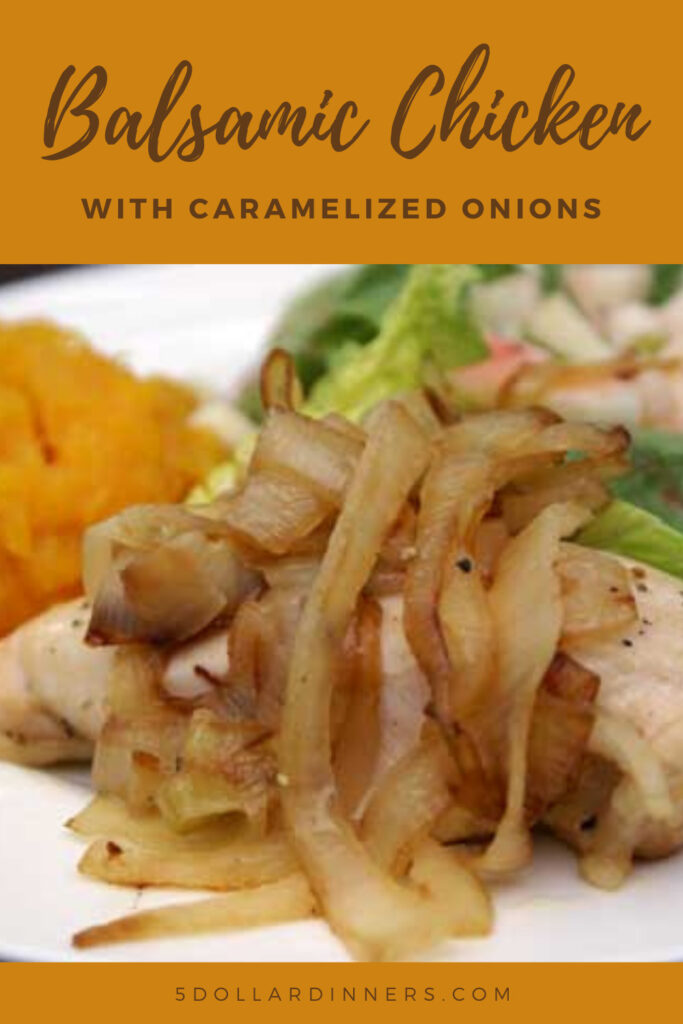 I use olive oil. A lot of it.
It's my preferred choice of "oil" for cooking. So it's a definite BONUS when there are extra savings available for olive oil.
Now on to the sweet caramelized onions…
Juicy chicken with amazing caramelized onions!
Ingredients
1

lb

chicken breasts

1/3

cup

olive oil

1/3

cup

balsamic vinegar

I used a balsamic white wine vinegar...which explains why my chicken isn't dark in the photo. A dark balsamic vinegar will turn the chicken brown!

Salt and pepper, to taste

1

medium

butternut squash

2

Tbsp

maple syrup

1

medium

white onion

1

tsp

olive oil

1

tsp

sugar

1/2

bag

romaine lettuce

1

small

apple

Salad dressing
Instructions
Place chicken breasts into glass baking dish. In small bowl, whisk olive oil and balsamic vinegar with salt and pepper. Pour over the chicken breasts. Cover with plastic wrap. Marinate at least 30 minutes in the refrigerator. I started these guys marinating right after breakfast...and mmm! The longer the marinating time, the better!

Remove plastic wrap and bake chicken at 350 for 45-55 minutes, or until no longer pink in the center.

Bake butternut squash. When finished, scrape out flesh into bowl andstir in2 Tbsp maple syrup for some extra sweetness!

Caramelize the onions.

Add onion slices to skillet with 1 tsp olive oil and 1 tsp sugar. Cook over medium high heat for 20-25 minutes, or until turn golden brown. Stir often! I did not do this, but thought of it while eating. I should have/suggest that you add a dash of balsamic vinegar as the onions are nearing the end of their caramelization!

Chop apples and toss over lettuce with dressing.

Serve Balsamic Chicken with Caramelized Onions, Maple Sweetened Squash and Salad.