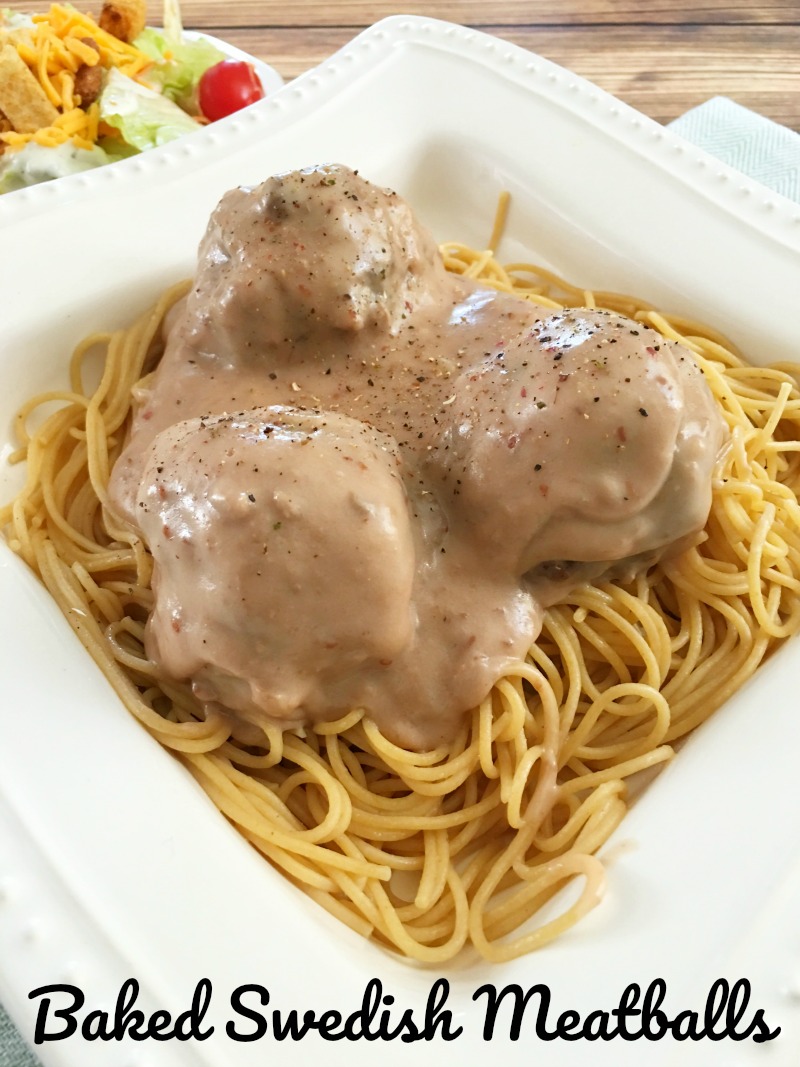 I love Swedish meatballs – whether they are on a tray at Ikea, baked in my own oven, or handmade by an older Norwegian woman at a restaurant in northern MN. I love them, no matter who makes them.
But, I bet you can guess which are my favorite…this summer, we took an insane roadtrip with our boys to northern MN to visit with family. On every other corner in northern MN, there is a Norwegian or Swedish restaurant, as the heritage and lineage in that area can be traced back 3-4 generation immigrants from northern Europe. (My great grandparents being in that group.)
We found this amazing restaurant with a patio and view of Lake Superior from the North Shore. The view was stunning, the weather was perfect and the food divine. All homemade Swedish and Norwegian traditional dishes, included meatballs and lefse and lignonberry sauce. It was basically food heaven and we will definitely be back.
This homemade version is a close second to the handmade ones from the Northern Lights restaurant, and I think the only thing they are missing is that splash and dash of special love that only a traditional chef can provide 😉
Enjoy!

Note: this recipe uses raspberry preserves as an alternative to the traditional lignonberry sauce/preserves. If you love lignonberry and it's easy to find near you, then use that instead!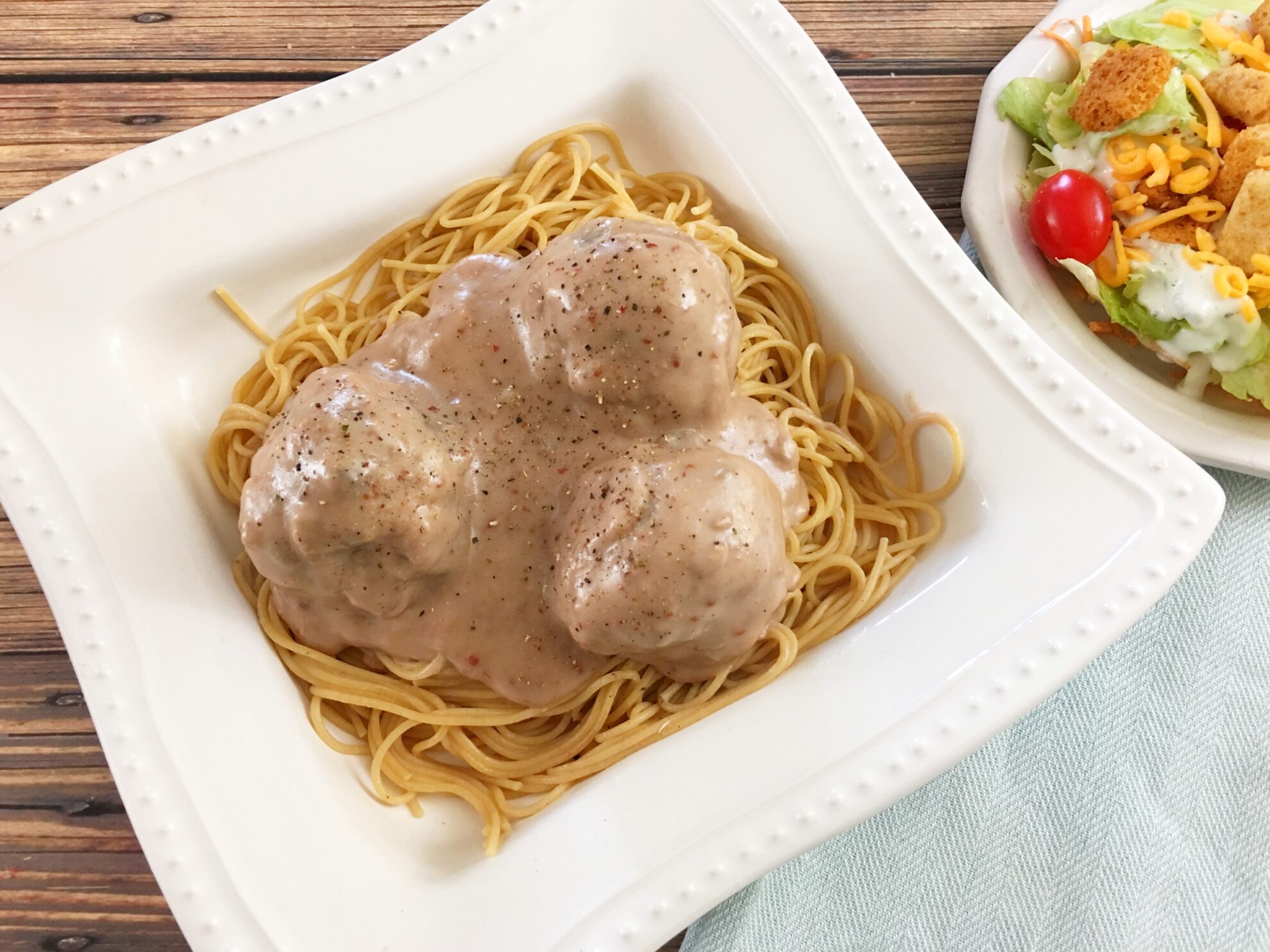 Quick and Easy Recipe for Baked Swedish Meatballs - inspired by a hole in the wall restaurant in northern Minnesota. And also by Ikea!
Ingredients
1

lb.

ground beef

1

lb.

ground pork

2

eggs

1/2

cup

Panko breadcrumbs

1

Tbsp

minced onion

1/2

tsp

ground allspice

1/2

tsp

ground nutmeg

Salt and pepper

2

Tbsp

butter

1/4

cup

flour

2

cups

beef broth

1

cup

sour cream

2

Tbsp

red raspberry preserves

Side idea: pasta

Side idea: salad
Instructions
Preheat oven to 375 F.

In a large mixing bowl, combine the ground beef, ground pork, eggs, Panko breadcrumbs, minced onion, ground allspice and ground nutmeg and salt and pepper. Using an ice cream scoop, form meatballs and place them in a single layer into a baking dish. Bake in the preheated oven for 25 to 30 minutes, or until cooked through. Cooking time may vary depending on size of meatballs.

While the meatballs are baking, make the cream sauce. Melt the butter in a large skillet, then stir in the flour to make a thick paste. Quickly stir in the beef broth and whisk vigorously to keep flour from clumping. Once the beef sauce begins to thicken, stir in the sour cream and red raspberry preserves. Pour the sauce over the meatballs once they finish baking.

Cook the pasta, as directed.

Prepare the salad.

Serve Baked Swedish Meatballs over pasta with salad.