These warm, cheesy, toasty Baked Cheeseburgers will be your new favorite way to do burger night!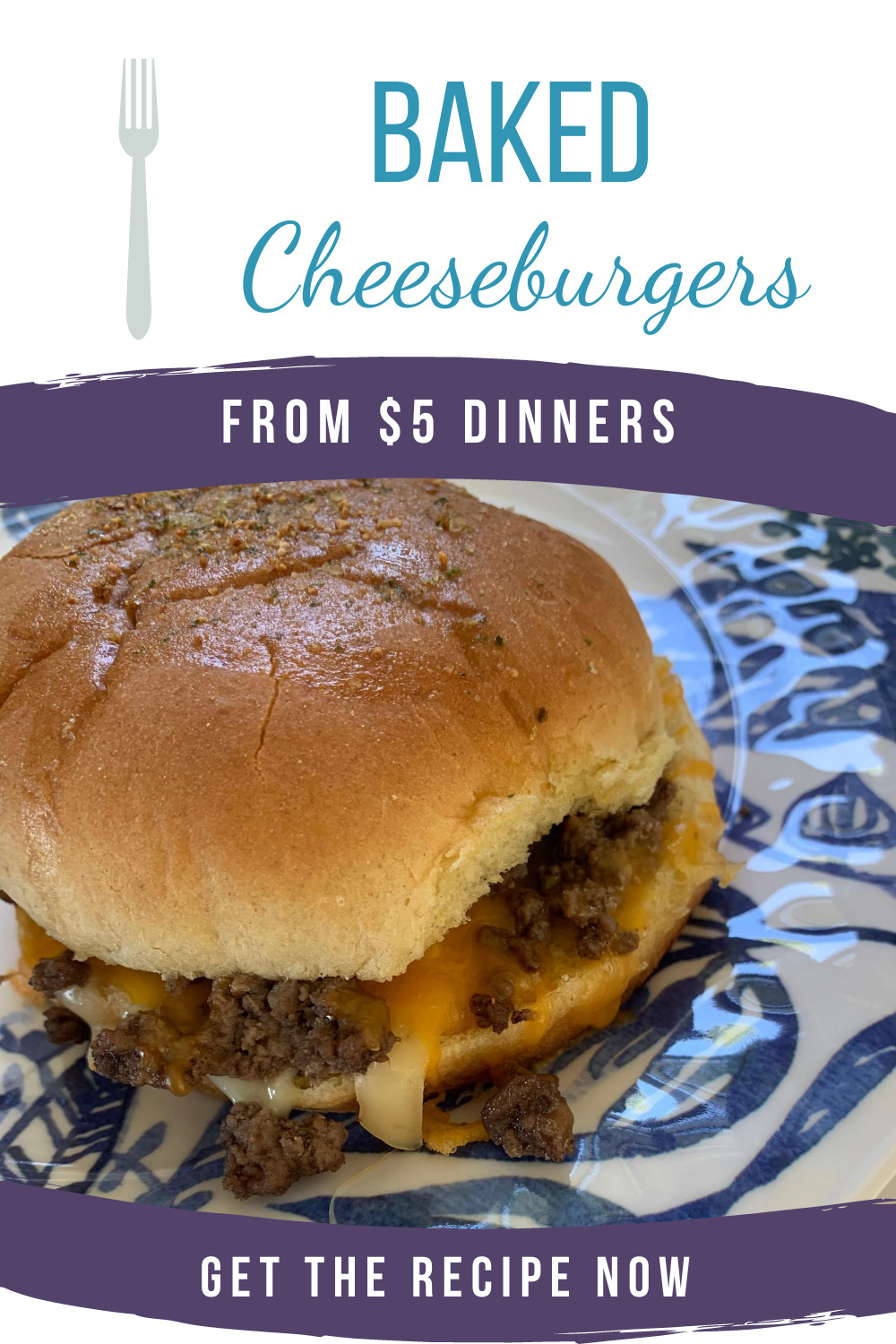 Baked Cheeseburgers?!
YUP.
And your taste buds are going to thank me.
Because while those charred, smoky, fresh-off-the-grill burgers are delightful… these Baked Cheeseburgers are quite tasty my friend! I might even dare to say they are better?!
I think one reason these Baked Cheeseburgers are better is this cheese I found. It's thick cut, and is the perfect combination of cheddar, bacon, and smoke. (See! Still getting the smoke flavor, even without the grill!) I highly recommend you try to find something similar in your local grocery store.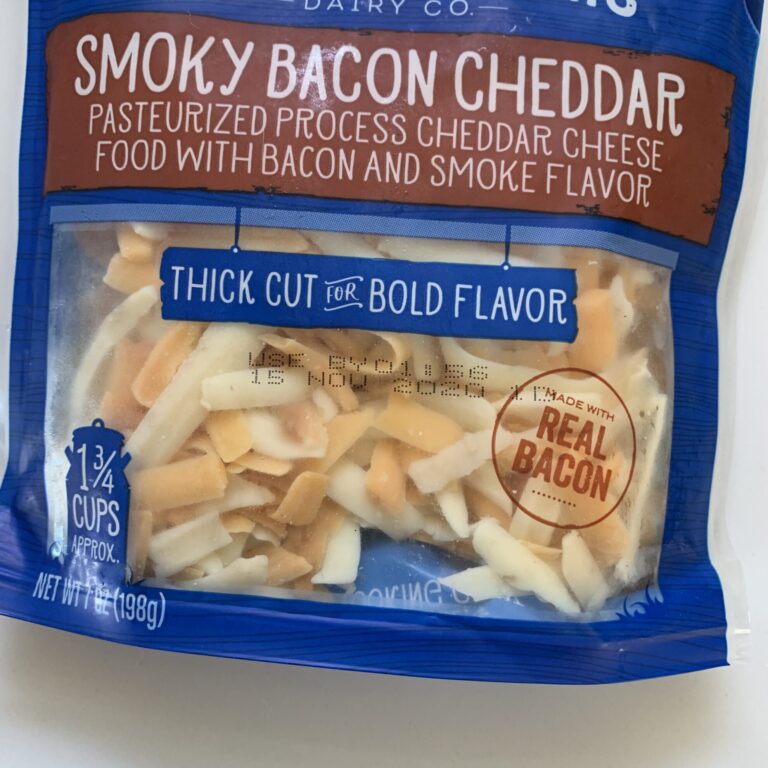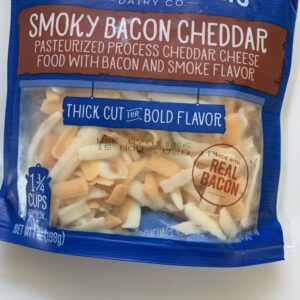 The other reason these Baked Cheeseburgers are better is that I didn't have to stand outside and roast myself in the heat while I grilled a batch of burgers. I assembled them (in the heavenly air conditioning!) all in one pan and popped them into the oven. Pro tip to make these the easiest burgers ever is: keep browned ground beef in your freezer! If you do THAT, then this becomes a one-dish-dinner!!
Okay, wait one more reason why these are so awesome. The buns!! Some melted butter and seasoned breadcrumbs on top makes these buns toasted to perfection. Warm, slightly crisp, buttery, and with a little zing of flavor. Are you drooling yet?! Slider buns would be fun for these too! Especially for the kiddos.
So, to sum this all up. Less dishes, less standing outside in the summer heat, and extra delicious cheese makes Baked Cheeseburgers the best thing since… grilled burgers?! 😉
Let's get to cookin'
Well. Scrolling I guess. Scroll down the page and see how easy these preparation steps are!!
P.S. This would be fabulous with slider buns too – use 12 slider buns instead of 6 hamburger buns!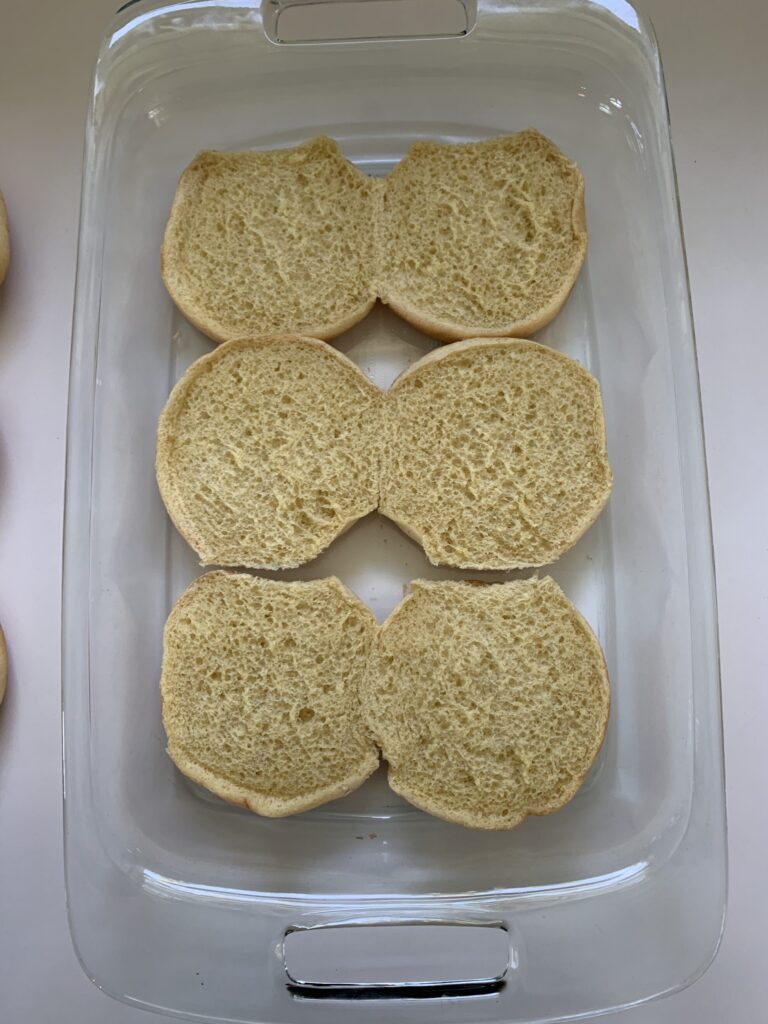 Grease a 9×13 inch baking dish.
Place bun-bottoms into the base of the dish.
Add single layer of shredded cheese.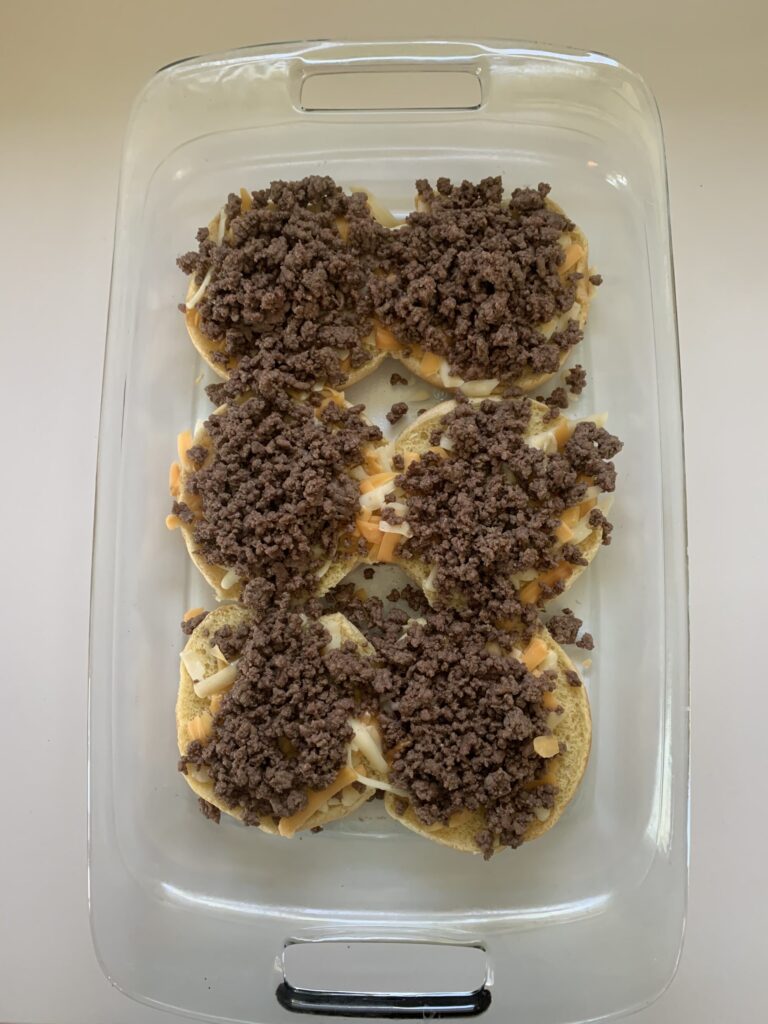 Add browned ground beef.
(See "perfectly seasoned ground beef.")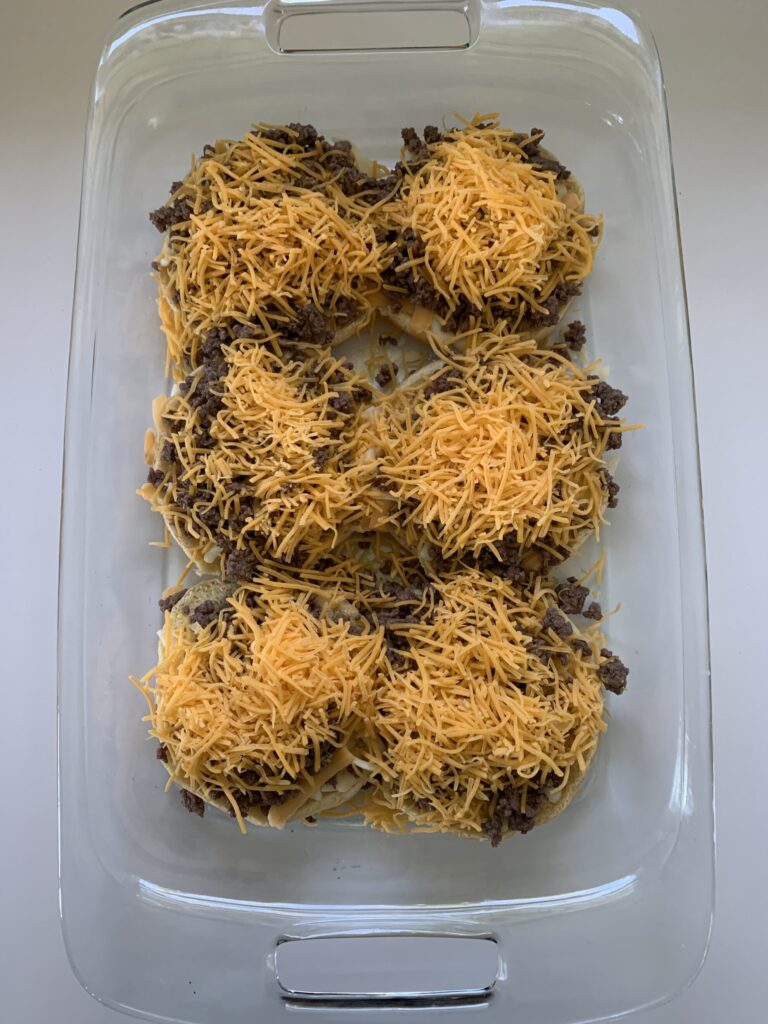 Add a bit of ketchup or favorite burger condiment. If you want.
Then add more shredded cheese.
Add the top-buns and then brush with melted butter.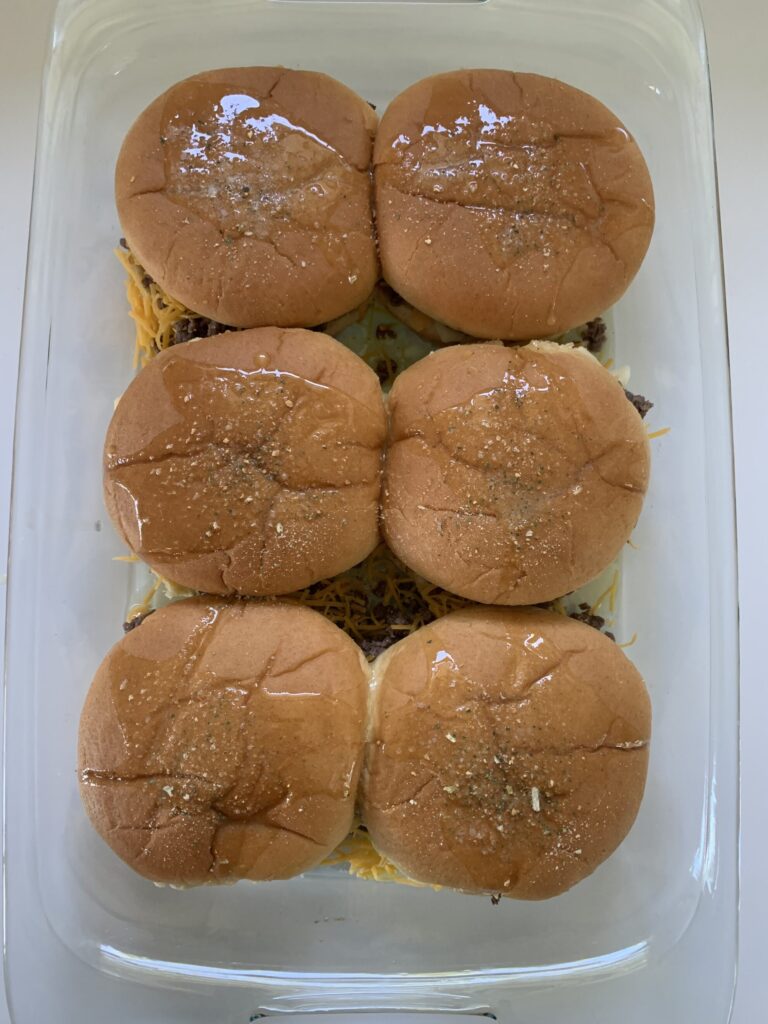 Then sprinkle garlic salt or seasoning salt.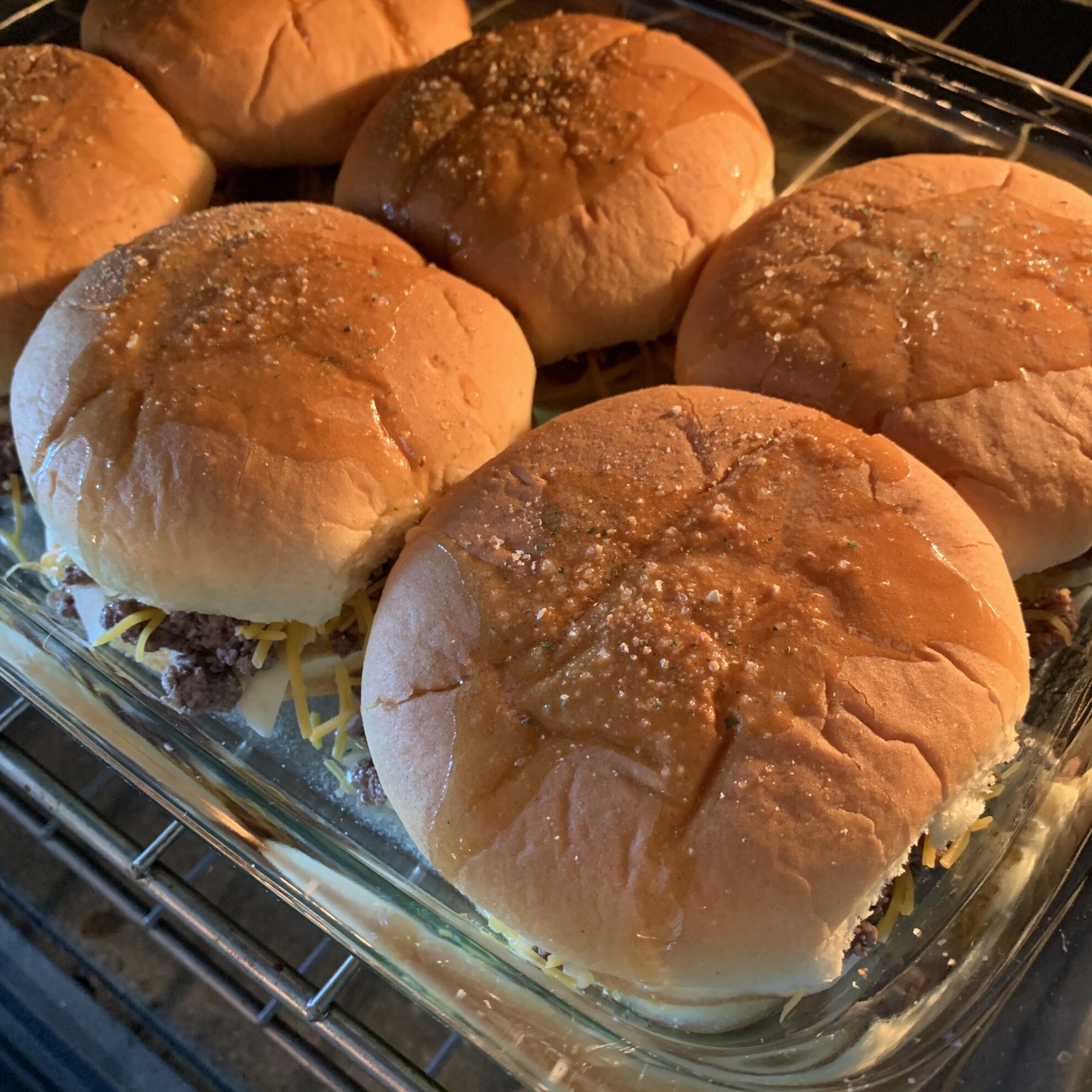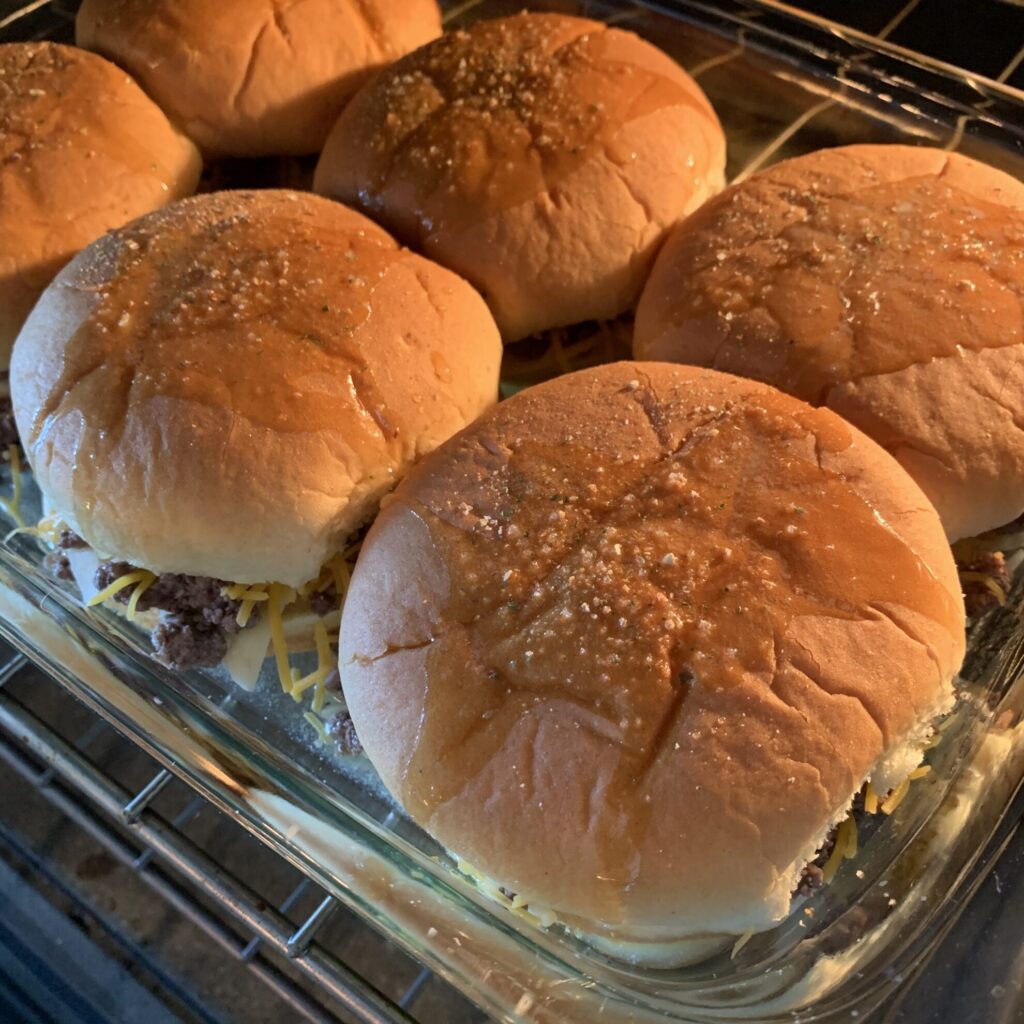 Then bake for 10-15 minutes to melt cheese.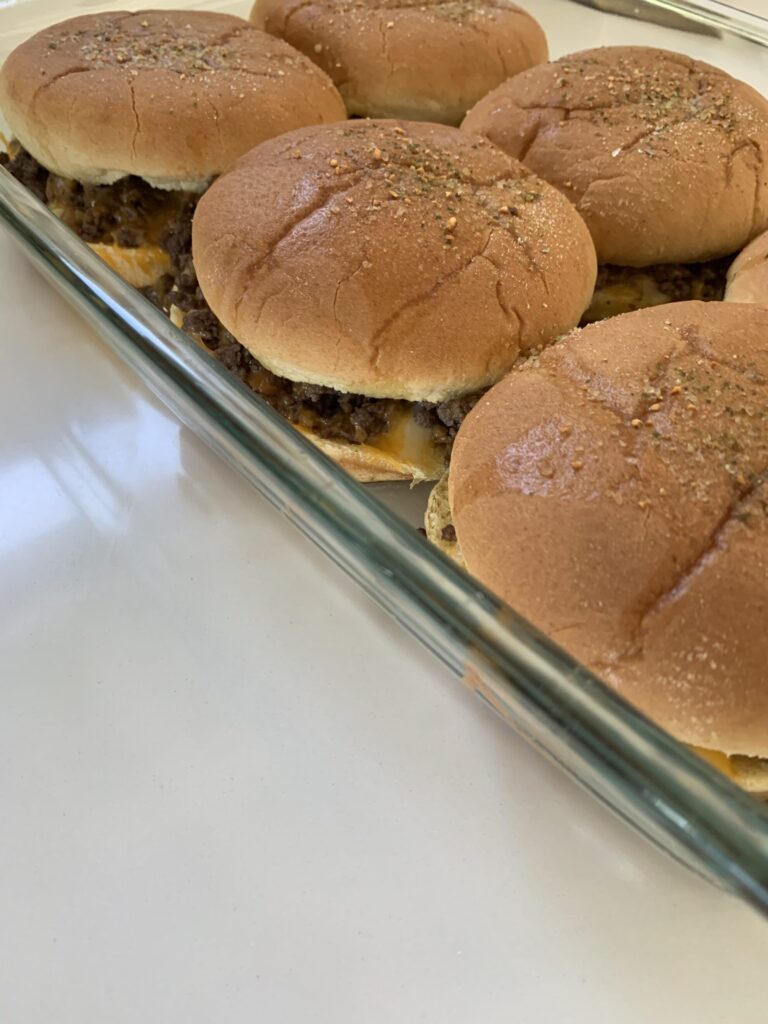 Let cool for a few minutes before pulling apart to enjoy!
Cheeseburgers in the oven - yes please!
Ingredients
1

lb.

ground beef

1

Tbsp

minced onion

1

tsp

garlic powder

6

hamburger buns

2

cups

shredded cheddar cheese

6

Tbsp

ketchup

optional

4

Tbsp

butter

melted

2

tsp

garlic or seasoning salt

Favorite burger side dishes

chips, baked beans, fruit, or veggies
Instructions
Preheat oven to 350 F. Lightly grease a 9x13-inch baking dish with non-stick cooking spray.

In a large skillet, brown the ground beef with the minced onion and garlic powder. Drain if needed.

Place the bottom buns into the prepared baking dish. Add a single layer of shredded cheese onto the buns, then top with the browned ground beef, then ketchup (optional) and more shredded cheese. Place the top buns on top.

Melt the butter and then brush onto the tops of the buns. Sprinkle the garlic or seasoning salt onto the melted butter.

Bake in the preheated oven for 10 to 15 minutes. Let cool a few minutes before pulling apart and serving.

Serve Baked Cheeseburgers with side of chips, fruit, veggies or baked beans.