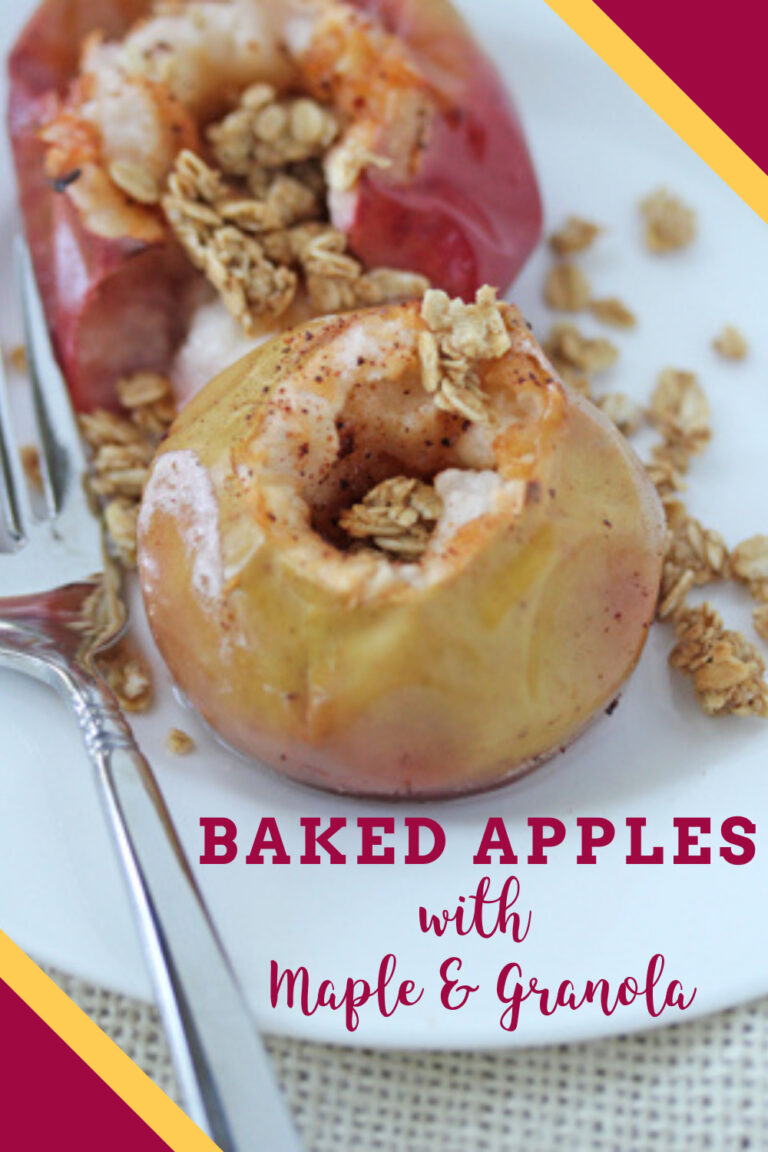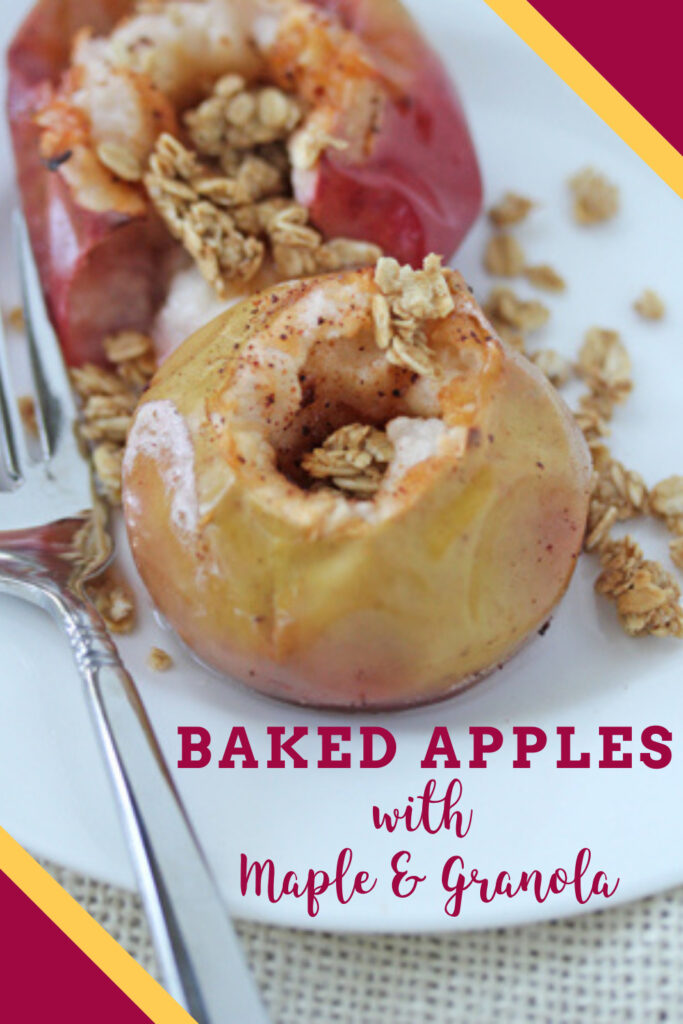 Scoop, crunch. Scoop, crunch.
I want to recommend…no highly recommend…that you make baked apples at some point during this fall. Apple prices are as low as they get…there are so many different varieties available in stores. These baked apples do best when made with a sweeter variety like gala or golden delicious.
They take minutes to get into the oven…just get them in at the start of your dinner prep, or the start of your meal (if you're leisurely around the dinner table).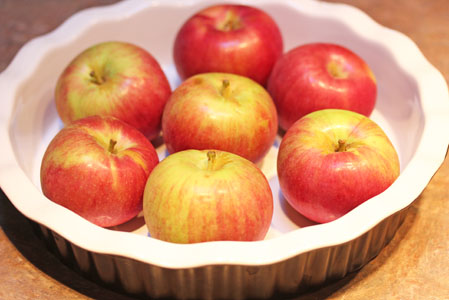 Place the apples in a bowl with 1/8 inch of water. (I added the water at the end.)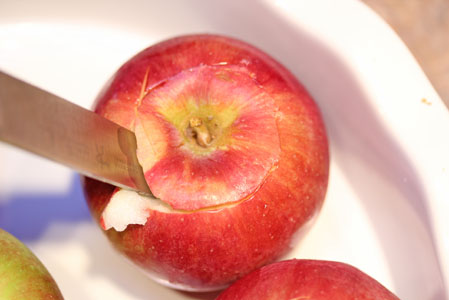 Using a knife, cut out the top part of the apple around the stem.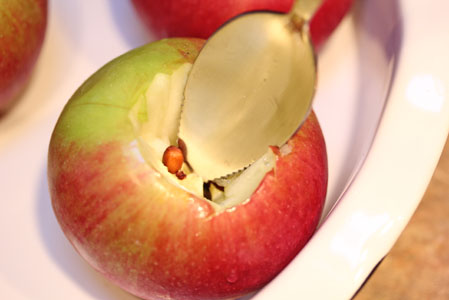 Scoop out the seeds and hard part of the core. The grapefruit spoon worked nicely. A melon baller could work too.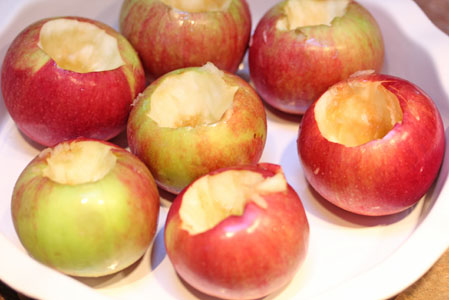 Add a drop of lemon juice to each apple.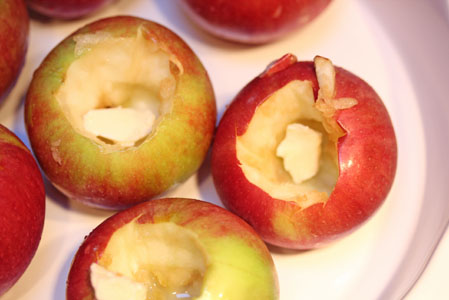 Then a tiny dollop of butter or margarine.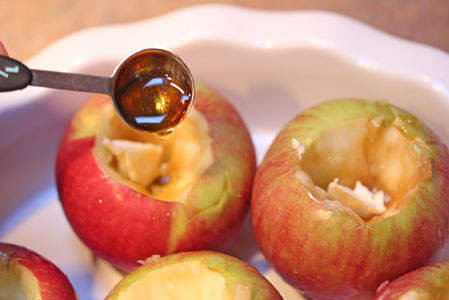 Then 1/2 teaspoon maple syrup into each.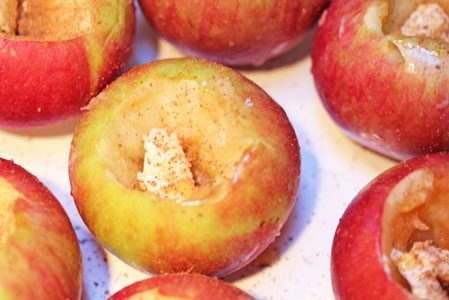 And finally a few dashes of ginger, nutmeg and cinnamon.
Bake.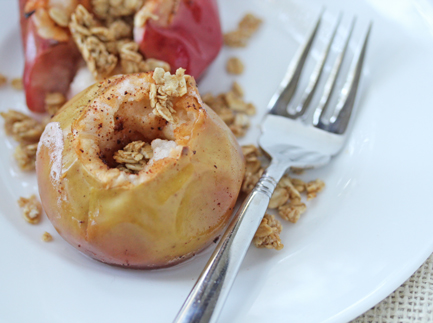 Top with granola.
Scoop, crunch. Scoop, crunch.
A perfect treat for fall!
Ingredients
6-8

apples, core and stem removed

6-8

drops lemon juice

1/4

tsp

butter for each apple

1/2

tsp

maple syrup for each apple

Cinnamon, ground ginger, nutmeg, sprinkled into each apple

1/2

cup

homemade granola
Instructions
Preheat oven to 400.

Place the apples in a small baking dish with 1/8 inch water.

Add drop of lemon juice, butter, maple syrup into each apple. Sprinkle the spices into each apple.

Bake in the preheated oven for 35 to 40 minutes. Let cool slightly before serving

Sprinkle granola over each apple, serve.