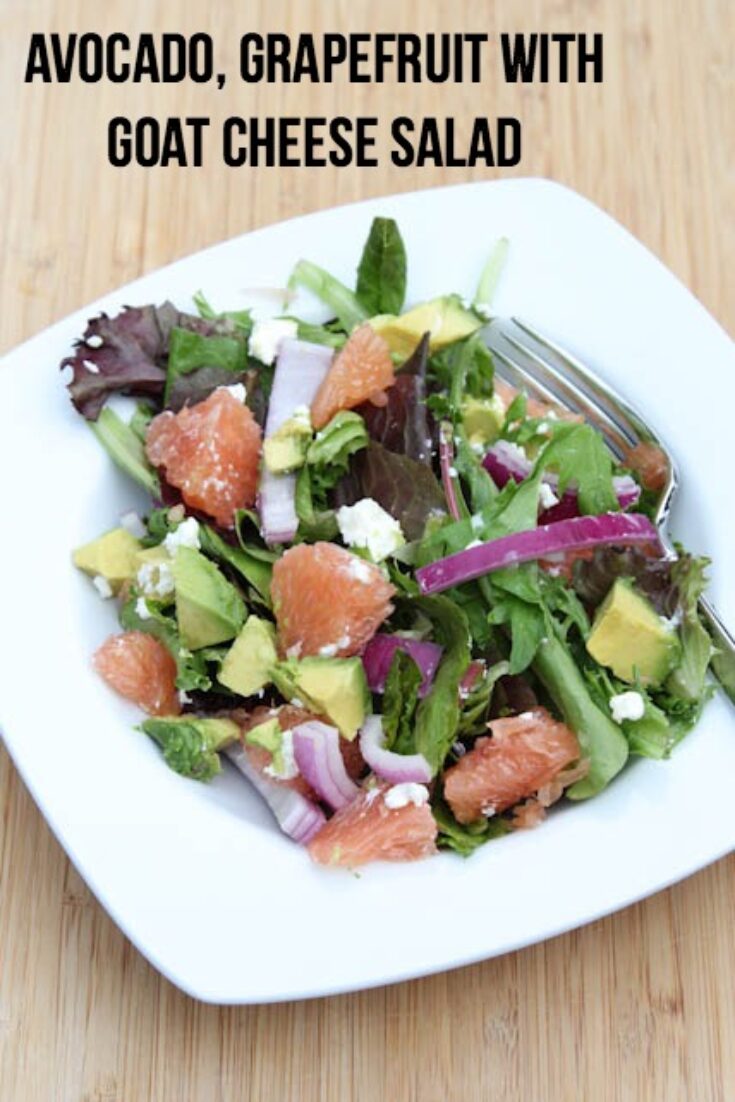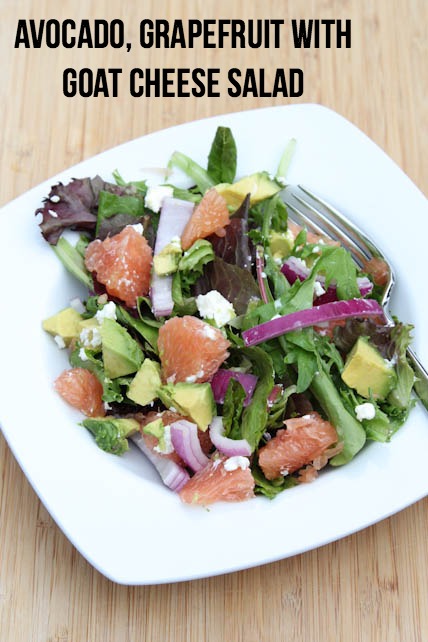 I'm sharing this salad in honor of my stepsister. It's her favorite and she always makes it for family dinners when she's in town from New York. She usually adds blue cheese, but I'm including goat cheese because it sits better with my tummy.
I saw a food blogger friend share her new favorite dressing on Instagram this past weekend and it just so happens to be the best dressing for this salad too. (She's another 'salad a day' gal like me!)
Here's why the dressing she shared is perfect for this salad…
The grapefruit is tart with a hint of sweet. The red onions bring the bite and crunch to this salad. The avocado brings the suave into the mix. The mixed greens are packed with as much flavor as lettuce can bring. The goat cheese (or blue cheese) adds the tang and creaminess to round out the salad. Now…top it with the strong, tangy flavors of the Real French Vinaigrette from Brianna's and you've got yourself a crazy delicious salad. Cray-cray delish friends.
While grapefruits are a winter citrus fruit, they are readily available here in Texas…Ruby Reds baby…mmmmm! (Random fact: Red Grapefruit is the Texas state fruit. Who knew!) I'm sharing this recipe now because avocados are plentiful and my guess is that you can find a grapefruit nowadays. It might be harder to find good ripe avocados in the winter months, however.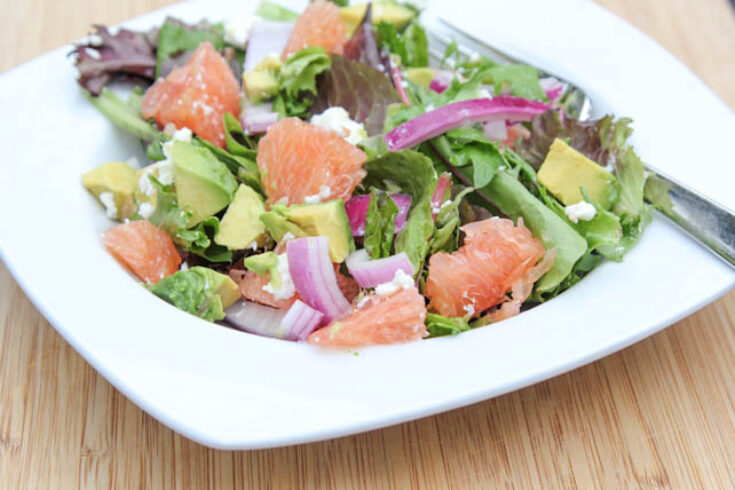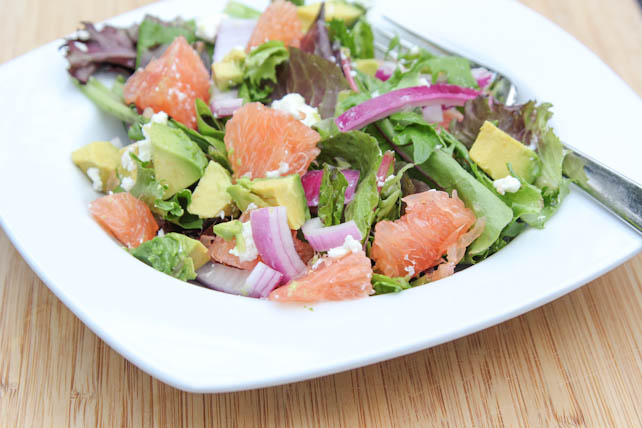 The best kind of flavors all mixed up in a delightful fresh salad!
Ingredients
16

oz

mixed greens

1

red onion

sliced

1

large

red grapefruit

segmented

2

avocados

seeded and diced

2

oz

goat cheese

crumbled

French Vinaigrette, as much as you like!
Instructions
Add the mixed greens into a large mixing bowl. Toss in the red onion slices, grapefruit segments, diced avocado and crumbled goat cheese. Toss in as much dressing as you like.

Serve Avocado, Grapefruit with Goat Cheese Salad for lunch or take to a potluck or gathering.