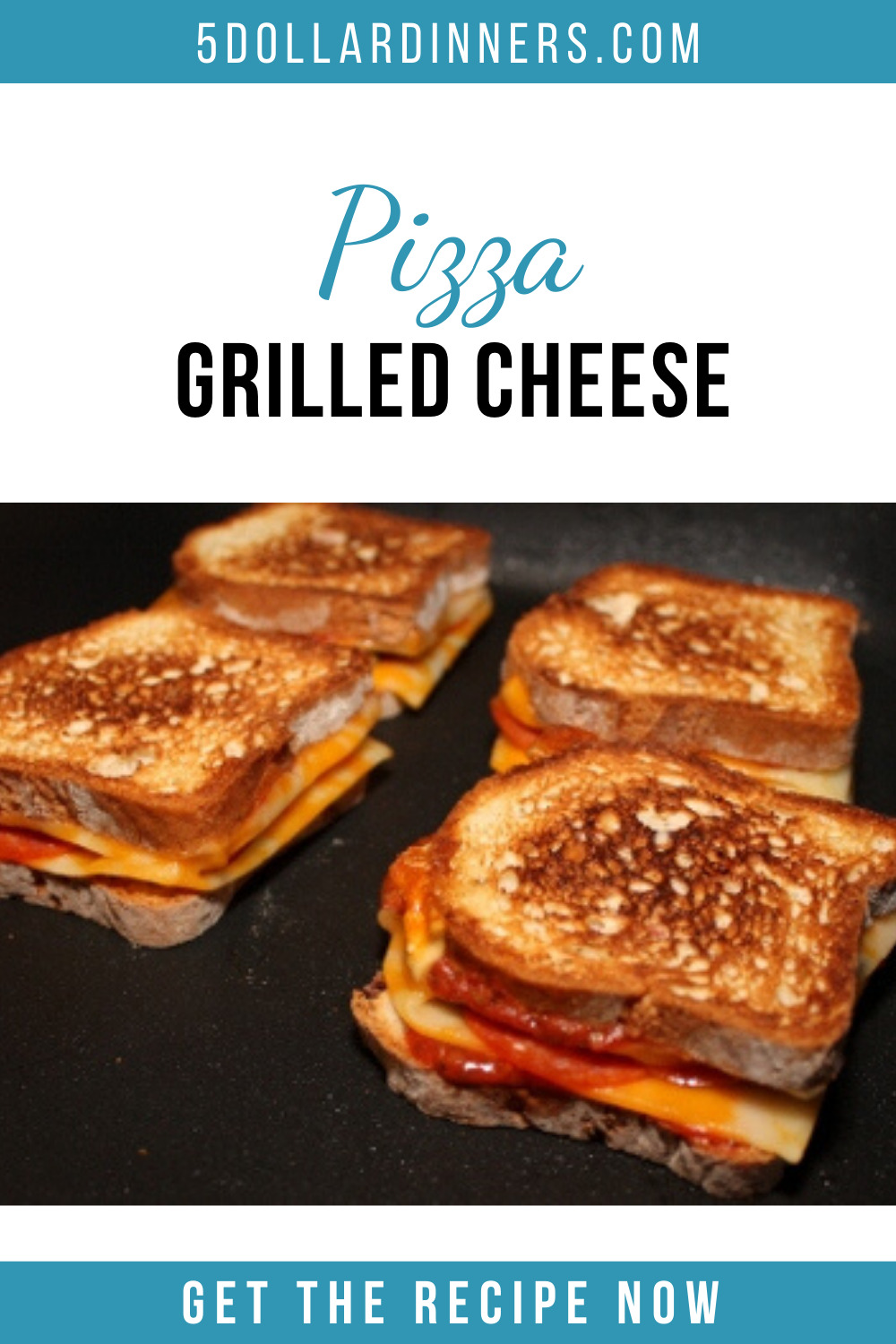 Growing up my mom often made tomato soup and grilled cheese sandwiches. And I'll be honest, it wasn't one of my favorite meals. But when I saw Erin's Carmelized Onion Grilled Cheese, I thought, "Now that's a grilled cheese sandwich!" Her adaptation made me start thinking of ways I could alter traditional grilled cheese sandwiches to make them more appealing to my children. (and me!)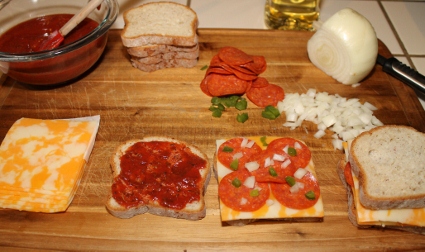 You need pizza sauce and cheese, but all of the other ingredients are optional. Use your favorite pizza toppings as the filling. I used Sargento's Natural Blend Cheddar and Mozzarella cheese, pepperoni, onions, and peppers.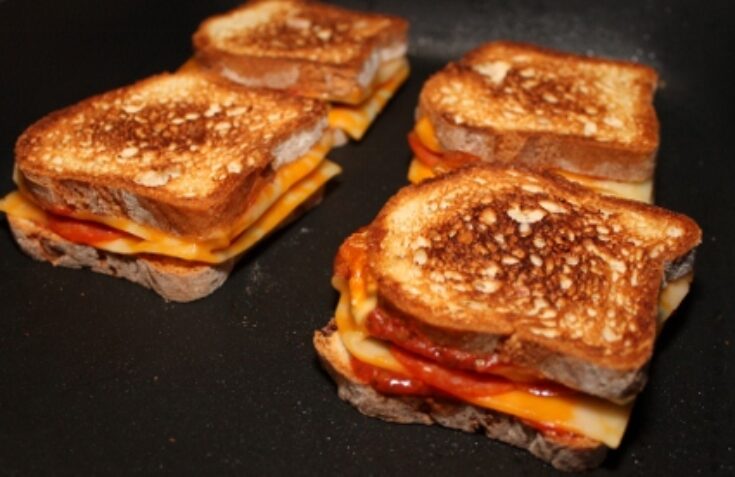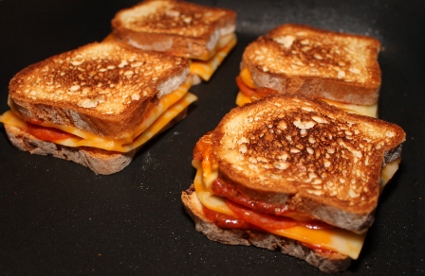 Instead of brushing the bread with butter or oil, I brush the skillet with olive oil. That is enough to keep the bread from sticking and produces a crunchy bread.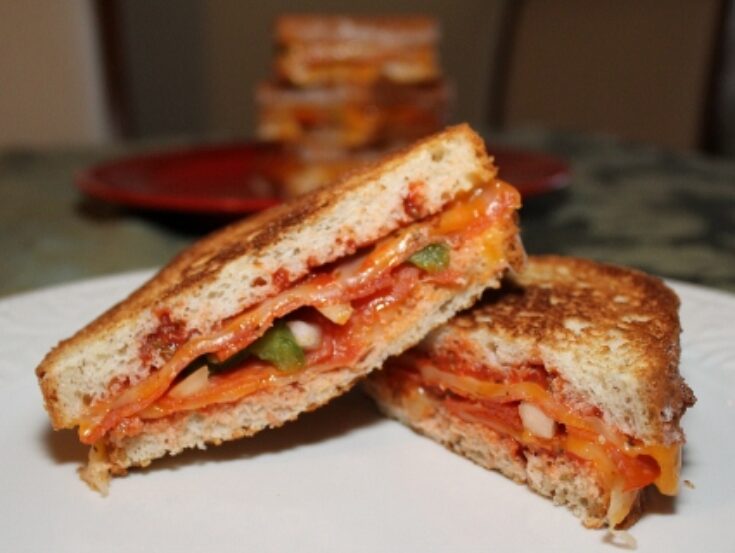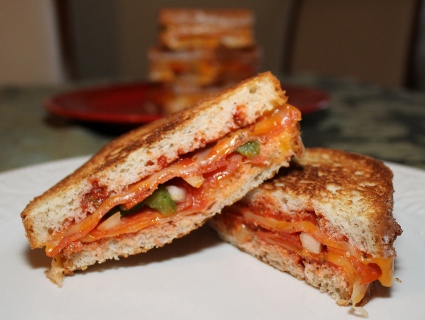 The Pizza Grilled Cheese Sandwiches were hugely popular with my kids. One of my kids actually liked the pizza grilled cheese better than pizza.
All the delicious pizza flavors and toppings, between toasty bread!
Ingredients
8

slices

of bread

1/2

cup

pizza sauce (easy Pizza Sauce recipe)

8

slices

of cheese

32

pepperoni

(optional)

diced onion

(optional)

diced bell pepper

(optional)

sliced mushrooms

(optional)
Instructions
Brush frying pan with olive oil.

Spoon pizza sauce onto 2 slices of bread.

Place cheese on top of one of the pieces of bread.

Top the cheese with pepperonis and veggies of choice. Add more pepperoni on top of the veggies if you wish.

Place another slice of cheese on top of the veggies and pepperoni.

Top with the other piece of bread and place on the skillet. (Repeat until you have assembled all of your sandwiches).

Fry over a medium heat until the bread is brown and the cheese starts to melt. Flip and cook on the remaining side until the bread is brown.

Serve while still warm.