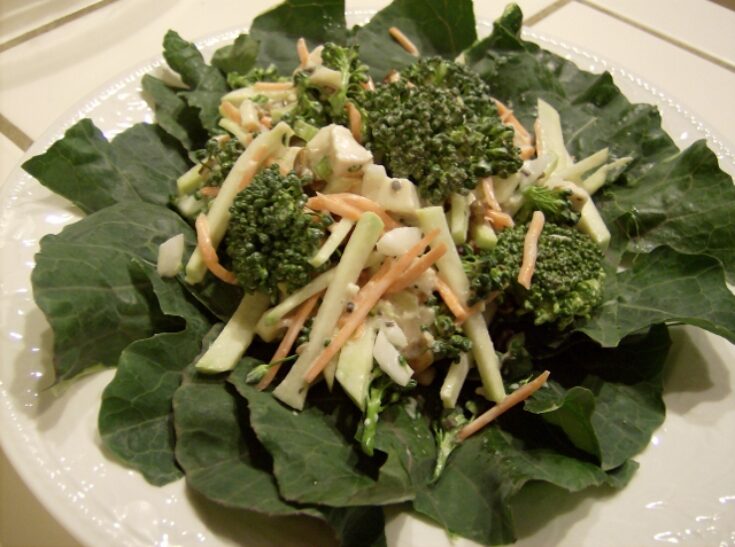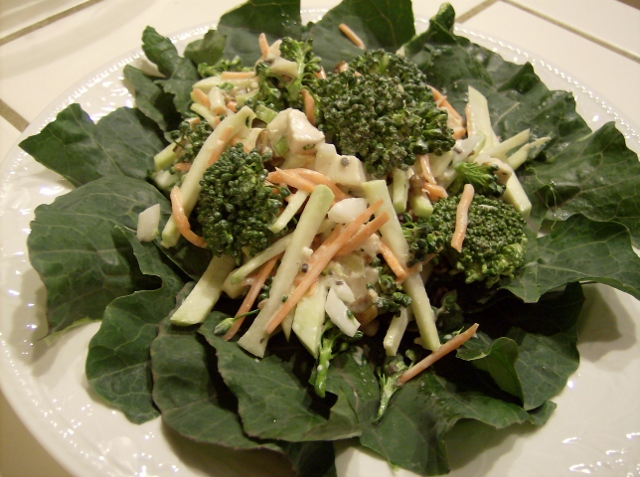 I like to operate from a menu plan, but during the summer my menu plan is written in pencil and subject to change after visiting the garden. On today's tour I discovered that some of  my kohlrabi and broccoli plants were beginning to flower. I immediately began harvesting…and creating a new dinner plan.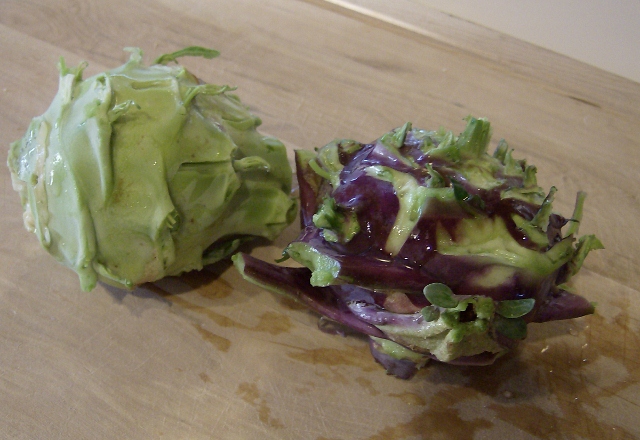 My daughter describes kohlrabi as a B list vegetable – not cool enough to make it on to Veggie Tales.
After you cut off the stems, peel the kohlrabi bulb with a vegetable peeler to remove the tough outer layer. It is often described as tasting like broccoli stems, which is what inspired me to modify my broccoli salad recipe to include it, but I think it tastes more like jicama. When I shared my observation with my family, my daughter noted that jicama is another one of those uncool veggies that nobody knows about. 🙂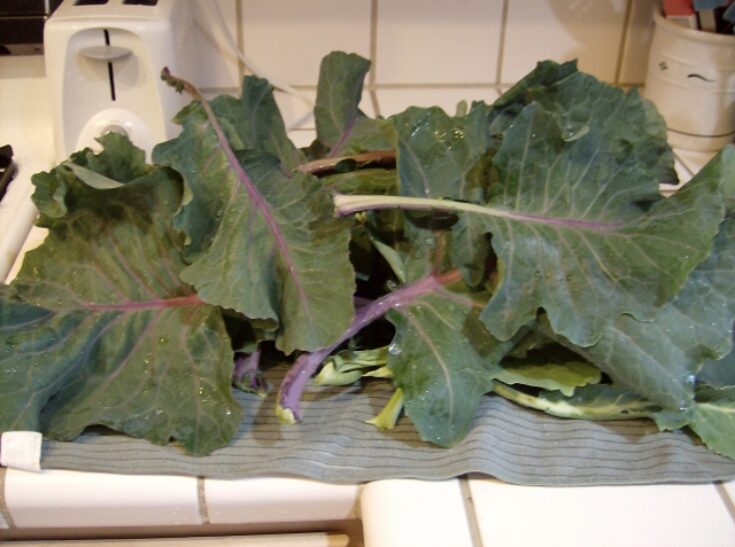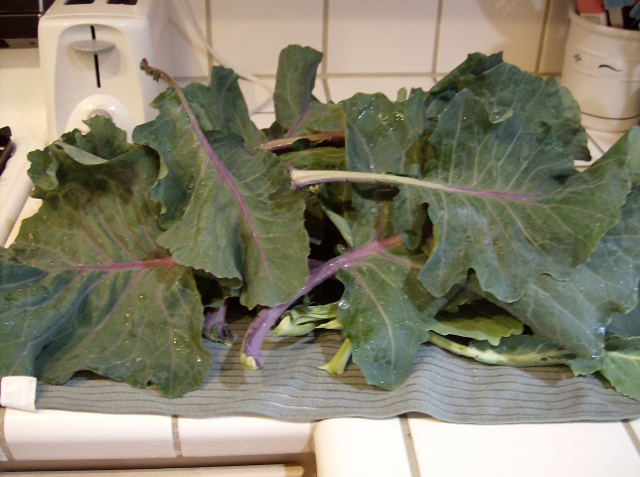 Kohlrabi greens are edible. I like to save them to add to soups and salads. I used kohlrabi greens with this recipe to create a bed and placed the Broccoli Salad with Kohrabi and Chicken on top of them.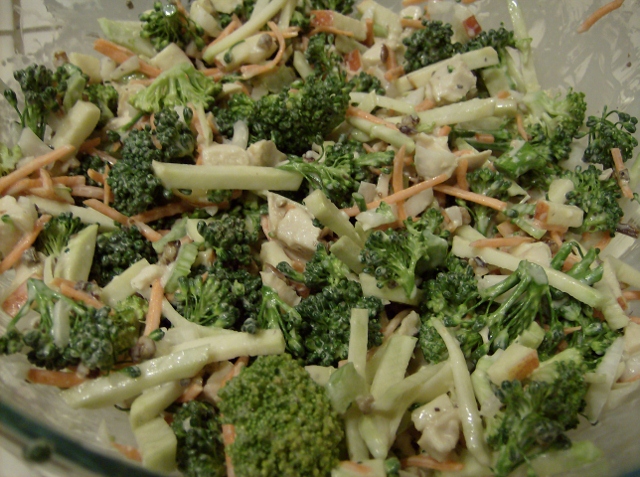 Broccoli Salad with Kohlrabi and Chicken

Adapted from Nutty Broccoli Salad

Yield – 4 – 6 servings

Preparation Time – 20 minutes

Cooking Time – It doesn't require cooking if you have leftover chicken, but it does require 3 – 4 hours of refrigeration.

Ingredients

4 cups broccoli florets
2 kohlrabi bulbs, peeled and julienned
1 cup julienned carrots
1 small onion, chopped
1 cup cooked chicken, diced
1 large apple, diced
1/2 cup pecans
2 celery stalks, thinly sliced
1/2 cup mayonnaise
1/2 cup plain yogurt
2 Tablespoons balsamic vinaigrette
1/4 cup honey

Directions

Mix salad ingredients together in a large bowl.
Combine mayonnaise, yogurt, vinaigrette & honey in a small bowl, stir well.
Pour dressing over salad, mix until thoroughly coated.
Refrigerate at least 3 – 4 hours, until chilled.
Serve cold over kohlrabi greens.