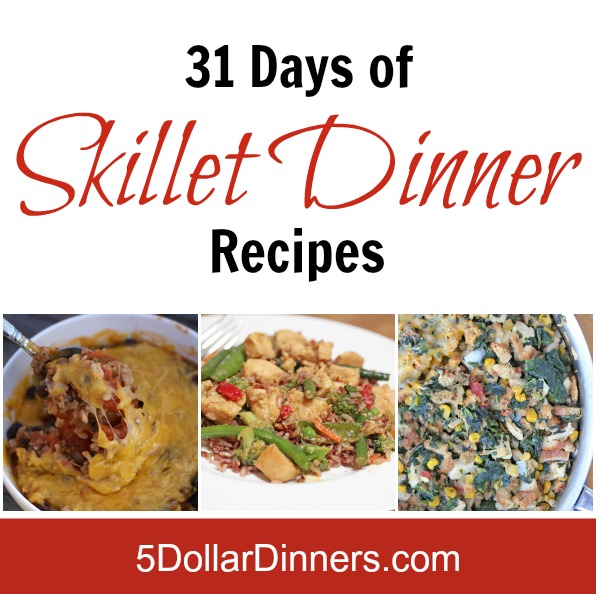 Hey and hi from our first post in 2015!
We decided to kick off this New Year with a brand new theme for the crazy popular '31 Days' series that we ran this past year. By the time that we are done with this series, you are going to be an EXPERT SKILLET DINNER MAKER! EXPERT, I say!
I'm going to teach you the ins and outs of skillet dinner cooking, will include one of my favorite skillet dinner recipes (towards the end of the month) that up until now has only appeared in my One Dish Dinners Cookbook. You'll just have to wait and see which one it is, so stay tuned!
Here's what I love about skillet dinners:
They are super simple to prepare.
You can have dinner on the table in 20-30 minutes or less.
They can easily be a 'one dish dinner' that includes your protein, starch and veggie all cooked together in the same skillet!
A couple of tips and tricks for you:
Invest in a good skillet. (Perhaps you have a gift card from Christmas you could use?!) You want one with a good tight fitting lid, and one that is large enough to fit 4 hearty servings. (Here is mine.) Also, a sturdy 12″ cast iron skillet is perfect for making 4 serving size skillet dinners.
Be sure to keep the heat at medium-medium low to keep things from getting burned or crusty on the bottom.
Take good care of your skillets so they last you many, many years. I've detailed how to do this in my One Dish Dinners Cookbook, but you could also get some good tips here: How to Season and Care for Cast Iron Skillet.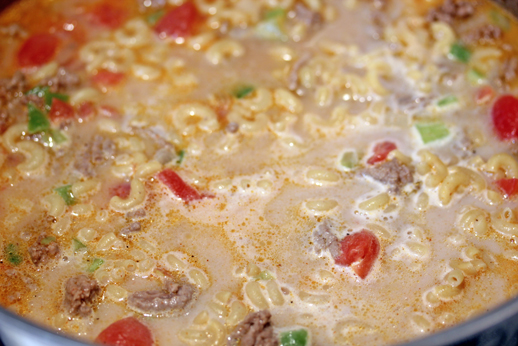 And finally, for the first 'recipe' (although it's technically not a recipe!) of our 31 Days of Skillet Dinners…
Find out how much liquid you need and what to do if you added too much or not enough!
And, stay tuned as we feature Skillet Dinner Recipes for the entire month of January!
Disclaimer: As an Amazon Associate, I earn commissions on qualifying purchases. Reviews, opinions are my own.