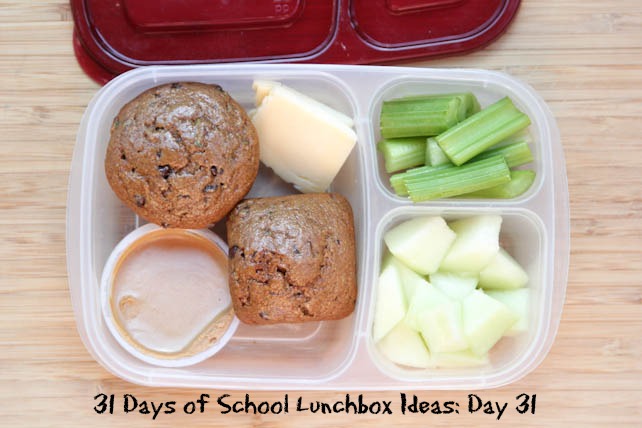 I can't believe it's the last day in our series for school lunchbox ideas! I hope that you've gotten some helpful ideas to inspire you this school year. Make sure you check out ALL of our lunchbox ideas below!
What's In Today′s Lunchbox?!
**For those of you who have peanut free schools, make sure you try Wowbutter!  It's a safe alternative to peanut butter that is made in a 100% Peanut Free, Nut Free, Gluten Free, Dairy Free, and Egg Free Facility, and most importantly, tastes just like the real thing!
Disclaimer: These ideas are just a small part of the total food eaten throughout the day. Some have smaller amounts of protein and/or green veggies than others, but you can balance that out with serving more protein or green veggies at other meals/snacks. Feel free to adjust these ideas to fit your family's needs.
Erin's Favorite Lunchbox Packing Tools
When it comes to packing lunch boxes for the 3 older dudes, I need sturdy that will last ALL year and into the next! Which is why I recommend the following…
Free Lunchbox Printables
Happy lunch packing y'all!!!

Disclaimer: As an Amazon Associate, I earn commissions on qualifying purchases. Reviews, opinions are my own.