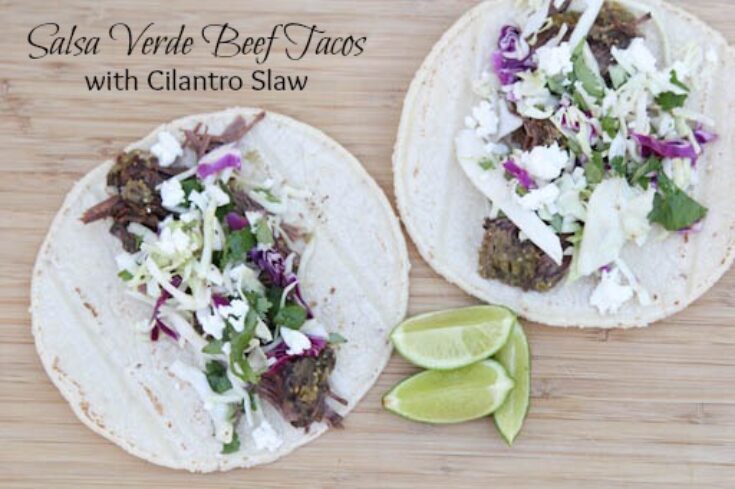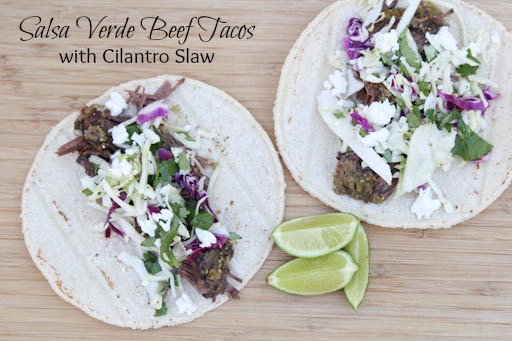 The lovely part about tacos and being gluten free is that you can use gluten-free corn tortillas to make 'street tacos' or 'food truck tacos' and enjoy them without the gluten. Since moving back to TX, I've eaten more tacos in the last 18 months than I have in the past 10 years. TexMex food is really the reason I run. Calories in, calories out.
I adore street tacos, especially these with the perfectly soft and cooked shredded beef combined with the crunch from the slaw and the powerful flavor punch of the fresh cilantro leaves.
Get the full recipe for Salsa Verde Beef Street Tacos with Cilantro Slaw here!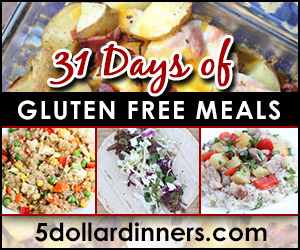 Welcome to our 31 Days of Gluten Free Meals here on $5 Dinners. May is Celiac Awareness Month, so we thought it appropriate to recycle our old favorite gluten free recipes (and post some new ones too!) Each morning for the next 31 days, we'll share meal ideas with you! If you aren't gluten free, PLEASE SHARE them (using those cute buttons below!) with those in your life who avoid or are allergic to gluten!

Be sure to share all the 31 Days of Gluten Free Meals with your friends and family!