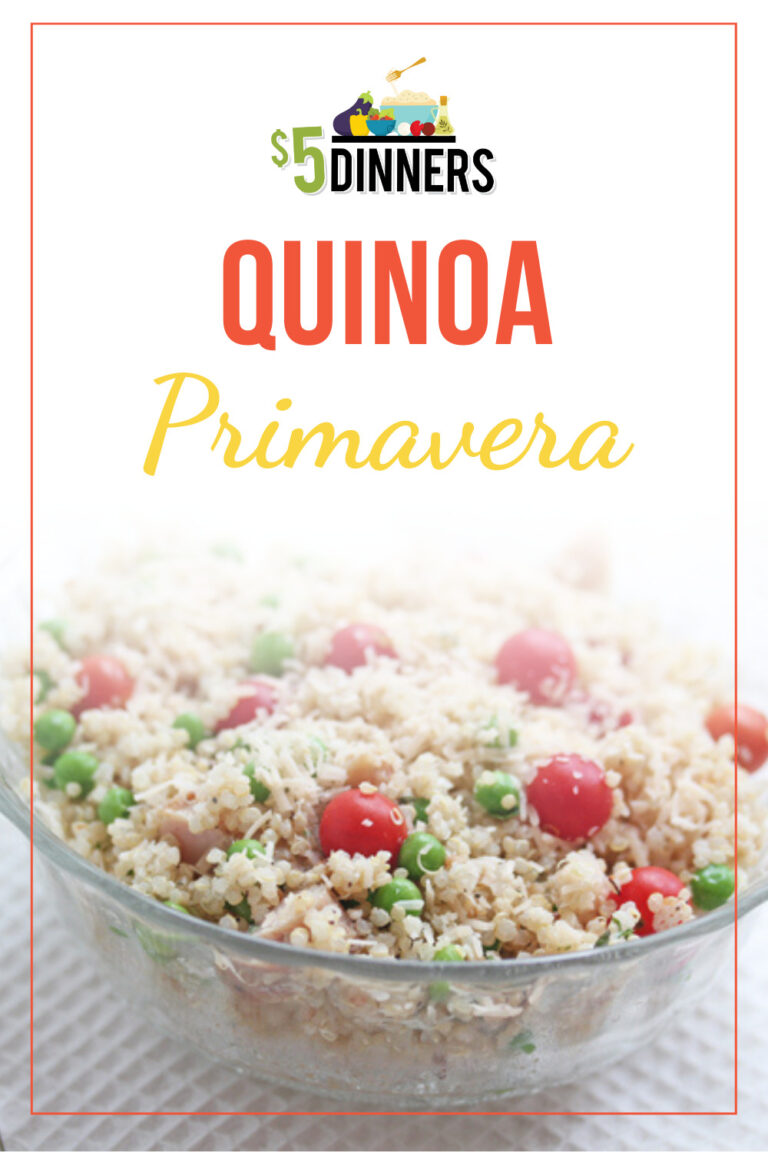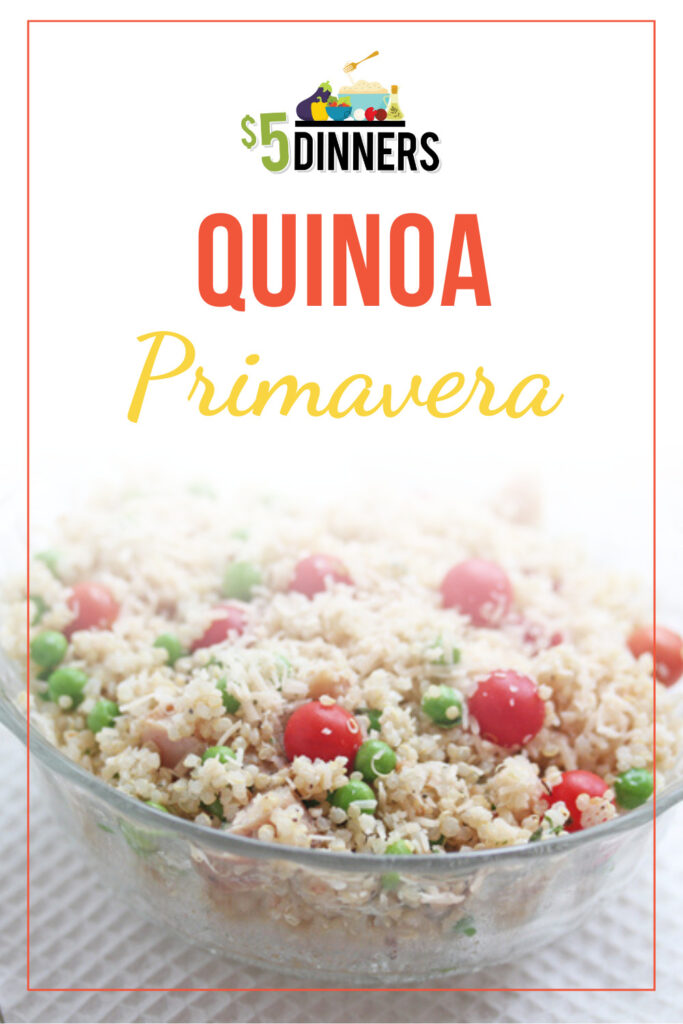 I love quinoa.
I love how it's so filling. I love that my kids lick their bowls when I make it for them. I love that it's packed with protein. I love that it's an inexpensive way to make a gluten free meal. And I love that you can mix just about anything with it for a delightful one dish dinner.
Tonight we have on the table a Quinoa Primavera with diced grilled chicken, peas and tomatoes from the garden. Tossed with a creamy herb sauce and topped with Parmesan cheese.
It's the perfect combination of bold flavors – from the burst of the sweet tomatoes, to the fragrance that comes from the fresh herbs, to the little bite from the fresh garlic.
Tasteful and healthful dinner on the table in 20 minutes or less with this Quinoa Primavera.
Ingredients
1 3/4

cup

quinoa

2

cups

diced grilled chicken

12

oz

bag frozen peas, cooked

1

pint

cherry or grape tomatoes, halved

2

oz

cream cheese, softened

1/4

cup

milk

2

Tbsp

chopped fresh herbs, basil, oregano, parsley

2

garlic cloves, crushed

Salt and pepper

Parmesan cheese, for each serving bowl

Tossed salad; as side dish.
Instructions
Boil 4 cups of water, then add the quinoa and return to a boil.

Cover, reduce heat to medium and cook for 15 minutes.

In a small mixing bowl, whisk together the cream cheese, milk, herbs, garlic, salt and pepper.

Once cooked, toss the quinoa with the grilled chicken, peas, tomatoes and cream sauce.

Add to serving bowls.

Sprinkle a pinch of Parmesan cheese into each serving bowl.

Prepare tossed salad.

Serve Quinoa Primavera warm or chilled with tossed salad.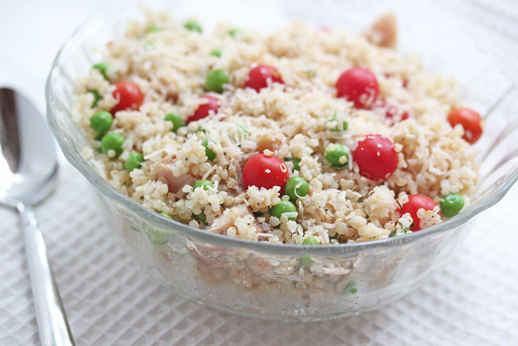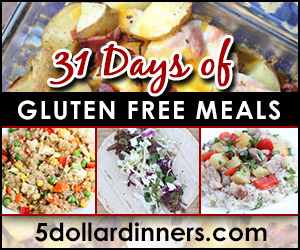 Welcome to our 31 Days of Gluten Free Meals here on $5 Dinners. May is Celiac Awareness Month, so we thought it appropriate to recycle our old favorite gluten free recipes (and post some new ones too!) Each morning for the next 31 days, we'll share meal ideas with you! If you aren't gluten free, PLEASE SHARE them (using those cute buttons below!) with those in your life who avoid or are allergic to gluten!
Be sure to share all the 31 Days of Gluten Free Meals with your friends and family!