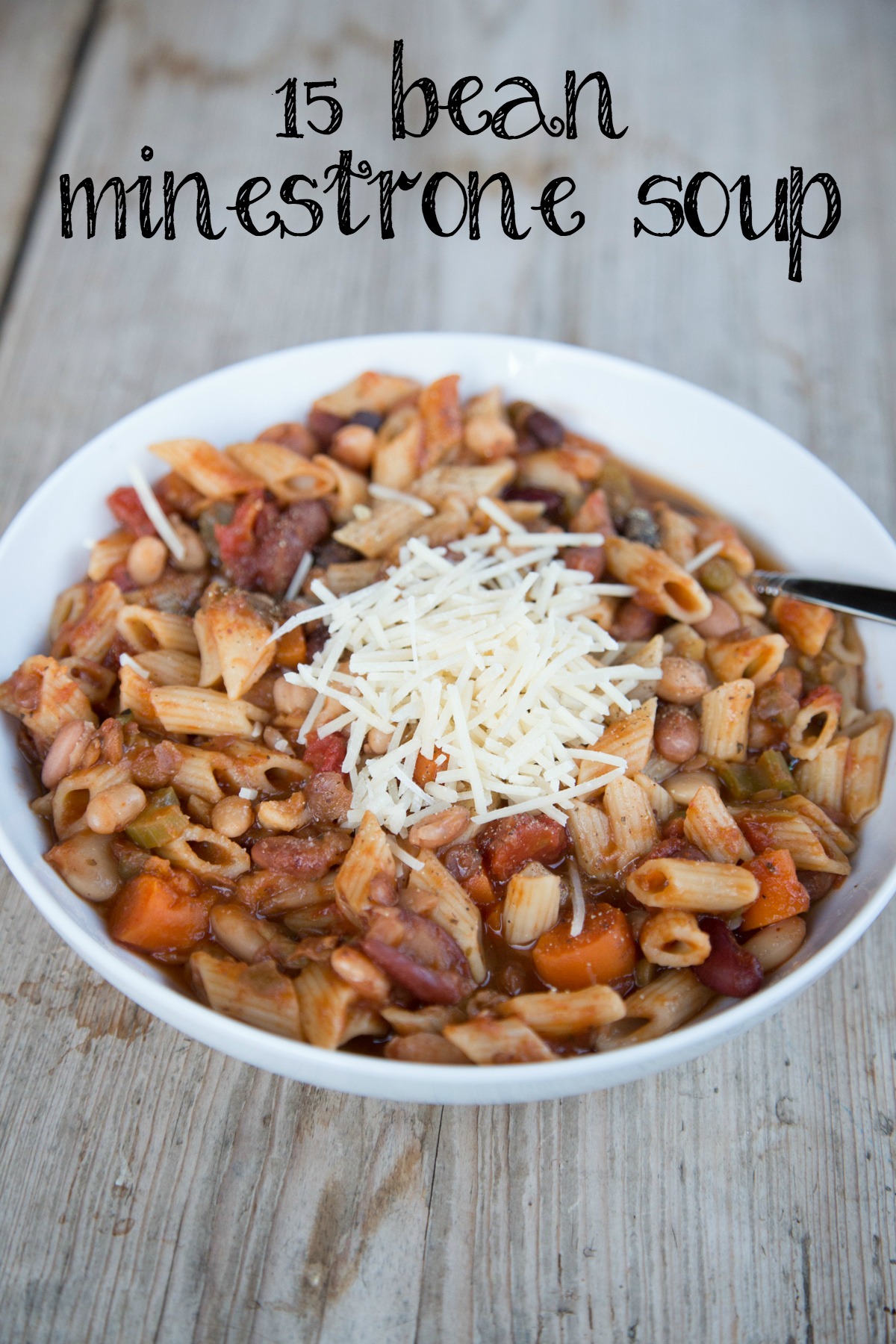 See that soup right up there…this is a soup that resulted in a "fight over the leftovers" 😉 My husband and I had to duke it out for what was leftover from this soup.
This is a hearty and filling soup that we gobbled up! It makes a ton so there were some leftovers after my boys were through with it.
Oh, and if I ever write a "Feeding Teenage Boys on a Budget" cookbook, this recipe will be first in line for the pasta chapter 😉
This soup is very thick and hearty and one could argue that it's more of a chili…but I'm calling it a soup…and you can add more stock or water to make it as soupy as you'd like!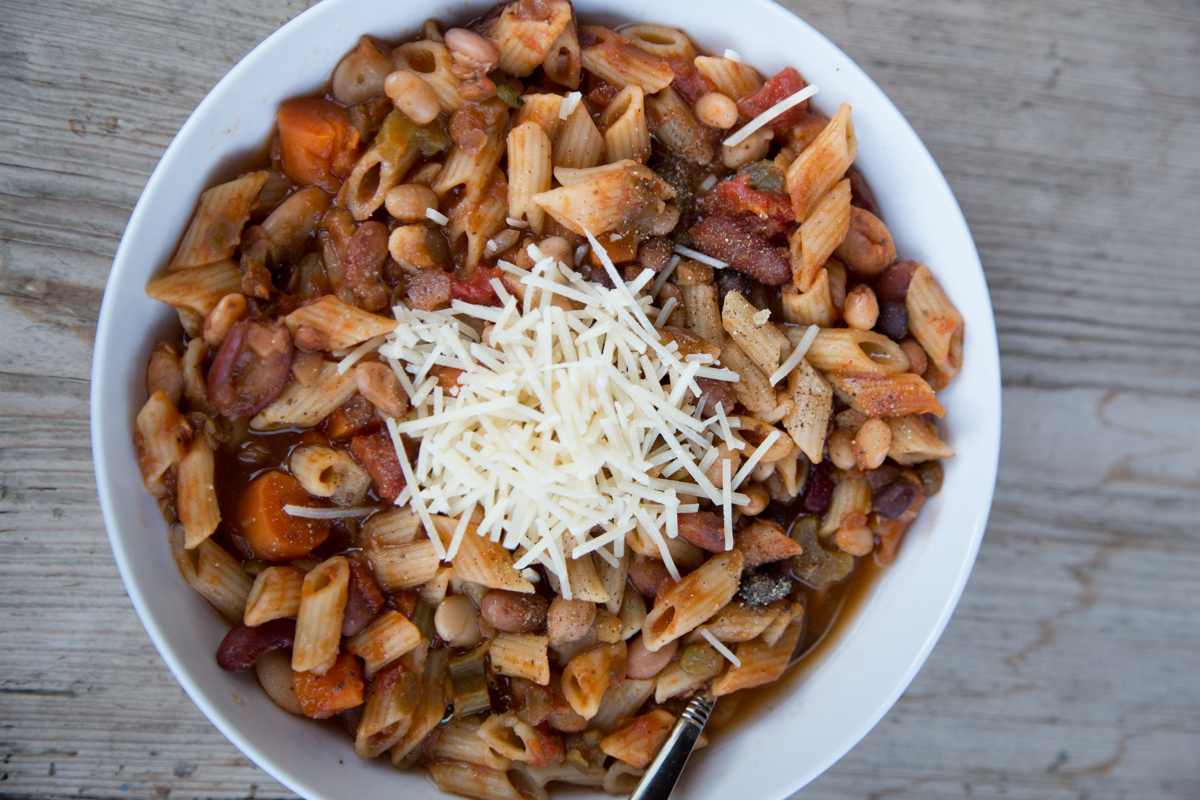 This is a simple Minestrone soup recipe, that's loaded with protein from the 15 Bean soup mix. In place of the traditional "single bean" – like red kidney or Great northern bean, I decided this soup should be made with "all the beans."
Here's what you look for on the dried beans aisle at your store…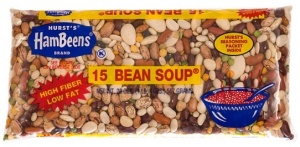 Delightful and filling…now for the recipe…
P.S. I marked this recipe as vegetarian, just be sure to use vegetable stock to keep it vegetarian! 🙂
A hearty and filling soup! Great way to feed growing kids!
Ingredients
1

lb.

bag Hambeens 15 Bean Soup mix

1

small

white onion, chopped

2

stalks celery, chopped

2

garlic cloves, crushed

4

carrot sticks, peeled and chopped

15

oz

can tomato sauce

1

Tbsp

Italian seasoning blend

4-6

cups

chicken or vegetable stock (use vegetable for vegetarian!)

1 1/2

cups

small shell pasta noodles

Salt and pepper to taste

Parmesan cheese, optional garnish

Fresh veggies, as side dish
Instructions
Soak the beans overnight.

Drain and add to large saucepan or 6-qt. or larger Dutch oven. Add 8 cups of water and cook for about an hour or until larger beans are soft.

After an hour of cooking the beans, add the chopped onion, chopped celery, crushed garlic and chopped carrots.

(Note: You'll need to eyeball and make sure you'll have enough liquid to cook the pasta. Depending on how much water is left after cooking the beans, you'll need to add between 4 and 6 cups of stock. You can also add more water to the pot when you add the pasta.)

Stir in the tomato sauce, Italian seasoning blend and 4 to 6 cups of chicken or vegetable stock.

Bring the beans, veggies, and stock back to boiling over medium high heat and let cook for about 10 minutes.

Add the pasta noodles and cook for another 8 to 10 minutes or until al dente. Remove from heat immediately and serve. (This will keep the pasta from overcooking.)

Prepare veggies or preferred side dish.

Serve 15 Bean Minestrone Soup with Parmesan cheese garnish and a side of fresh veggies.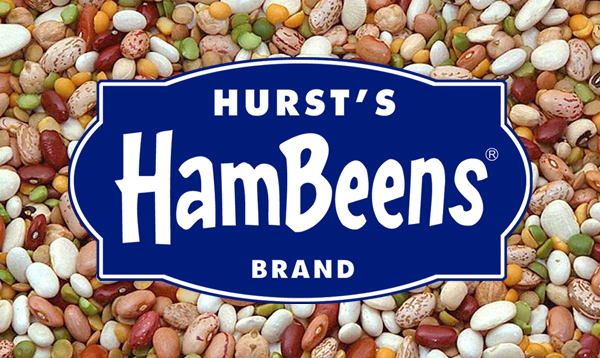 Disclosure: This post is brought to you by Hurst Beans and their Hambeens dried beans. Recipe and opinions are my own.