Now more than ever you need to be closely tracking the $$ you spend on food.
On this week's Erin Chase Show, Erin breaks down the reasons we don't track our daily food spending, why you need to start tracking right now (hello, inflation), along with 3 ways to better track your food dollars.
Today, the March 2022 CPI numbers were released and there is now a 8.5% year over year inflation. Much of this recent rise is due to increased energy costs, but those costs spill over into supply chain, transport costs and therefore higher food costs.
Meats are up 13.9% and fruits up about 4%.
With prices like this ON THE RISE (and no end in sight of when this will level off!), we need to get smart and intentional with how we spend our food dollars.
I break it all down for you here…
Listen to The Erin Chase Show Podcast
How to Track Food Spending
First, keep it easy and simple.
Second, make it a habit.
Third, notice how accountable you are to yourself and your spending when you track it closely.
Here are 3 ideas for tracking your spending…
#1 Use the Notes App on Your Phone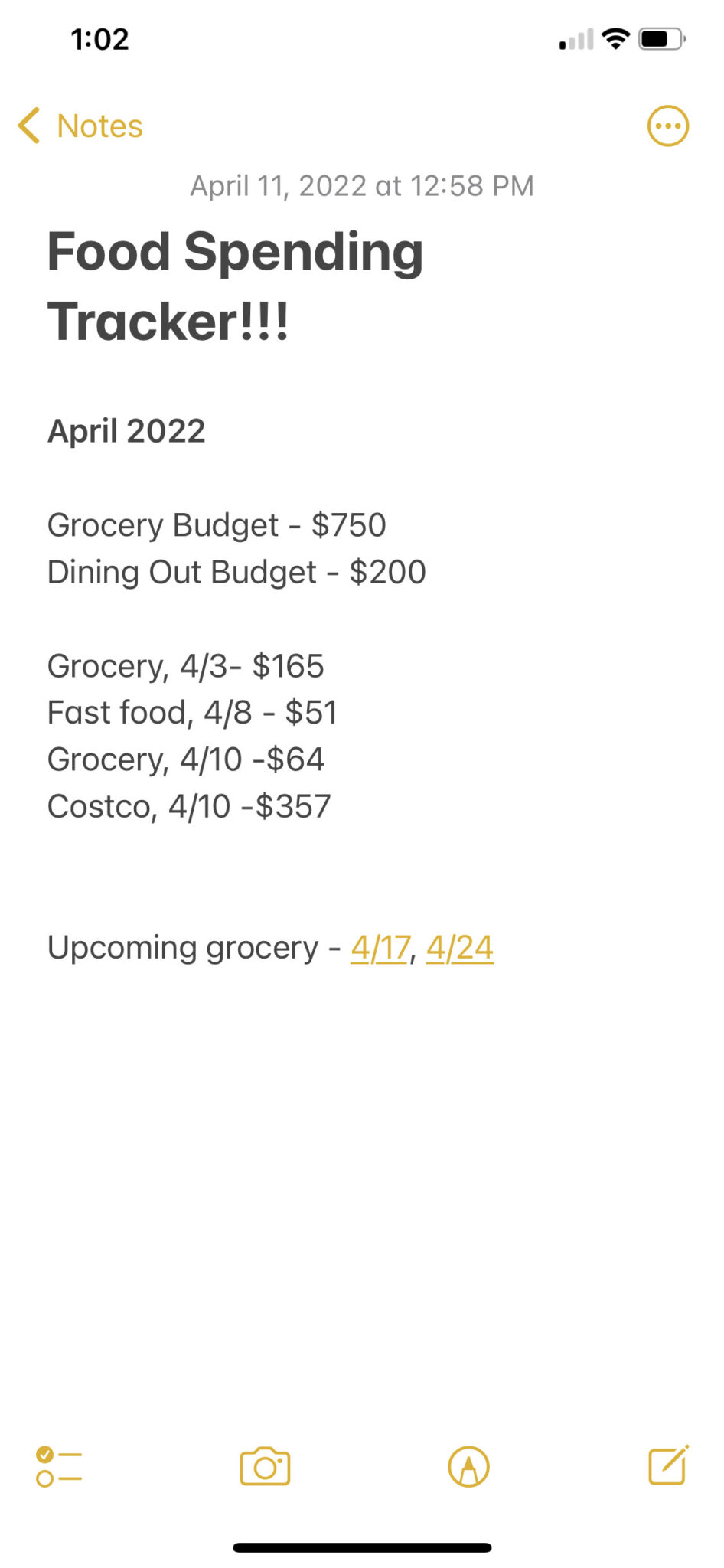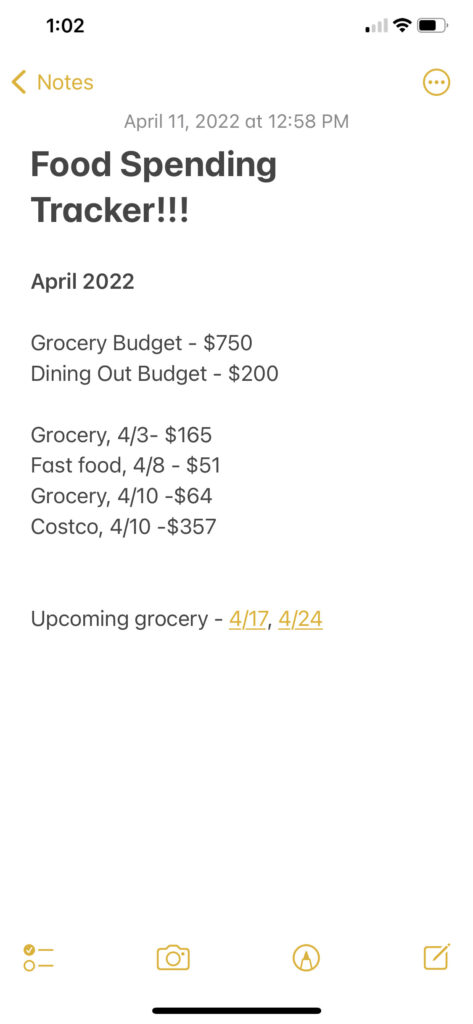 #2 Write it down on a weekly or monthly spending tracker
#3 Get notifications from your budgeting app or bank or credit card.
When you have reminders coming to you often, it helps you keep your food spending top of mind. Set up notifications from your bank or credit card so that you get pinged when you use your card at a restaurant or grocery store.
If you use a budgeting app, set up notifications for reminders to check the app and track your food spending.
Again, keep it simple and make the information come to you so that it's easier to create this food tracking habit!!!