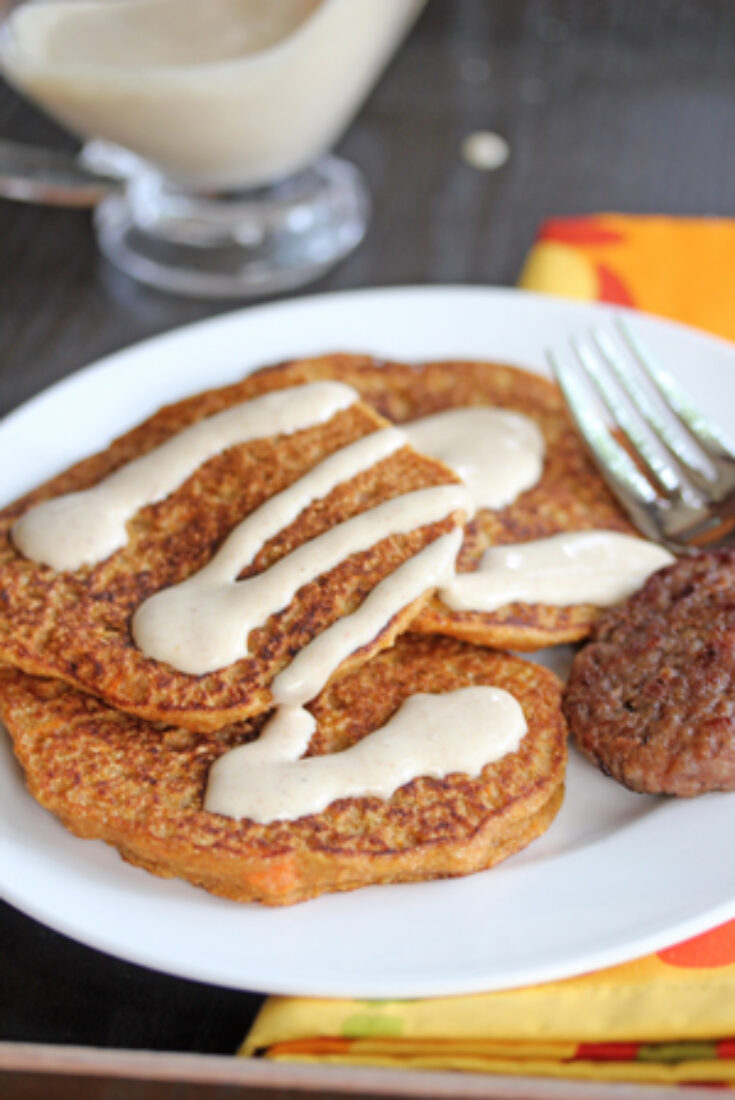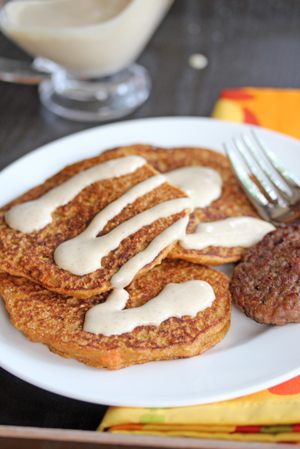 I love playing with pancake batters. I recently made some Whole Wheat Zucchini Carrot Pancakes, and decided to take them to the next level with a cream cheese-maple syrup.
And oh. oh. oh. my. word.
Yes…these are safe to call dinner. Or breakfast. Or lunch. Or after school snack. Or midnight snack. Or all of the above. (But maybe not in the same day!!?!!)
These pancakes are made with whole wheat flour and maple syrup. So they are actually good for you. (Despite the fact that the name of the recipe sounds like dessert. They are the real deal for a meal!)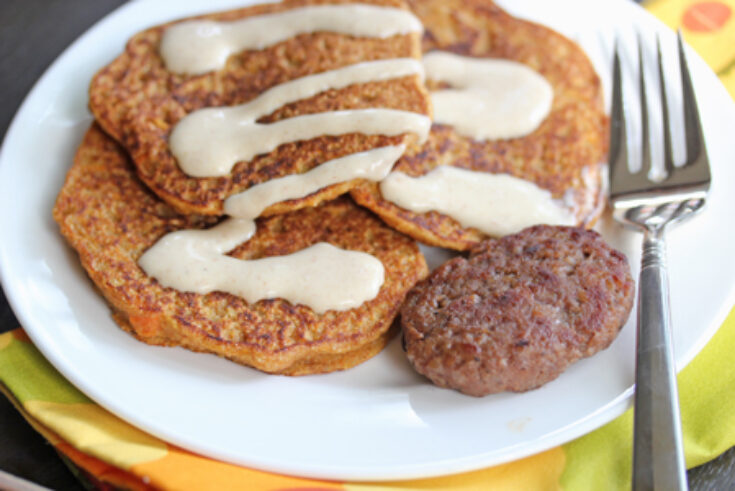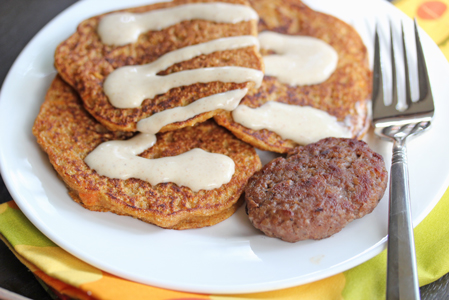 (I get maple syrup free from Amazon, using credit earned Swagbucks.)
Now for the recipe…
Ingredients
2

cups

whole wheat flour ($.56)

1 teaspoon cinnamon ($.05)

2 teaspoons baking powder ($.10)

1 teaspoon salt

1 1/2 - 1 3/4 cups milk (depending on how thick you like your pancakes) ($.20)

1 egg ($.10)

1/4

cup

applesauce ($.20)

2 Tablespoons maple syrup ($.50)

2 Tablespoons butter, melted ($.20)

1 1/4 cup grated carrots ($.25)

Syrup: equal parts cream cheese and maple syrup with dash of cinnamon ($.50-$1)

Side: Sausage, eggs, fresh fruit ($2.50)
Instructions
In a large mixing bowl, whisk together the flour, cinnamon, baking powder and salt.

Whisk in the milk, egg, applesauce, maple syrup, melted butter. Fold in the grated carrots.

Cook pancakes on hot, greased griddle. Repeat until all batter is used.

To make cream cheese syrup, whisk together equal parts of maple syrup and cream cheese and add a dash or two of cinnamon. Pour over hot pancakes.

Serve Whole Wheat Carrot Cake Pancakes & Cream Cheese Maple Syrup with side of sausage, scrambled eggs, fresh fruit.