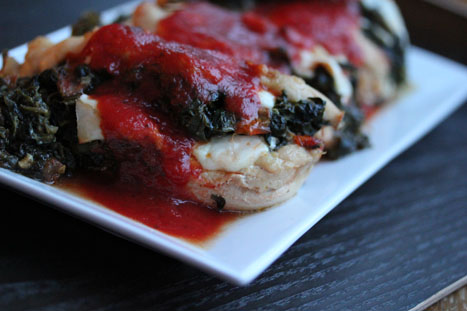 At one point in my life I was a boneless skinless chicken snob. Then this happened.
Still, I cook with it all the time.  Yes, because it's easier and takes less time to prepare.
But I never. ever. no never. pay full price for it.  That would be just silly!
Like with most other meat cuts, I don't pay more than $1.99/lb for chicken breasts. I often see it on sale for $1.88/lb, and sometimes as low as $1.66/lb.  Every now and again my grocery store will mail me coupons for "$2 off $7 meat department" purchase, so I try to use those in conjunction with these sales to get chicken breasts for as little as possible.
You can find many more great recipes that call for chicken too!
There's nothing like the taste of juicy grilled chicken either…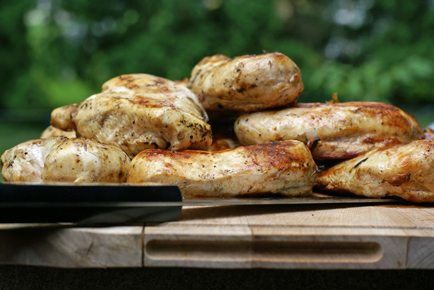 Don't forget about the batch grilling concept. It's *almost* grilling season again!  I may just get out there on Friday afternoon…it's supposed to be near 60!
*squee*
(Click here to view the complete list of "What to Make When" features.)
Do you have any favorite budget friendly recipe that uses chicken breasts that you'd to share!?  Link them up or leave them in the comments.