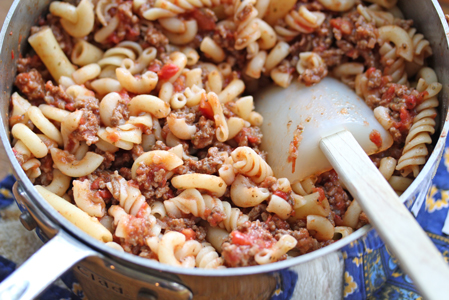 I always end up with just a little bit of pasta left in each box. We usually need about 12 oz. of pasta to feed our family dinner…leaving 3-4 oz. in the box.
So the other night I decided just to combine a few of the different varieties…and boy did the little people get a kick out of it!  (Note: I did combine varieties with the same cooking times.)
What do you do with the leftover pasta noodles in the box?