Fun and Creative Ways to Save on Dinner and Groceries in 2020
If 2020 is your year to get your finances in order, the best and easiest place to start is dinner….or groceries.
The grocery line item of your personal budget is really the easiest to control. It just takes a little knowledge, a little planning, and a little dinner hacking.
Saving money on groceries is my JAM. And I want to teach and inspire you to adopt the frugal mindset of spending less on dinner, while still eating healthful meals.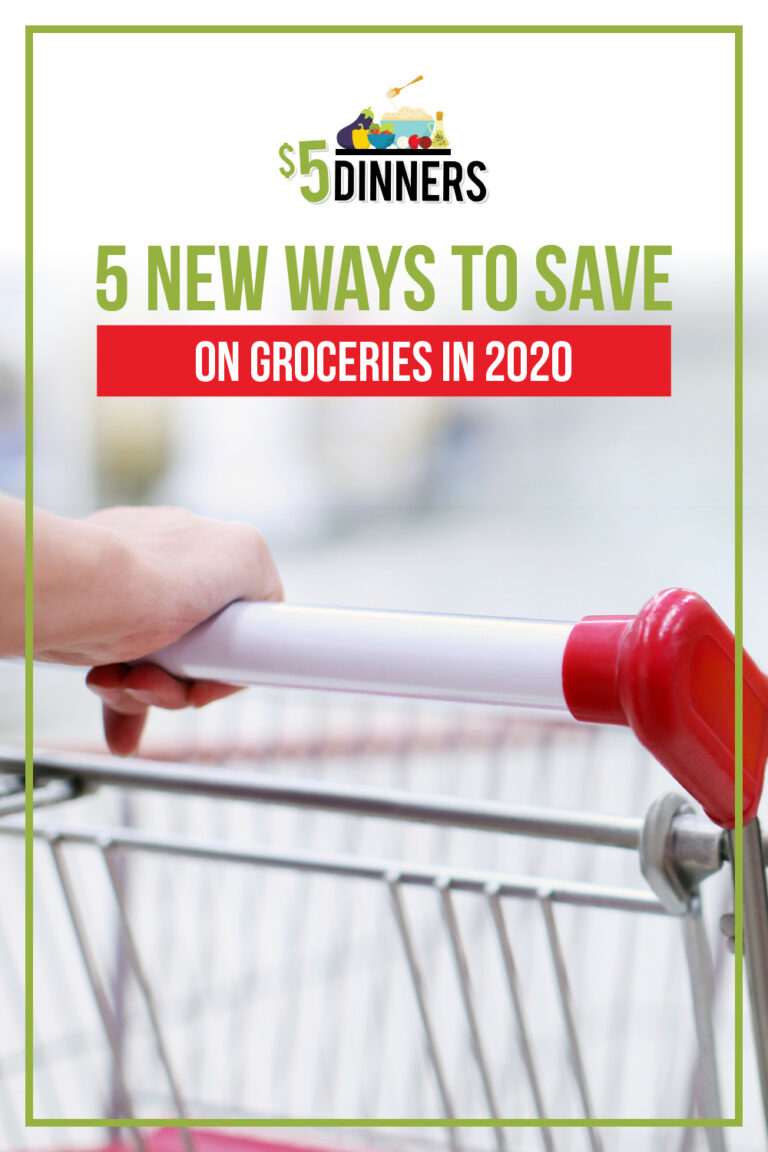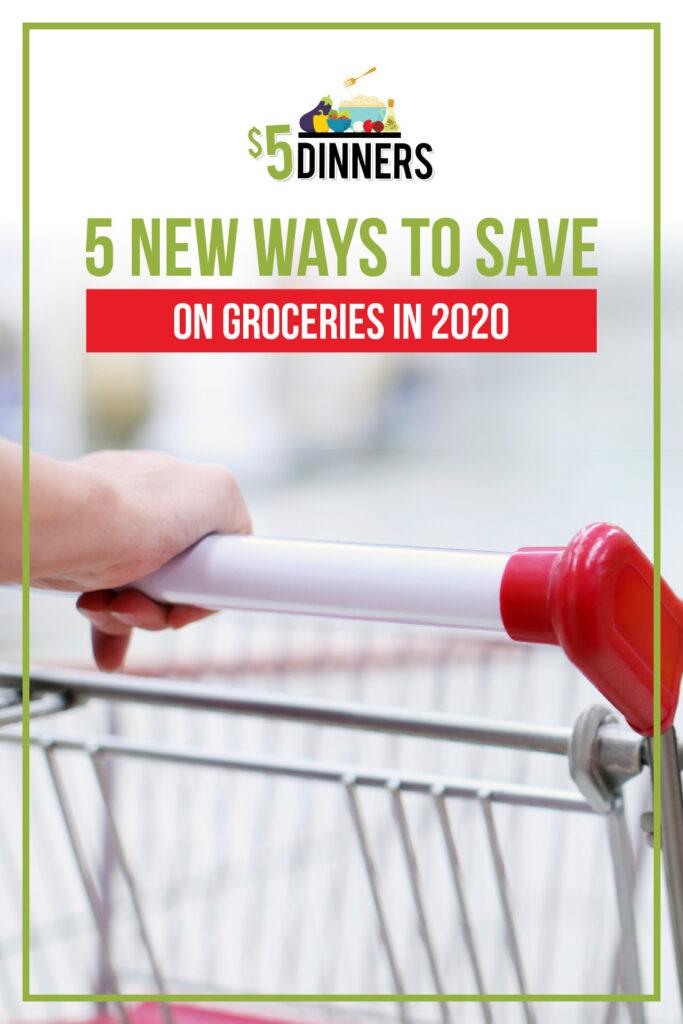 Without further ado…
5 new ways to save on groceries in 2020
#1 – Imperfect Foods
Yup, their delivery routes are expanding and they are opening up in more cities. There's even a wrapped Imperfect Foods delivery truck in my area – I hope that's a sign that they're here to stay.
How Imperfect Foods Works
Set up your delivery schedule. (I'm on every other week.)
Customize your delivery with produce and foods. (Their dashboard is really easy to use!)
Wait for your food to be delivered to your home.
If you haven't heard of them yet, I highly recommend seeing if they deliver in your area.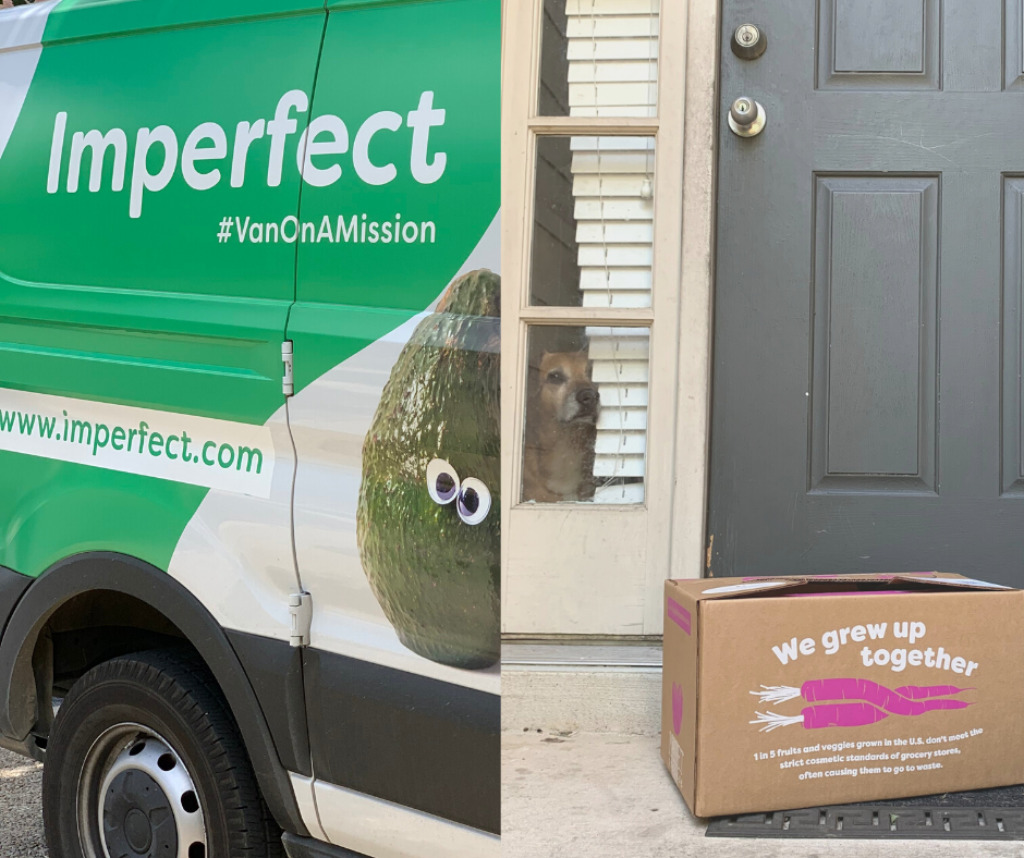 #2 – MyFreezEasy
My ALL TIME FAVORITE WAY TO SAVE ON GROCERIES IS THIS.
Meat on sale + freezer meals = YOU are the QUEEN of Dinner and Saving Money!
Shopping sale items at your grocery store is a great way to save money, but when buying produce, you can only use so much before it goes bad. If you plan to make a few freezer meals out of your fresh (and on sale!) ingredients, you can make more meals at a lower cost.
Meat is another great ingredient to buy when it is on sale and put into a freezer meal. Meat is often the most expensive part of any meal, so buying it on sale helps you save! Most meals last about 3 months in the freezer – so you have plenty of time to eat them!
Other great items to buy while they are on sale (or with a coupon): pasta sauce, rice, beans, canned and frozen vegetables, and soup.
If plan to make a bunch of meals, you can also buy in bulk- without being scared it will go to waste. Buying in bulk is always less expensive than smaller portions.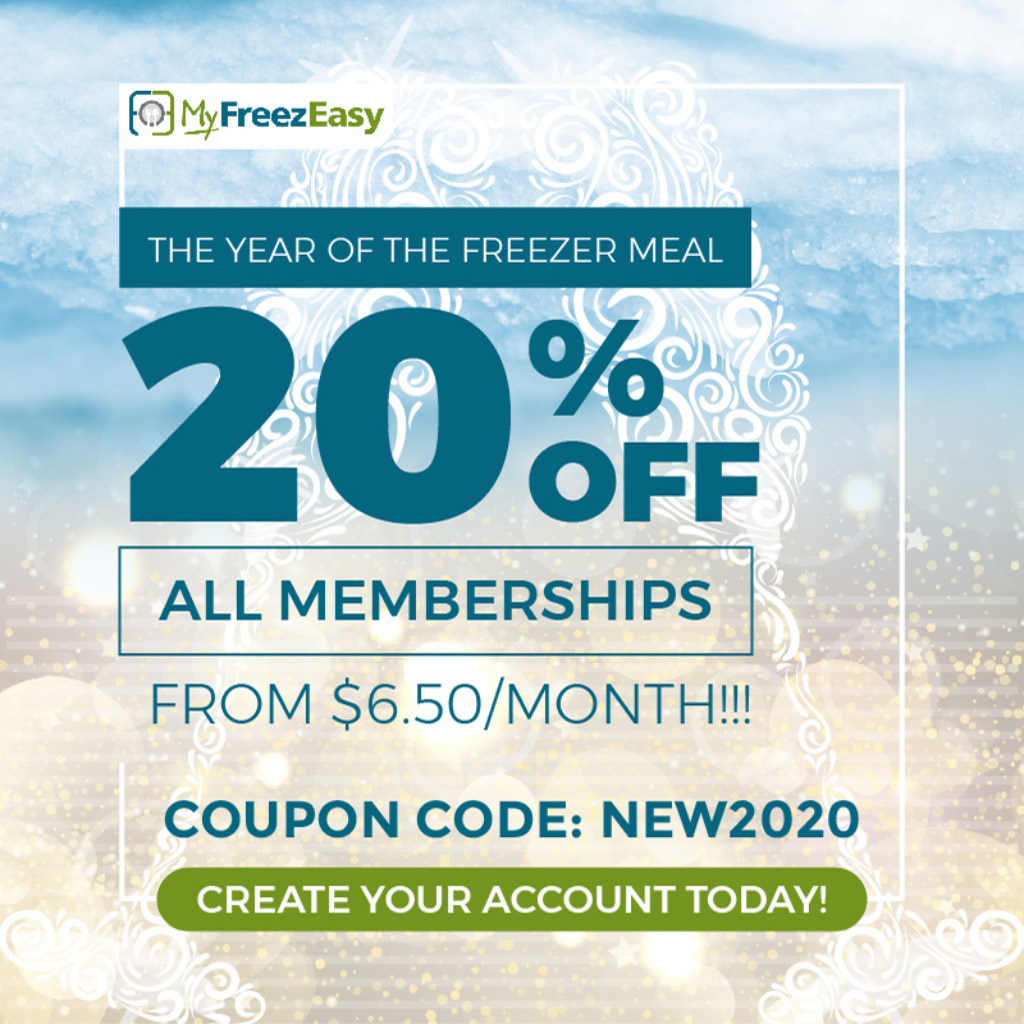 Buy meat on sale & prep meals —> huge grocery savings in the long run
MyFreezEasy offers monthly themed meal plans for "All Chicken Recipes" and "All Ground Beef Recipes" and "All Pork Recipes" so that you can make meals for your freezer with the meat that's on sale at your grocery store. We update these every month with new recipes.
#3 – Grocery Budget Makeover
This is my PROVEN strategy for saving hundreds a month on your groceries. And over the years, I've helped THOUSANDS and THOUSANDS of frustrated grocery shoppers do just that.
The Grocery Budget Makeover is an online video course that will change the way you shop for groceries…forever.
I (Erin) will lead you on a journey into the depths of your mind, your heart and yes, the grocery store too. Sounds dramatic, because it is. Any and every makeover you experience is dramatic, and this one will be too.
I'll email you with videos to watch, worksheets (yes, I expect you to fill them out!), free resources to use that week, plus fun tips and tricks and of course, some challenges along the way.
Oh, and I'll throw in some cooking demos and other fun surprises too!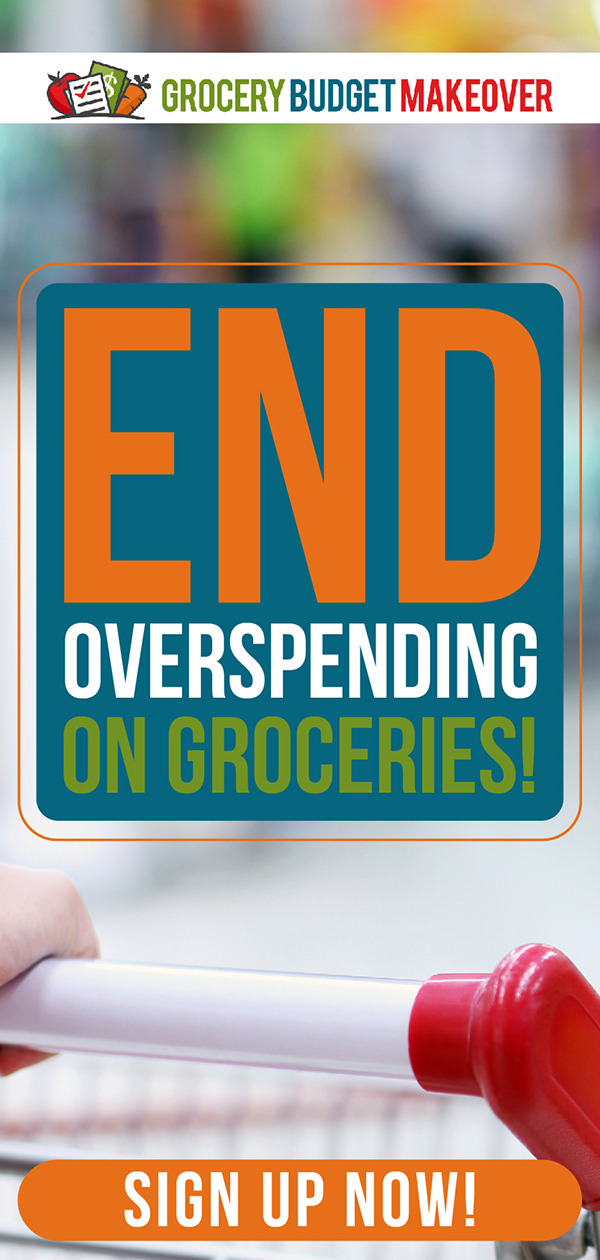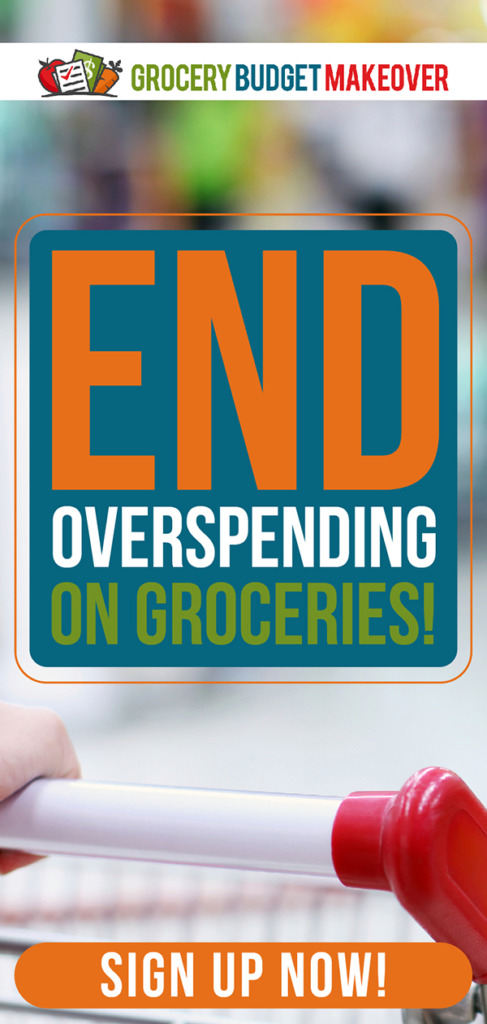 #4 – Play the meat sale cycles.
Week 1 – chuck roasts and split chicken breasts are on sale. Organic baby carrots are on sale, as are yellow onions and sweet potatoes.
Shopping Plan: Purchase 3-4 roasts, 3-4 packages of split chicken breasts, 3-4 bags of baby carrots, an extra bag of yellow onions, and triple the amount of sweet potatoes you would normally purchase.
Freeze Plan: Marinate the beef roasts & chicken pieces, or just freeze them and marinate later. Freeze the baby carrots to use in soups or stews. Chop up or slice and freeze the extra bag of onions to use in soups, stews, sauces and fajitas. Make a triple batch of mashed sweet potatoes and freeze what you don't eat for dinner that night.
Week 2 – Pork chops are on sale, as are celery and the last of the strawberries for the season.
Shopping Plan: Purchase 3-4 packs of pork chops, and extra stalk of celery, and as many strawberries as you can fit into your budget.
Freeze Plan: Marinate the pork chops, or just freeze them and marinate later. Chop up the celery and freeze in 2 cup portions to use for soups, stews and casseroles. Remove the stems from the strawberries and flash freeze (details in Freezing Tutorials section) to use in smoothies later.
Week 3 – it goes on and on.
After a few weeks, you'll have all kinds of food in your freezer and pantry to start making up meals. Eventually your shopping list will be just fresh produce, dairy and bread. Then, you'll need to purchase more meat when it goes on sale again and keep the rotation going. Just remember to keep enough on hand for what your family needs.
Over time, you'll fall into a nice rhythm and will enjoy all kinds of savings, too!

#5 – Stop the meal kit deliveries.
Before you throw tomatoes at me, hear me out.
They are just expensive. Really expensive.
Yes, I have tried them. Yes, they are convenient.
But you pay for that convenience. And if they are a part of your regular meal routine (like 2-3 times a week), then I'd encourage you to reconsider and take control of dinner again and make your own meals for a FRACTION of the cost.
Example:
A simple pasta skillet meal with roasted asparagus – a meal kit I once tried cost me $30 for our family of 6.
I could have made the same meal for $8-10, depending on sale prices.
To make the math easy, let's call that a $20 difference.
$20 x 8 times a month = $160 savings a month = $1920 a year.
WHOA.
Stop the presses.
Here's the thing about spending money on food…we have to eat every single day. And that gets old. And frustrating (especially if you have young and unpredictable eaters!) So you fall into convenience traps – and don't consider the long term costs. Because I just need something easy right now.
Am I right?!
All this to say – reconsider the meal delivery boxes. Think long term. Think about what you could do with those savings.
P.S. You get a pass on making these meal kits if and only if you have a major life crisis going on and you NEED that convenience. 🙂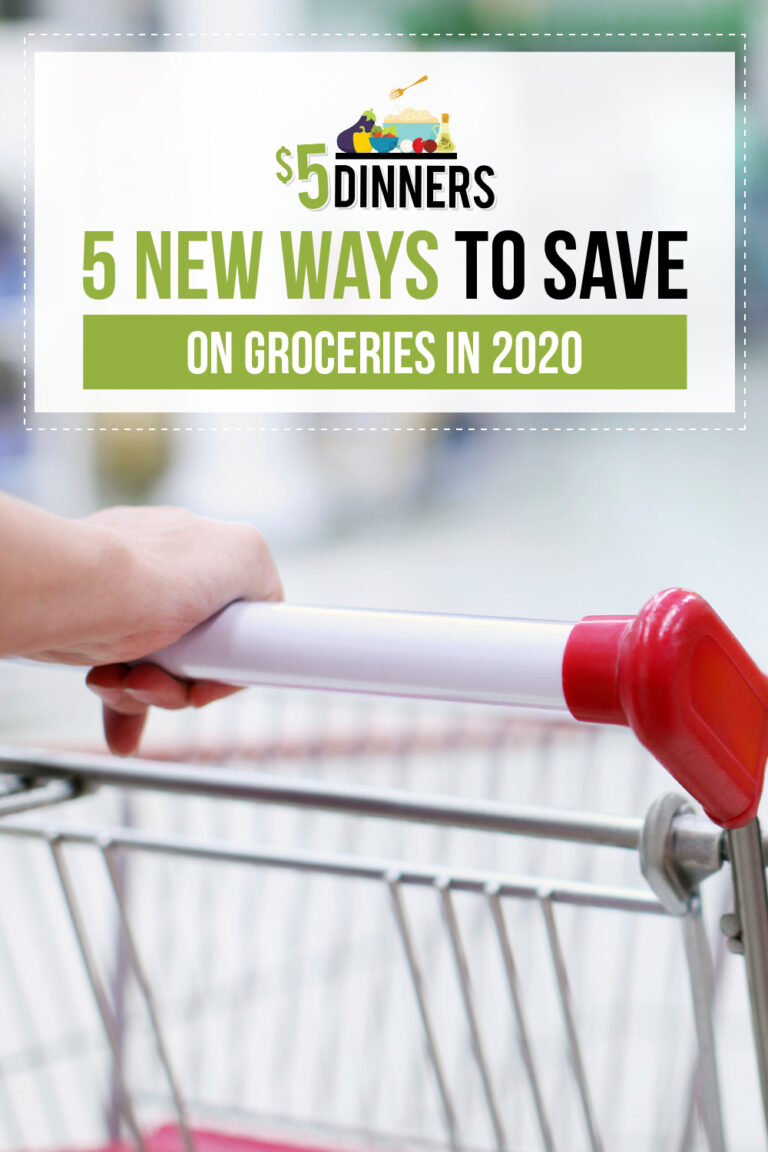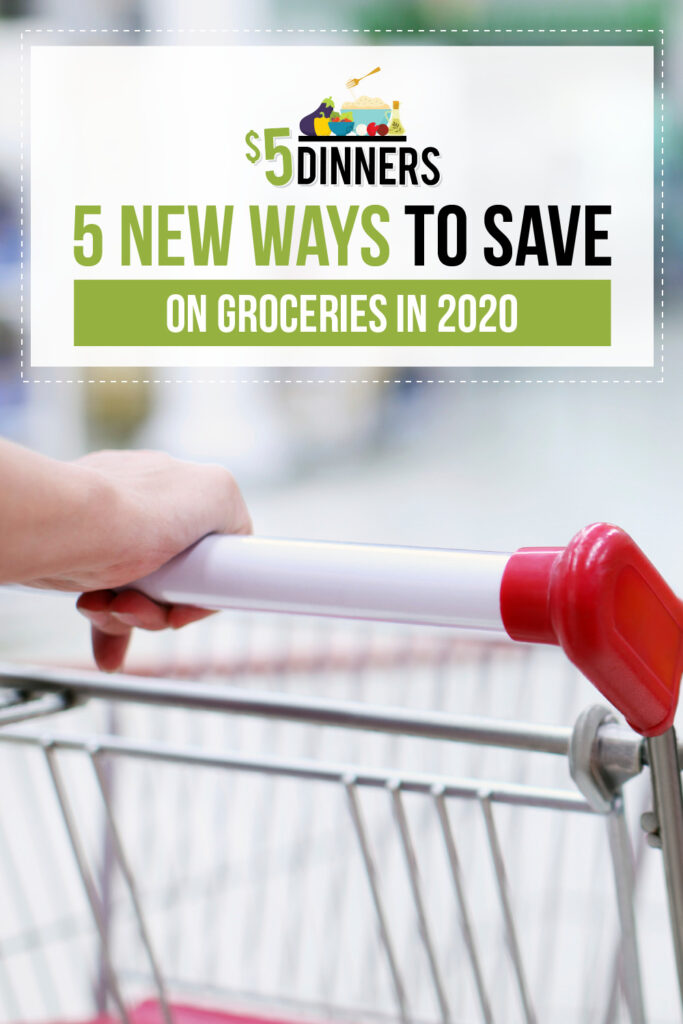 And that's that – 5 easy and fun ways to save on dinner…by saving on groceries…and being EXTRA mindful about how you are spending your food dollars, and carefully balancing the cost vs. convenience factors.
xoxo
Erin