How to Make Chocolate Chip Cookies in a Waffle Iron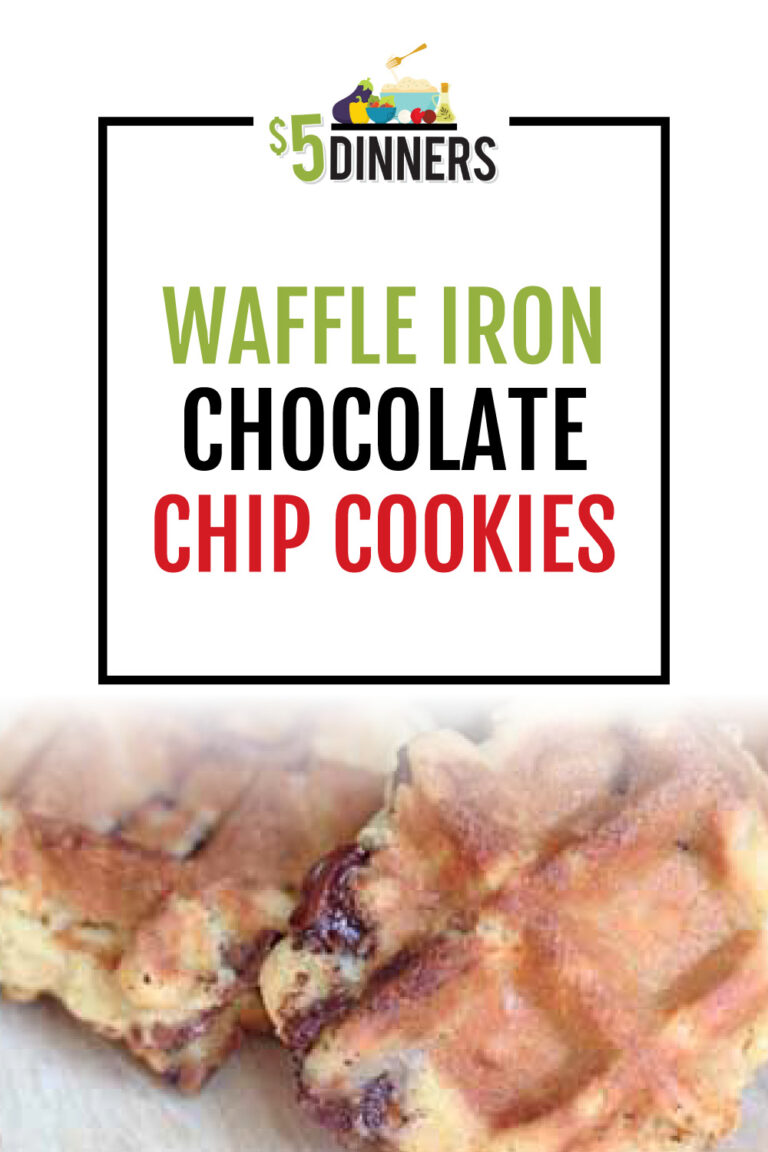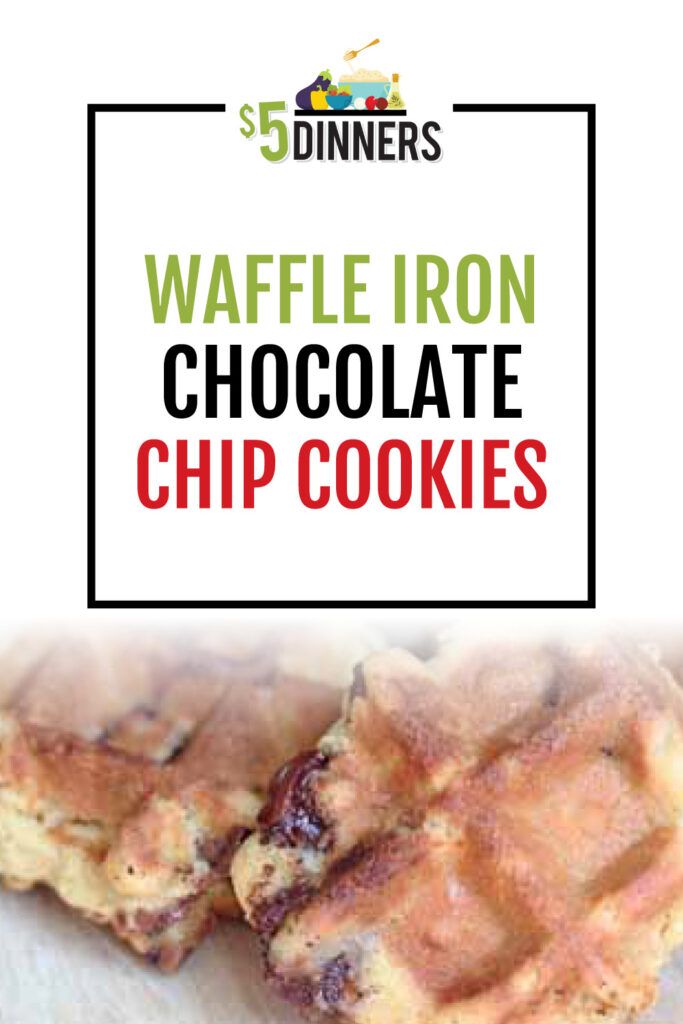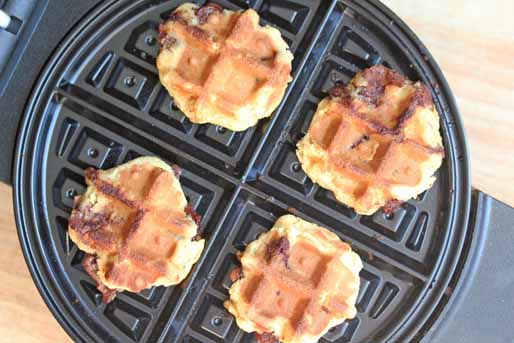 Sometimes all a girl wants is just a chocolate chip cookie. Or two. Or four.
(At least that's how I feel about cookies.)
And that's one of the reasons I like to keep dough in my freezer at all times. For "one of those days."
Before we go on…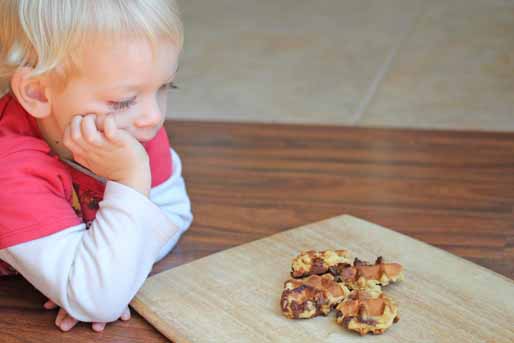 Patiently waiting. (Such is the life of a child of a food blogger.)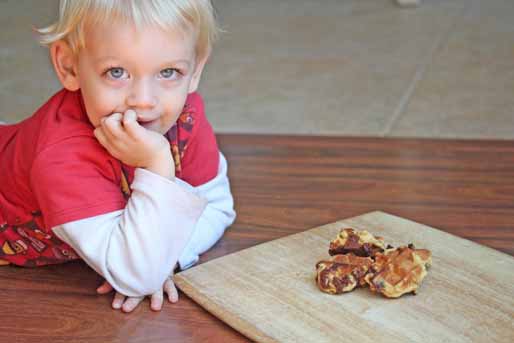 Mom, is it time yet? Can I have one yet?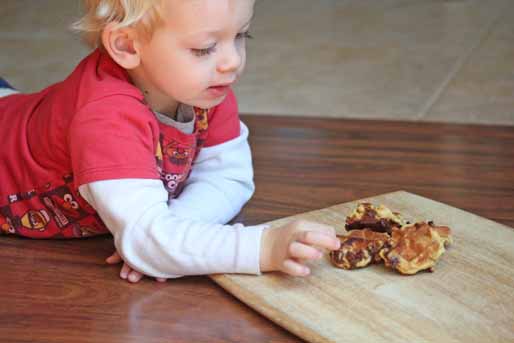 Should I start with the gooey chocolate?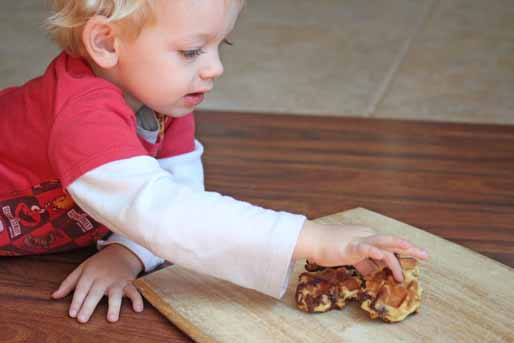 Or go for the whole cookie?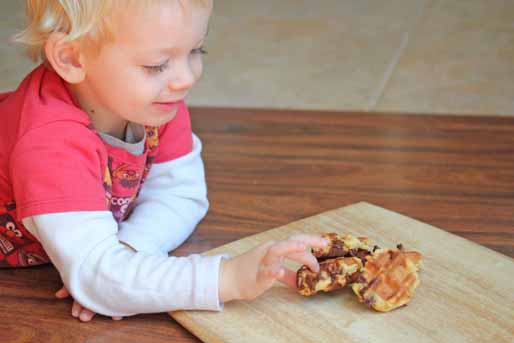 Whole cookie. #glee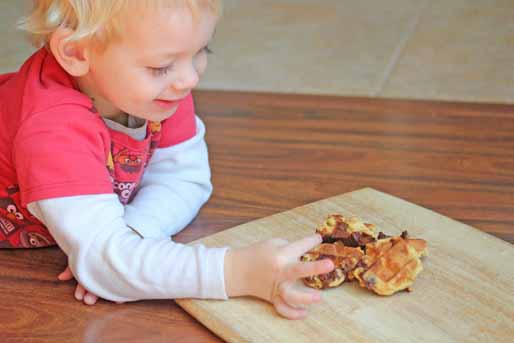 Happy boy.
And I'll leave you with the cookie close-ups.
(Now, go grab your waffle iron and get to "baking"!)
(This is definitely my new favorite way to make cookies in a flash!!!)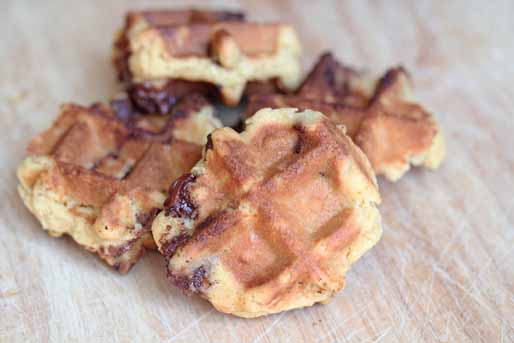 This will be your new favorite way to make cookies!
Ingredients
2 1/2

cups

flour

1

tsp

baking soda

1/2

tsp

salt

1

cup

butter or margarine

3/4

cup

sugar

3/4

cup

brown sugar

1

tsp

vanilla

2

eggs

2

cups

chocolate chips
Instructions
Preheat and grease a waffle iron.

In a mixing bowl, whisk together the flour, baking soda and salt.

In a stand mixer or mixing bowl, beat together the butter/margarine and the white and brown sugars. Add in the vanilla. Beat in the eggs, 1 at a time, until smooth. Scrape down the sides if necessary.

Add the dry ingredients and mix on low speed, until batter forms.

Fold in the chocolate chips.

Form into 1" balls and place on hot, greased waffle iron for 3 to 4 minutes, or until 'baked' through.

Let cool slightly before serving.

Serve Waffle Iron Chocolate Chip Cookies as a delicious afternoon treat!