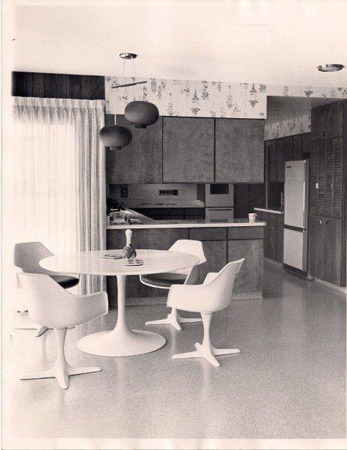 I had some much fun back in October, when I held the first Vintage Recipe Week, I had to do it again!
I like to pretend that I'm standing in my Grammy's 1950s kitchen, chatting away with her…and getting coffee or tea ready for each of you.
(I've reserved one of those fabulous white chairs for you.  Coffee or tea?!)
I wonder what we would have been talking about, laughing about, anguishing over.  And for years, I wondered what my grandmother used to cook.
But now I know!  And now I get to experiment and play with some of her old recipes!
I'll be sharing a few of the recipes from her 1942 church cookbooks.
Now…what do you think we would have been chatting about in her 1950s kitchen?!