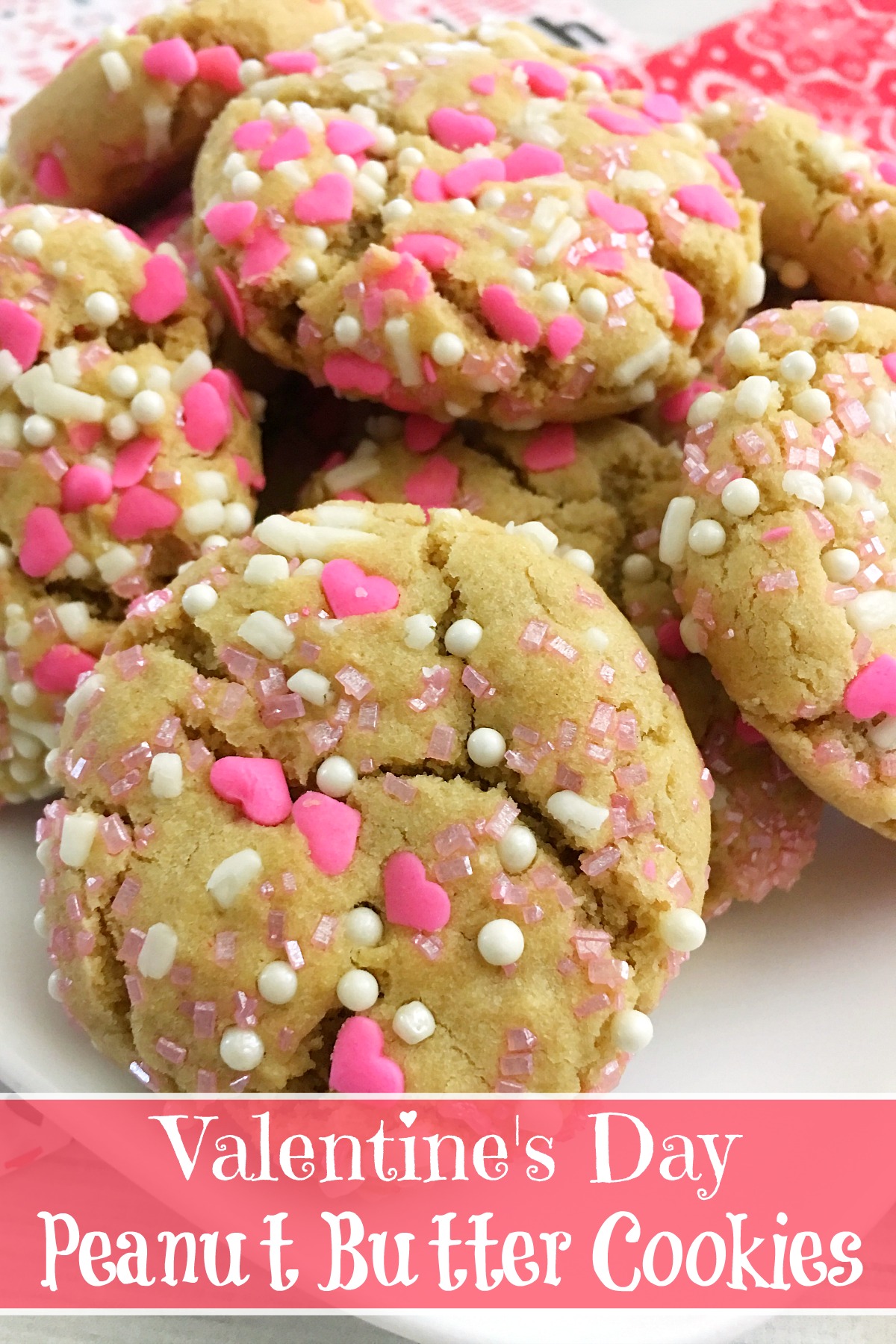 As a busy mom, I love seeing adorable and delicious ideas like this…because this is actually something that I can pull off…that doesn't require the skill of a surgeon or expert cookie decorator! (lol)
I sometimes get discouraged when I see all the amazing and clever ideas for holiday treats……and then realize that I'm just not that pinteresting mom. So I don't even bother.
But then there's this.
Simple cookie dough. (I can get behind that.)
Rolled in pink and sparkly sprinkles. (I need more pink in my life. And the boys will totally want to help with this.)
And they don't take any extra time or effort to make. (I can easily fit this into our schedule.)
See where this is going.
Cute, pink cookies that I could actually accomplish in my busy day-week-Valentine's Day!
And I hope you can too…..
Much love to you this V-Day! <3 <3 <3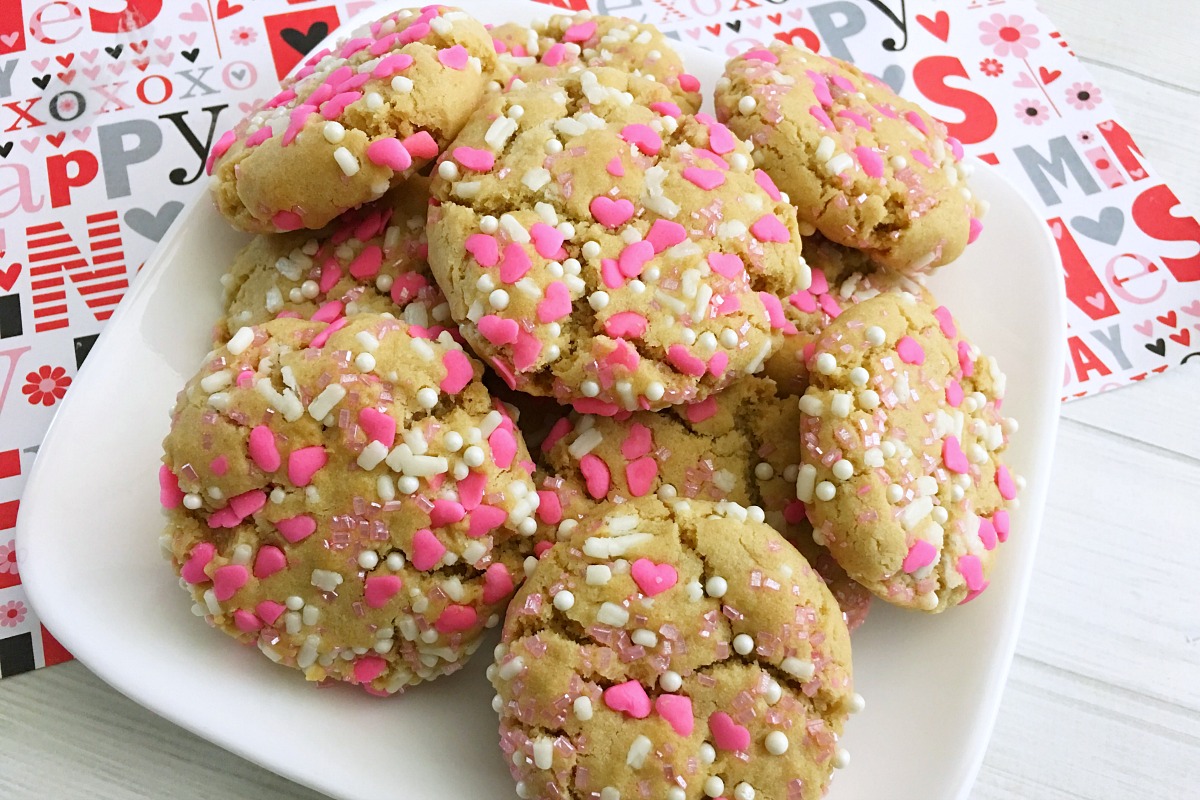 Ingredients
3/4

cup

salted butter, softened

2/3

cup

packed light brown sugar

1/4

cup

granulated sugar

1

tsp

vanilla extract

1/4

cup

creamy peanut butter

1

egg

2

cups

+ 2 Tbsp all purpose flour

1

tsp

baking soda

2

tsp

cornstarch

Valentine Sprinkles
Instructions
Preheat oven to 350 F. Line a baking sheet with parchment paper or a silicone baking mat.

In a large mixing bowl, use a hand or stand mixer to beat the softened butter, sugar, and light brown sugar together until light and fluffy.

Mix in the vanilla extract, peanut butter, and egg.

Add the flour, baking soda, and cornstarch. Mix into the wet ingredients and combine.

Pour the sprinkles into a small bowl.

Form the dough into small balls, roll into your Valentine sprinkles bowl, and place onto the baking sheet.

Bake for 8 minutes or until lightly browned, and let cool for a few minutes before munching on them.

Serve Valentine's Day Peanut Butter Cookies, as a fun and sparkly dessert!