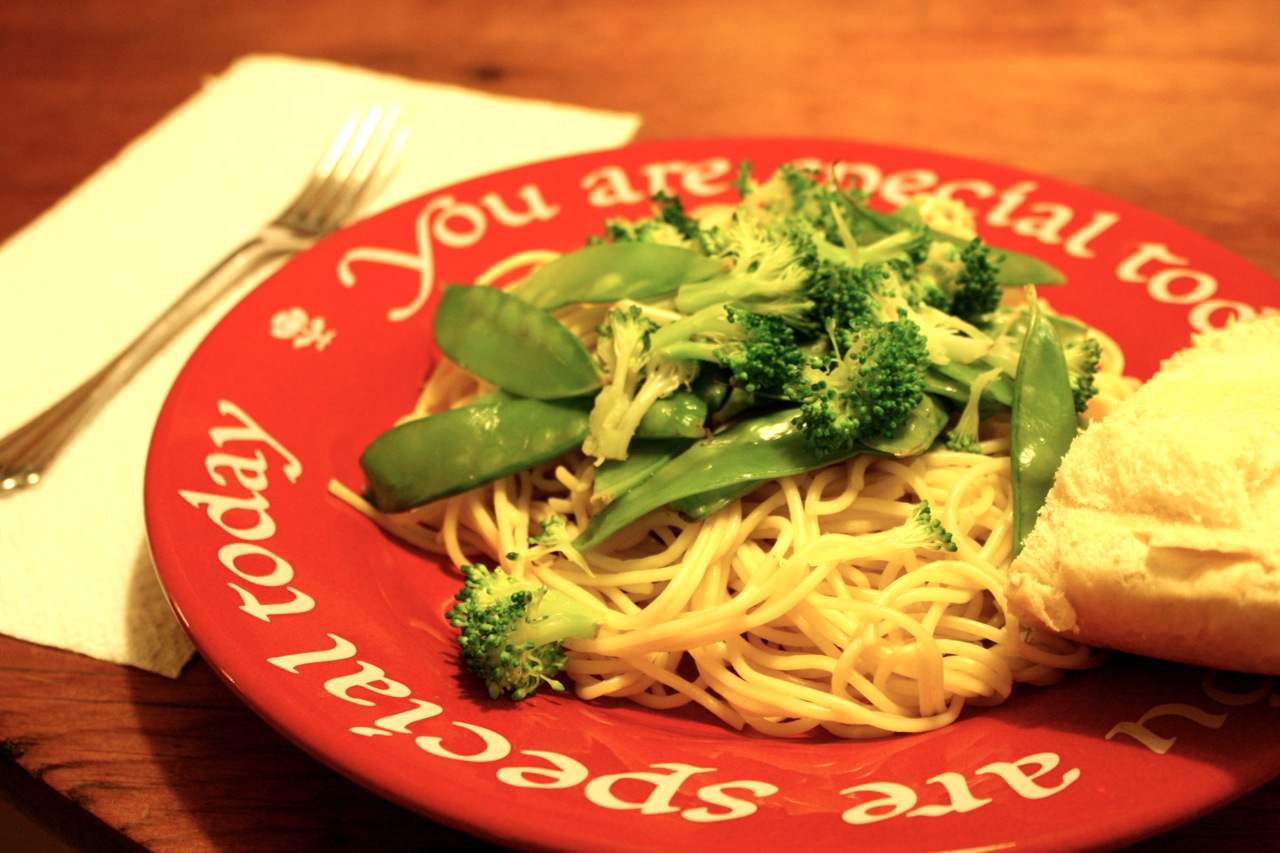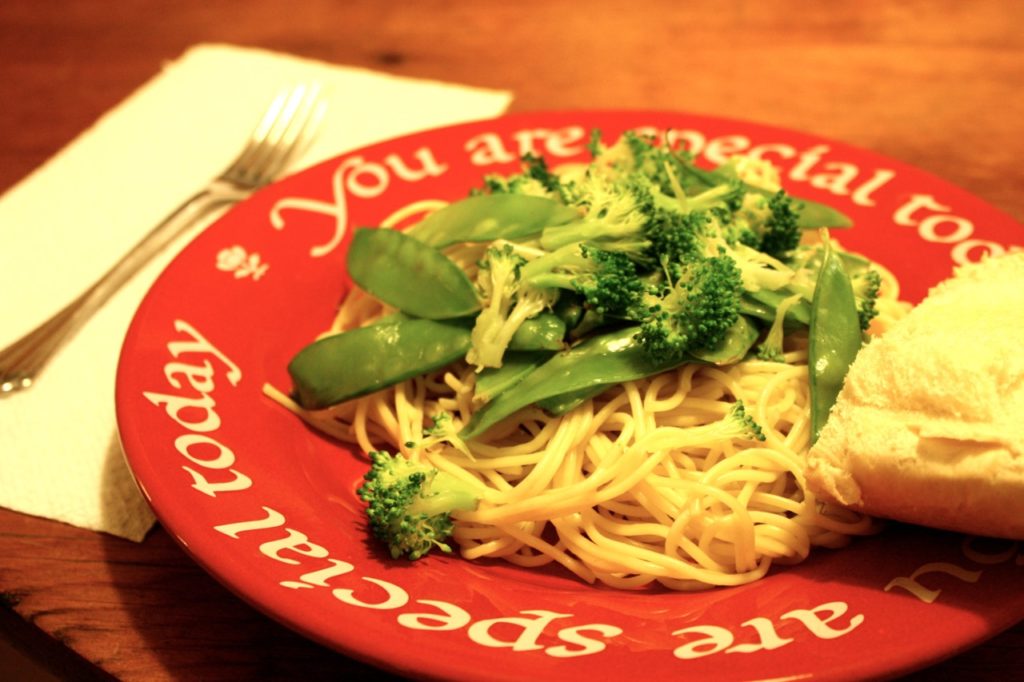 Spaghetti is on the menu just about every Monday night at our house. Spaghetti is frugal, has wide appeal, and feeds many. Plus, sometimes I need to remind myself that we can enjoy more than just sauce on our noodles. I reminded myself recently when I saw those snow peas on sale. And the nearby bunch of broccoli.
Don't you love simple? And maybe you need to be reminded too. Enjoy some veggies on your noodles!
Veggie Spaghetti

Yield – 8 servings

Preparation Time – 5 minutes

Cooking Time – 10-12 minutes

Ingredients

Approximately 16 oz. spaghetti noodles or pasta of your choice
2 cups fresh vegetables (I used snow peas and broccoli)
Approximately 2 Tablespoons olive oil
salt and pepper to taste

Directions

Cook pasta according to package directions.
Steam vegetables in the microwave approximately two minutes. Or cook veggies in boiling water in saucepan approximately five minutes.
Toss cooked pasta with olive oil.
Top with cooked vegetables.