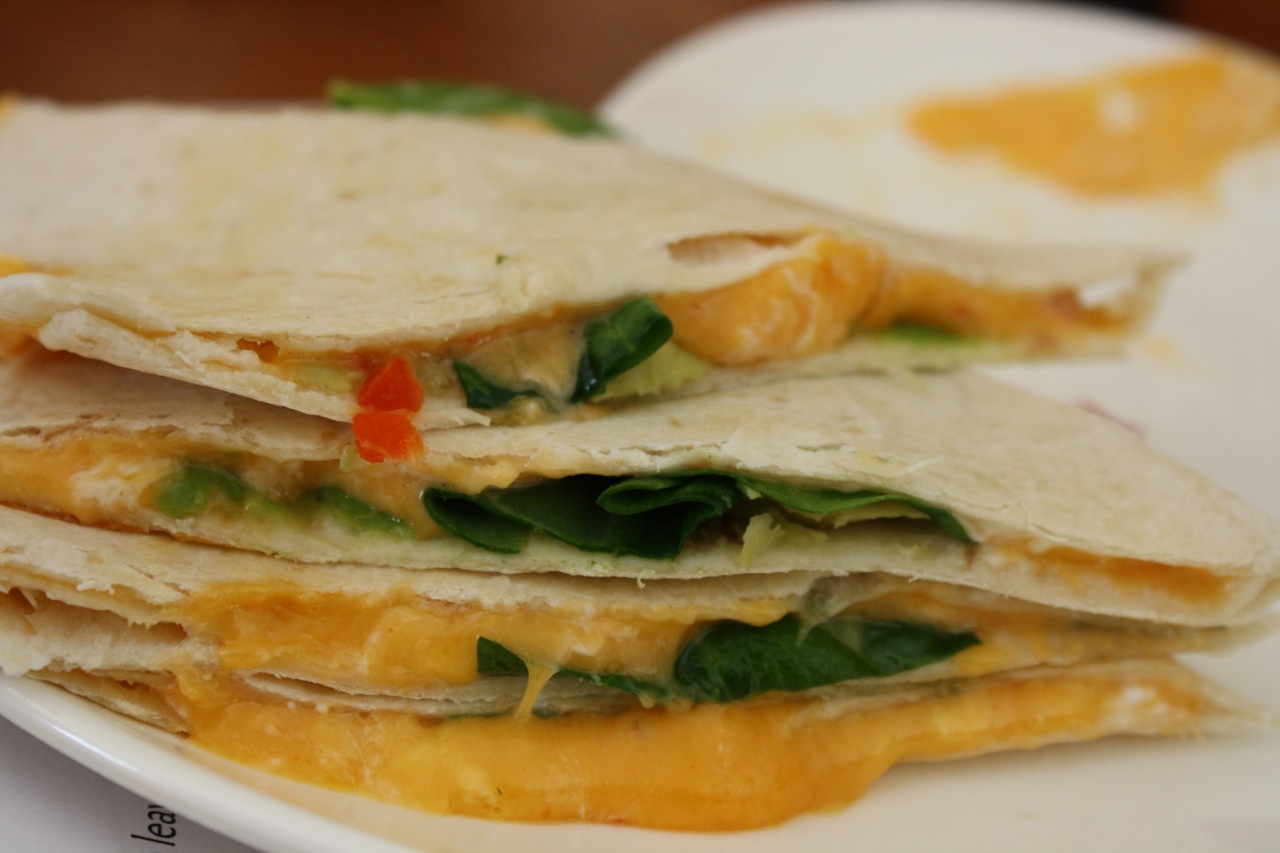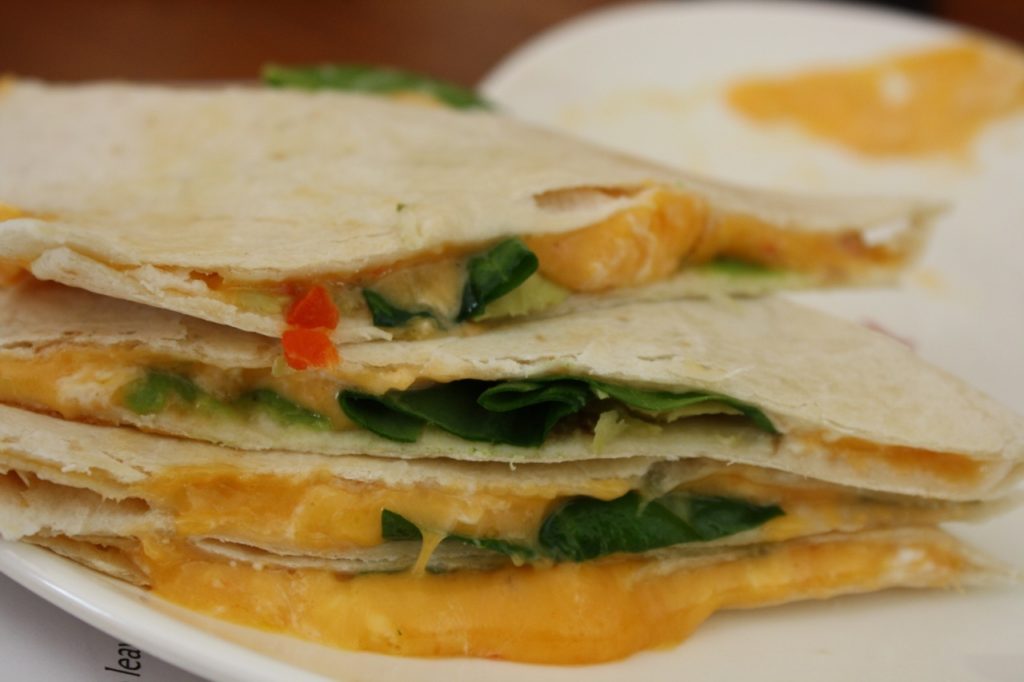 It is a universally known fact that children love quesadillas. Almost as well known is how very easy they are. Frugal and simply adaptable for a wide range of palettes. Take the photograph above. Pictured is a homemade, pimento cheese, spinach and avocado quesadilla. The pimento cheese my children would definitely go for. The spinach and avocado the older ones would eat. A loaded quesadilla is always what I choose.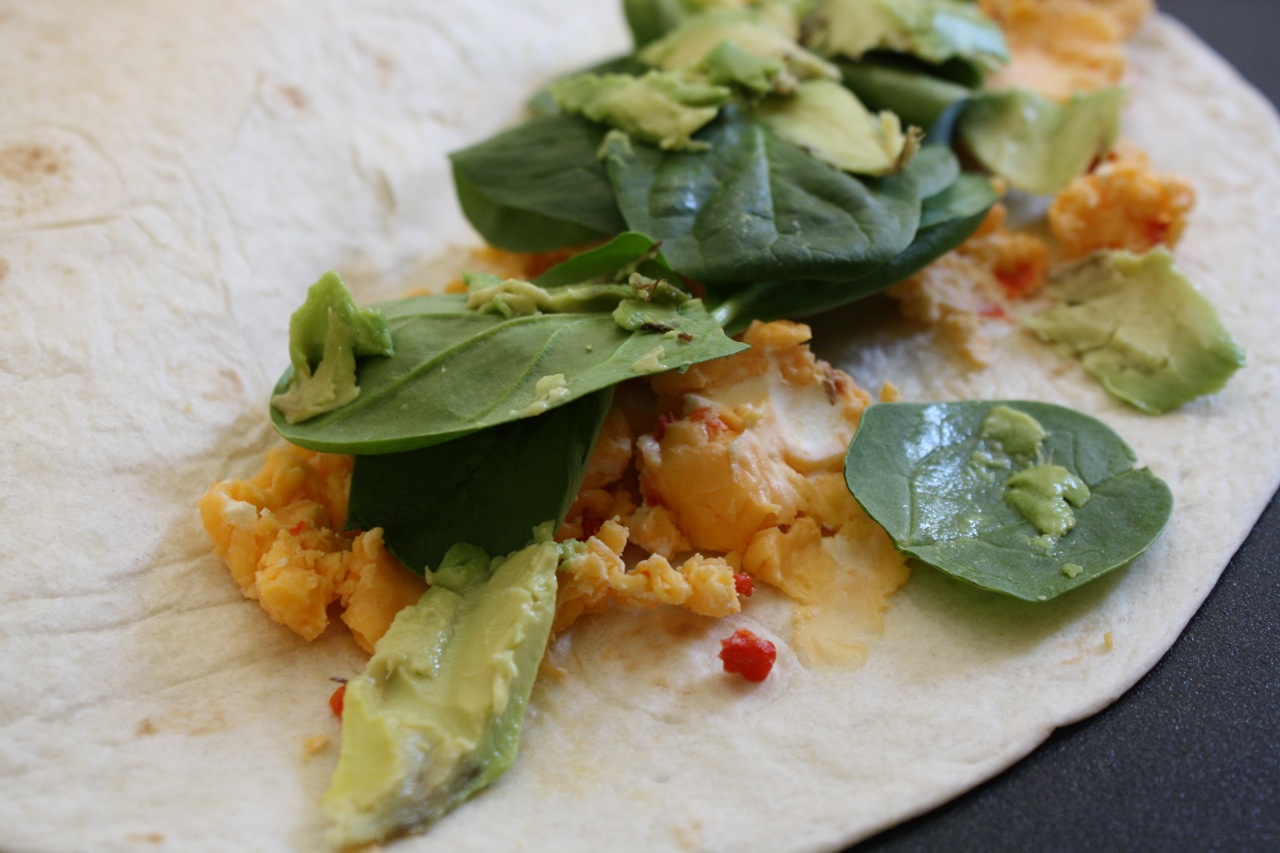 You just get out your large capacity griddle, strategically place as many folded quesadillas as possible and put the basic ingredients in. Maybe for you that might just be shredded cheese.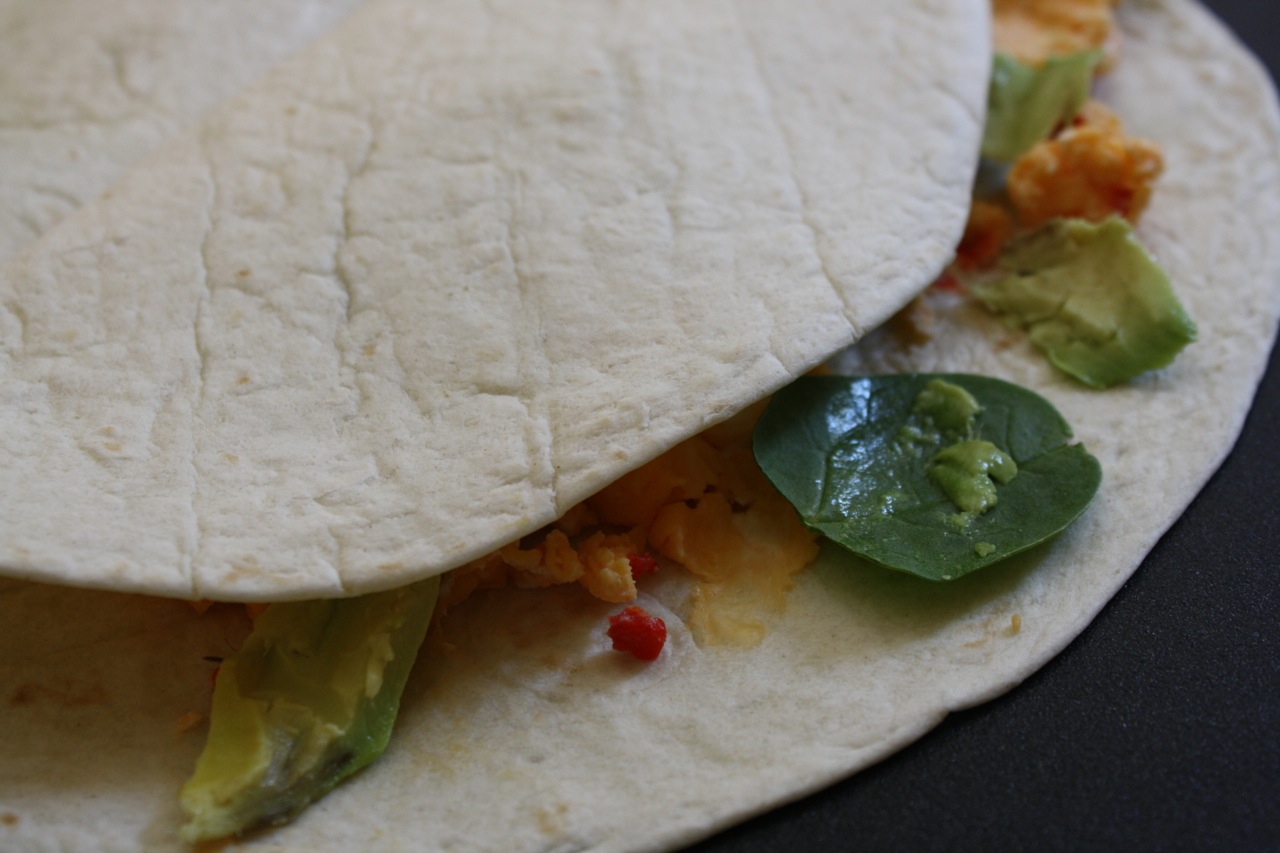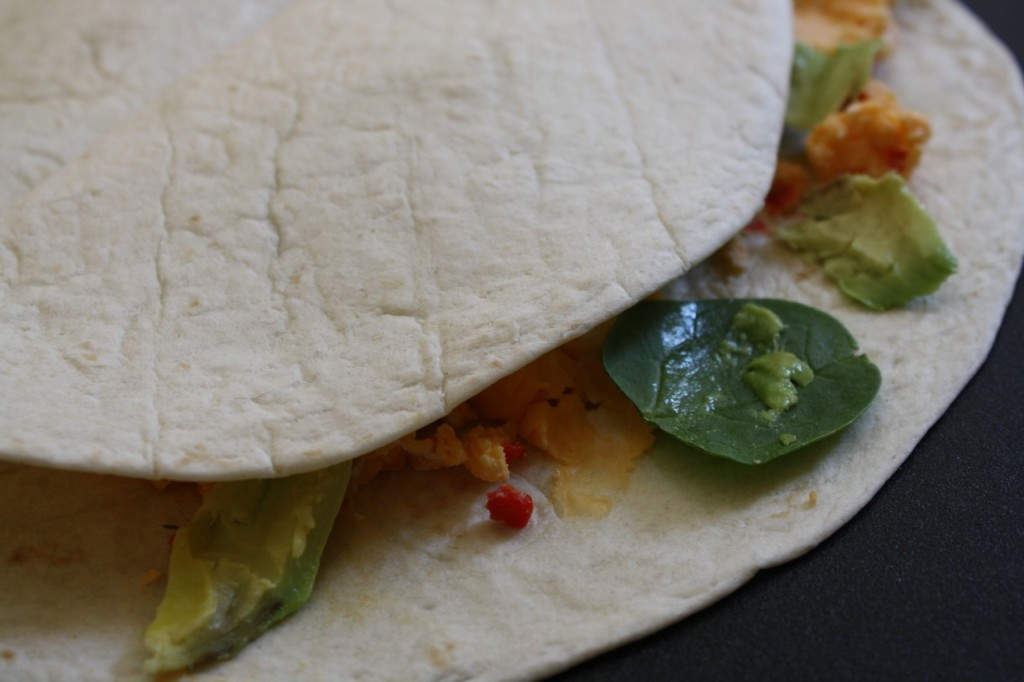 Then add the layers your family loves. Homemade hummus is another favorite addition. We buy a warehouse grocery-sized container of spinach. So I am all the time cooking spinach, using it in salads with toppings or grilling it in quesadillas.
Simple. Filling. Nutritious. Child-friendly. Feed a crowd. Quesadillas – quick and quite delicious!
Tricia's Ultimate Loaded Quesadillas

Yield – 8 servings

Preparation Time – 5 minutes

Cooking Time – 5 minutes

Ingredients

8 large, flour tortillas
approximately 1 1/2 – 2 cups pimento cheese or shredded cheese
fresh spinach
1 avocado, sliced

Directions

Using a larger capacity electric griddle, fold four large flour tortillas in half. (Do not warm, yet)
Place half of a small slice of butter underneath each tortilla.
Load each quesadilla with desired ingredients.
Cook at approximately 350 degrees or medium high until just slightly browned on each side.
Repeat once for next four quesadillas.
Cut with a pizza cutter and serve.
*Note – you can just as easily microwave two quesadillas at a time on a microwave-safe dinner plate. But I promise they taste much better grilled.