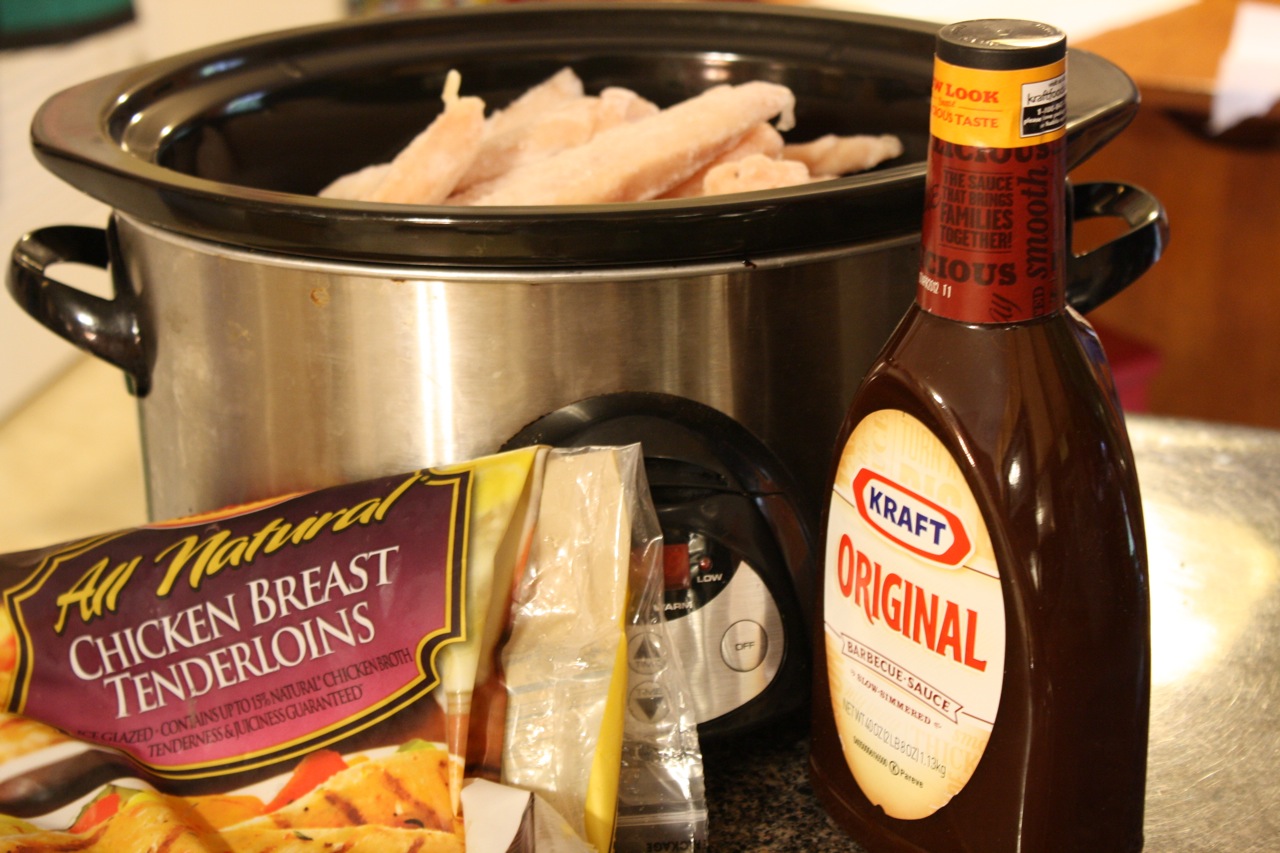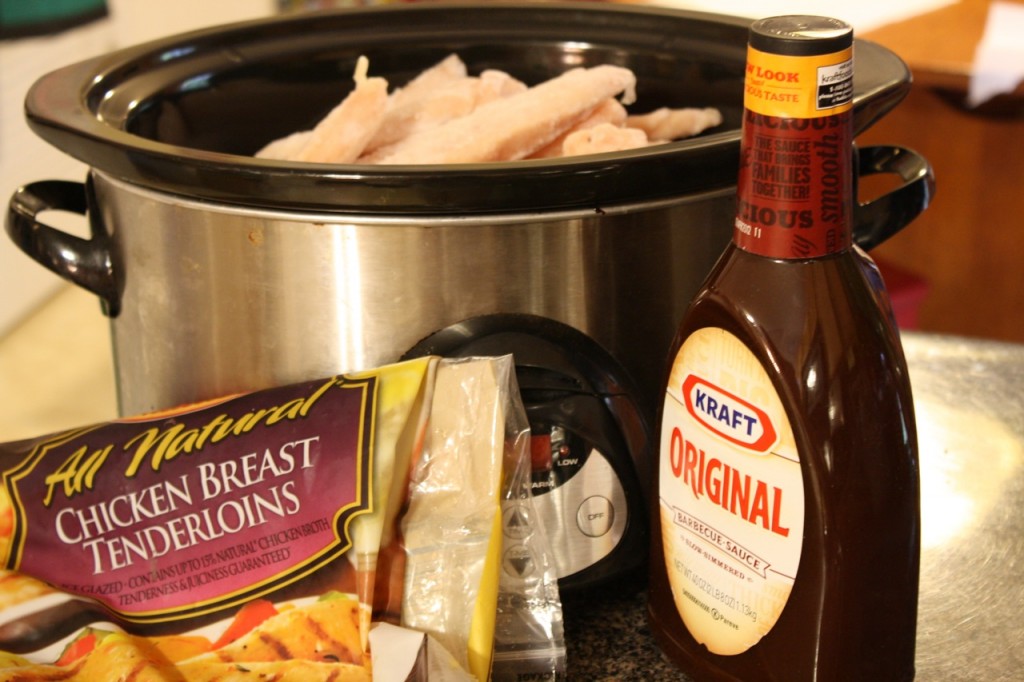 The simplest, tastiest, feed-a-crowd barbecue I know of. Warms your tummy in the winter. Helps you avoid turning on the oven or even the grill in the summer. A frugal fast food for slow Sundays year 'round.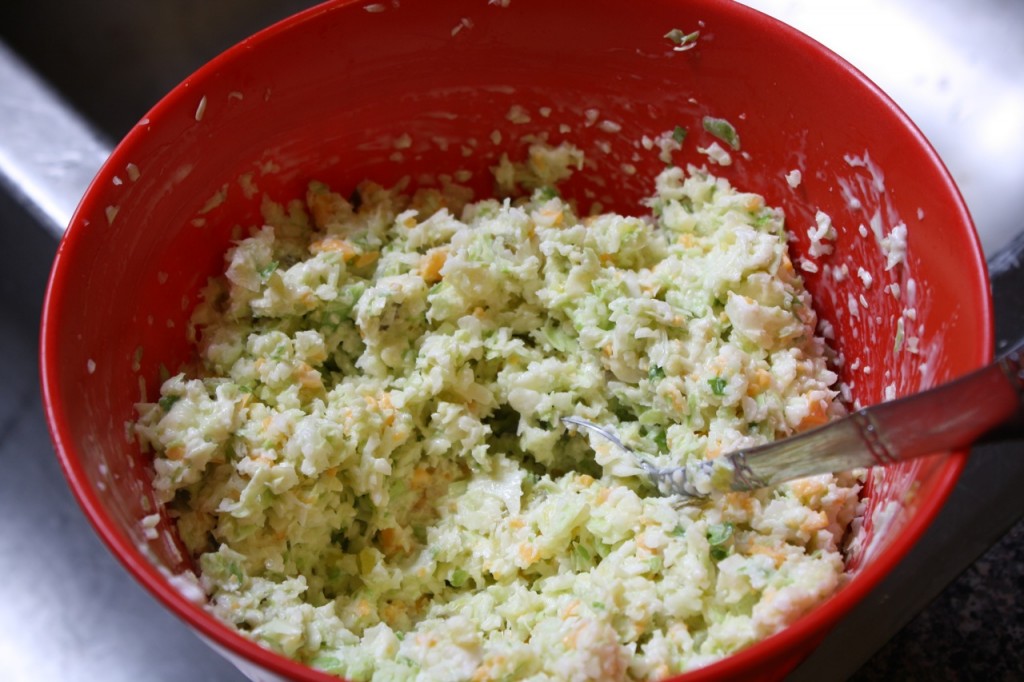 Pair it with corn on the cob, watermelon and a side of slaw and you have yourself an Independence Day meal. Of course, the children can mix up some Cookies and Cream for an easy and cool dessert.
Easy Slow Cooker Barbecue Chicken

Yield – 8 servings

Preparation Time – 5 minutes

Cooking Time – 5 to 6 hours

Ingredients

1 bag (3 lbs) frozen chicken tenderloins (adjust for your family size)
1 bottle barbecue sauce, your favorite
chopped onion, optional

Directions

Put your slow cooker on the counter.
Dump in a bag of frozen tenderloins (or your favorite pieces of chicken).
Pour a bottle of your favorite barbecue sauce over the top.
From frozen cook approximately 5-6 hours on low.